Archive for 'Indie Wed'
Being in this years Indie Wed wedding show was definitely highlight for us!  Joe and I were  excited to see so many familiar (and talented) faces at this years show. We worked really hard to highlight our booth and I think we did just that and more! With a custom chalkboard and beautiful fresh arrangements by the uber talented Becca Blue Flowers to help make our booth smell and look fresh! We enjoyed getting to meet a handful of really nice couples and  got to share with them what we are about.  Thanks to all who stopped by to say hello!!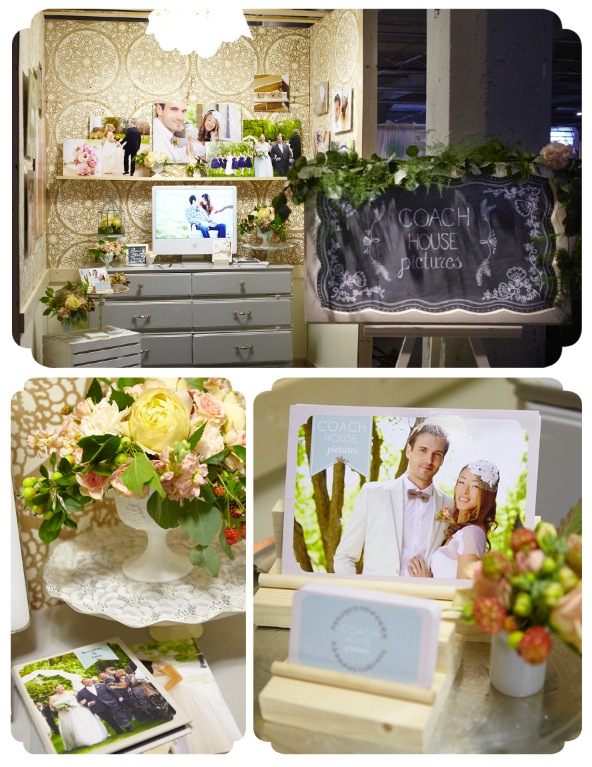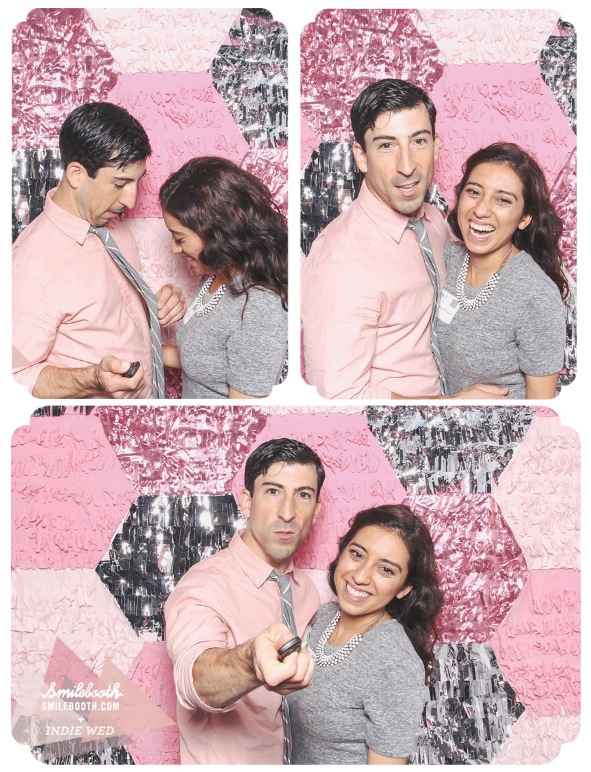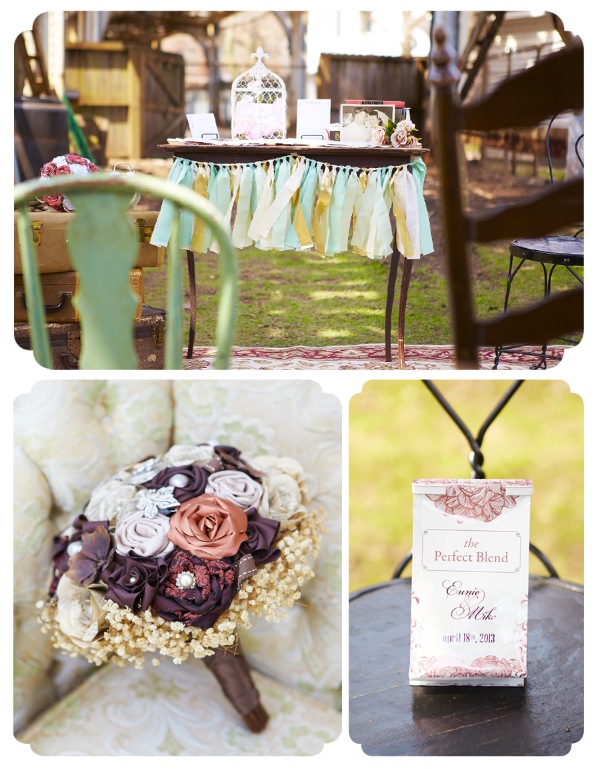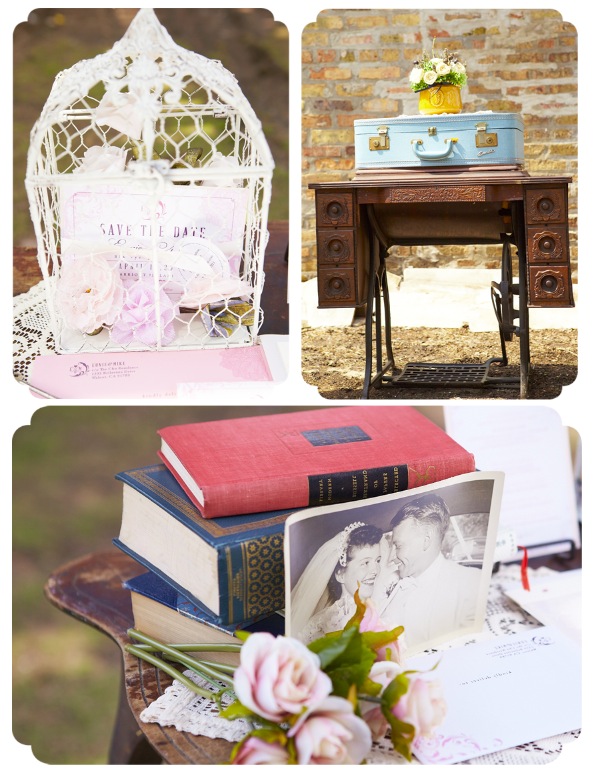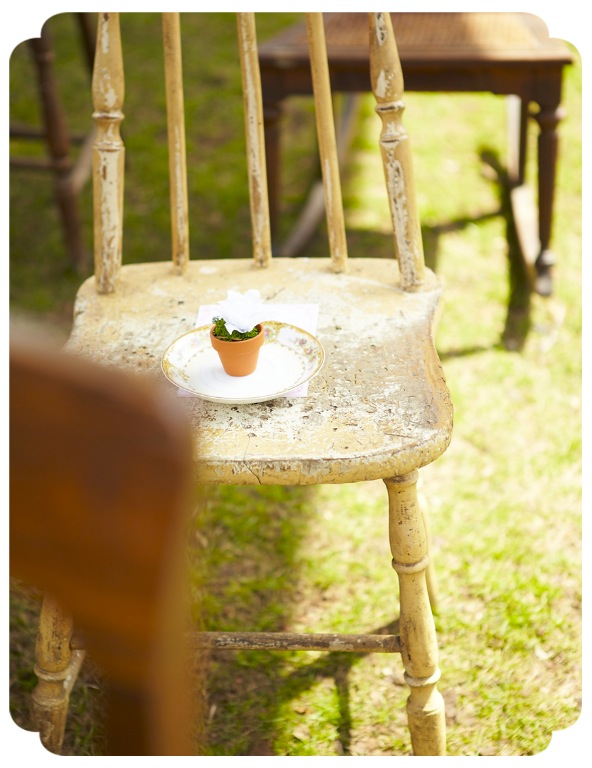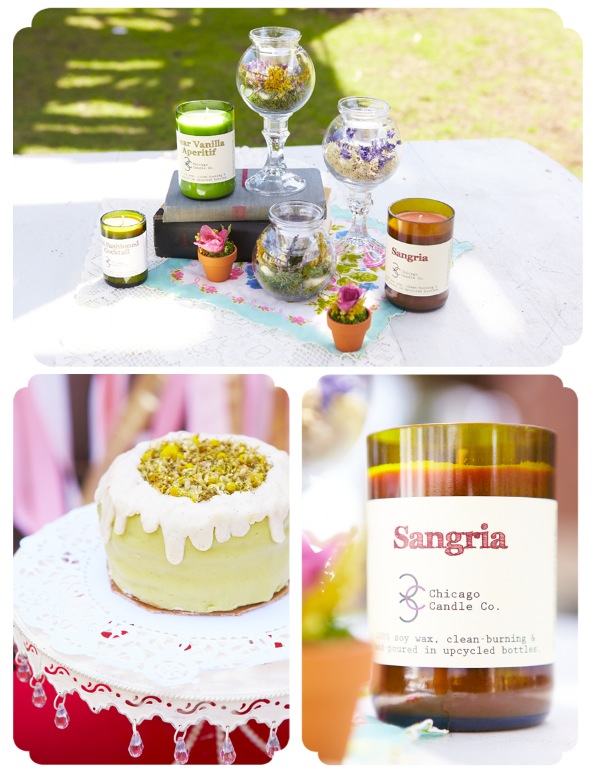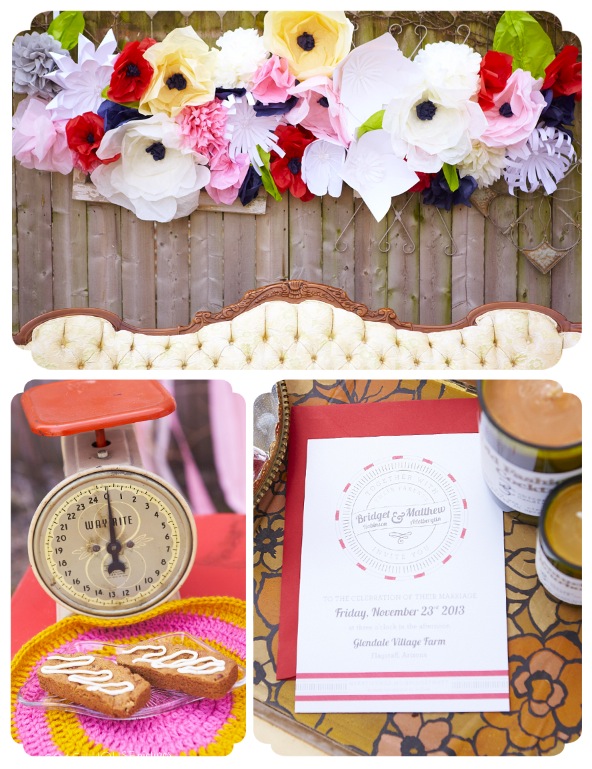 This past Sunday morning a group of vendors met for the first time under the El tracks in Ravenswood to meet, greet, and collaborate on this shoot that Elaine from
Shadowbox Dreams
had been putting together for  while.  I think I'm not the only one who left that sunny morning totally inspired and grateful to be part of an industry that is so supportive, collaborative, and full to the brim with creative energy. Each of these ladies not only brings talent to the table but personality and passion for what they create. Thank you Elaine for inviting me to be a part of this fabulous group of ladies!  I hope we can all work again soon :)
Vintage Rentals:
Shadowbox Dreams
Paper Bouquets:
Little Spoon Events
Candles:
Chicago Candle Co.
Wedding Suite:
Chykalophia
Baked Goods:
Bot Bakery
Graphic Artist:
Chyrel Banias
Handmade Backdrops/Supplies:
Penelope & Lala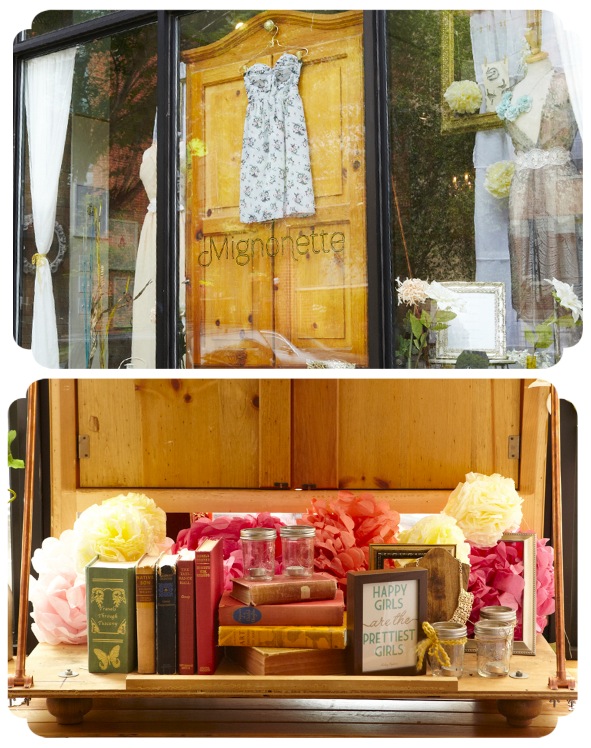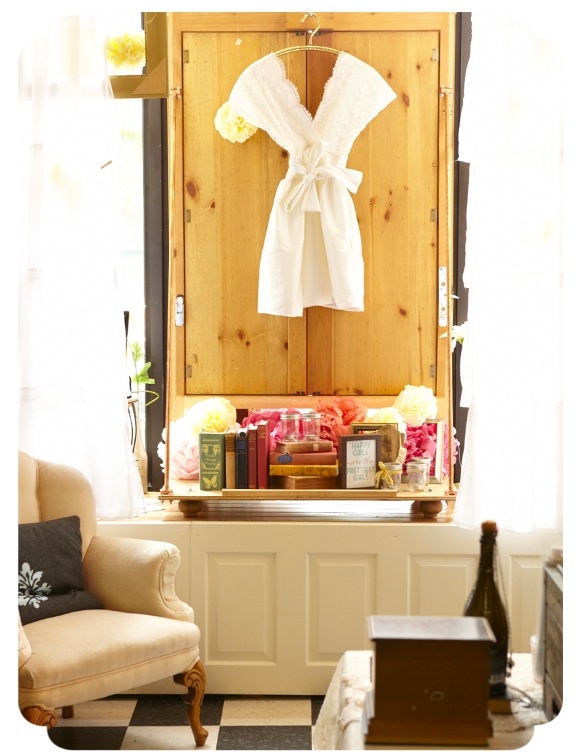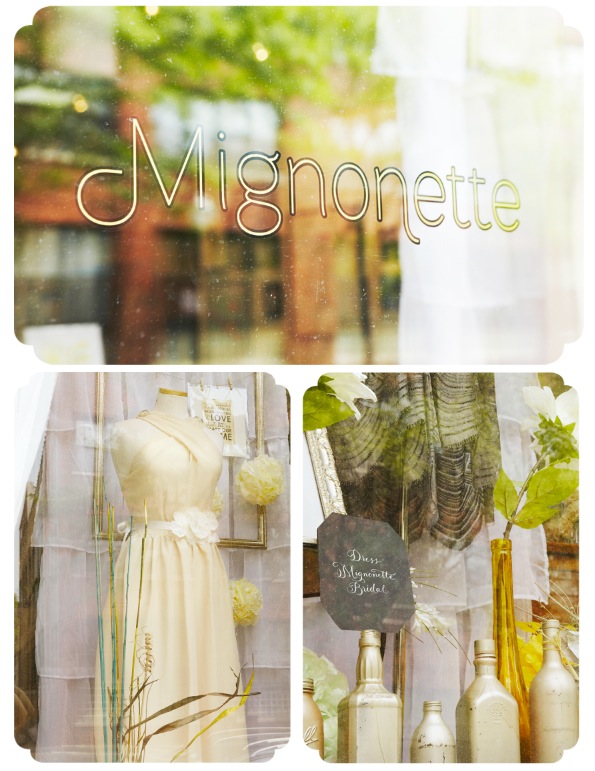 From the outside looking into this cute Lakeview bridal shop, it's clear that 
Mignonette
is unlike any other bridal shop in Chicago. Walking into this space is like stepping into a beatuifully curated bridal closet filled with one of a kind custom gowns designed and sewn by the talented shop owner Kpoene.  And of course what closet wouldn't be complete without accessories like veils, jewelry, and vintage men's suits to complete your bridal look. Kpoene created her shop to be a space where clients could shop, chat, and linger around for a while...which trust me is easy to do with all the inviting vintage furnishings and DIY decor she has surrounding the space. She even rents out her space to other vendors in the wedding industry to hold client meetings in.  Something that Joe and I are excited to be doing in the future.
If you're looking for a non-traditional, vintage inspired assortment of lovely bridal dresses and accessories be sure to stop by
Mignonette
and prepare yourself to be inspired and add to your list of go-to shops where you'll be happy to visit again with your mom and maid of honor in tow.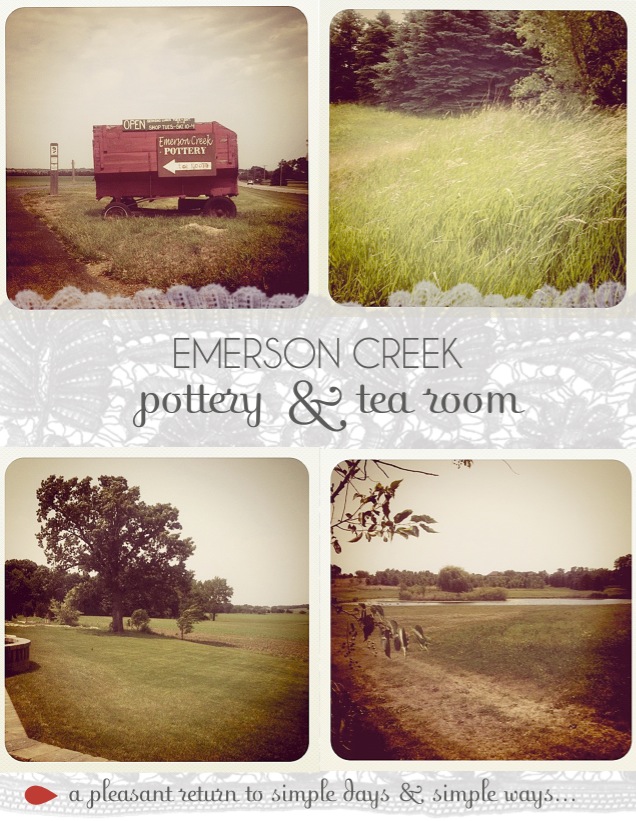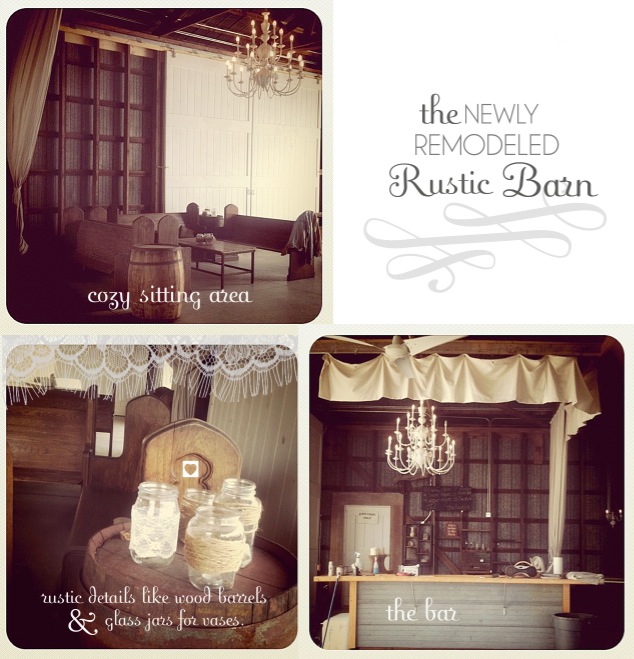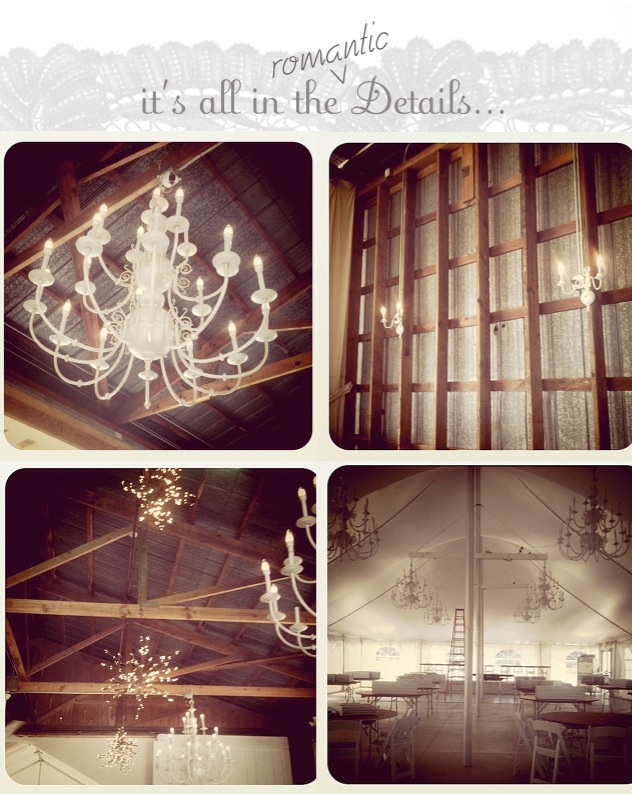 This weekend I had the chance to visit the beautiful grounds and newly remodeled rustic barn at
Emerson Creek Pottery and Tea Room
in Oswego IL.  With lush views of farmland and working farms throughout the drive, when I pulled up to the space I felt like I was transported back to simple days and times. I meet with Zack, the Creative Director, who gave me the tour of
the barn
, tent, and grounds. Not only was he super friendly and helpful but he answered all my questions but he gave me a great feeling of the place. It's nice  when venues work to accommodate your preferences on DIY decor, seating arrangements, and helping you create your vision for such a special day. If you are looking for a truly unique, rustic and romantic venue to celebrate your wedding day I highly recommend driving out to
Oswego, IL
to tour the grounds and then stop by the
Tea Room
for some lunch too!  Contact the events coordinator set up an appointment for a tour.  You'll be glad you did!
Joe was working on a freelance job this weekend so he couldn't make the trip out with me.  I'm excited to go back soon so he can see it all for himself in person. This might be the place!!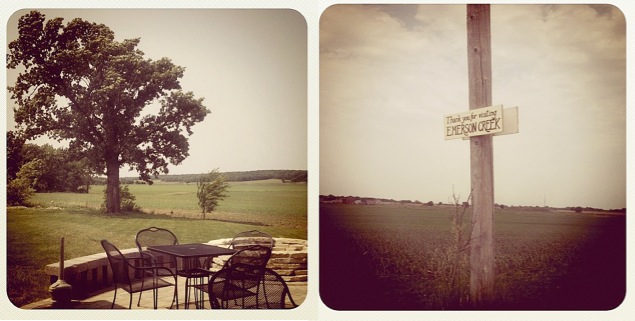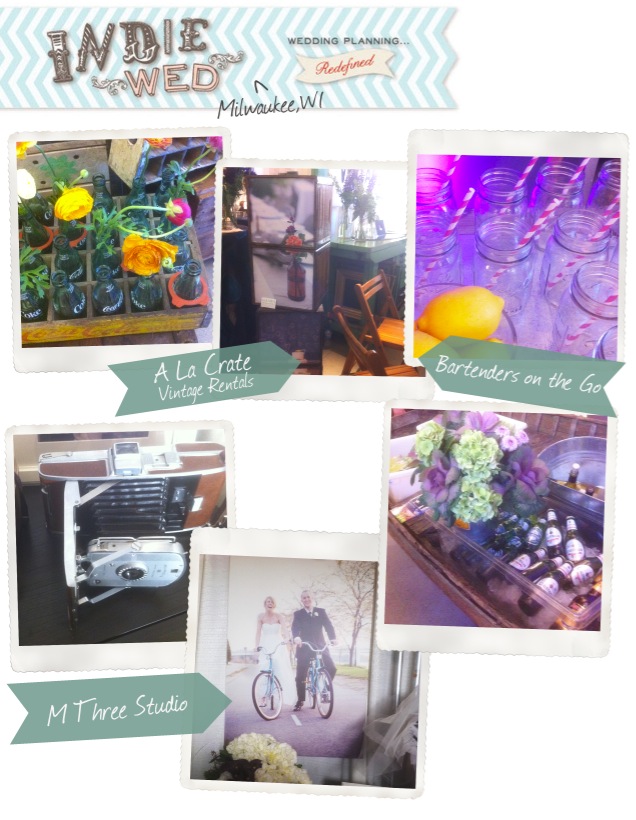 Joe and I had a great time last night mingling with so many  talented vendors at Indie Wed Milwaukee (thanks to M Three Studio for the free tickets!)  Here is just a small recap of a few of our favorite vendors!  There were more...we just got lost in conversation that we forgot to keep taking photos.  Our dream is to eventually be in this show, but for now we'll keep plugging away!  Thanks to all the vendors who took time to talk to us about our wedding plans and answering all our questions!  Can't wait to visit the Chicago show when it comes into town!