Archive for 'Chicago Photographer'
Seth got down on one knee this past weekend during sunset on the lakefront to ask his girlfriend Morgan to be his wife! It was the sweetest most perfect way to pop the question. Their evening started with an hour horse and carriage ride around the city and ended at the lakefront with roses, a ring, and lots of sweet cuddling. Congratulations Seth + Morgan!! All this planned by the awesome duo that is
The Heart Bandits
.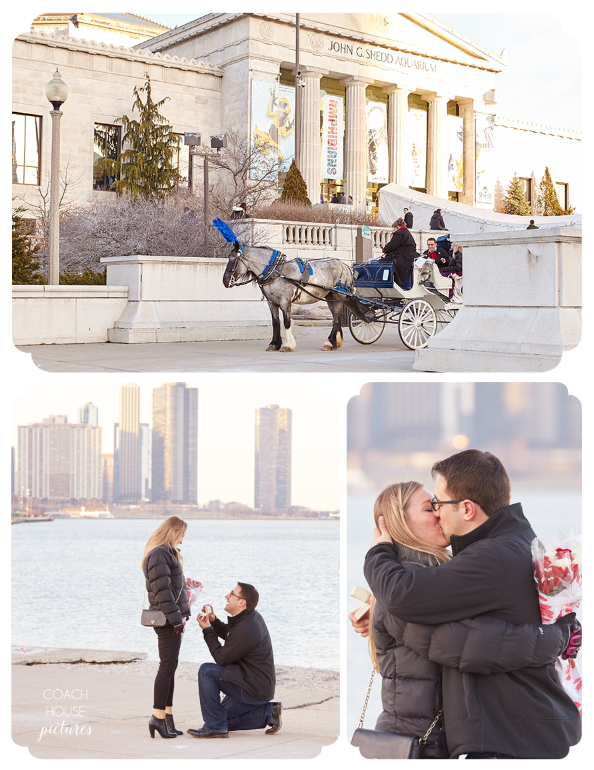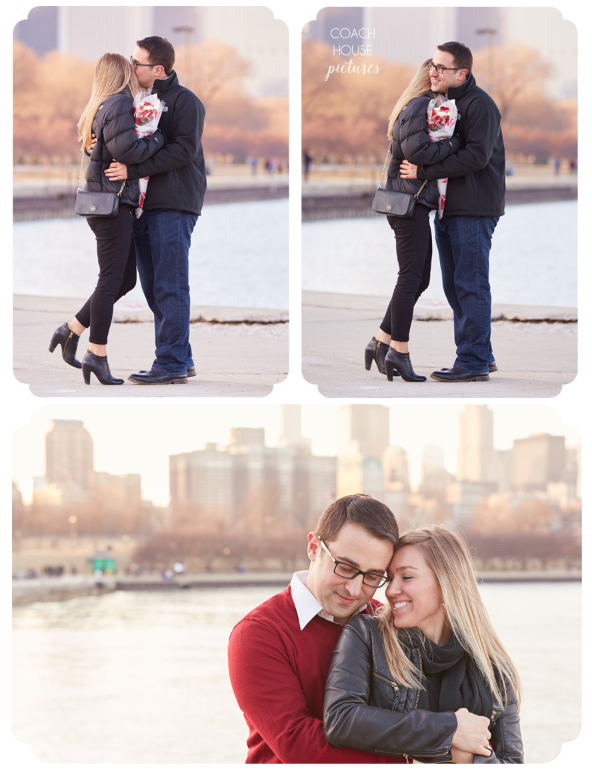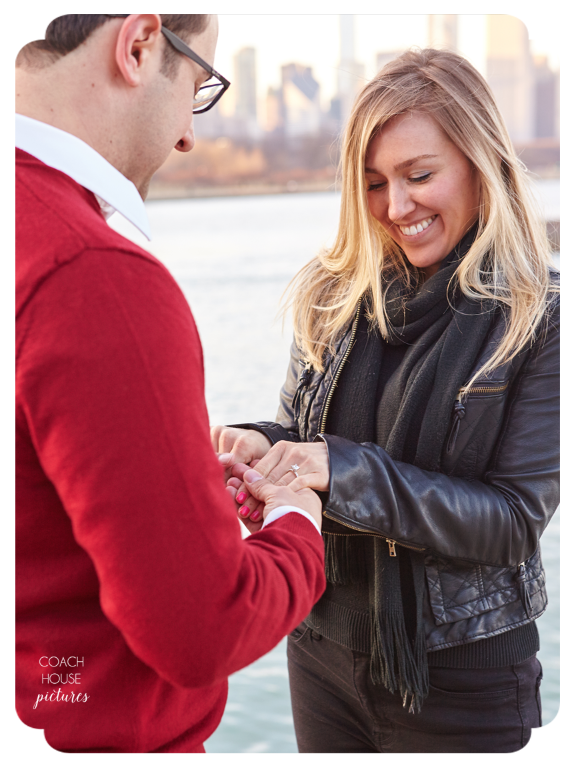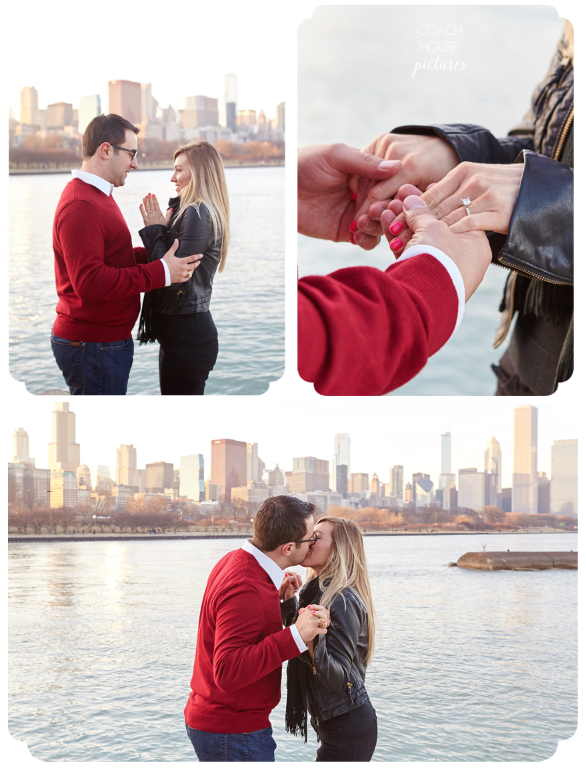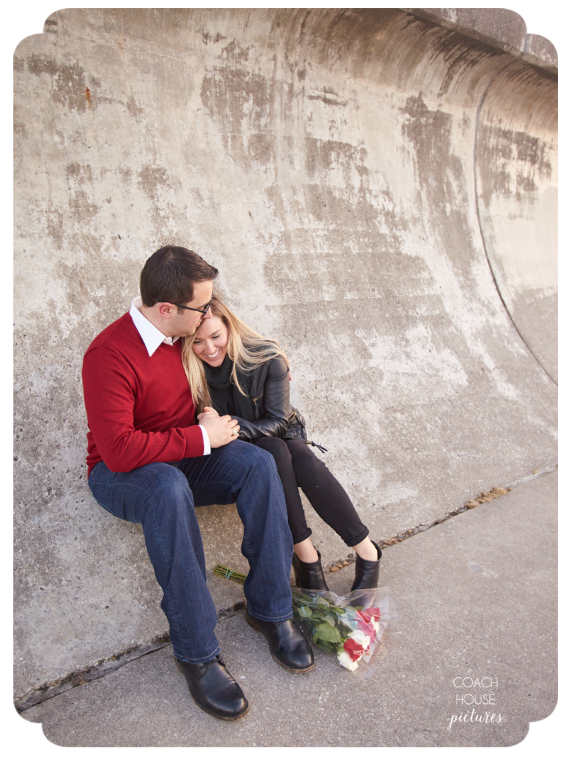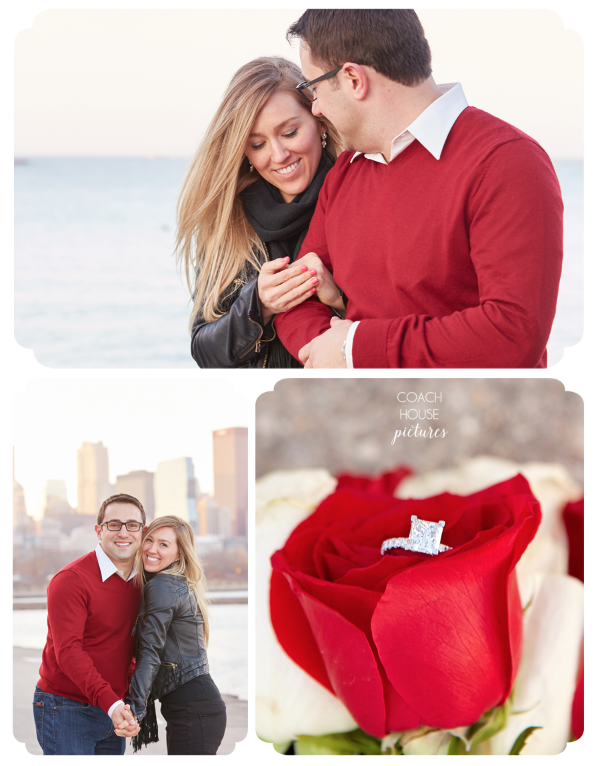 Love is all around today- can you feel it?  I like to think that love for each other should be celebrated on a daily basis.  It's the little things that add up like daily hugs and kisses in the morning with your loved one or cooking dinner together while sharing a bottle of wine. Or my favorite when Joe folds my laundry or makes the bed in the morning- haha- these little nuggets of daily love are what keeps love alive and a daily celebration of appreciation! May you celebrate with your love(s) today and for the rest of the year! xox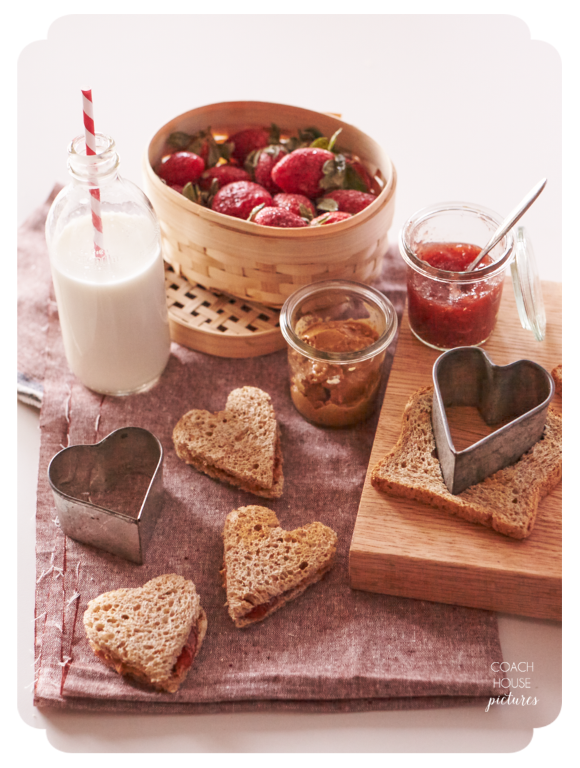 When Jamie reached out to us after seeing our feature on
Wedding Chicks
I knew that we had found our ideal client!  When we first met with Jamie to talk over initial wedding day details her energy and passion for her wedding day was what got us excited to work with her and her fiance Chris. That and the fact that they were having a ceremony overlooking Lake Michigan at
Illinois State Park Resort
was a huge bonus ( psst: we LOVE outdoor ceremonies!) A big part of the start of their relationship revolved around bike riding along the lake front so Jamie made sure that their
engagement session
AND wedding included her beloved beach cruiser in one way or another! It's always such a great feeling to walk into a venue and just know that all the work the couple has done has really paid off and that it looks like THEIR wedding!
From morning until evening Jamie and Chris' loved ones came together to celebrate the joining of two amazing people. We couldn't have asked for a more fun, creative, and friendlier couple to work with!  Its always a huge honor when a fellow photographer (Jamie is a talented children portrait photographer) invites us to photograph their love story. Here are a few kind words from Jamie:
" I am also a photographer and finding my perfect wedding photographer was tough because of my own artistic visions and high standards, then I found Liz & Joe, the answer to my photography wishes!!!  Liz & Joe were amazing at bringing both my visions and theirs to life in such a gorgeous way...and I am AMAZED at how they brought my fiancé (does not love getting his photo taken) out of his shell! They really loosened both of us up so that we were natural and could have SO MUCH FUN....and we feel so lucky that we can call Liz & Joe new friends, they're that great!! "
Thank you Jamie + Chris for inviting us to photograph such an amazing day!  We wish you a beautiful marriage and many more dirty dancing solos! Love you guys 🙂
Thanks for joining me for my newest monthly blog series I like to call- Friendor Spotlight. Every month I will be highlighting a different Chicago wedding vendor to add to the creative conversation, inspire, showcase the many talented ladies + gents in and around Chicago and to encourage others to lead with love and intention everyday.
Please welcome Emily Talsma of
Emily Rose Flower Crowns
to February's Friendor Spotlight series. I met Emily last year while shooting her brother's wedding in Chicago. She was in the wedding party and the bride was wearing one of her custom flower crowns. I knew right away that she was someone I needed to connect with and I'm sure glad I did because after our first coffee meeting we found out that we are neighbors and in fact only live about 2 blocks away from each another!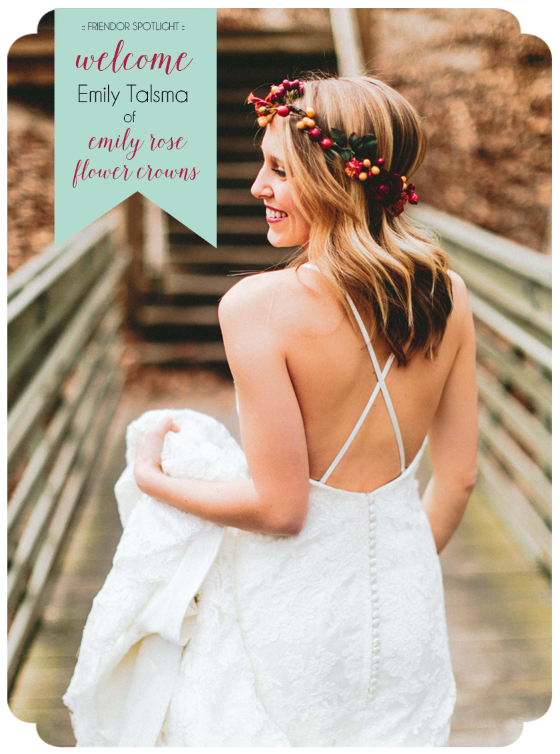 Q: Where does your inspiration come from?
Emily:
  I am so inspired by my grandmother, Evelyn Ruth. She wore red lipstick every day, wasn't afraid to be bold in her style (hello, high heels and fur coats!), and was kind to everyone. I feel a little bit of her genes in me every time I prance around in a flower crown. Also, I'll never forget the words Jodi of Giving Tree Photography said to me when I was first starting my businesses: "Always be a little kinder than necessary." That inspires the heck outta me. I want to be kind. More than successful, I want to be kind.
Q: What pushes you to keep creating your best work?
Emily:
  When I was getting married, I could not find a flower crown that I liked (or really any at all!) and felt like I had no choice but to make my own. When I make my crowns, I make them with my future clients in mind and try to create things people would actually want to wear on their wedding day - crowns that are aesthetically beautiful and tasteful but are also high quality. I make sure my crowns won't fall apart + choose nicer flowers that look real in photos because that's what I would want!
Q: If you could give your younger self one piece of advice what would it be?
Emily:
  Don't be so hard on yourself.
Q: When you need to unwind/get away/escape where do you go and what do you take with you?
Emily:
  I'm the weirdo that unwinds by cleaning or creating something. It's weird because my job IS creating stuff so it's sometimes hard to separate work from "life" (but I guess that's not a bad problem to have, right!?). As far as "getaways", Michigan will always have my heart. Beautiful uncrowded beaches + wineries with free tastings + the nicest folks around? Count me in.
Q: Favorite place in Chicago?
Emily:
I'm trying so hard to not sound like the lamest person ever... Aldi?? My own apartment?? jkkkkkkk (kind of)... My husband and I are such homebodies when we do go places, we're total creatures of habit. Thai Lagoon is our favorite place that we go to. It's the best Thai in the city, hands down!
Q: The best gift you have ever given yourself?
Emily:
Not jumping into another office job for the sake of security/comfort and finally doing what I love. I think that one takes the cake. Special thanks to my husband too for that one. He believes in me a crazy stupid amount.
Q:
What are you most looking forward to in the new year?
Emily:
  Now that both of us work for ourselves, I think we'll be traveling a lot more which is super exciting! We've always wanted to do a road trip across the U.S.
Q:  Favorite book or podcast that everyone should read or listen to?Emily:
I'm reading Chronicles of Narnia for the first time right now (super late on that bandwagon...) and it's kind of the best. It's actually a children's book so it's really easy to read and has the sweetest tale, based off of the sacrificial love of Christ.
Q:  3 words that describe you today?
Emily:
Goofy, Motivated, Ice cream-craving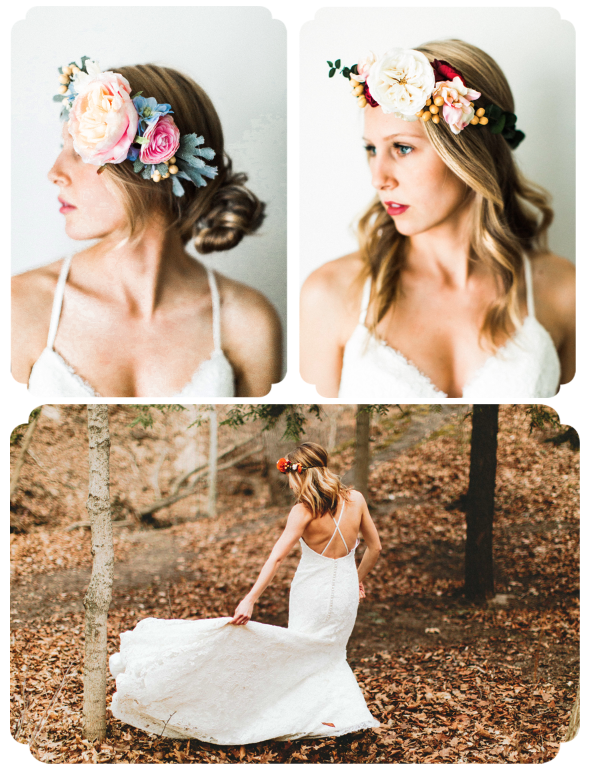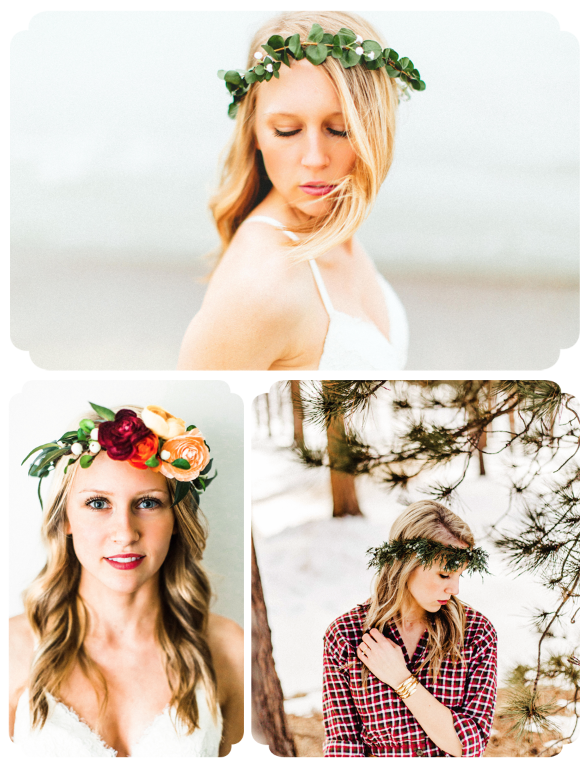 Thank you so much Emily!  If you would like to connect and learn more about this wildly talented lady feel free to reach her here:
Instagram: @emilyroseflowercrowns
Facebook:
https://www.facebook.com/Emily-Rose-Flower-Crowns-340167592828844/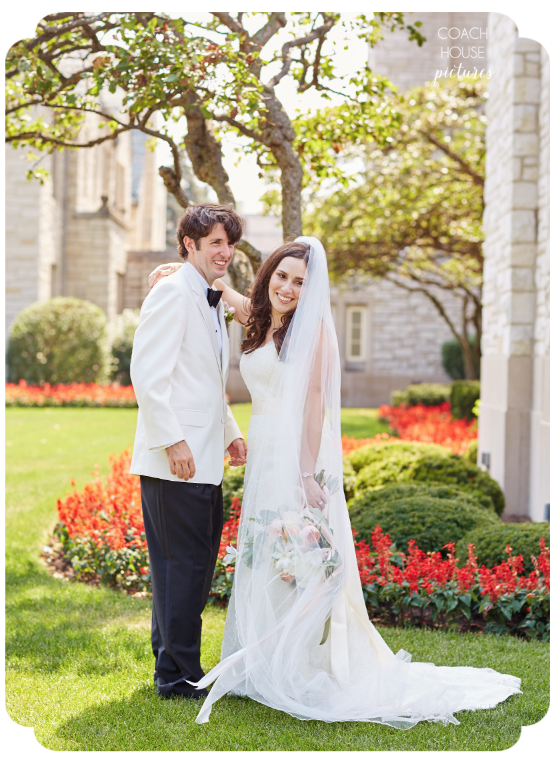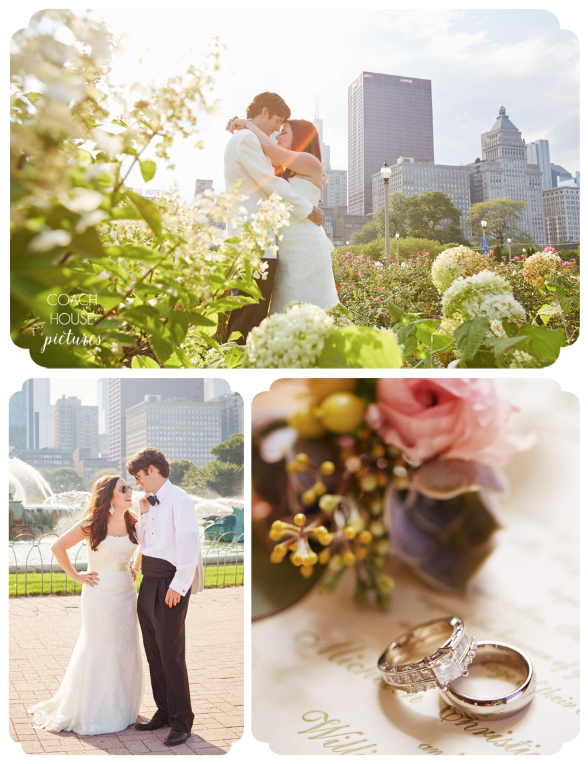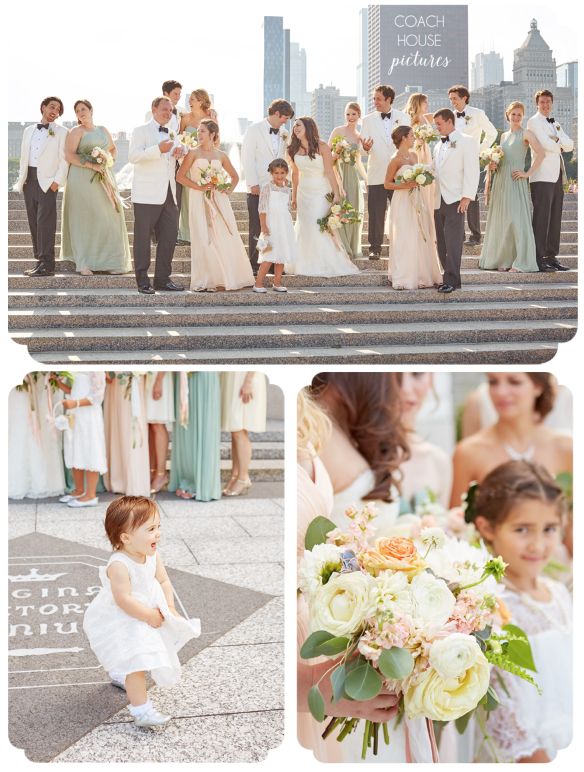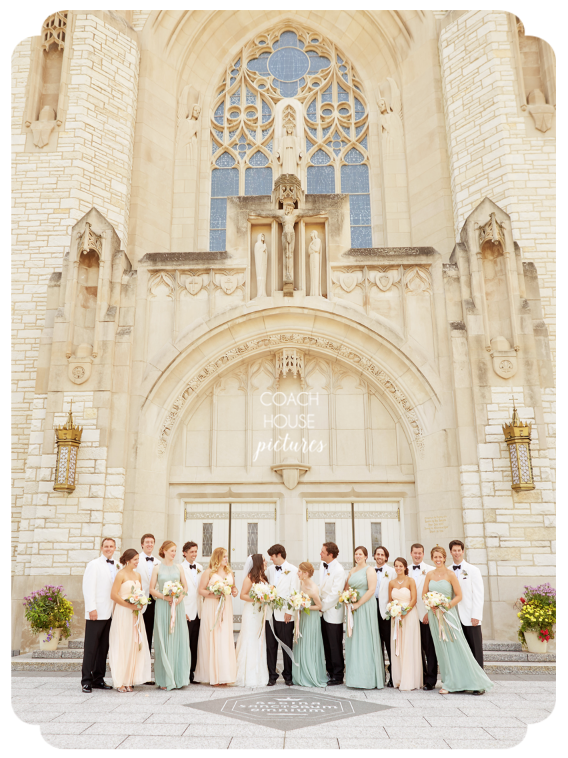 I can honestly say that we work with THE best couples. Thankful for this great wedding review from one of our amazing 2015 couples Michelin & Will. They were married at beautiful 
http://www.qasbasilica.org/
where Michelin's mother and father also held their own wedding ceremony at as well. Their elegant reception was held at the
Intercontinental Hotel in Chicago
. Such a special day for this couple that we were so honored to be a part of. Here is more from the bride:
 "Planning our wedding from a far was a bit of a challenge. We could not have a face to face meeting or see everything in person. Liz & Joe were the absolute best at working through that challenge. When we first decided to consider them as our photographers Liz was great about emailing us materials. When we were pretty sure they were what we wanted they set up a Skype date so we talk through our expectations in detail. A few months before our wedding they set up a meeting with us on a weekend when we were in town to discuss last minute logistics. They also put up with viewing our engagement pictures that we had done in Philadelphia (where we live) so I could show them what I believe are our best angles."
"On our wedding day they were amazing. It was a long, HOT day and their energy kept us going. We were really ready to get into the air conditioni
ng at some points throughout
the day but they encouraged
us to get a few more photos, which I am VERY grateful for because they turned out amazing. They captured every moment I wanted. Whenever I wanted to snap a photo with a group of friends they were right there. The photos are unbelievab
ly beautiful,
my husband and I, as well as our family and friends look like our best selves. Liz & Joe had their work cut out for them capturing difficult subjects: small children, our beloved dog, and our big families, but it all turned out great. We are a relaxed couple - we do not take ourselves seriously and I really think all our wedding photos capture who we are and what the day was to us. I could not be more thrilled. They are the BEST!"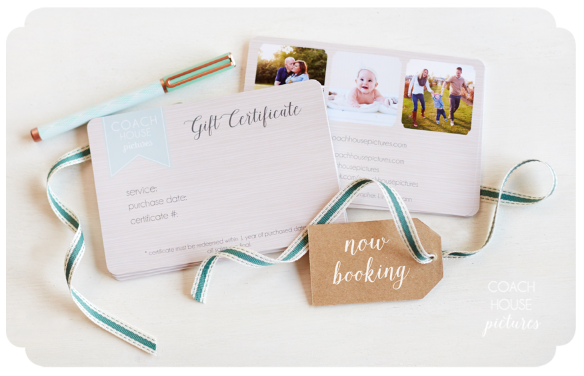 Looking to gift someone special a family or kids photo session this Spring or Summer? Wanna surprise your wife with an Anniversary OR Maternity session? Or traveling to the Midwest and want to capture an afternoon on the lakefront? Personalized gift certificates for any occasion are now available! Message me to start planning your next photo session. Email: info@coachhousepictures.com
To say 2015 has been a whirlwind is an understatement for sure!  But I wouldn't have had it any other way. This year I have faced fear head on and you know what- I am still here stronger and better because of it!!  Quitting my 9-5 corporate job of 10 years was one of the biggest fears I faced and I've never been happier because for the first time in my life I feel like I am actually LIVING my life on my terms. And not just any life but a passionate life lead with love and intention. Living an authentic life means everything to Joe and I as creative people and as people who are so passionate about experiencing this amazing world around us.
We are so grateful for all the gifts that 2015 has brought into our lives. Here are a few snippets of all the beautiful wedding moments we were able to capture along our journey. Thank you to all our couples who welcomed us into their lives. We are honored and blessed to be able to photograph so much love!  We are thrilled at what the new year holds for us! Cheers 🙂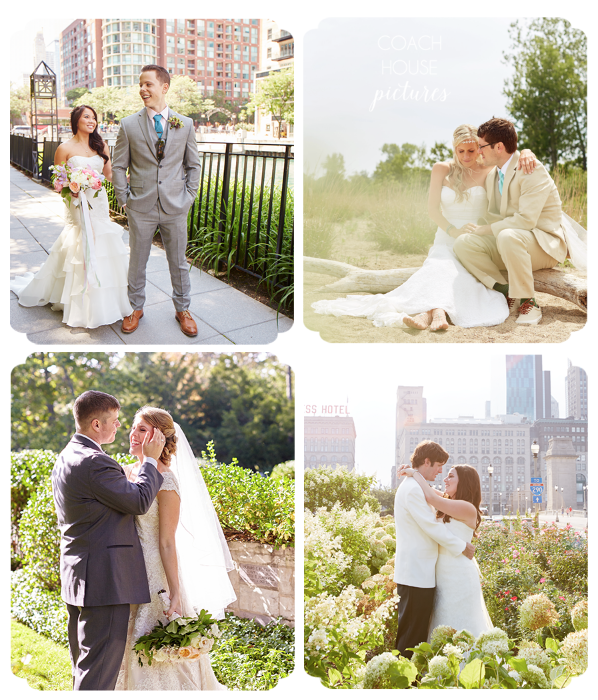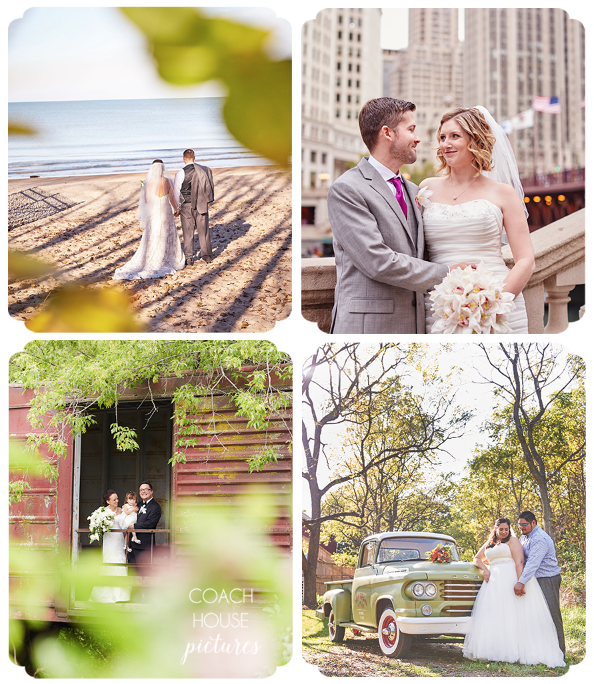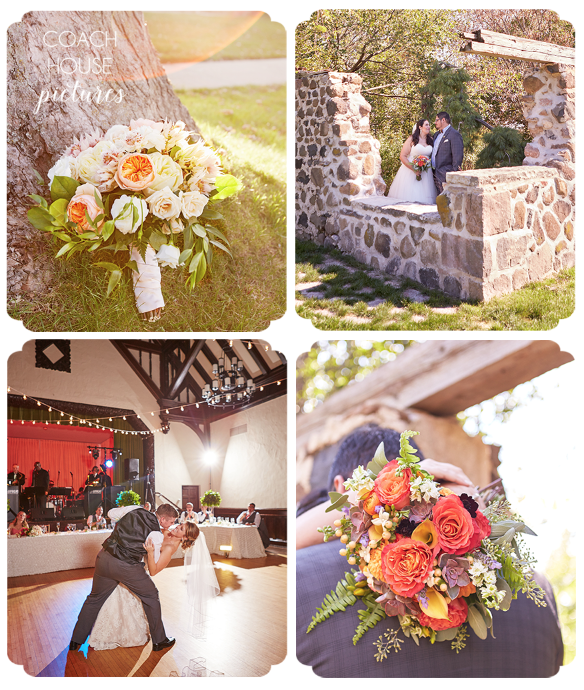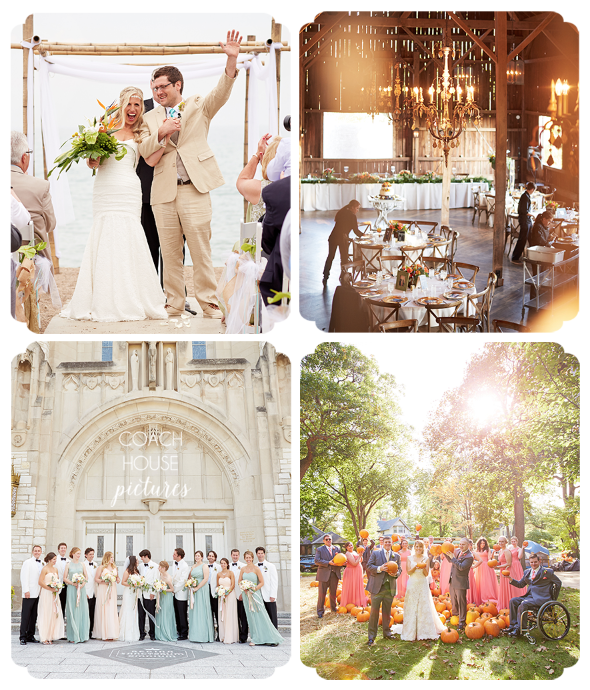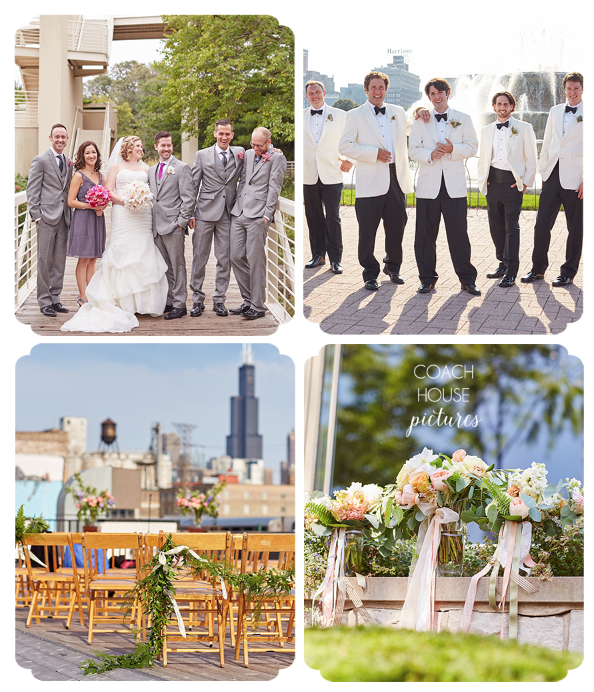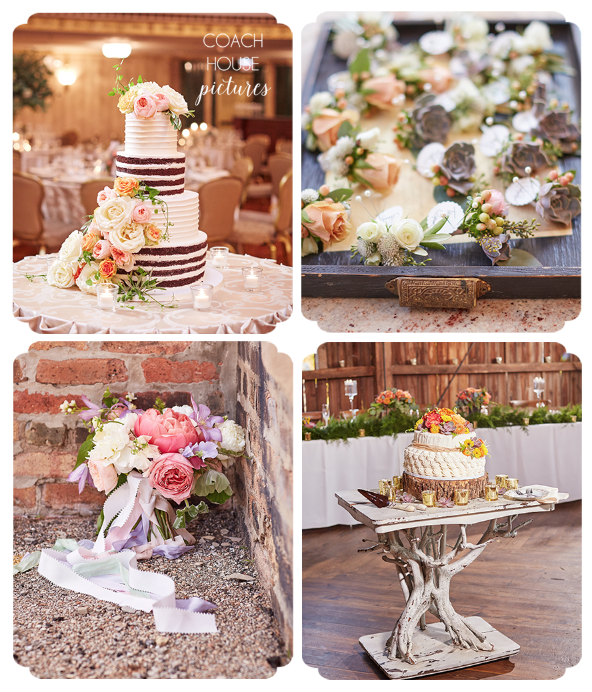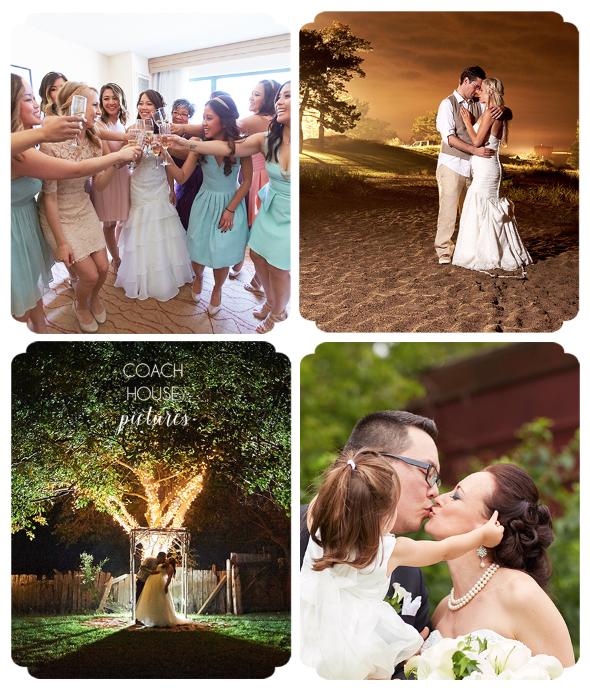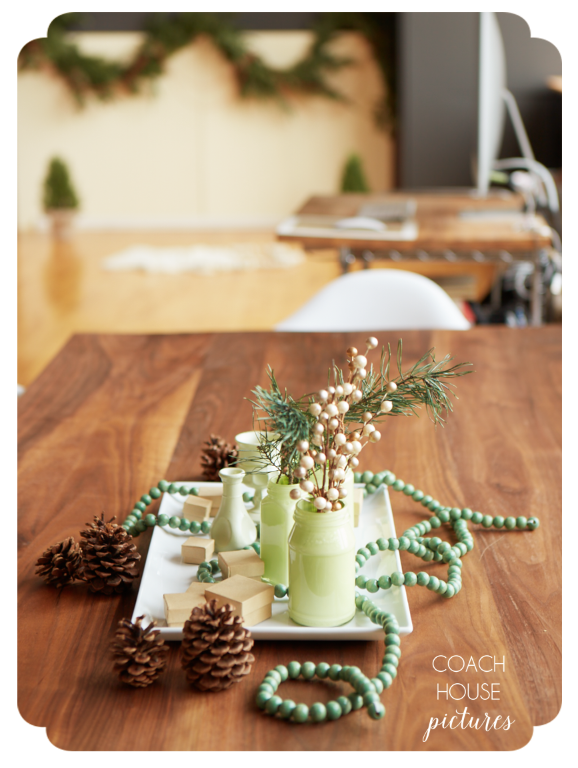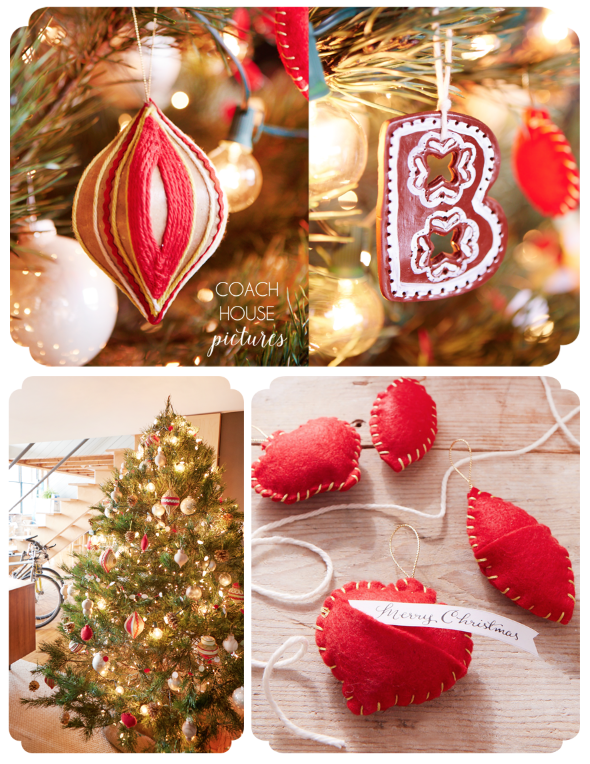 The month of December has felt like such a whirlwind. I feel like we are still settling into our new place in Logan Square (I will someday get to unpacking my craft supplies one of these days) Some of the highlights of this month include decorating for the holidays!  Nothing sets me in the holiday spirit more than carefully unpacking all of the handmade ornaments I have made over the last 5 years and dressing up our tree with them. A beautiful tree all light up at night really sets the holiday mood for me!
One of the best things about this year is opening up our home to family and friends as well. Early this month I hosted my first craft night with a few of my favorite vendor friends. We created these easy (as well as addicting to make) 
felt ornament gift tags
from
The Purl Soho
. These mini gift tags whip up quickly when paired with great company, comfort food, and wine! And look sweet as a tree ornament or as a gift tag. I hope to continue to share my love of the handmade by hosting seasonal craft nights as a chance to unwind, step away from our computers, socialize, and create something with our hands.
Another fun social event Joe and I hosted a few weeks ago was the monthly
Tuesdays Together
Chicago meetup. Tuesdays Together is a chance for local creatives and entrepreneurs who believe in community over competition to gather together to discuss a new business topic every month. It's also a great chance to get to know so many talented creatives in the wedding industry to help support each other in our businesses.
Tuesdays Together
was created by
The Rising Tide Society
as part of a movement to help small businesses lead with love and intention. I've meet some great people through these meetups and honestly look forward to our meeting every month. For the month of December our host
Elizabeth Nord
decided the Dec meetup to be all about celebrating the holidays. Some of us wore ugly Christmas sweaters, I wore the ugliest thing in my closet that looked holiday-ish and enjoyed the evening by mingling with new and old friends.
Now with the month of December winding down- I am spending time with my family (I just got back from a sisters/mom trip to NYC)- which I will be posting a few photos from our amazing weekend away! I'm also gearing up for a blogging/marketing course hosted by
Christine Tremoulet
called
Business Brilliantly
. Its a marketing course geared toward harnessing the power of the blog! So you can count on seeing much more of me here on ma blog!
To close I would like to send a virtual THANK YOU to all those who continue to love and support our small business. Even for those who still maybe aren't 98% sure why I left the corporate world to pursue this dream of living the life of a full time wedding and family photographer- I still say thank you! And of course to all our the 2015 couples and families who continue to spread the word and are the reason why we are still growing. THANK YOU (from the rooftops!!) YOU are the only reason why we are able to continue to do what we do. YOU are the reason why we are able to pay our phone bills, buy groceries, enjoy the occasional date night and help keep the hustle alive!! Seasons greetings and may you continue to enjoy the comforts of your nearest and dearest this holiday season.
much love,
~Liz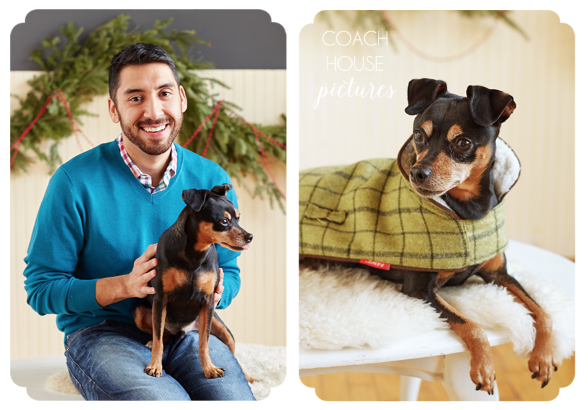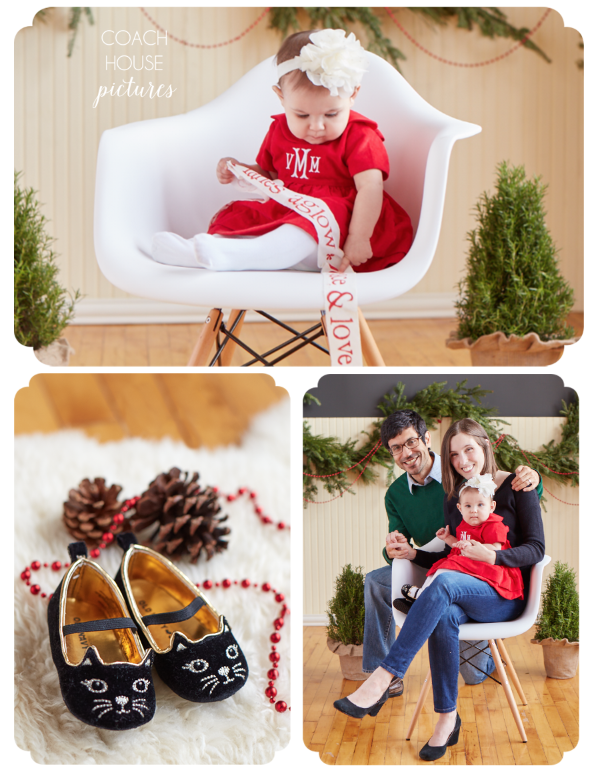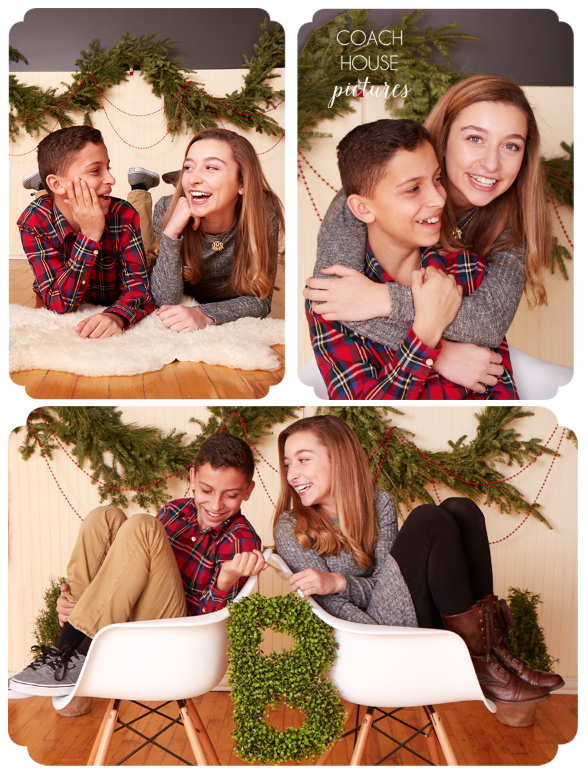 It's been an exciting month hosting a few families for our first Chicago holiday mini sessions in our Logan Square studio. I love the fact that every family brought so much great energy to the set that it made it hard for me to pick my most favorites to send to my clients. As soon as they arrived we cranked up our
Holiday Collection
of tunes on
Spotify
to help get everyone into the Christmas spirit even more. We have a few more sessions lined up for the following week and I am so excited to keep our studio doors open for our clients this season.