Archive for 'Chicago Photographer'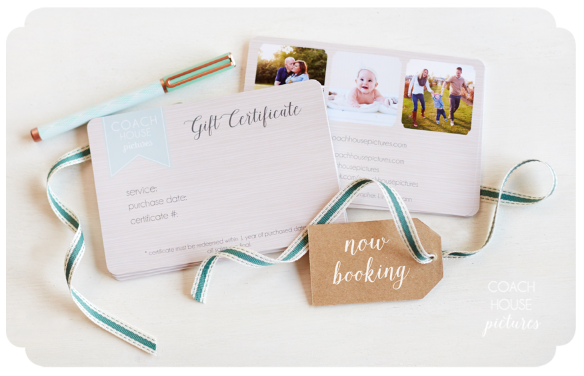 Looking to gift someone special a family or kids photo session this Spring or Summer? Wanna surprise your wife with an Anniversary OR Maternity session? Or traveling to the Midwest and want to capture an afternoon on the lakefront? Personalized gift certificates for any occasion are now available! Message me to start planning your next photo session. Email: info@coachhousepictures.com
To say 2015 has been a whirlwind is an understatement for sure!  But I wouldn't have had it any other way. This year I have faced fear head on and you know what- I am still here stronger and better because of it!!  Quitting my 9-5 corporate job of 10 years was one of the biggest fears I faced and I've never been happier because for the first time in my life I feel like I am actually LIVING my life on my terms. And not just any life but a passionate life lead with love and intention. Living an authentic life means everything to Joe and I as creative people and as people who are so passionate about experiencing this amazing world around us.
We are so grateful for all the gifts that 2015 has brought into our lives. Here are a few snippets of all the beautiful wedding moments we were able to capture along our journey. Thank you to all our couples who welcomed us into their lives. We are honored and blessed to be able to photograph so much love!  We are thrilled at what the new year holds for us! Cheers 🙂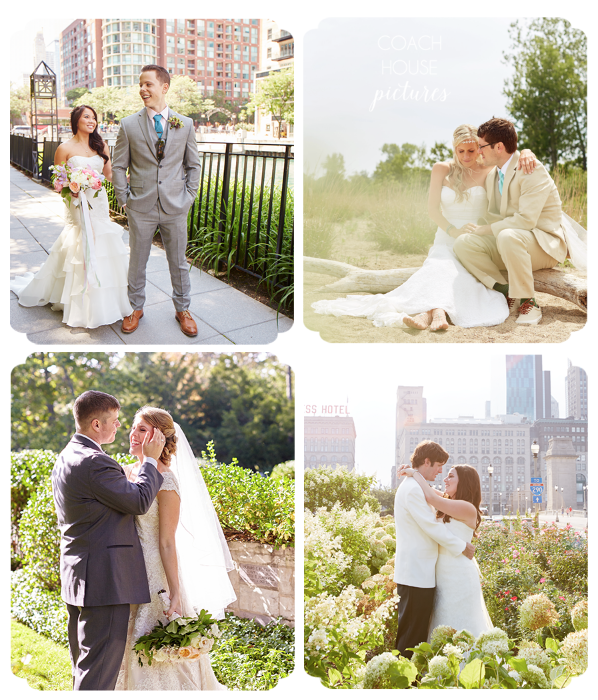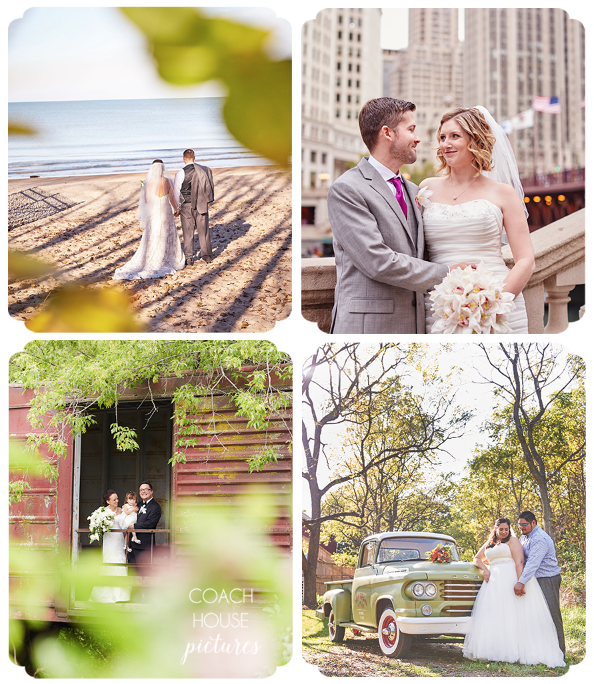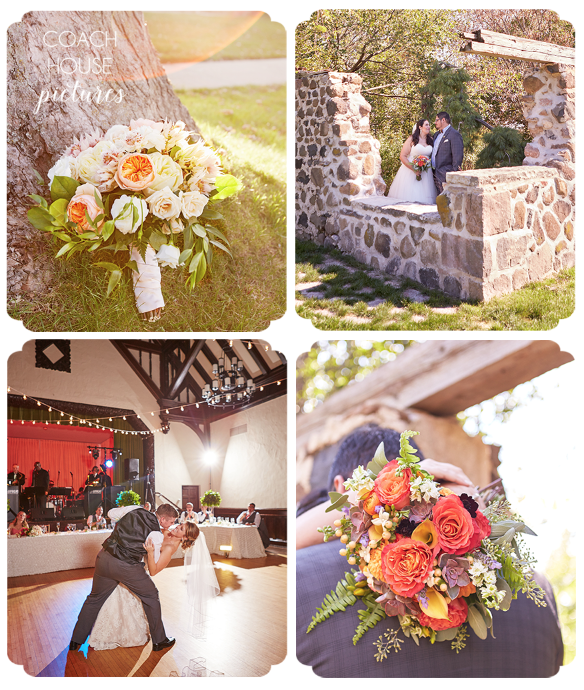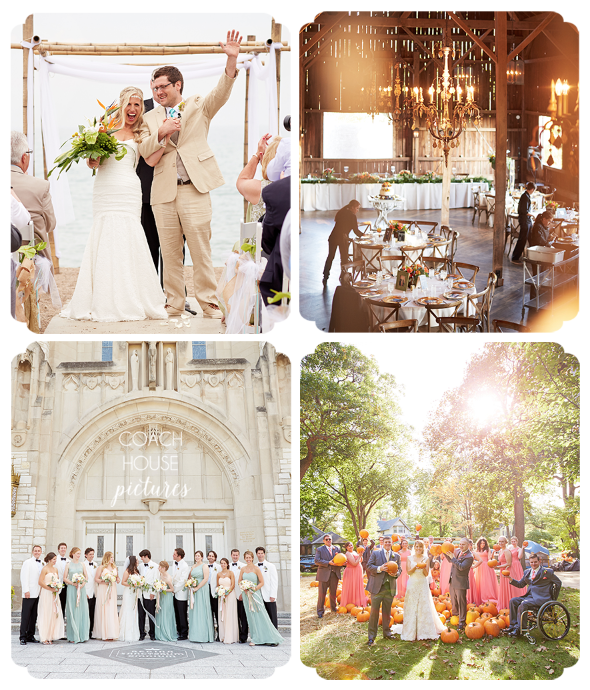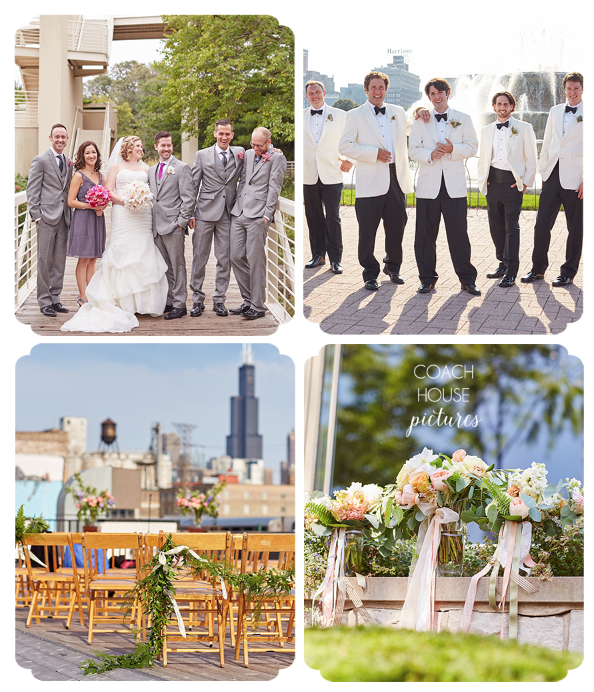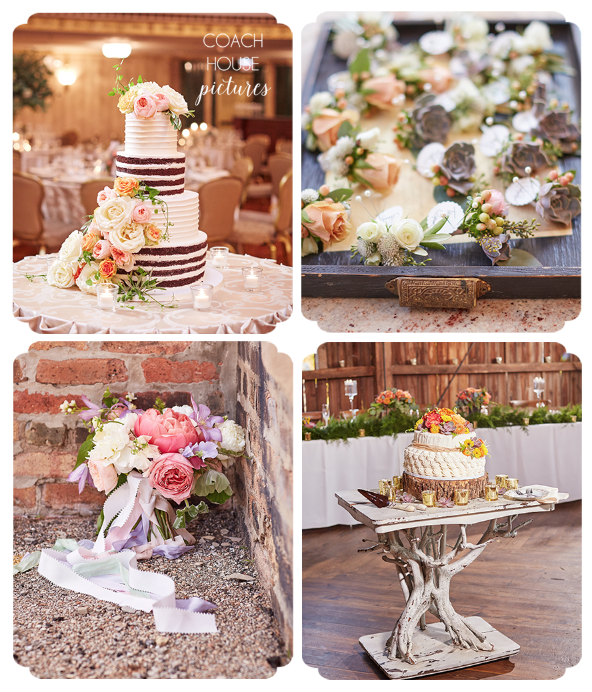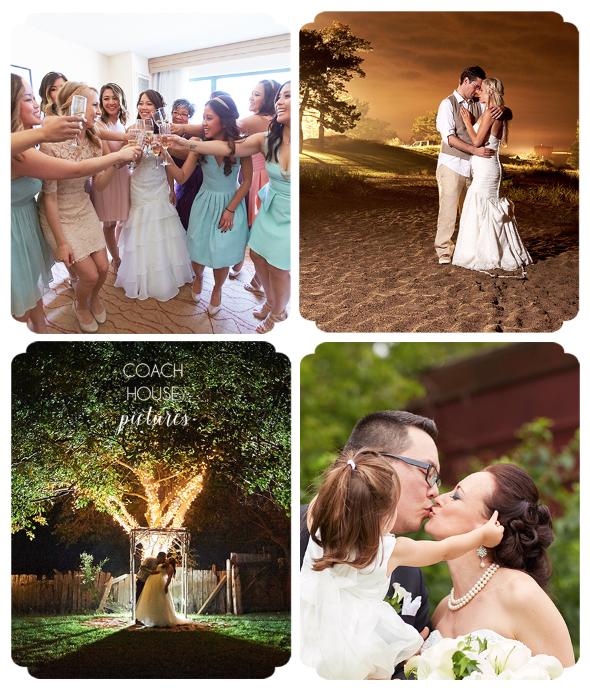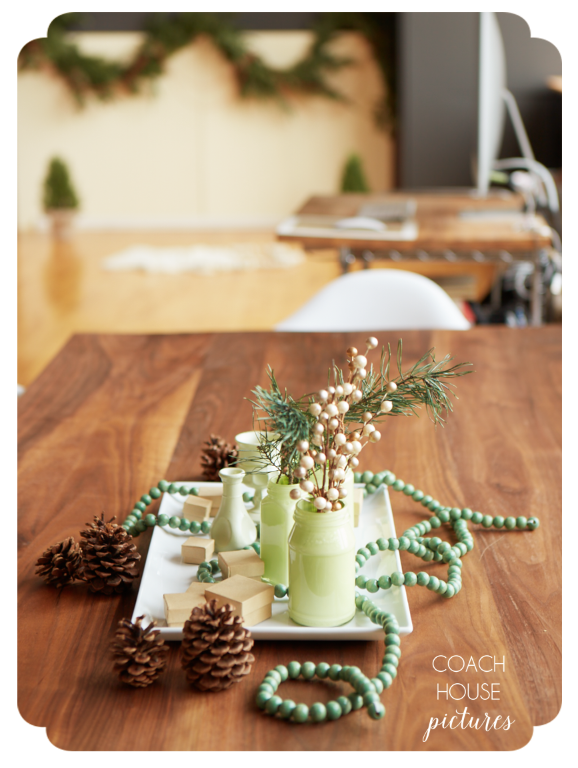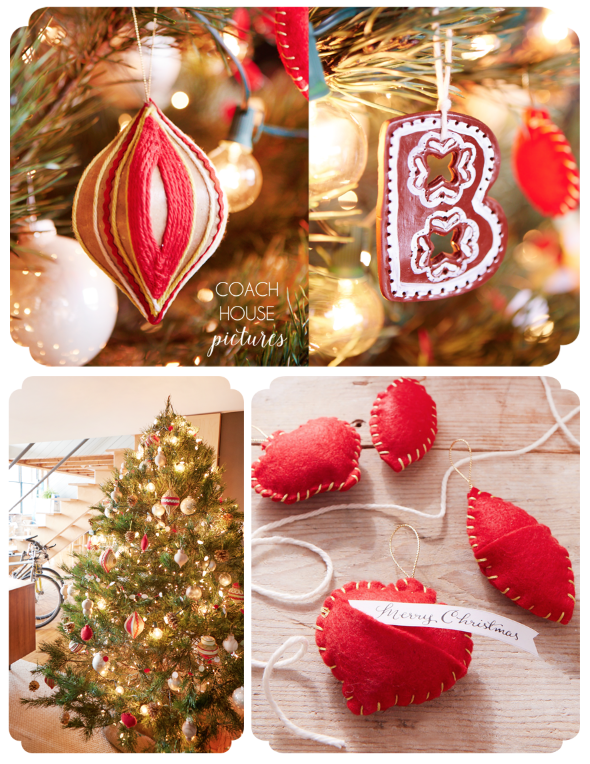 The month of December has felt like such a whirlwind. I feel like we are still settling into our new place in Logan Square (I will someday get to unpacking my craft supplies one of these days) Some of the highlights of this month include decorating for the holidays!  Nothing sets me in the holiday spirit more than carefully unpacking all of the handmade ornaments I have made over the last 5 years and dressing up our tree with them. A beautiful tree all light up at night really sets the holiday mood for me!
One of the best things about this year is opening up our home to family and friends as well. Early this month I hosted my first craft night with a few of my favorite vendor friends. We created these easy (as well as addicting to make) 
felt ornament gift tags
from
The Purl Soho
. These mini gift tags whip up quickly when paired with great company, comfort food, and wine! And look sweet as a tree ornament or as a gift tag. I hope to continue to share my love of the handmade by hosting seasonal craft nights as a chance to unwind, step away from our computers, socialize, and create something with our hands.
Another fun social event Joe and I hosted a few weeks ago was the monthly
Tuesdays Together
Chicago meetup. Tuesdays Together is a chance for local creatives and entrepreneurs who believe in community over competition to gather together to discuss a new business topic every month. It's also a great chance to get to know so many talented creatives in the wedding industry to help support each other in our businesses.
Tuesdays Together
was created by
The Rising Tide Society
as part of a movement to help small businesses lead with love and intention. I've meet some great people through these meetups and honestly look forward to our meeting every month. For the month of December our host
Elizabeth Nord
decided the Dec meetup to be all about celebrating the holidays. Some of us wore ugly Christmas sweaters, I wore the ugliest thing in my closet that looked holiday-ish and enjoyed the evening by mingling with new and old friends.
Now with the month of December winding down- I am spending time with my family (I just got back from a sisters/mom trip to NYC)- which I will be posting a few photos from our amazing weekend away! I'm also gearing up for a blogging/marketing course hosted by
Christine Tremoulet
called
Business Brilliantly
. Its a marketing course geared toward harnessing the power of the blog! So you can count on seeing much more of me here on ma blog!
To close I would like to send a virtual THANK YOU to all those who continue to love and support our small business. Even for those who still maybe aren't 98% sure why I left the corporate world to pursue this dream of living the life of a full time wedding and family photographer- I still say thank you! And of course to all our the 2015 couples and families who continue to spread the word and are the reason why we are still growing. THANK YOU (from the rooftops!!) YOU are the only reason why we are able to continue to do what we do. YOU are the reason why we are able to pay our phone bills, buy groceries, enjoy the occasional date night and help keep the hustle alive!! Seasons greetings and may you continue to enjoy the comforts of your nearest and dearest this holiday season.
much love,
~Liz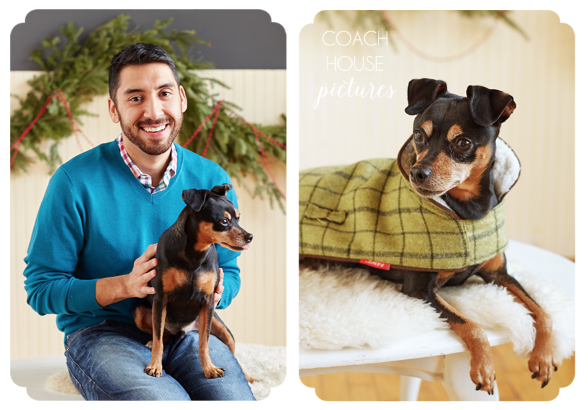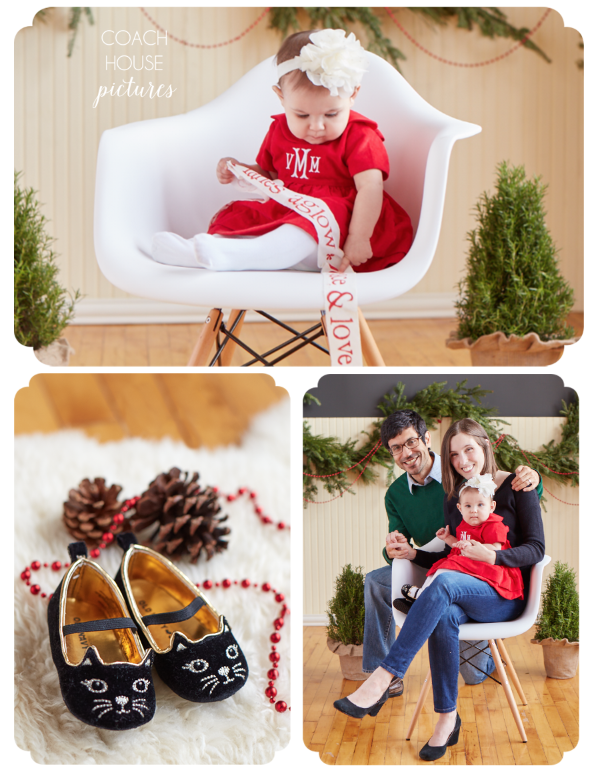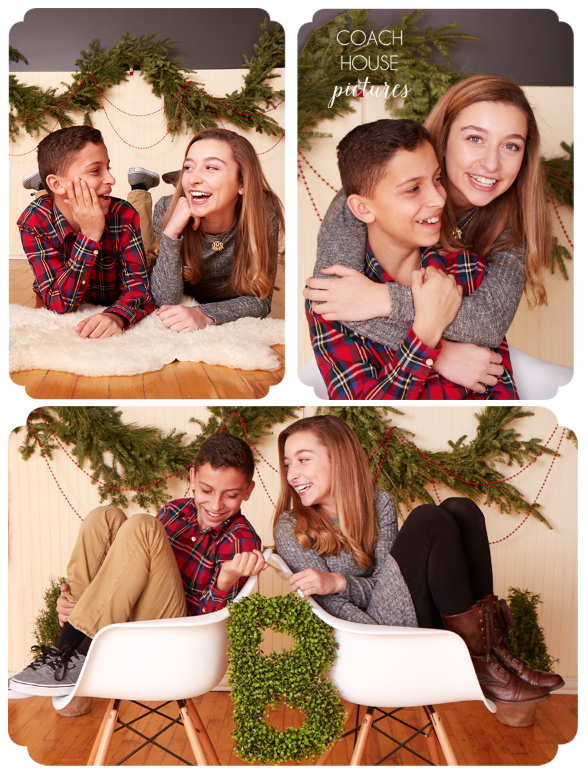 It's been an exciting month hosting a few families for our first Chicago holiday mini sessions in our Logan Square studio. I love the fact that every family brought so much great energy to the set that it made it hard for me to pick my most favorites to send to my clients. As soon as they arrived we cranked up our
Holiday Collection
of tunes on
Spotify
to help get everyone into the Christmas spirit even more. We have a few more sessions lined up for the following week and I am so excited to keep our studio doors open for our clients this season.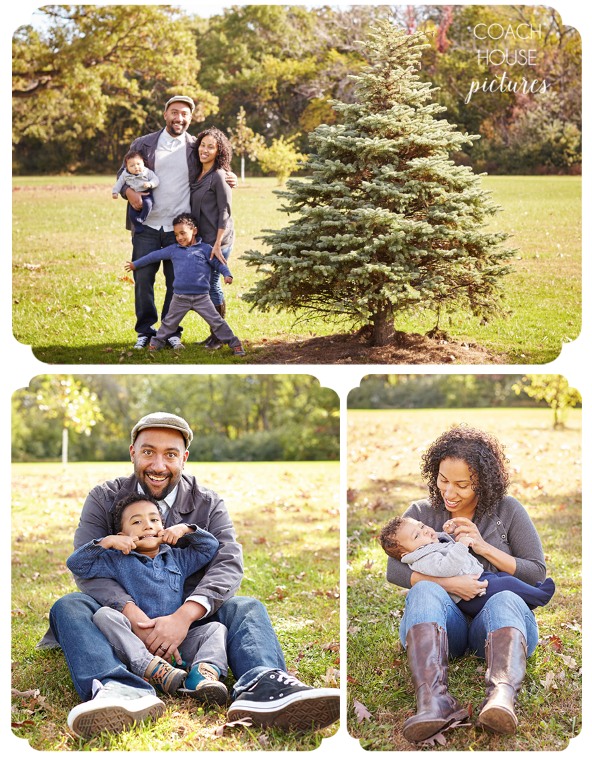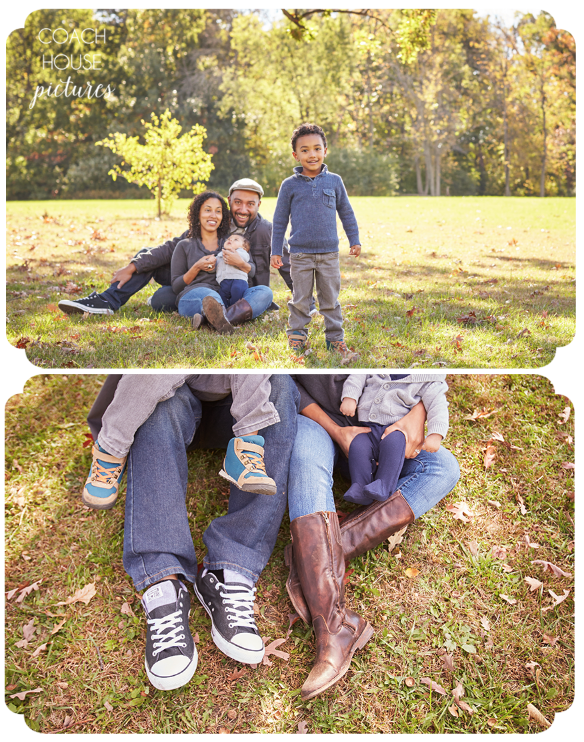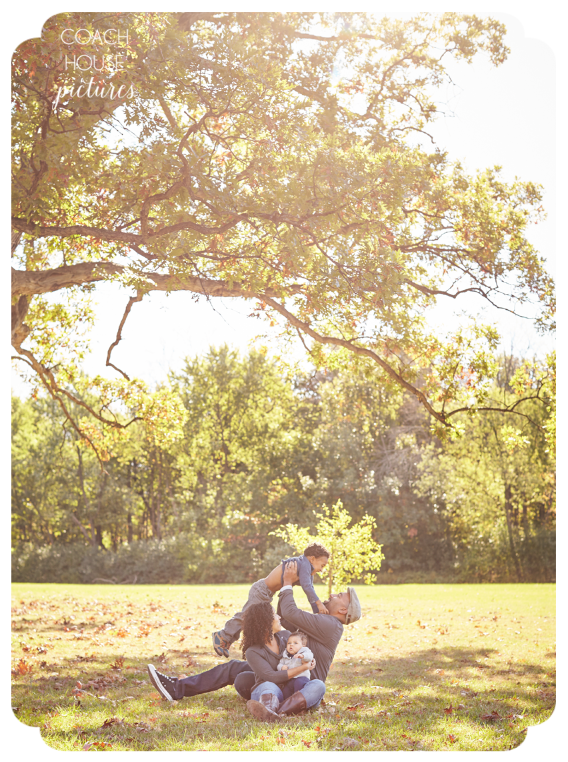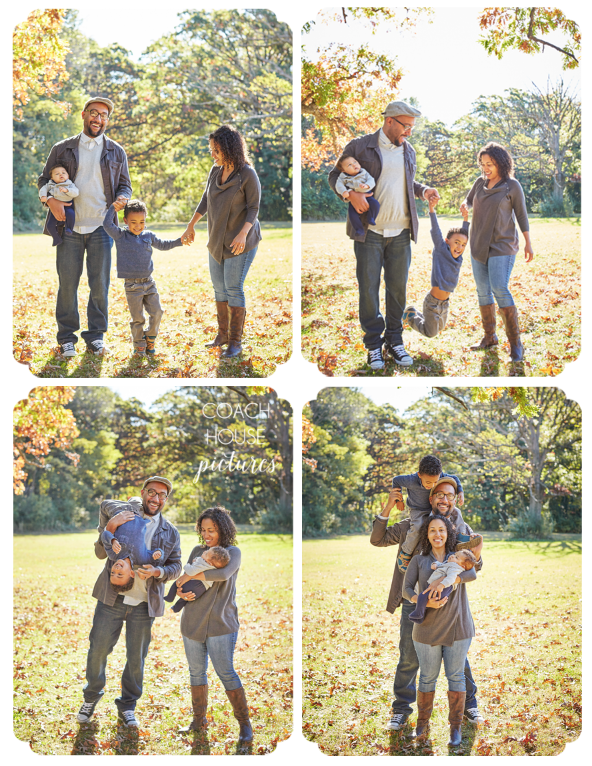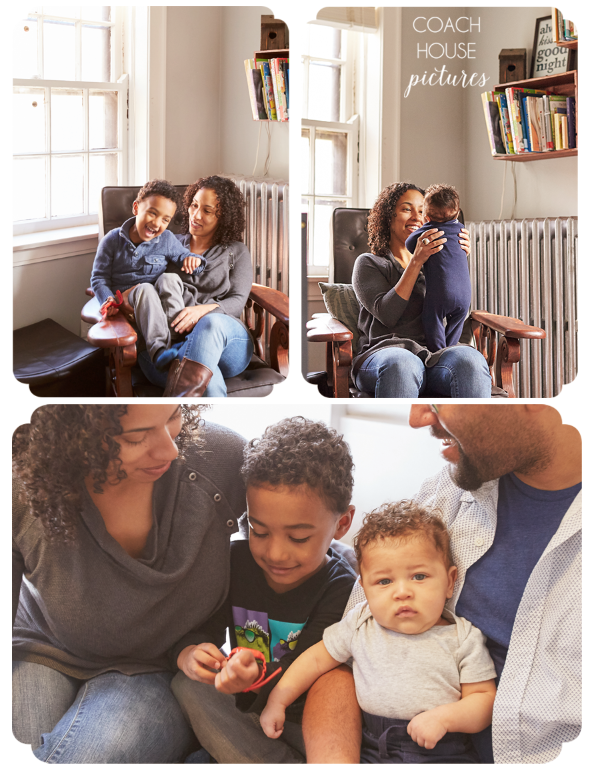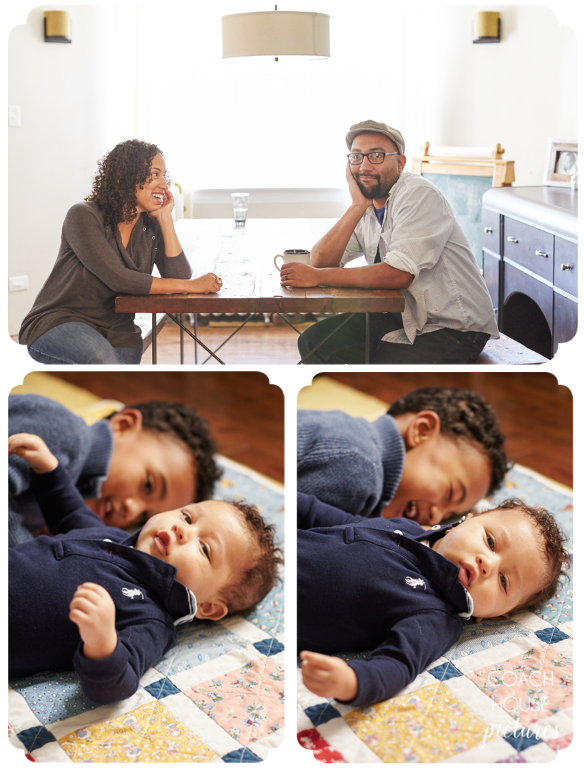 Fall in Chicago is one of my favorites time to photograph outside. The colors, leaves, and crisp cool air is the perfect excuse to layer up and hold the ones you love even closer. Photographing The Gary family at the
Dan Ryan Woods Forest Preserve
and at their home nearby in Beverly made for the perfect Fall day!
Adrian their oldest son had us all laughing out loud more than once with his love and panache for being in front of the camera.  So much love and new adventures happening for this sweet family of four! Thank you Brandon + Milissa for inviting me to capture these moments for you all and for inviting me into your beautiful home!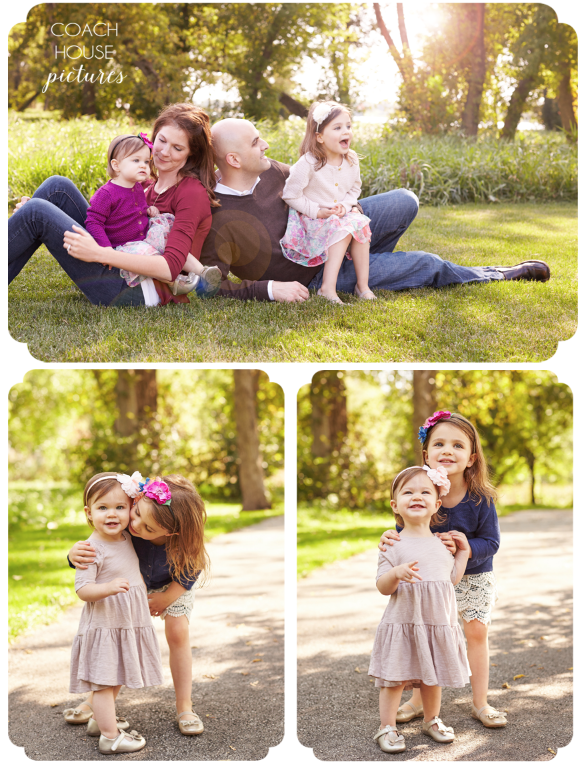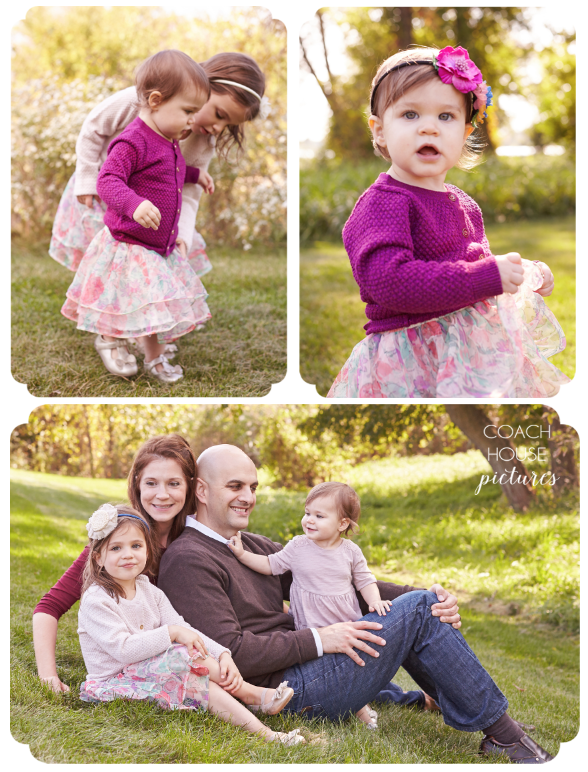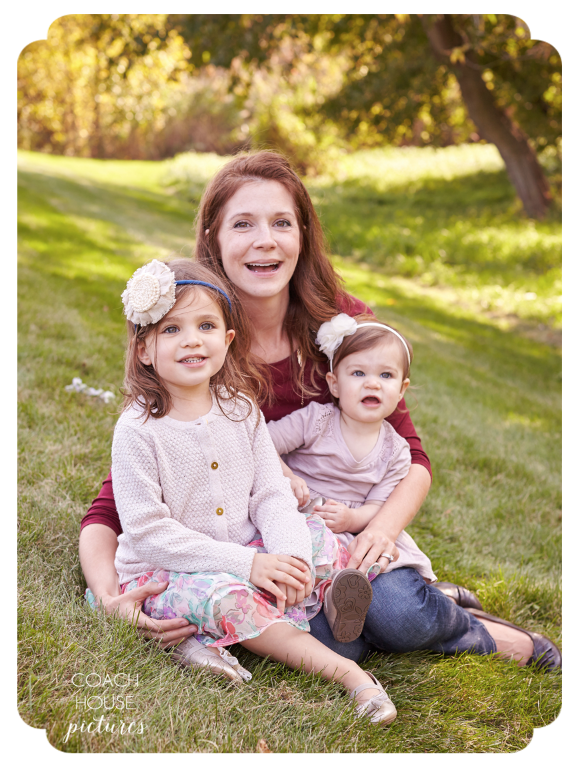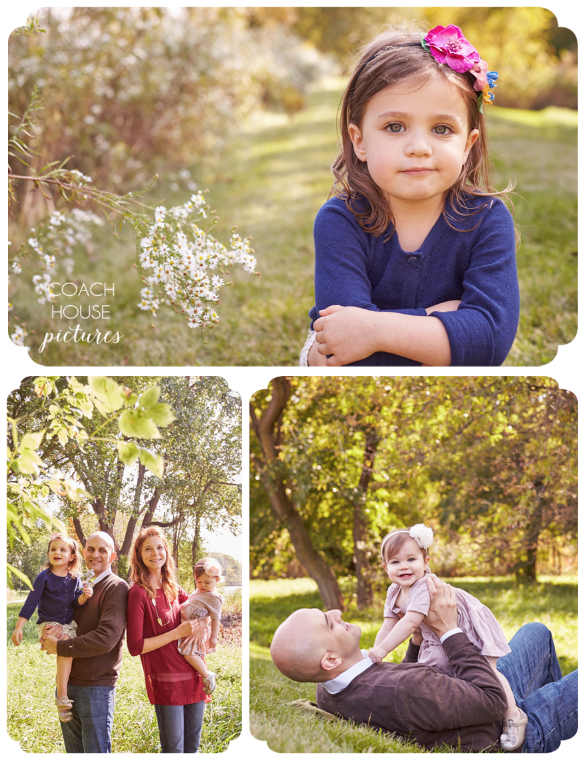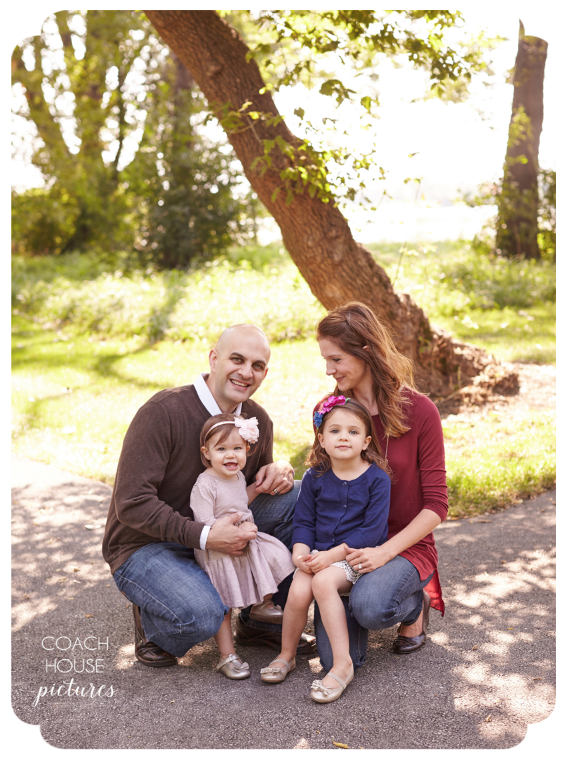 I've had such a great time photographing The Holden family for the past year and a half. It's been so great seeing their little ladies get so big with every session!  When Chrystal reached out to me last year she was wanting to purchase a milestone session which always thrills me cause I really feel like I get to know a family so much more over our sessions. I include 4- 1 hour sessions in each of my milestone packages, which is a prefect way for a growing family to capture so many sweet moments!
We had a beautiful afternoon walking and playing around
Lake Charles Park
in Vernon Hills. The sun was shining in all the best ways too!  Thank you so much Matt + Chrystal for inviting me into your home and your lives for the past year and a half. Please have another cute baby so we can do it all over again 🙂
When Kari told me they wished to visit a few special places in the city that meant a lot to her and her fiance Gino- I knew we were in for a very special Engagement session together. Starting at the
Lincoln Park Conservatory 
where Gino proposed to Kari in front of a small fountain. I couldn't get over her dress and the perfect pop of florals against all the tropical plants.
We then went to a private roof top nearby where Gino used to live and where the first memories of their relationship blossomed. Can you believe those breathtaking views of
Lincoln Park
and the
Chicago
skyline?!  I instantly fell in love too!
To end the night we took a stroll through the South Pond boardwalk and toasted with Kari's second love
Starbucks
.  Add one of the most perfect Fall sunsets to the mix which made for such an intimate and romantic Engagement session.
We can't wait to celebrate with them next year for their July wedding!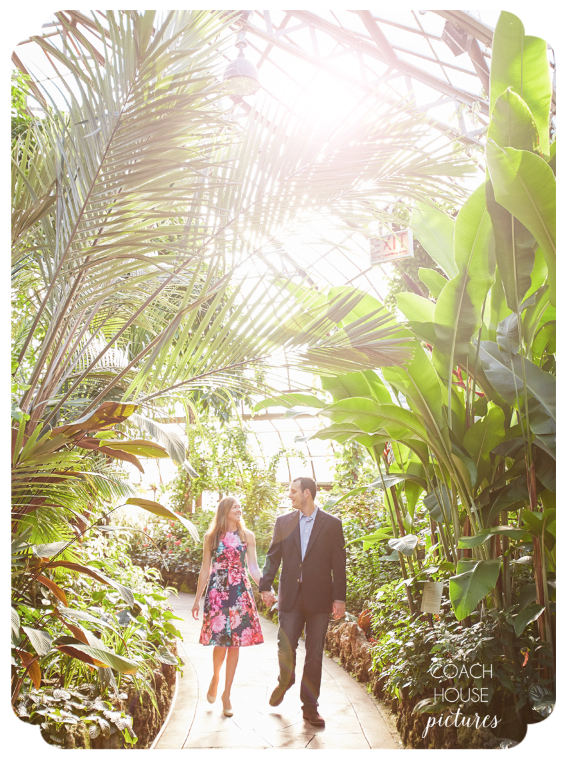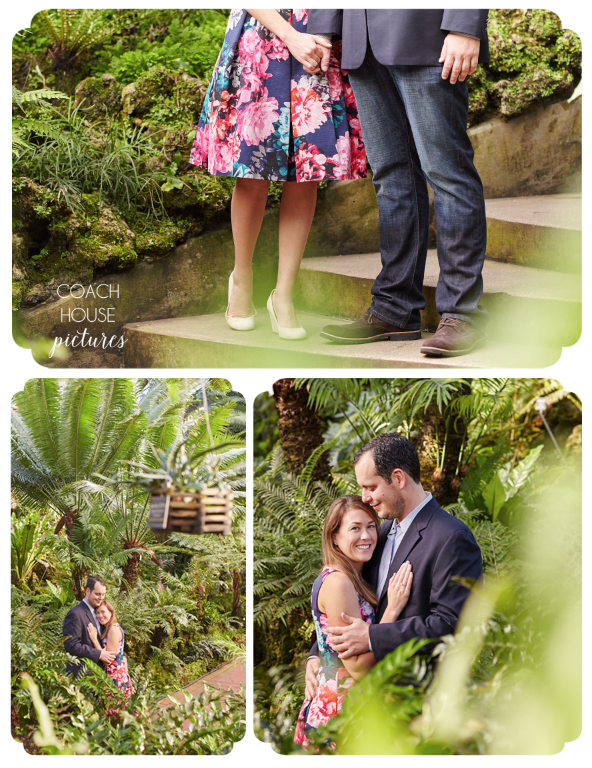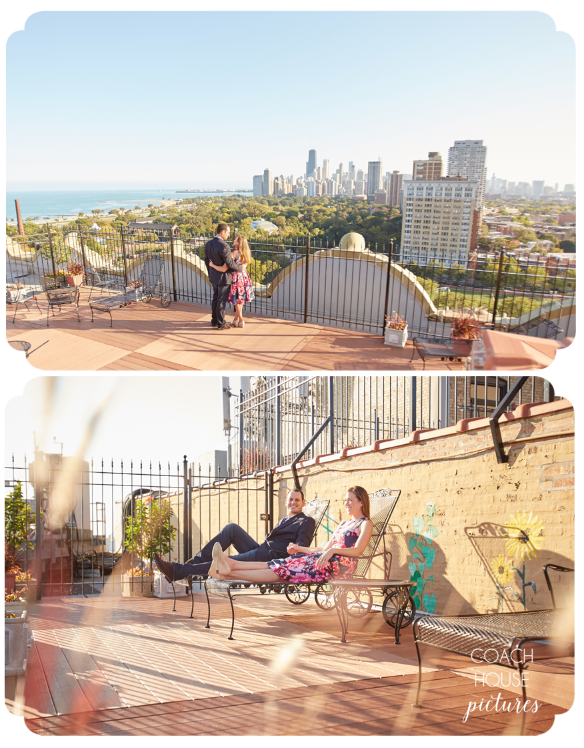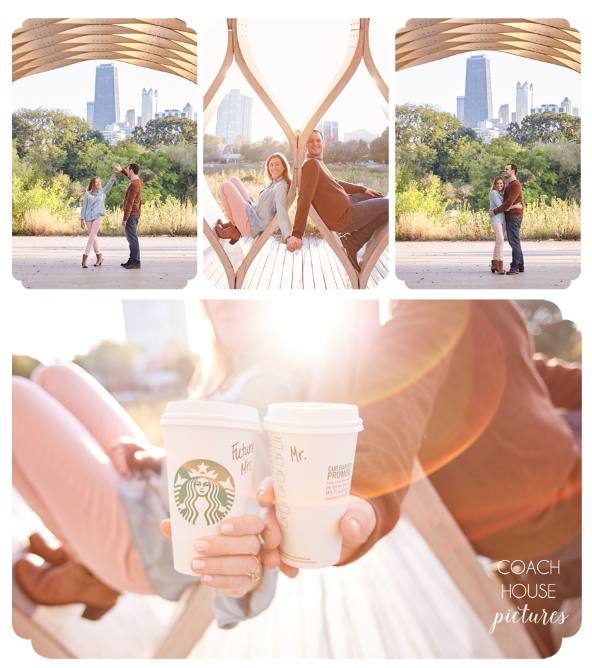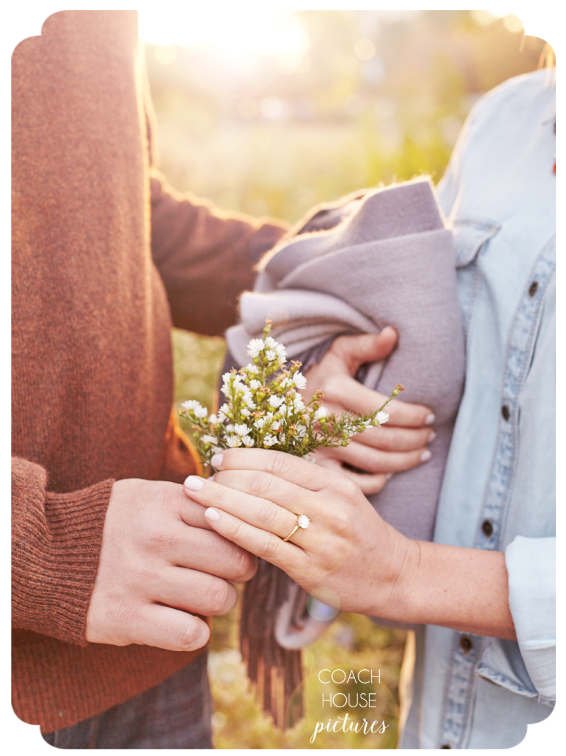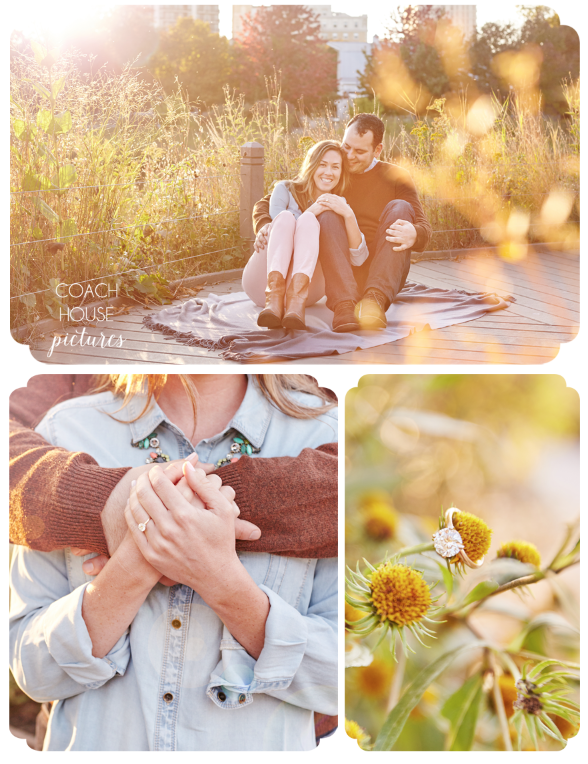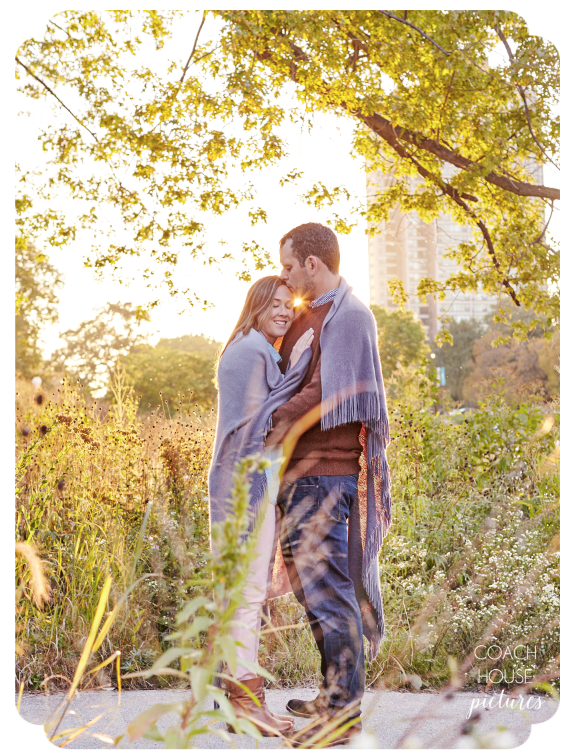 When we first met with Amanda last year she excitedly told us that her fiance Luis was working hard to fully restore a vintage 1956 Dodge pickup in time for their wedding weekend!  After long hours of working in his shop at
Auto Interiors and Design
  Luis made it happen and we were able to incorporate this beauty into their Wisconsin Engagement session (the day before their actual wedding day!) in the cozy town of Burlington, WI.
What started out as a fairly foggy morning ended with clear sun filled skies.  I always love when couples like Luis and Amanda openly and authentically bring so much love and energy to their engagement session. There closeness and affection towards each other was so sweet to capture. The town of Burlington was definitely smiling down on these newly weds last month!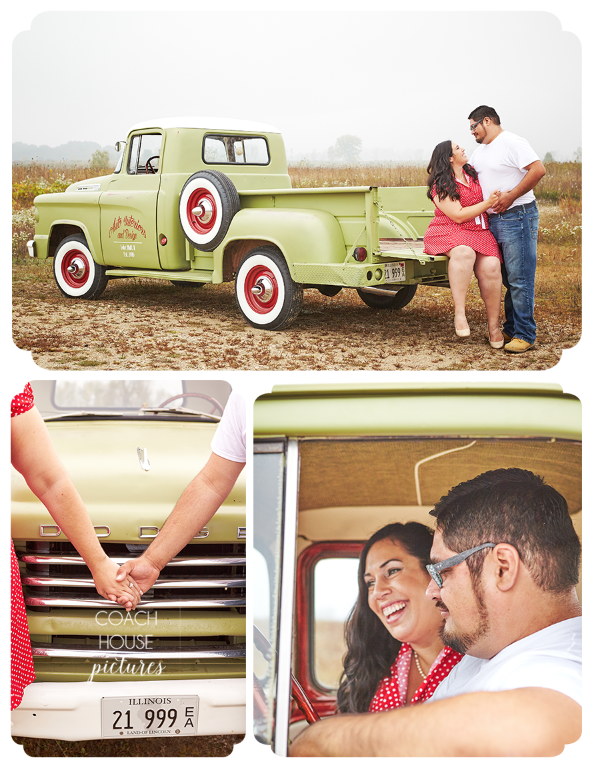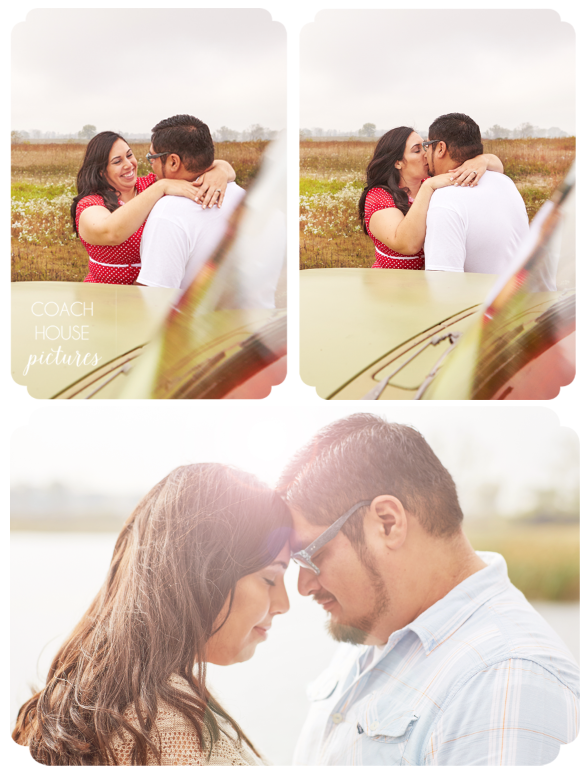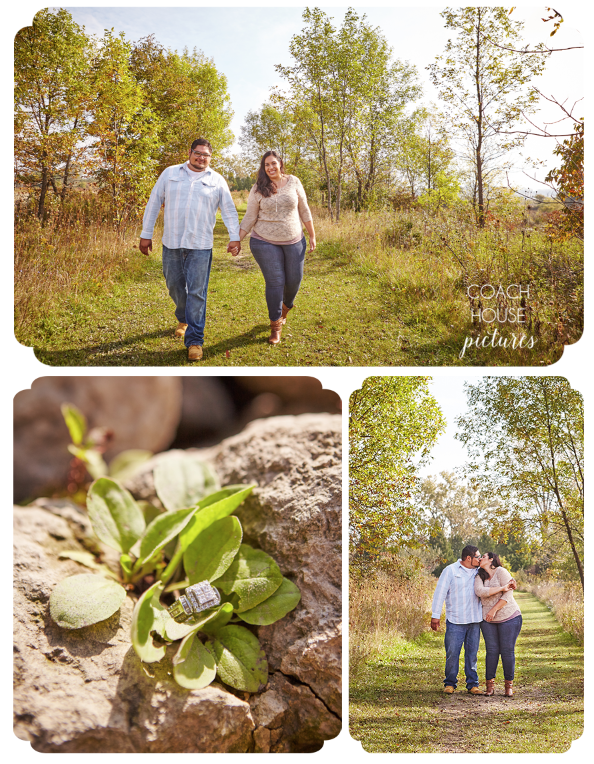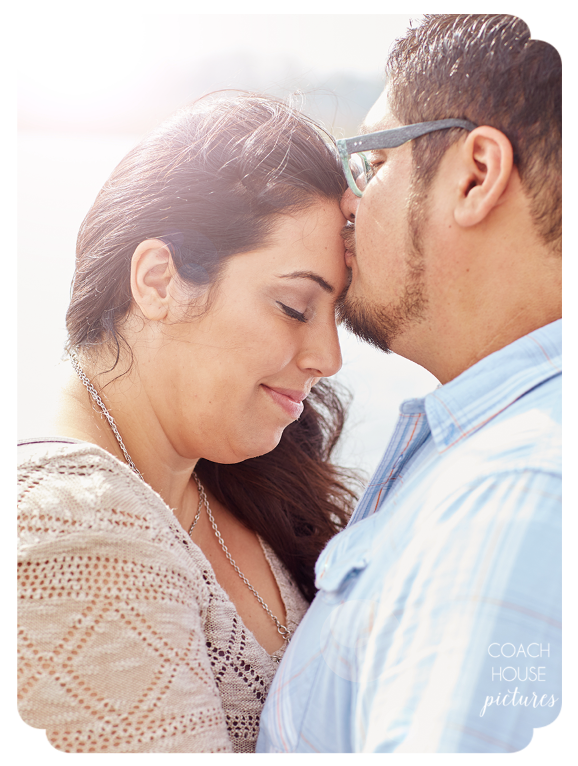 I had a blast photographing Eric and Natalia's urban Engagement session last week. We started at the beautiful Chicago Riverwalk and ended the evening at Olive Park where I got to know more about their love for Northwestern (that's where they first met), Harry Potter, and musicals. We are so excited to be working alongside
Naturally Yours Events
for there wedding next July at the 
Peggy Notebaert Nature Museum
in Chicago.