Archive for 'Couples'
Last week's
Olive Park
/
South Pond
Engagement photography session with Ashley and Sean was the sweetest. We had so much fun touring these beautiful landscapes together and getting to know one another against the Fall urban and natural backdrops.
Thats whats so great about photographing in this great city- so many perfect landscapes to compliment any couples style and sense of adventure. We can't wait to see which photos they use for their save the dates and are over the moon excited to capture and celebrate alongside them at their downtown wedding in September 2017!  Congrats and cheers to you both!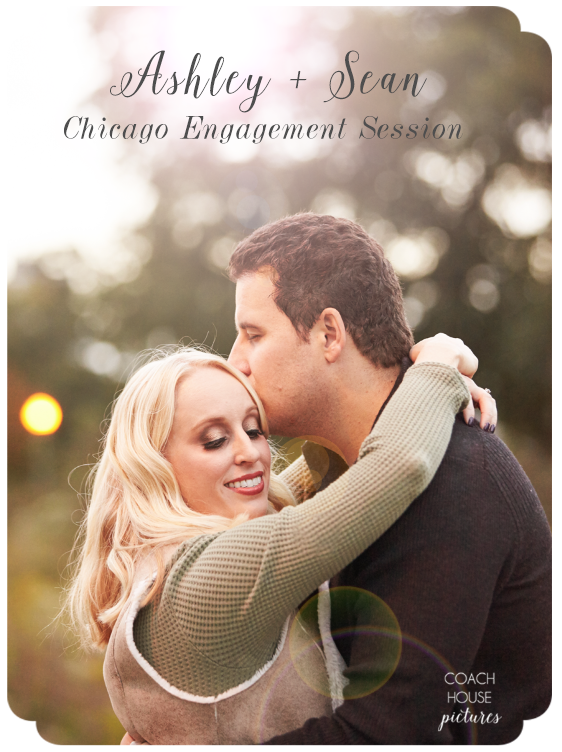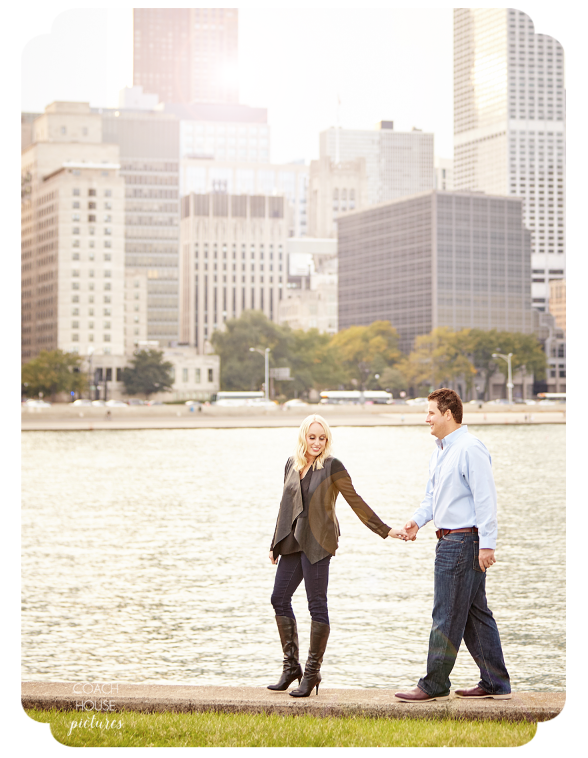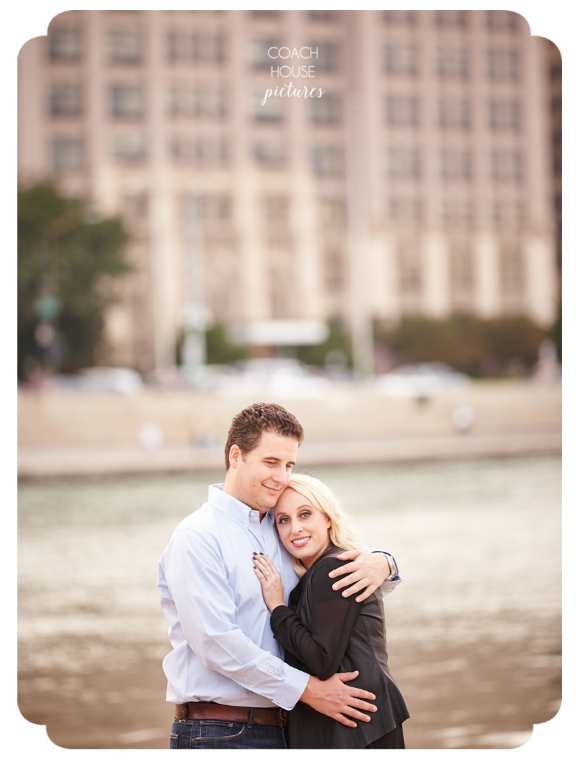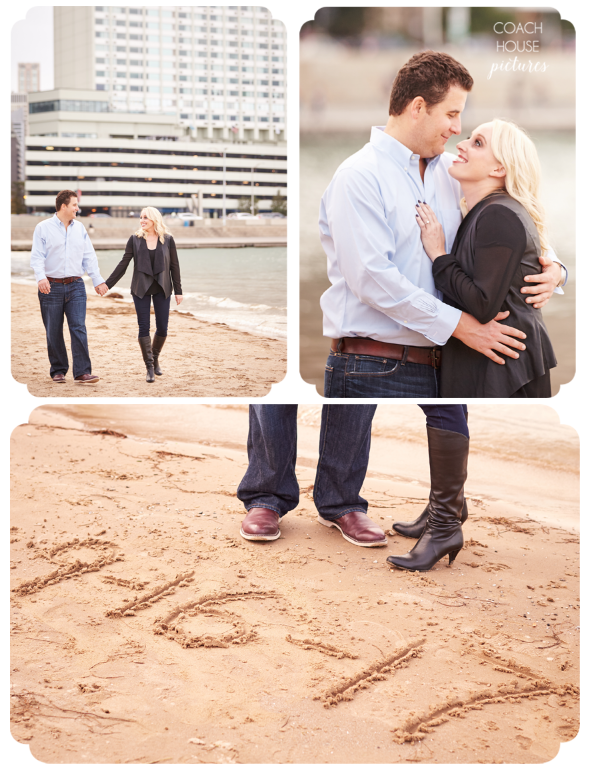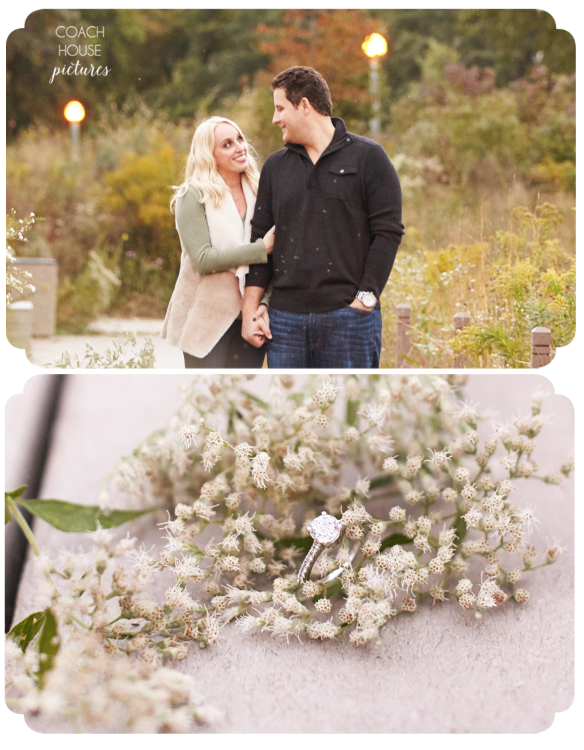 Seth got down on one knee this past weekend during sunset on the lakefront to ask his girlfriend Morgan to be his wife! It was the sweetest most perfect way to pop the question. Their evening started with an hour horse and carriage ride around the city and ended at the lakefront with roses, a ring, and lots of sweet cuddling. Congratulations Seth + Morgan!! All this planned by the awesome duo that is
The Heart Bandits
.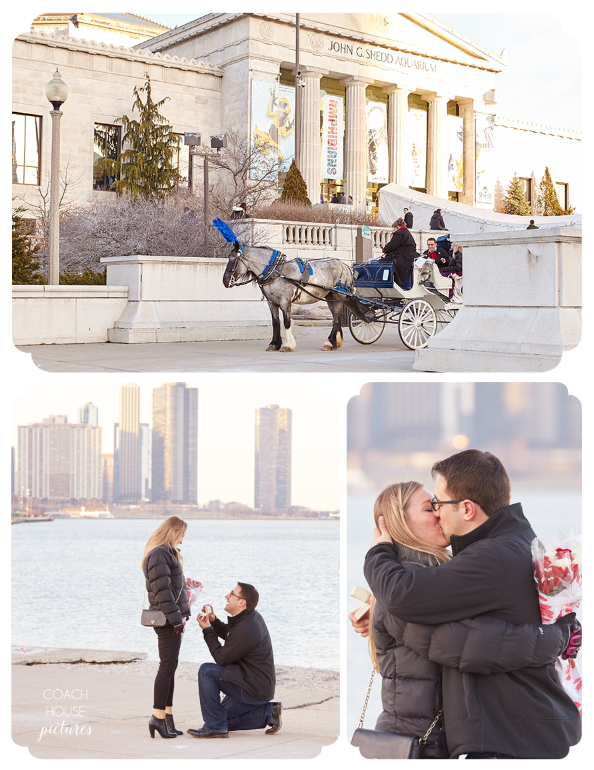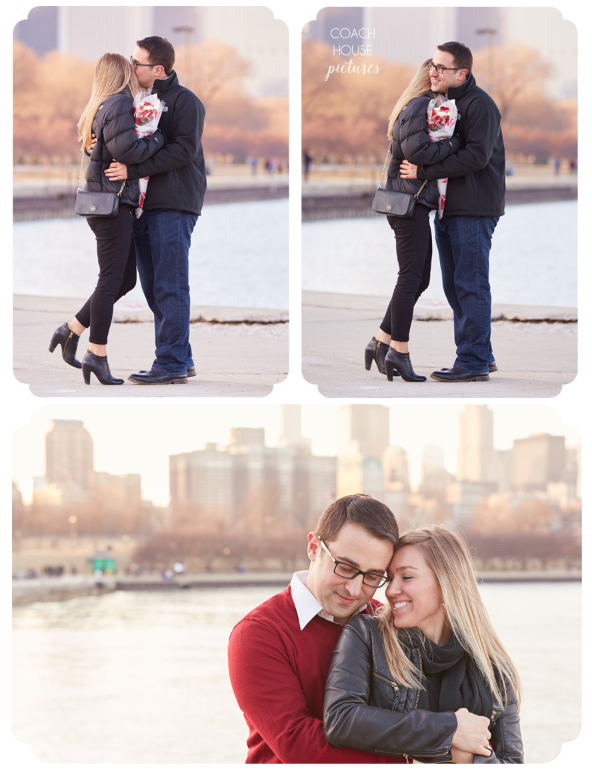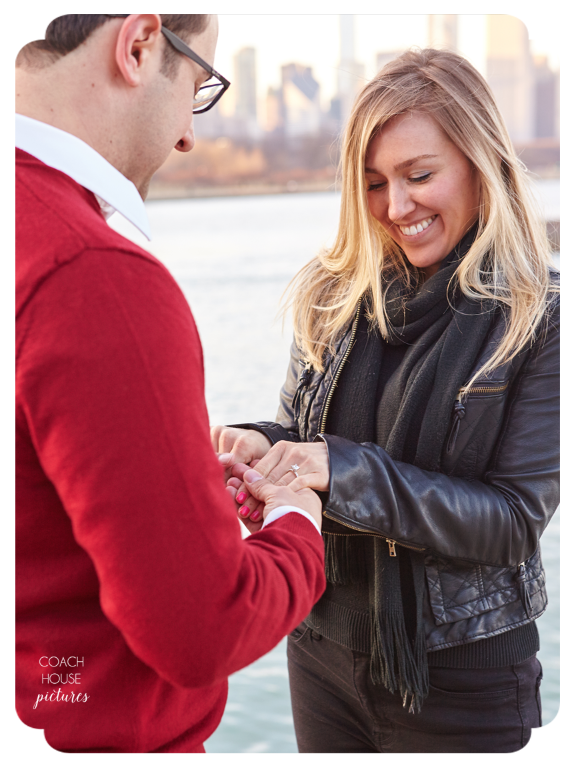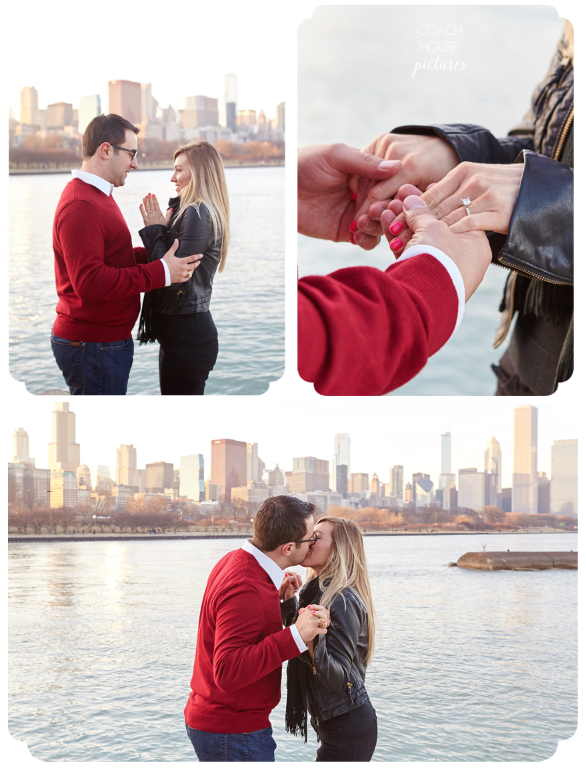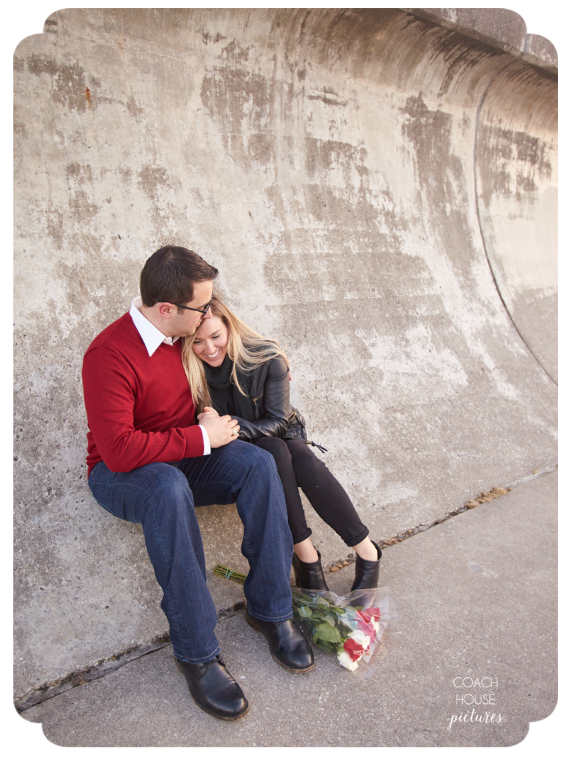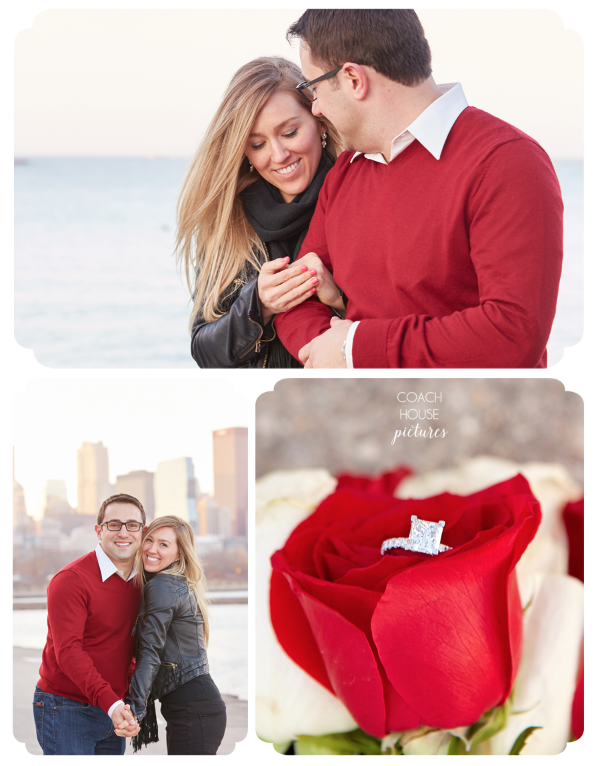 Love is all around today- can you feel it?  I like to think that love for each other should be celebrated on a daily basis.  It's the little things that add up like daily hugs and kisses in the morning with your loved one or cooking dinner together while sharing a bottle of wine. Or my favorite when Joe folds my laundry or makes the bed in the morning- haha- these little nuggets of daily love are what keeps love alive and a daily celebration of appreciation! May you celebrate with your love(s) today and for the rest of the year! xox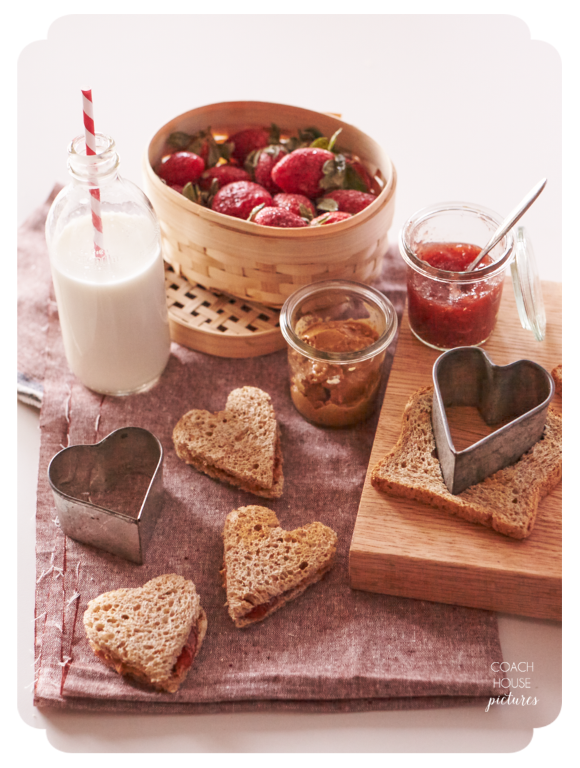 When Jamie reached out to us after seeing our feature on
Wedding Chicks
I knew that we had found our ideal client!  When we first met with Jamie to talk over initial wedding day details her energy and passion for her wedding day was what got us excited to work with her and her fiance Chris. That and the fact that they were having a ceremony overlooking Lake Michigan at
Illinois State Park Resort
was a huge bonus ( psst: we LOVE outdoor ceremonies!) A big part of the start of their relationship revolved around bike riding along the lake front so Jamie made sure that their
engagement session
AND wedding included her beloved beach cruiser in one way or another! It's always such a great feeling to walk into a venue and just know that all the work the couple has done has really paid off and that it looks like THEIR wedding!
From morning until evening Jamie and Chris' loved ones came together to celebrate the joining of two amazing people. We couldn't have asked for a more fun, creative, and friendlier couple to work with!  Its always a huge honor when a fellow photographer (Jamie is a talented children portrait photographer) invites us to photograph their love story. Here are a few kind words from Jamie:
" I am also a photographer and finding my perfect wedding photographer was tough because of my own artistic visions and high standards, then I found Liz & Joe, the answer to my photography wishes!!!  Liz & Joe were amazing at bringing both my visions and theirs to life in such a gorgeous way...and I am AMAZED at how they brought my fiancé (does not love getting his photo taken) out of his shell! They really loosened both of us up so that we were natural and could have SO MUCH FUN....and we feel so lucky that we can call Liz & Joe new friends, they're that great!! "
Thank you Jamie + Chris for inviting us to photograph such an amazing day!  We wish you a beautiful marriage and many more dirty dancing solos! Love you guys 🙂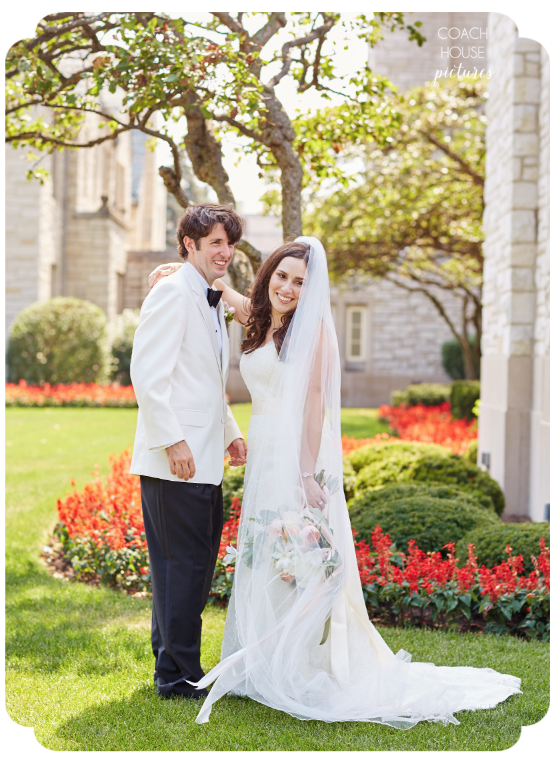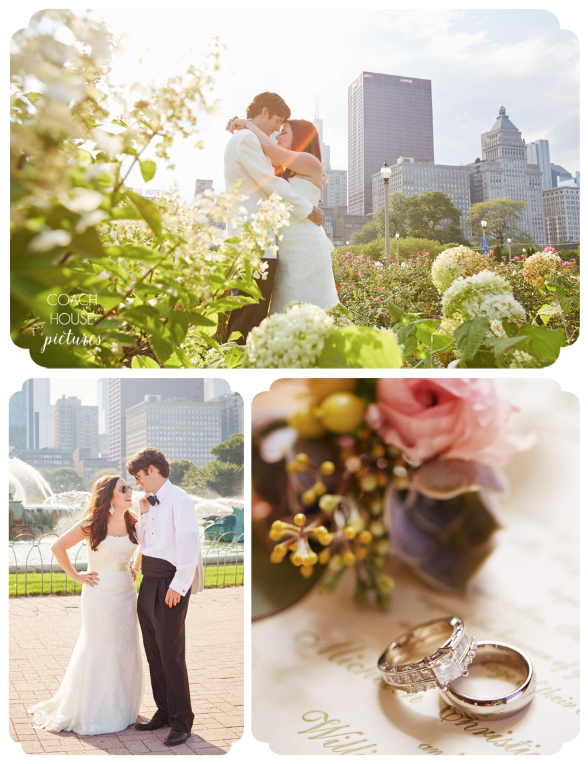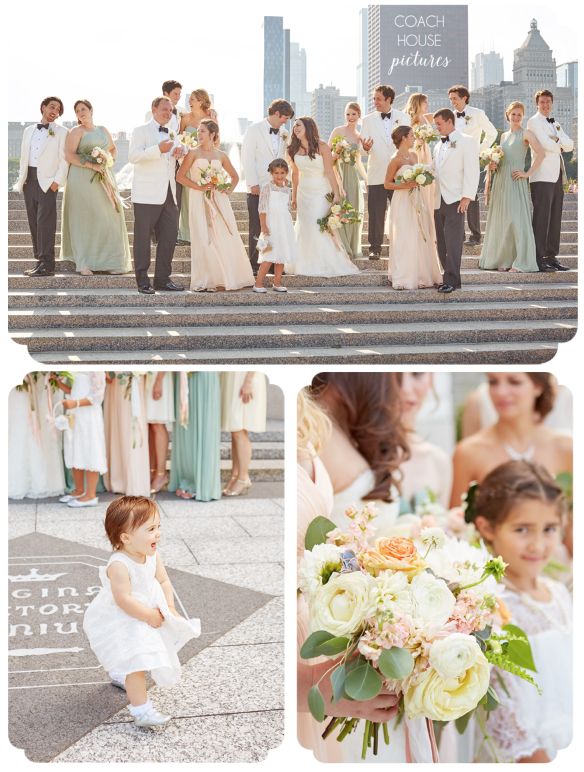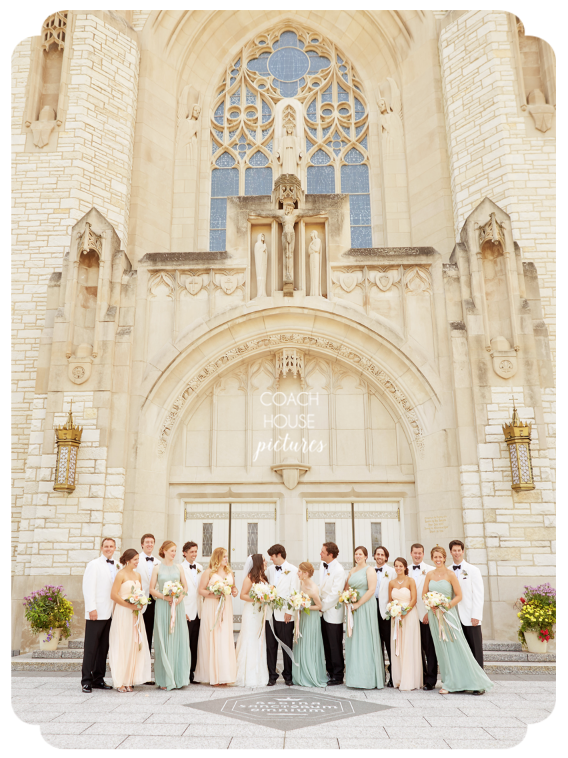 I can honestly say that we work with THE best couples. Thankful for this great wedding review from one of our amazing 2015 couples Michelin & Will. They were married at beautiful 
http://www.qasbasilica.org/
where Michelin's mother and father also held their own wedding ceremony at as well. Their elegant reception was held at the
Intercontinental Hotel in Chicago
. Such a special day for this couple that we were so honored to be a part of. Here is more from the bride:
 "Planning our wedding from a far was a bit of a challenge. We could not have a face to face meeting or see everything in person. Liz & Joe were the absolute best at working through that challenge. When we first decided to consider them as our photographers Liz was great about emailing us materials. When we were pretty sure they were what we wanted they set up a Skype date so we talk through our expectations in detail. A few months before our wedding they set up a meeting with us on a weekend when we were in town to discuss last minute logistics. They also put up with viewing our engagement pictures that we had done in Philadelphia (where we live) so I could show them what I believe are our best angles."
"On our wedding day they were amazing. It was a long, HOT day and their energy kept us going. We were really ready to get into the air conditioni
ng at some points throughout
the day but they encouraged
us to get a few more photos, which I am VERY grateful for because they turned out amazing. They captured every moment I wanted. Whenever I wanted to snap a photo with a group of friends they were right there. The photos are unbelievab
ly beautiful,
my husband and I, as well as our family and friends look like our best selves. Liz & Joe had their work cut out for them capturing difficult subjects: small children, our beloved dog, and our big families, but it all turned out great. We are a relaxed couple - we do not take ourselves seriously and I really think all our wedding photos capture who we are and what the day was to us. I could not be more thrilled. They are the BEST!"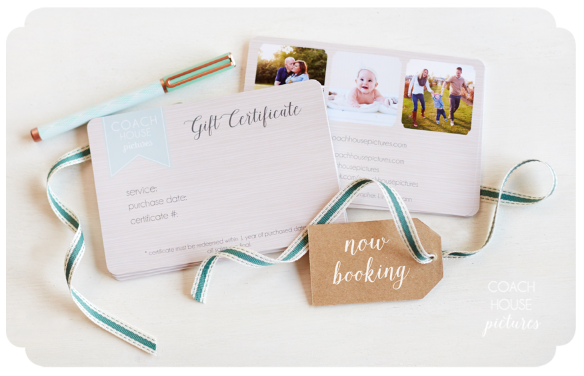 Looking to gift someone special a family or kids photo session this Spring or Summer? Wanna surprise your wife with an Anniversary OR Maternity session? Or traveling to the Midwest and want to capture an afternoon on the lakefront? Personalized gift certificates for any occasion are now available! Message me to start planning your next photo session. Email: info@coachhousepictures.com
When Kari told me they wished to visit a few special places in the city that meant a lot to her and her fiance Gino- I knew we were in for a very special Engagement session together. Starting at the
Lincoln Park Conservatory 
where Gino proposed to Kari in front of a small fountain. I couldn't get over her dress and the perfect pop of florals against all the tropical plants.
We then went to a private roof top nearby where Gino used to live and where the first memories of their relationship blossomed. Can you believe those breathtaking views of
Lincoln Park
and the
Chicago
skyline?!  I instantly fell in love too!
To end the night we took a stroll through the South Pond boardwalk and toasted with Kari's second love
Starbucks
.  Add one of the most perfect Fall sunsets to the mix which made for such an intimate and romantic Engagement session.
We can't wait to celebrate with them next year for their July wedding!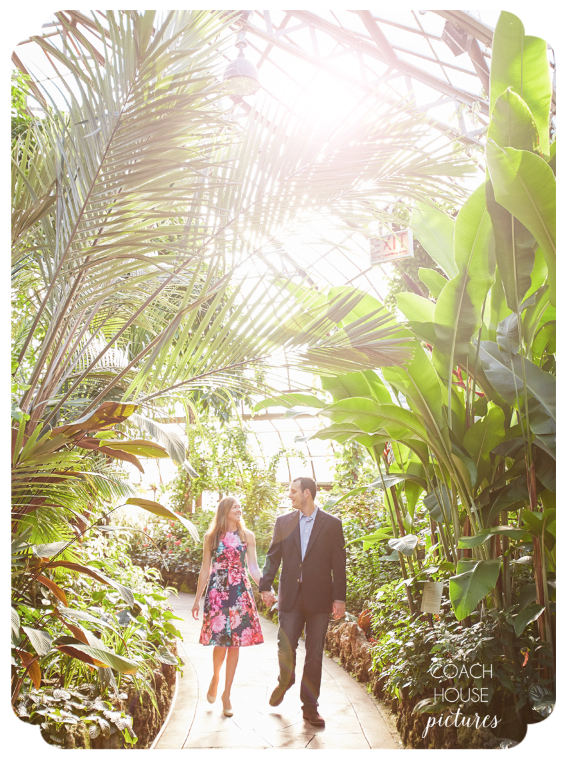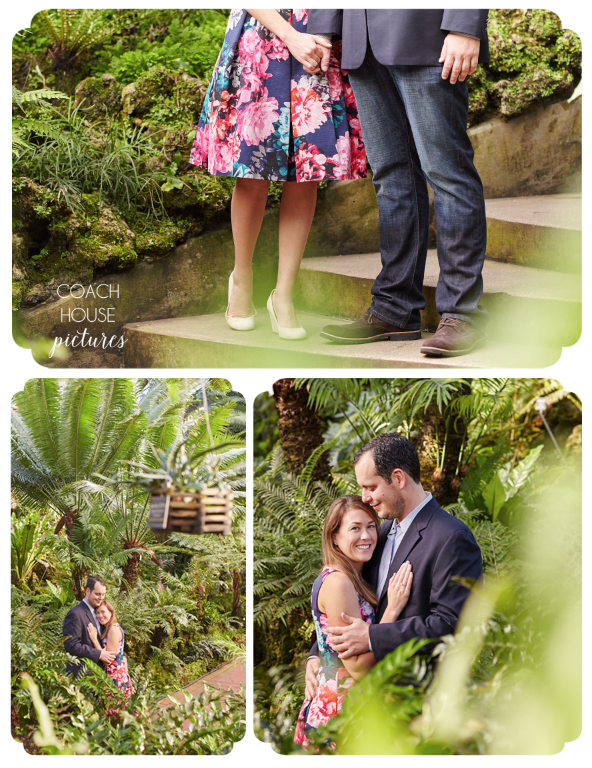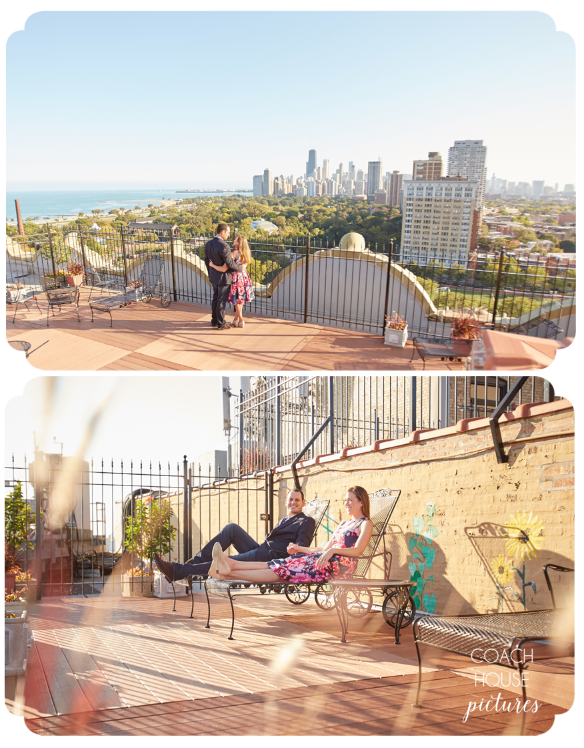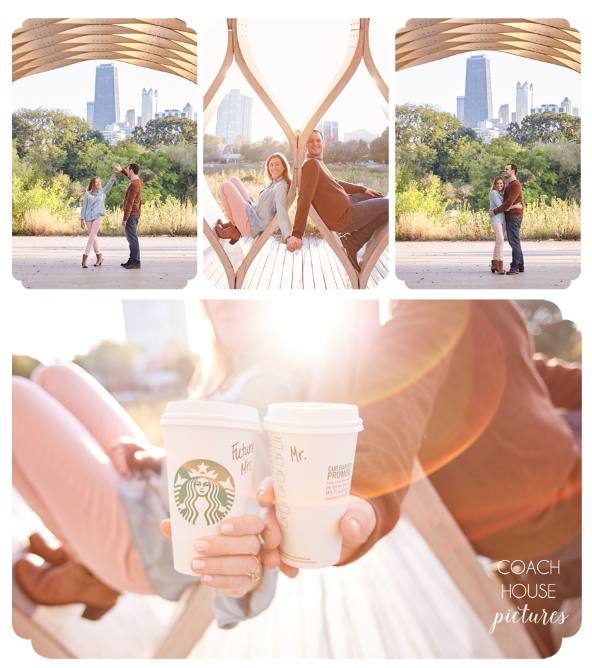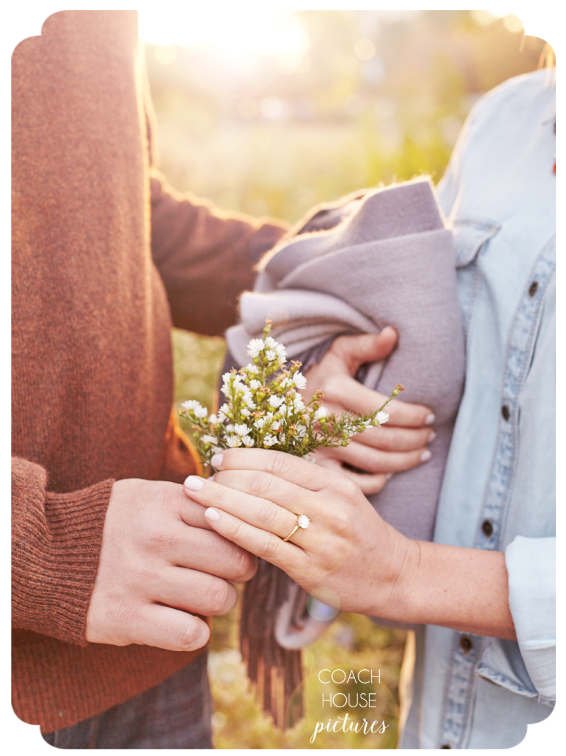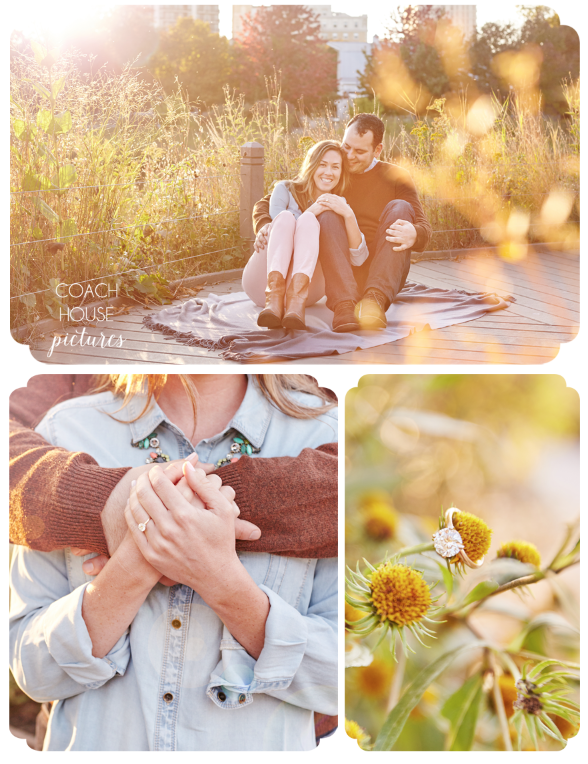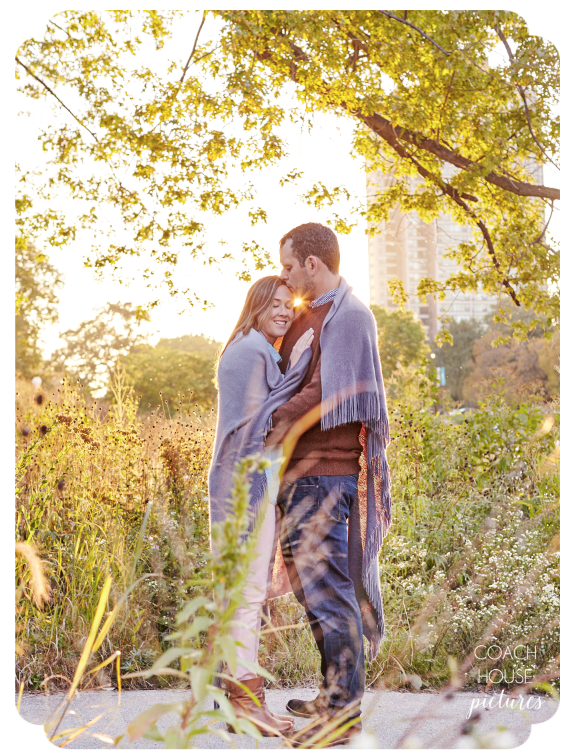 When we first met with Amanda last year she excitedly told us that her fiance Luis was working hard to fully restore a vintage 1956 Dodge pickup in time for their wedding weekend!  After long hours of working in his shop at
Auto Interiors and Design
  Luis made it happen and we were able to incorporate this beauty into their Wisconsin Engagement session (the day before their actual wedding day!) in the cozy town of Burlington, WI.
What started out as a fairly foggy morning ended with clear sun filled skies.  I always love when couples like Luis and Amanda openly and authentically bring so much love and energy to their engagement session. There closeness and affection towards each other was so sweet to capture. The town of Burlington was definitely smiling down on these newly weds last month!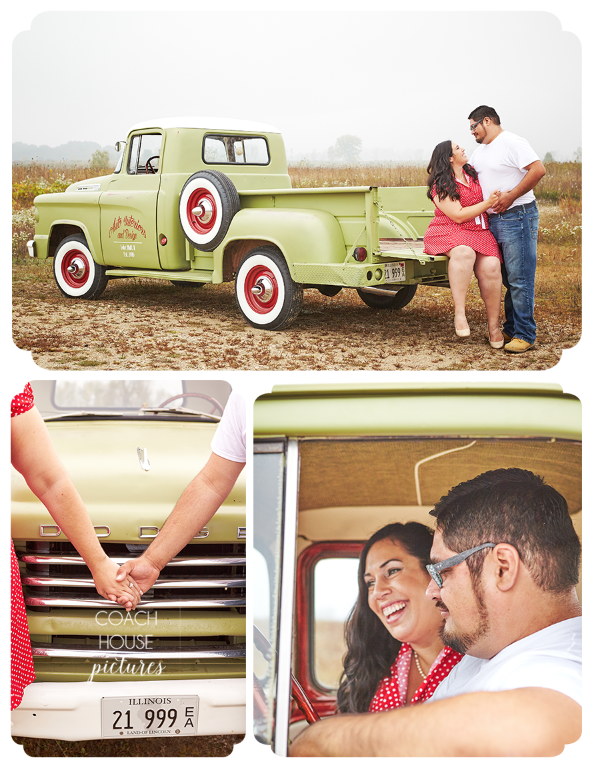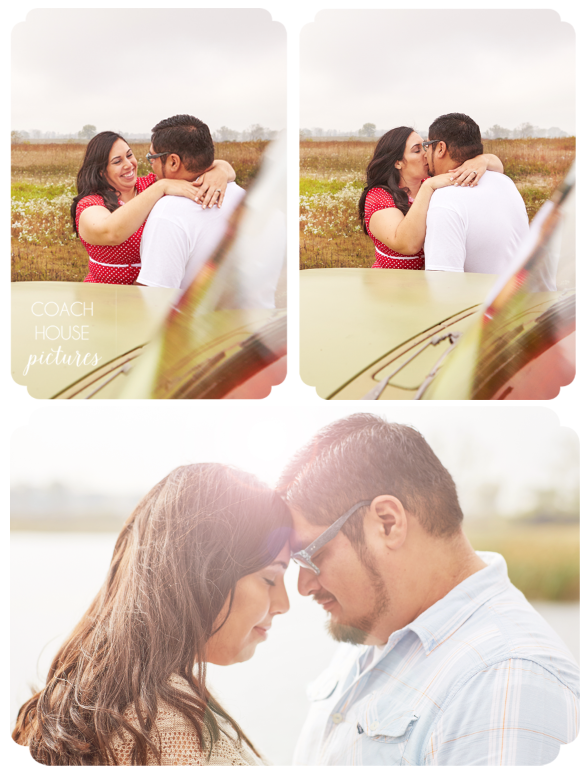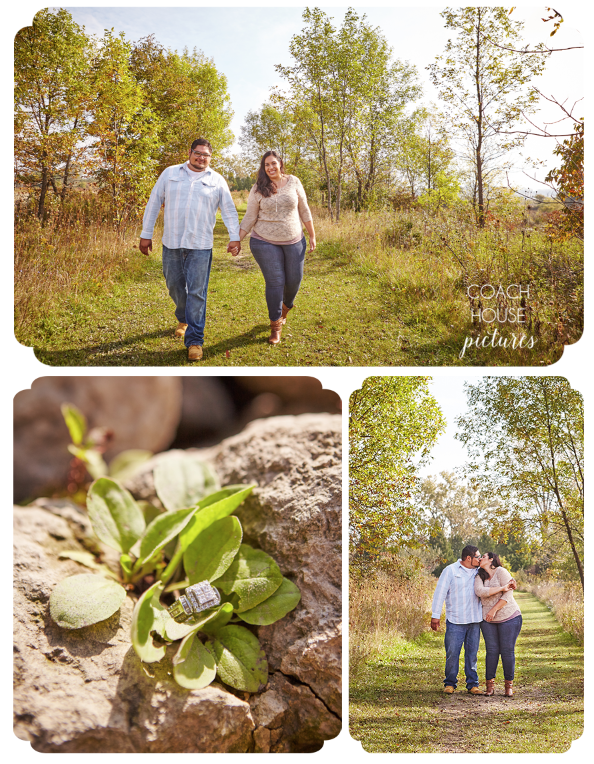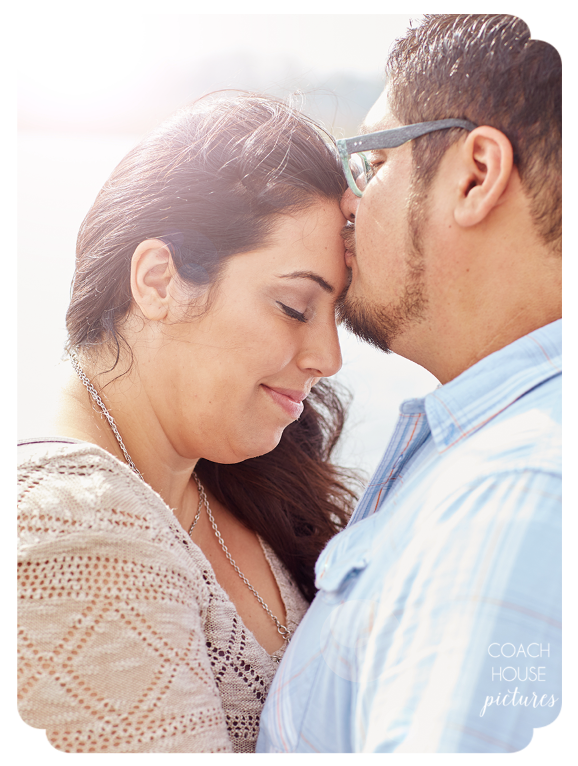 I had a blast photographing Eric and Natalia's urban Engagement session last week. We started at the beautiful Chicago Riverwalk and ended the evening at Olive Park where I got to know more about their love for Northwestern (that's where they first met), Harry Potter, and musicals. We are so excited to be working alongside
Naturally Yours Events
for there wedding next July at the 
Peggy Notebaert Nature Museum
in Chicago.