Archive for 'Couples'
The best way to jump start a wedding weekend? Capture love in action by photographing a wedding proposal with the greatest cityscape as your background.  Planned by the best Proposal Event Planners (aka) The Heart Bandits- Along with the talented  Run for Cover the University of Chicago's A Cappella group sang the couples song "Sweet Disposition" while CJ got down on bended knee to propose to his love  Elizabeth in front of Buckingham Fountain. Elizabeth's surprised reaction was priceless and made the whole moment so amazing to capture! Congrats to you both CJ +Elizabeth- this is just the beginning!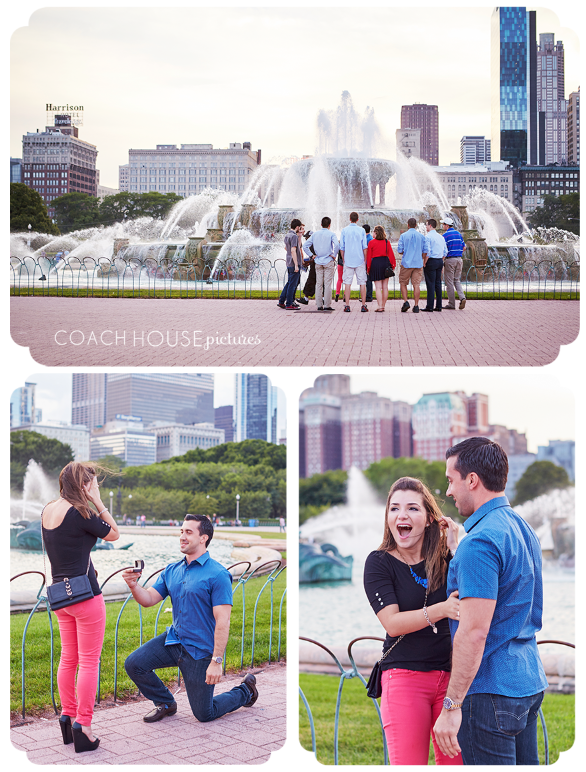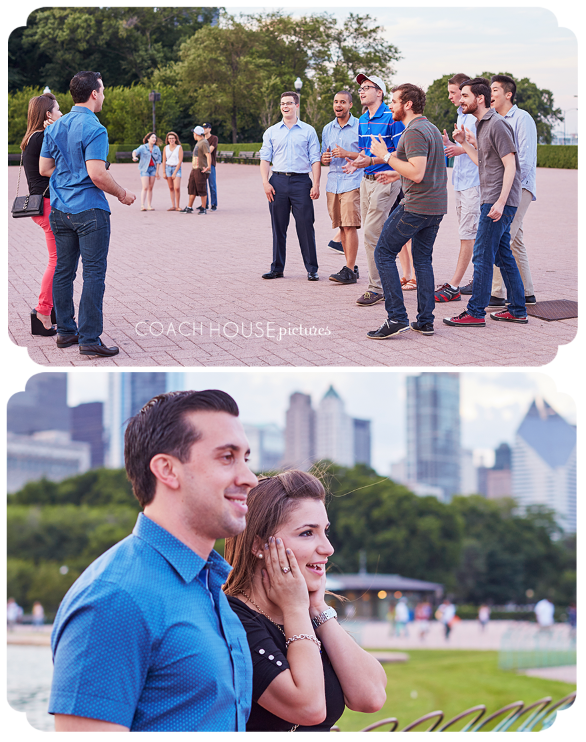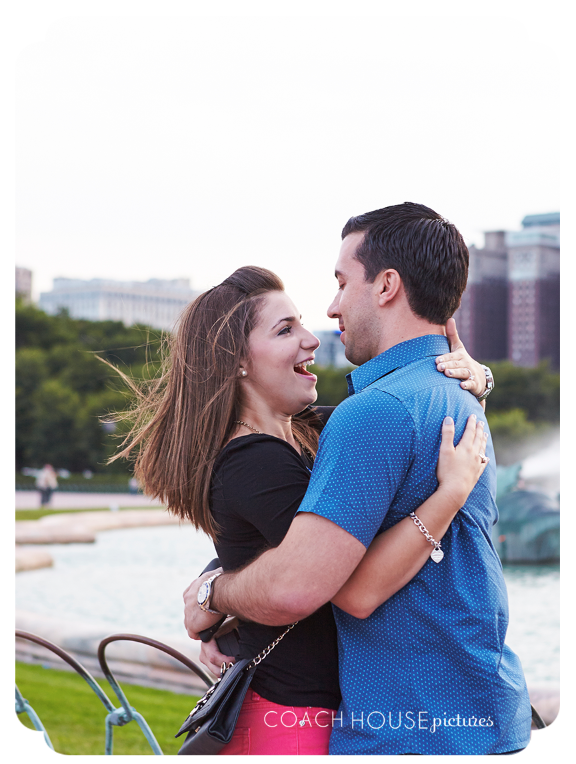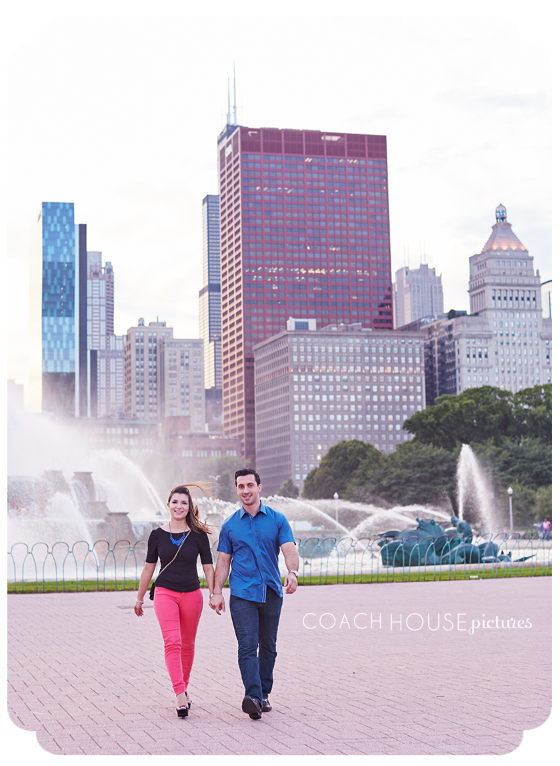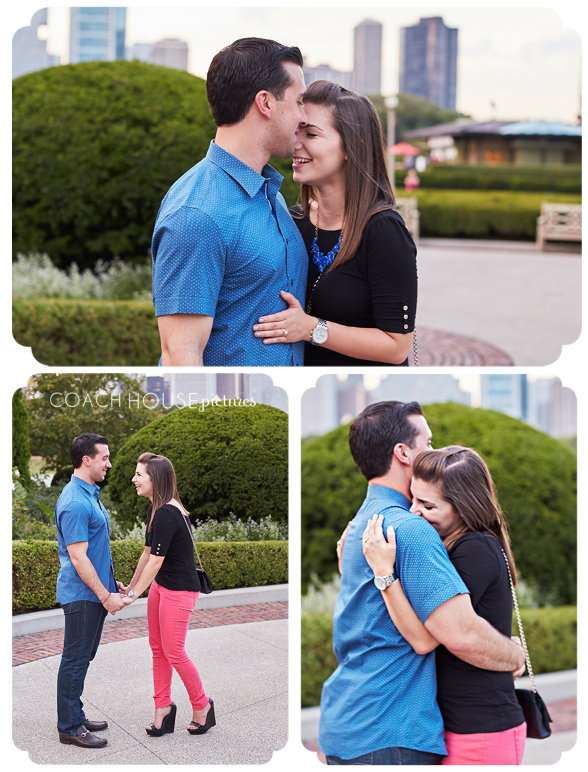 Wedding Planning Proposal by: The Heart Bandits
 A Cappella Group: Run for Cover
After months of staring at this pile of beautiful looking (and smelling) Walnut planks- the day has finally come to announce the newest addition to the studio!  Joe and I scoured Pintrest for inspiration before he made any cuts and we finally came to a consensus on this final design. We both LOVE mid century modern design so we were inspired to create something that had sleek and somewhat angular lines on the legs.  If you are in the market for a DIY table I would highly recommend checking out
Owl Lumber
in Lombard or Des Plaines for a great selection in lumber. The guys there were super helpful and answered all of our assemble questions. We also utilized our local
Crafty Beaver
store for some hand tools and other miscellaneous items.
Joe was the real mastermind behind this whole project from start to finish.  I was his assistant (and safety police) while running the 8 ft planks through the table saw. Since we don't have a basement we lived with sawdust in the air for about a week straight. But all the cleaning afterwards was well worth the finished piece. Our table now serves as a place to meet with clients and we are excited to be hosting my family next weekend for lunch too! We so look forward to creating many more happy memories around our newest addition.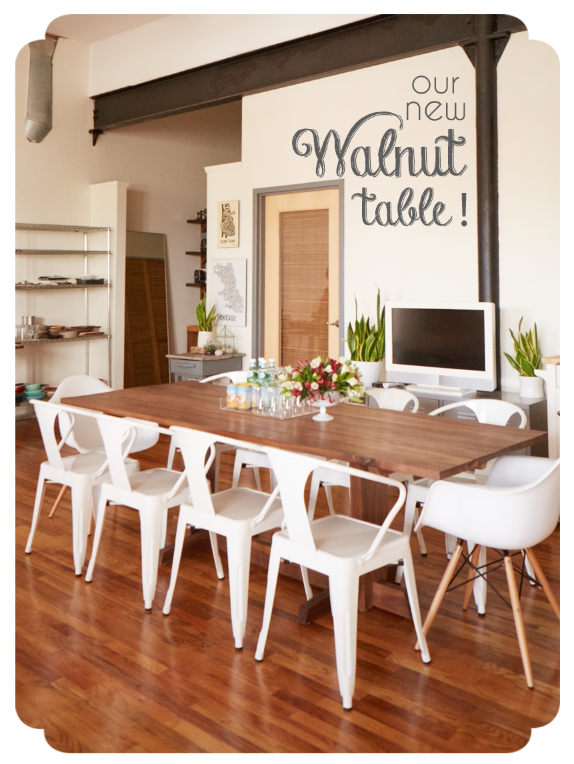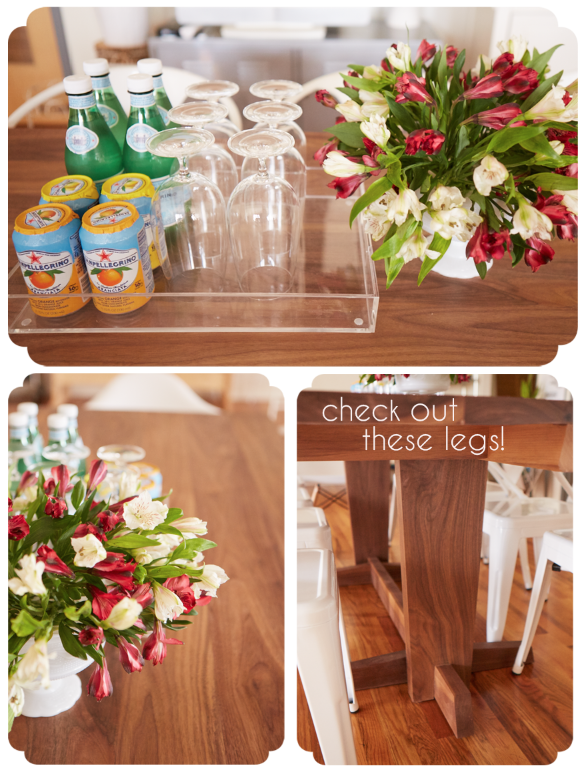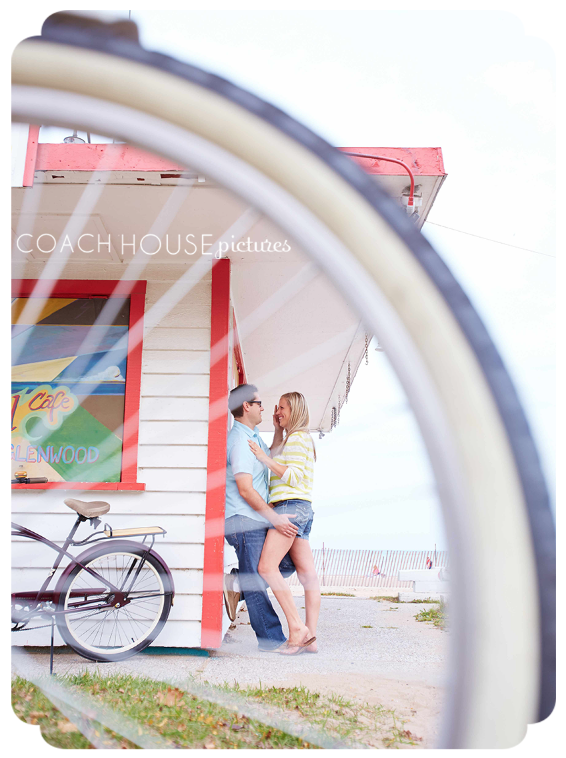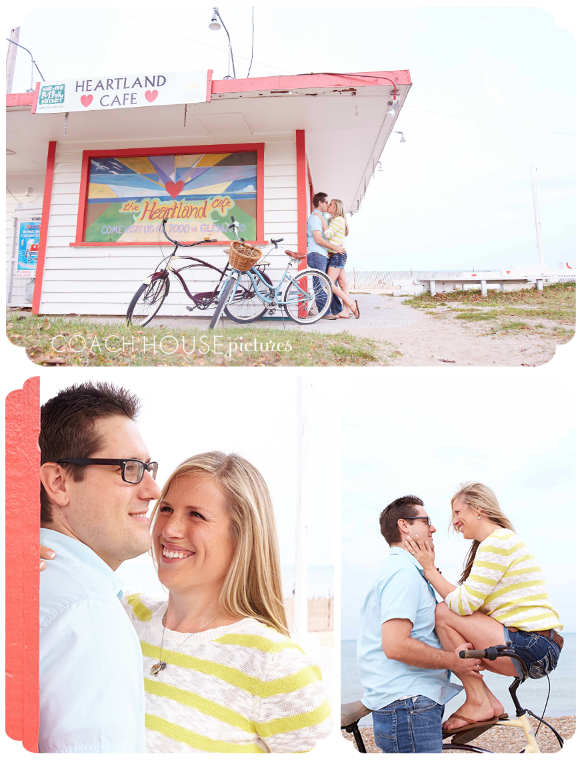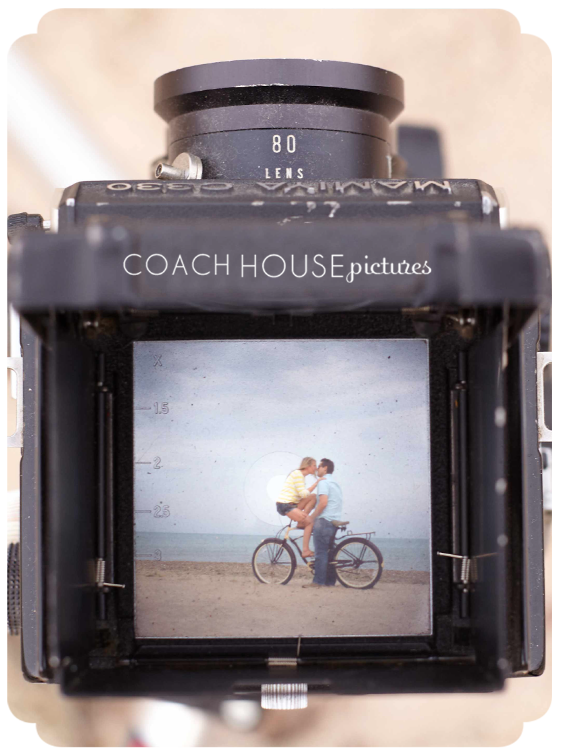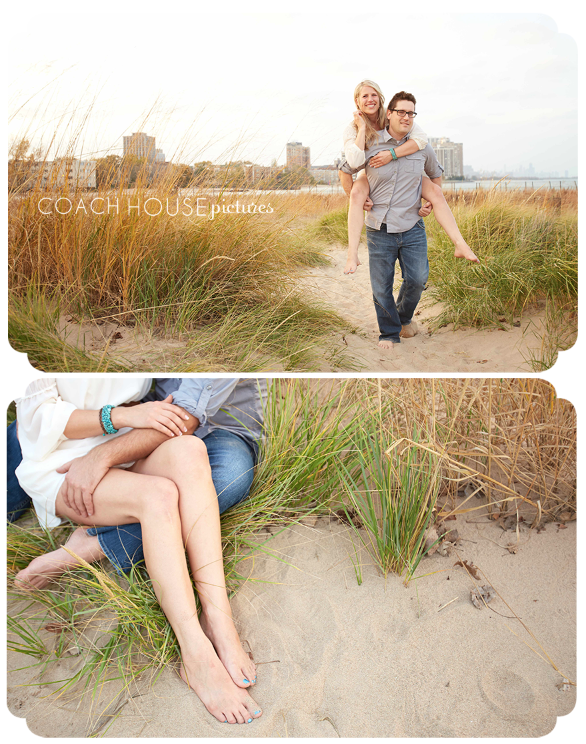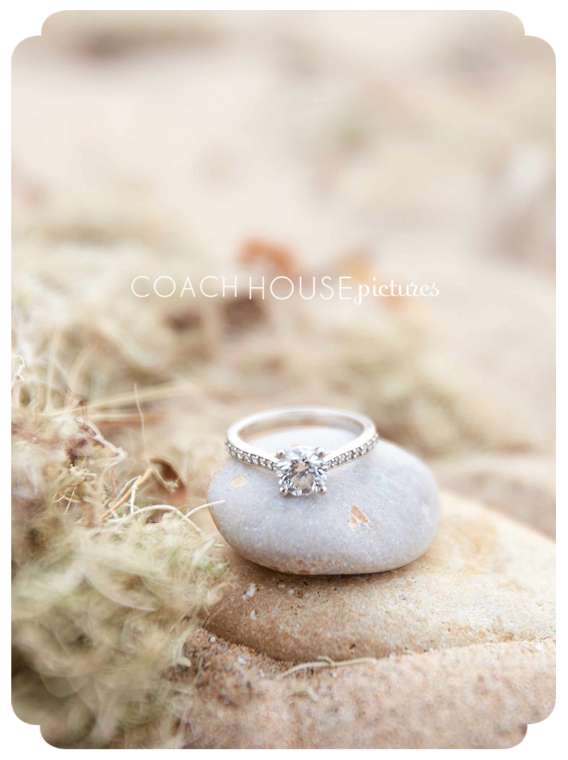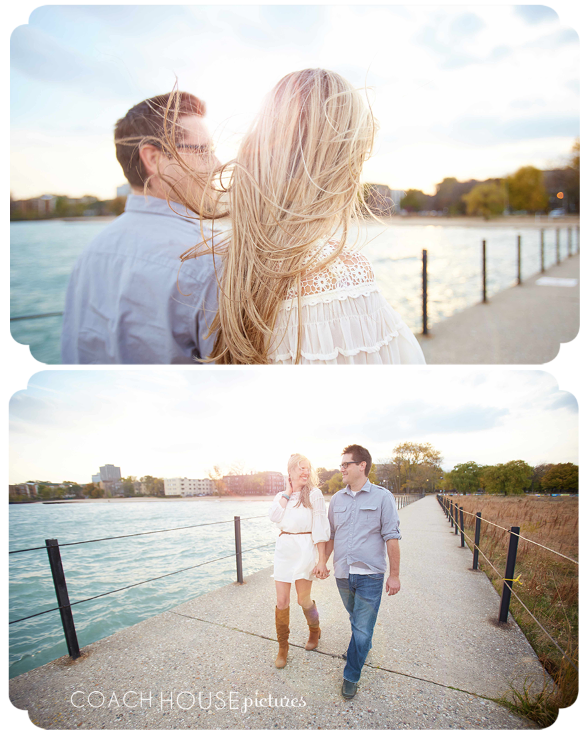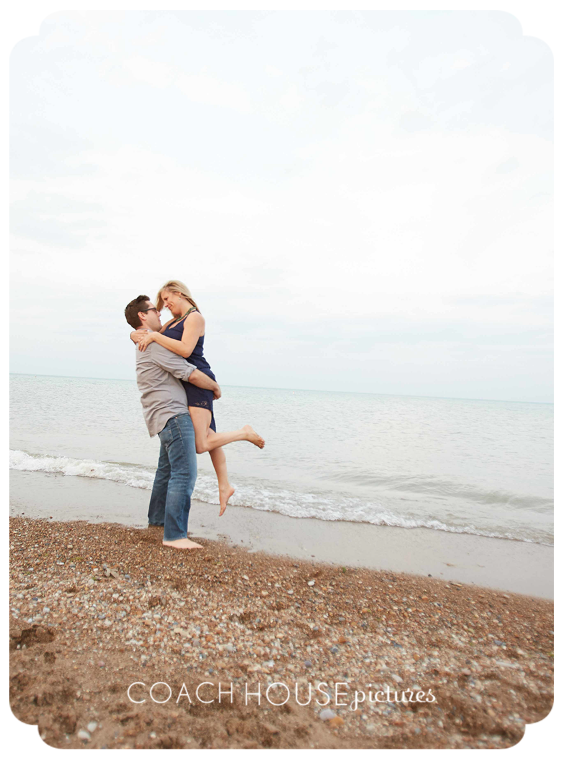 When we first met up with Jamie to talk about what she was envisioning her Engagement session to be like, little did we know that she already had her favorite spot on the lakefront picked out. Loyola Park is a special place that Jamie and Chris visit regularly either by taking long walks or by riding their beach cruisers. Needless to say that our engagement session was one of our favorites to photograph for sure! It's so special to spend time in an area that means so much to a couple. We cannot wait to photograph Chris and Jamie's beach wedding this summer too!!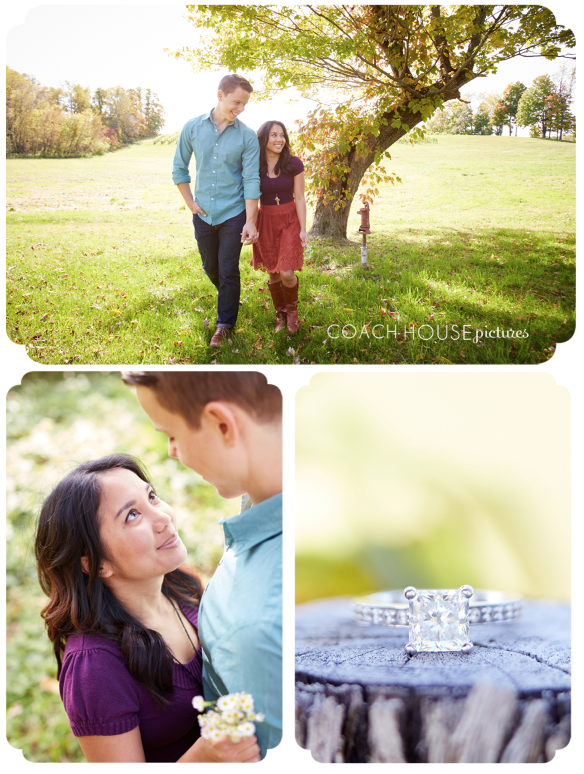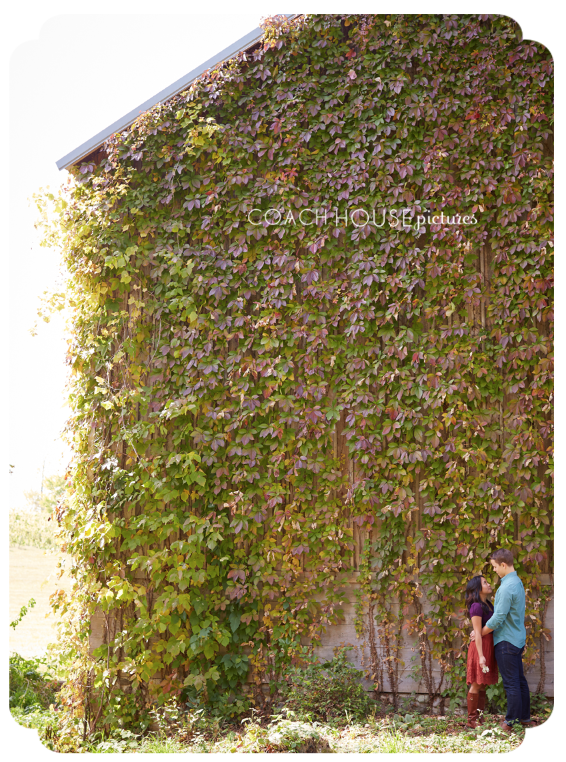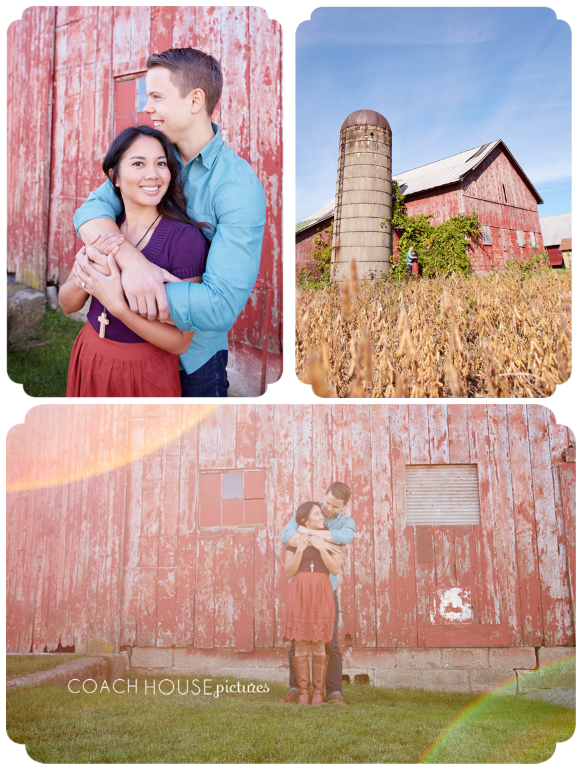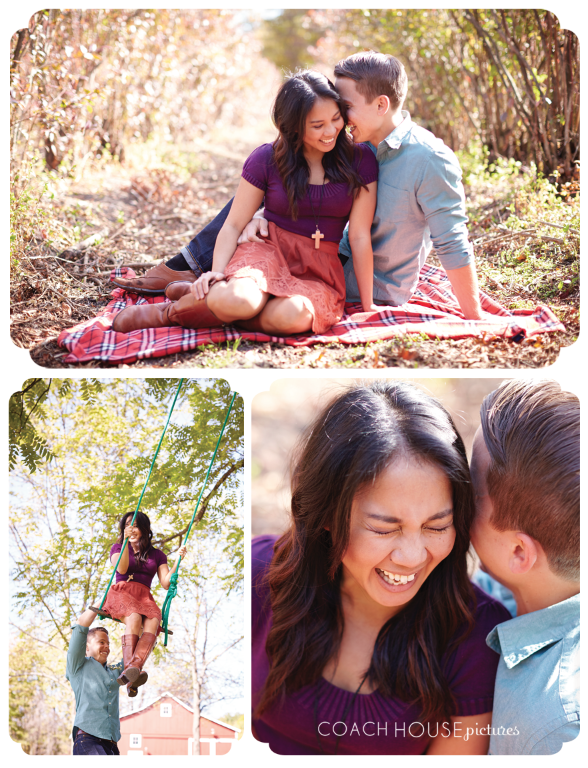 A few weeks ago, Joe and I jumped at the chance to adventure around the quaint Michigan town of Sawyer, with an amazingly sweet couple Chris and Criss! Chris's childhood summers were spent in Sawyer at his families cottage.  We met with them their  first for coffee and chatted about how we would spend our day traveling around the town together stopping on the side of the road whenever something caught our eyes. And boy,  this little town did not disappoint, with its choices of beautiful rustic barns (check out the one covered in leaves!), open fields, and surrounding wineries. We had a blast hanging out with Chris and Criss while chasing the Michigan morning light. And what better way to end our engagement session than by savoring the local beers at
The Round Barn Winery
. We can't wait to capture your wedding story next year!!
One of the most rewarding parts about being a photographer is the chance to experience tender new family moments like these. Greg and Katie welcomed the sweetest baby girl into their hearts and home and life will never be the same. Spending time with them at the
Mellody Farm Nature Preserve
in Lake Forest I experienced first hand what awesomely nurturing parents they both are. It was a joy filled afternoon spent alongside the a rustic landscape. Congratulations to you both!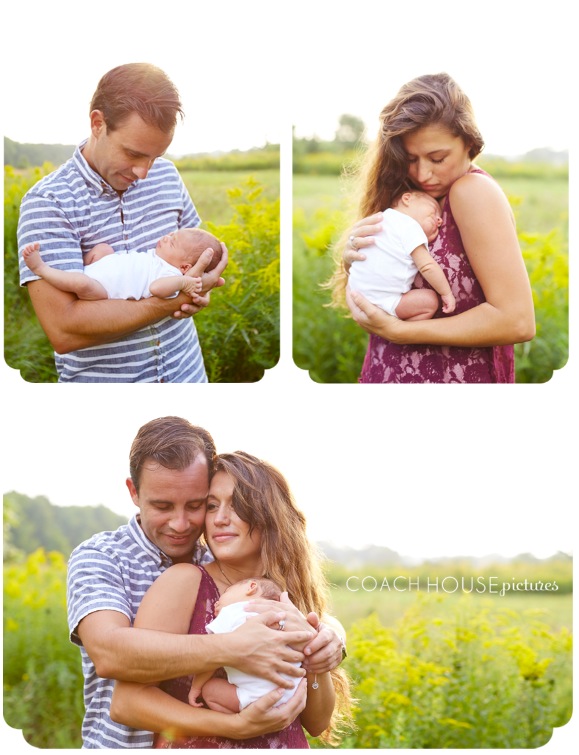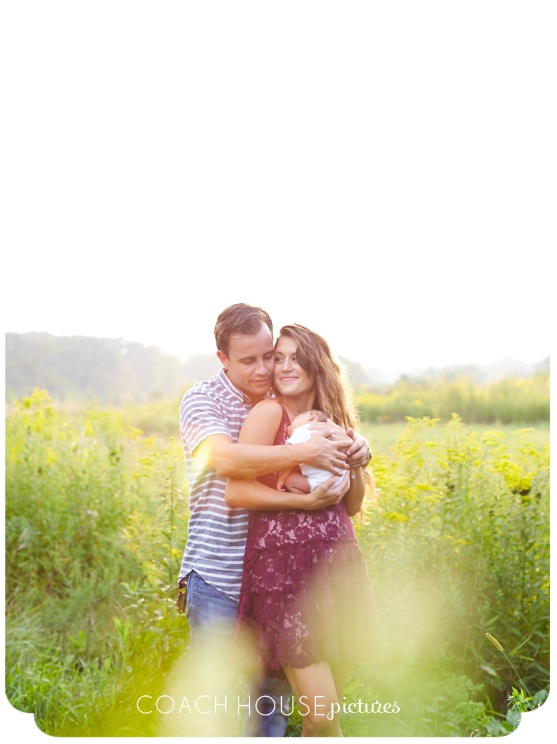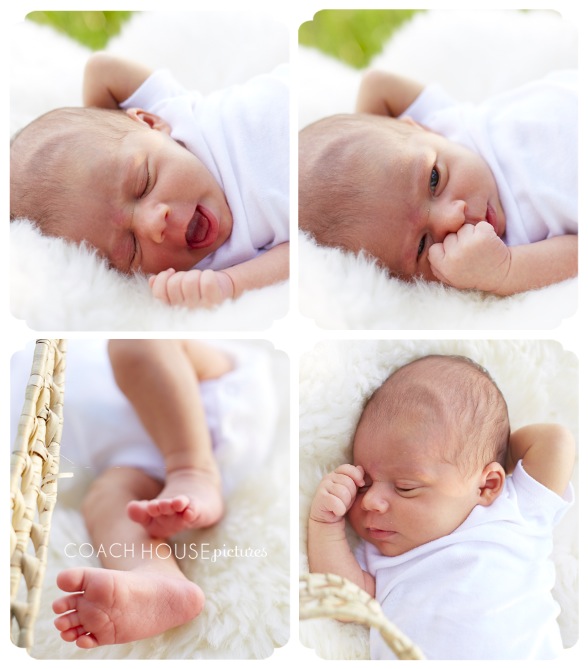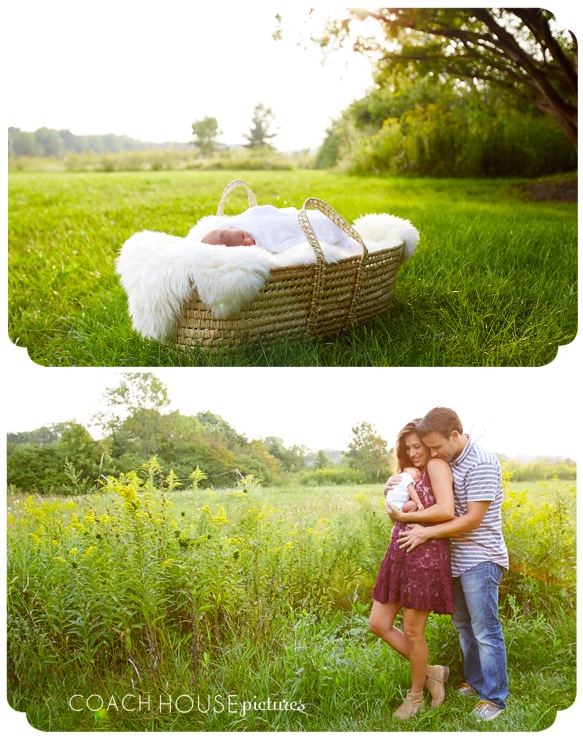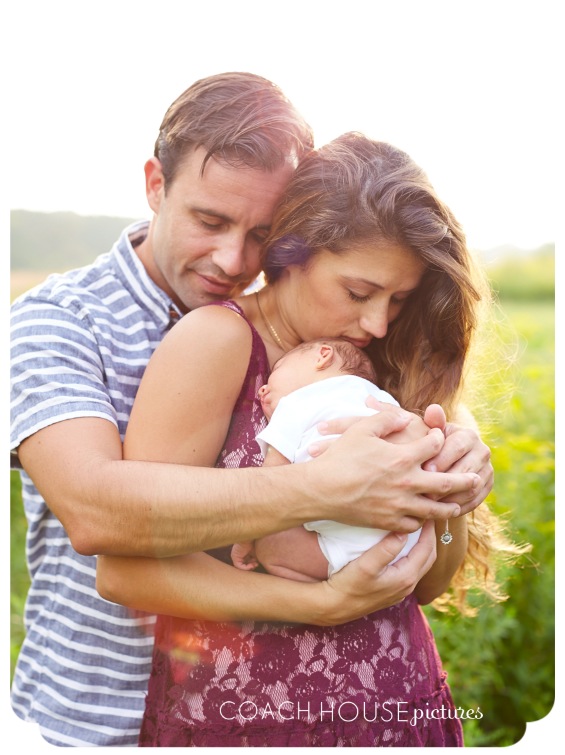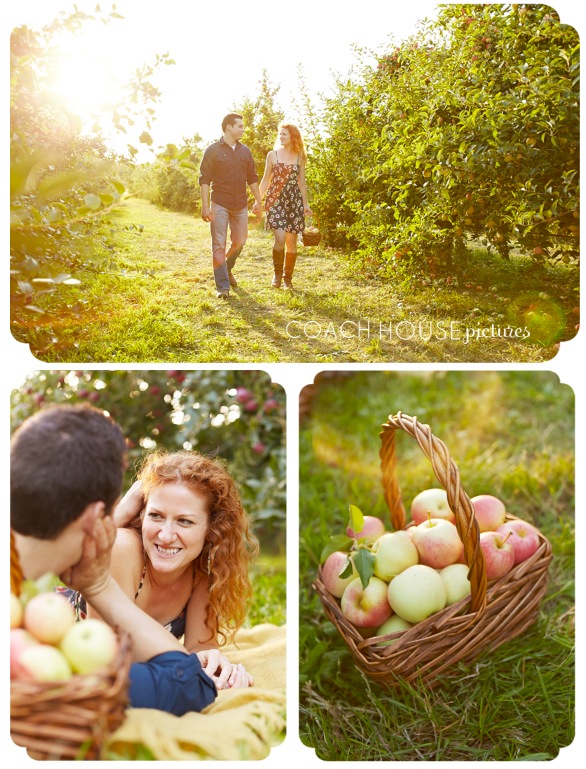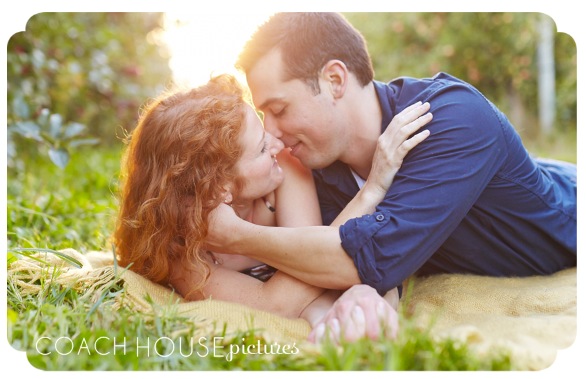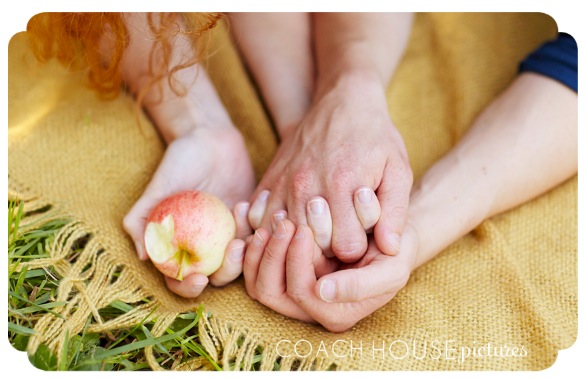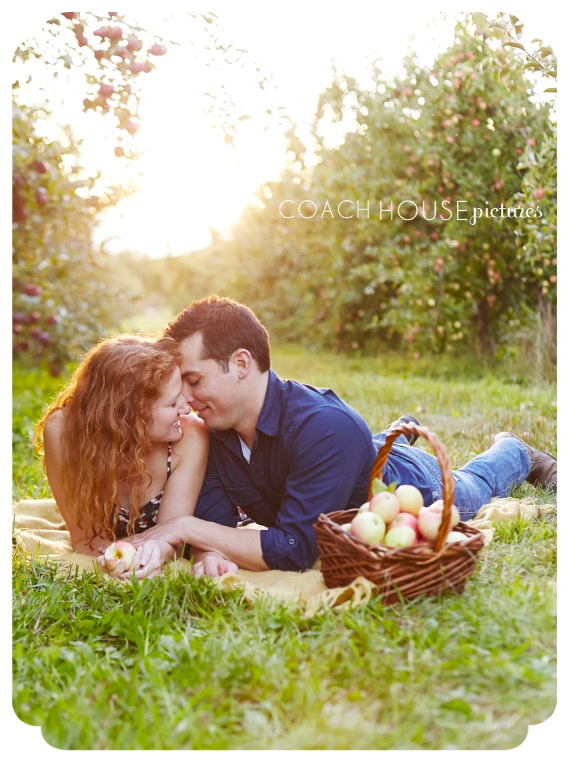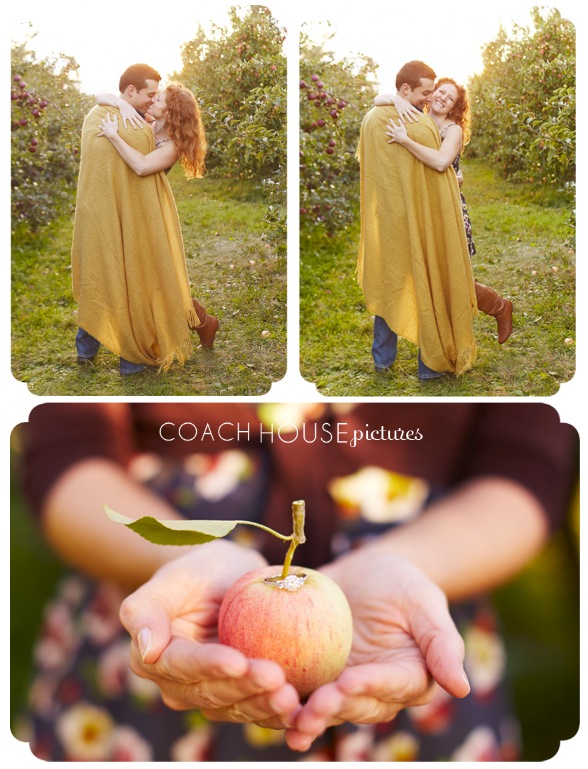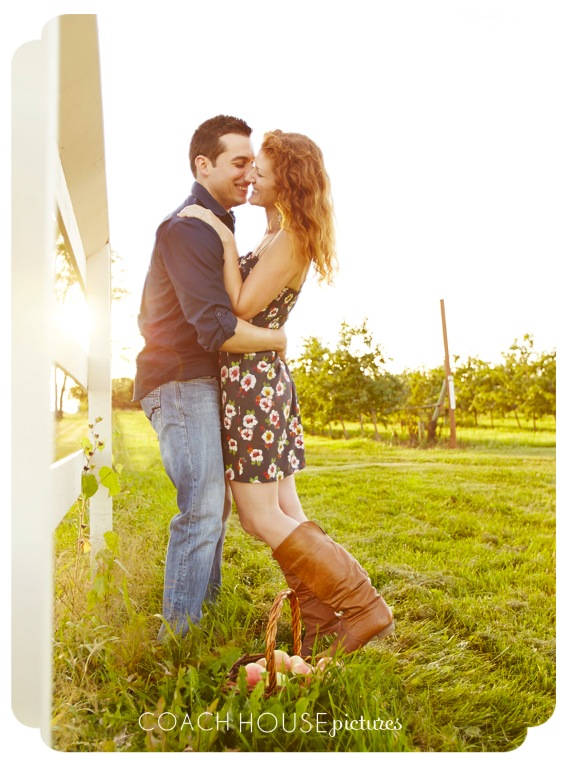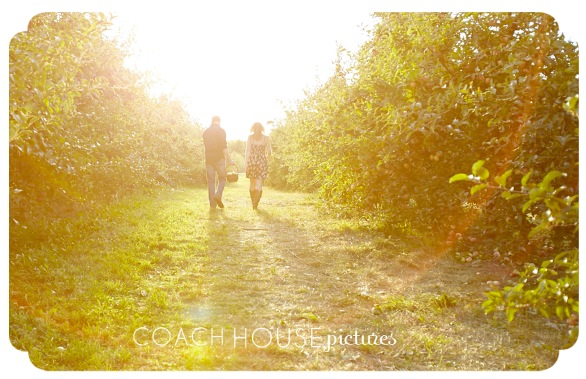 What could really be any better than knowing that your friend has found the love of her life? The only thing that almost tops such great news is when my friend asked me to follow her into an apple orchard and help capture that love!  We arrived at Royal Oak Farm Orchard just as the sun was starting to set and most of the patrons were starting to head out. It felt like we had the entire orchard to ourselves, which was amazing! I am so over the moon happy for Danny and Alise and cannot wait to be attending their  barn wedding soon!! Cheers to the happy couple!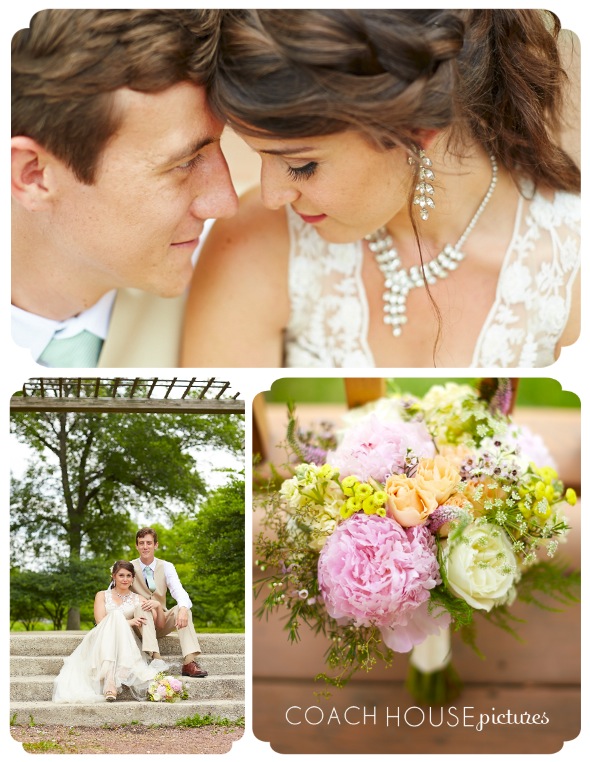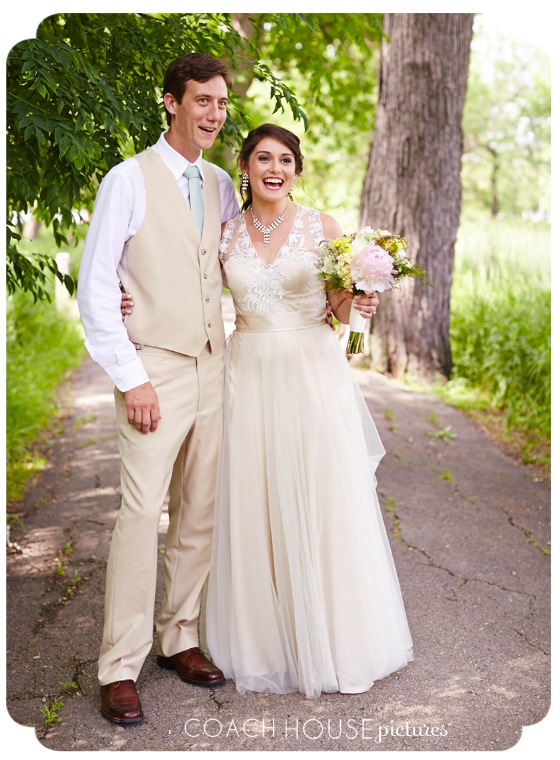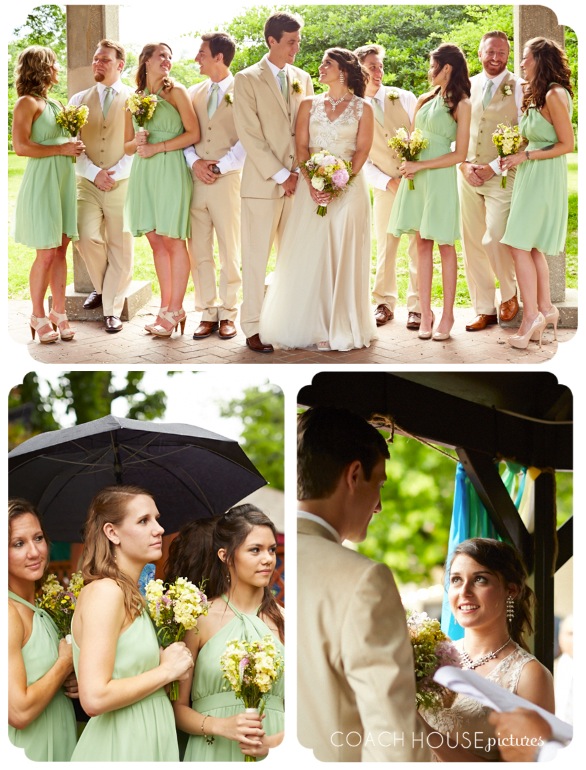 Andy and Malerie
are married!  Here is a quick peek into their gorgeous beer garden wedding. We LOVED following them and their (awesomely cool) family and friends all day to capture the best moments!  Guys, we can't wait to show you the rest!!
In case you missed it last week, our handmade vintage
Blumen Garden
wedding was featured on
Style Me Pretty
, yayyy!!! And almost a week before our 1 year wedding anniversary to boot!  We couldn't have asked for a more special way to commemorate our best day ever. Check it our
here
to get the full scoop along with all the
diy
goodies that we created to express our amazing day.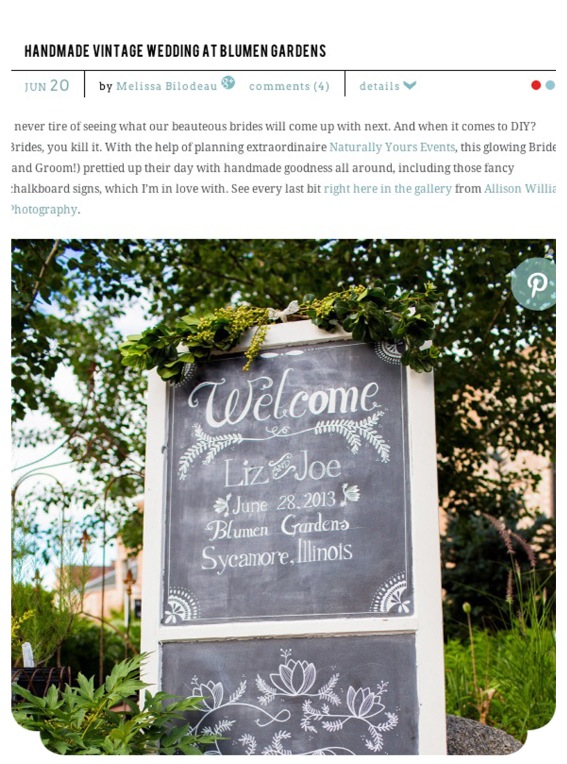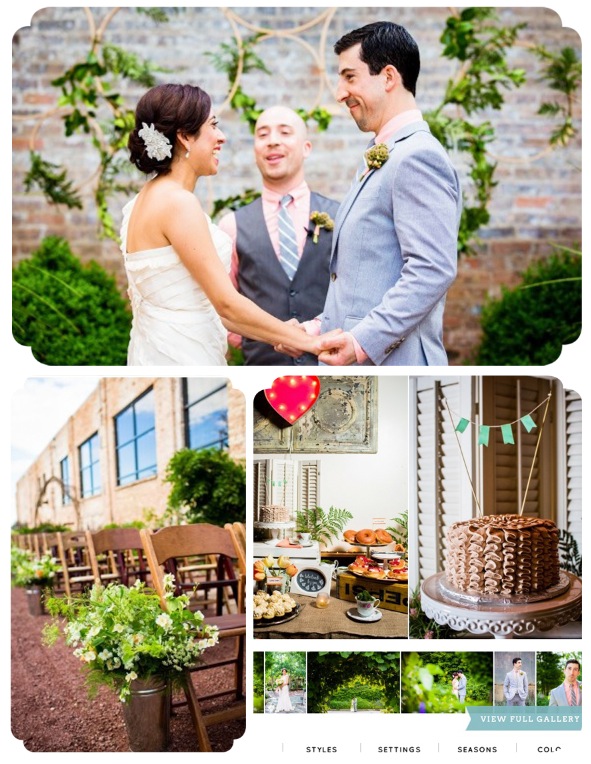 Nothing can really compare to being in the presence of a proposal. It's such a heartfelt and beautiful moment to experience. So when
The Heart Bandits
 asked me to photograph a proposal at the
Lurie Gardens
 in Millennium Park, of course I had to say yay! Waiting patiently for Josef and Rebecca to stroll through the park was the hardest part for me. My excitement took over as I saw them coming round the sidewalk bend. The Heart Bandits had set up photos of the couple on a park bench along with rose petals, champange, and a cozy throw. Rebecca was beyond surprised when Josef went down on one knee and of course she said YES! I'm so excited for this couples next big adventure..wedding planning and wish them a lifetime of laughter and happiness!