Archive for DIY Branding
For the LOVE of my great city and all the lovely couples I get to capture under its trees and city sidewalks- I decided to create this mini session location guide of my most favorite places to shoot Engagement Sessions around the Chicago area. This will be a continual project as I always have more awesome locations to add to this guide. But I thought it will serve as a handy little reference to send to my couples looking for Engagement Session location ideas. And no doubt that the hardest part will be choosing which beautiful part of this amazing city to visit! Click here to view more locations-thanks for taking a look 🙂 What are your favorite hidden gems to shoot in or around Chicago?!
Save
We were so thrilled to be a part of this years Wedtoberfest event for the second year in a row.  Wedtoberfest is an alternative wedding show that includes all the fun of a beer festival within a casual and stress free wedding planning environment. Joining forces with many talented Chicago wedding vendors  at the amazing Architectual Artifacts venue in Ravenswood.  Joe and I love the kinds of couples we meet at this show simply because they are our ideal clients and we get so excited to chat with them and hear all about their unique and exciting wedding day plans.  And no doubt that Joe loves to do some beer tasting in between meeting newly engaged couples too.
The vibe of this show is unlike no other tradition bridal show in that it has a very laid back feel and we love that we only get a round table to display our photography products and portfolio. It makes for an easy setup and tear down which at the end of the night is really nice. But what we really get excited to show potential clients are all the custom print products that we love to help envision their wedding day come to life with either wood canvases, mounted prints, mini accordian books, wood box with prints and of course everyones favorite our Heirloom Wedding Albums. Thanks to everyone who signed up for our mailing list and remember we are offering a special promotion to all our Wedtoberfest couples we met. That offer is good until Oct 28th. Can't wait for next years show!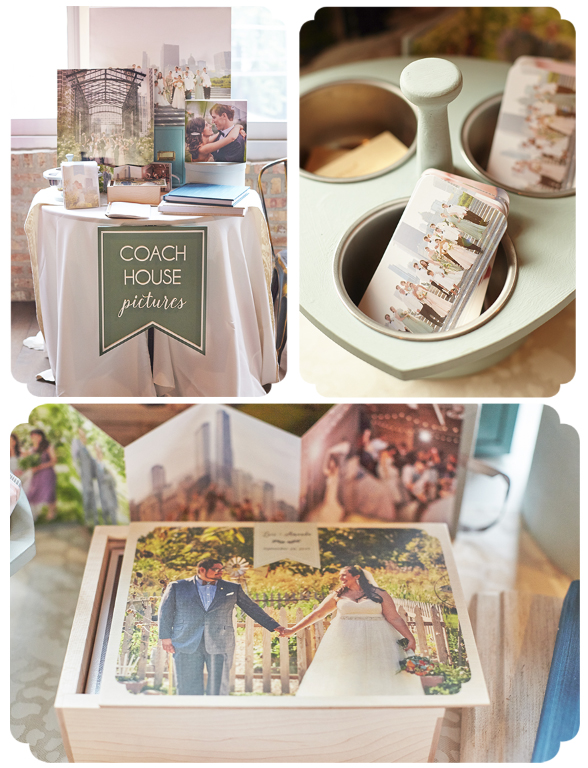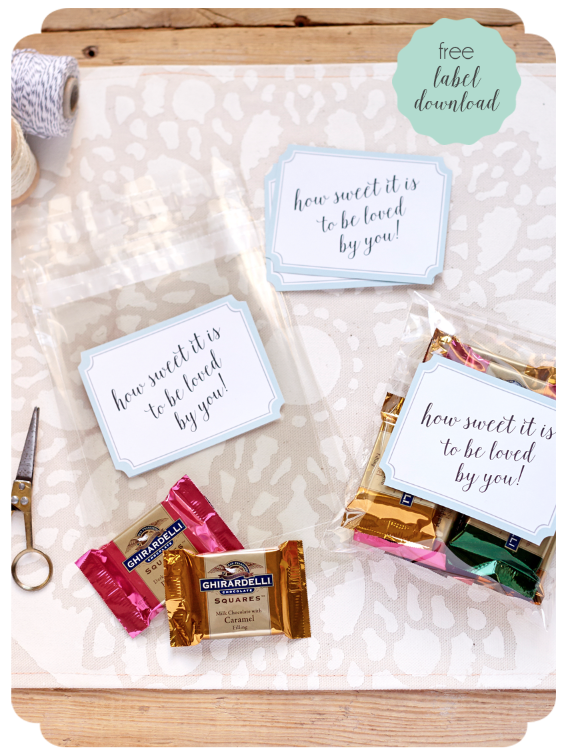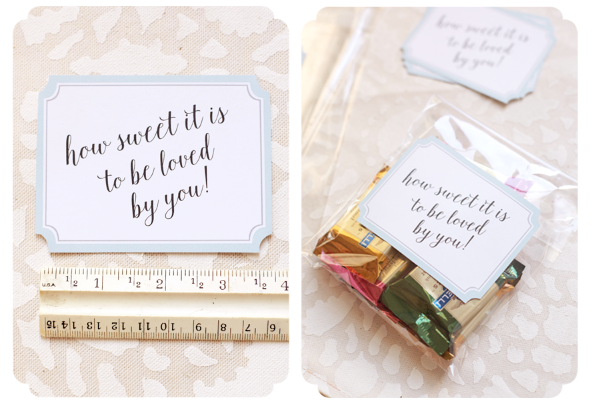 As I was wrapping up part of my client welcome gifts this weekend I thought it would be a fun and easy diy label to share on the blog today. I loved creating these cute labels to help add a little sweet personality to my otherwise plain plastic bags.  There are 6 labels that print on 1 Avery sheet of white full sheet labels. Once a label has been cut it measures about 3 1/2″ x 3″. So basically after you cut these from the sheet they act as stickers that can adhere to almost any material- pretty neat!  I filled my baggies with a handful of assorted Ghiradelli treats that my clients are sure to enjoy  as part of their welcome packet.
These handmade details are small but impactful ones that align with my value to shower my clients with personal attention and make them feel special right from the beginning!

Step #1: Download your label here.
Optional Step: If you are Photoshop savvy open the file in Photoshop, select the border color and replace it with a color that matches your brand color.
Step #2: Place your Avery 8 1/2″ x 11″ sheet down or up in your printer (according to printer setup) + Print as many as you need.
Step #3: Cut out labels + stick them to paper, plastic, or any branding material you wish to give a little life to. Enjoy!
If you are a small business owner in the market for a new printer I highly recommend this all in one (scanner, printer, copier) wireless Canon printer.  This has been a true workhorse for my business this year in helping me create custom labels, gift cards and pricing sheets. I love that it comes in white (non eye sore) and is compact enough to fit on my office shelf without having to pull it out every time I need to print something (the printer feed is located in the front).  To top it off it doesn't cost an arm and a leg either. Love that it is also wireless and I can print documents from my ipad or phone too!