Archive for 'DIY'
Love is all around today- can you feel it?  I like to think that love for each other should be celebrated on a daily basis.  It's the little things that add up like daily hugs and kisses in the morning with your loved one or cooking dinner together while sharing a bottle of wine. Or my favorite when Joe folds my laundry or makes the bed in the morning- haha- these little nuggets of daily love are what keeps love alive and a daily celebration of appreciation! May you celebrate with your love(s) today and for the rest of the year! xox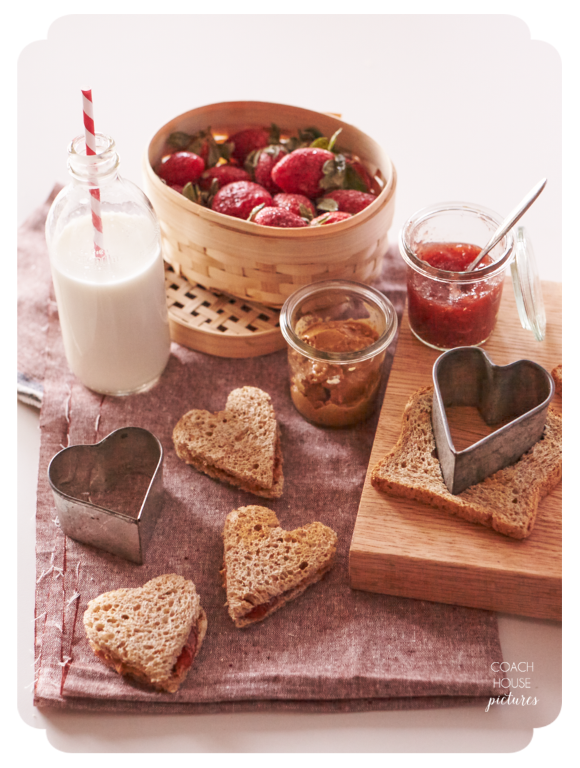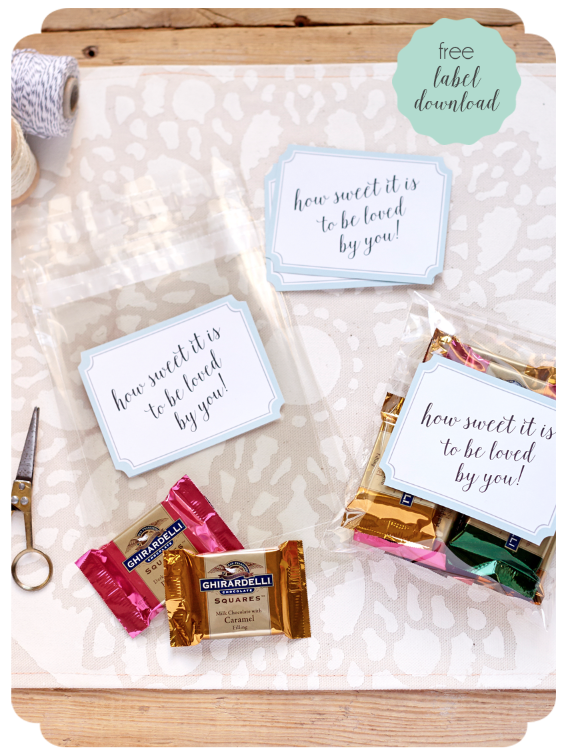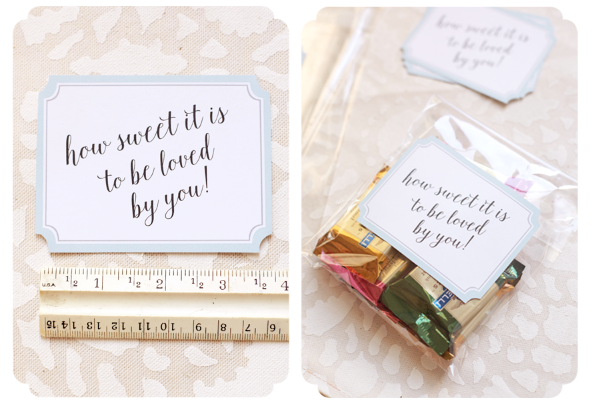 As I was wrapping up part of my client welcome gifts this weekend I thought it would be a fun and easy
diy label
to share on the blog today. I loved creating these cute labels to help add a little sweet personality to my otherwise plain
plastic bags
.  There are 6 labels that print on 1
Avery sheet
of white full sheet labels. Once a label has been cut it measures about 3 1/2" x 3". So basically after you cut these from the sheet they act as stickers that can adhere to almost any material- pretty neat!  I filled my baggies with a handful of assorted
Ghiradelli
treats that my clients are sure to enjoy  as part of their welcome packet.
These handmade details are small but impactful ones that align with my value to shower my clients with personal attention and make them feel special right from the beginning!
Step #1: Download your label
here
.
Optional Step: If you are Photoshop savvy open the file in Photoshop, select the border color and replace it with a color that matches your brand color.
Step #2: Place your Avery 8 1/2" x 11" sheet down or up in your printer (according to printer setup) + Print as many as you need.
Step #3: Cut out labels + stick them to paper, plastic, or any branding material you wish to give a little life to. Enjoy!
If you are a small business owner in the market for a new printer I highly recommend this all in one (scanner, printer, copier) wireless
Canon printer. 
This has been a true workhorse for my business this year in helping me create custom labels, gift cards and pricing sheets. I love that it comes in white (non eye sore) and is compact enough to fit on my office shelf without having to pull it out every time I need to print something (the printer feed is located in the front).  To top it off it doesn't cost an arm and a leg either. Love that it is also wireless and I can print documents from my ipad or phone too!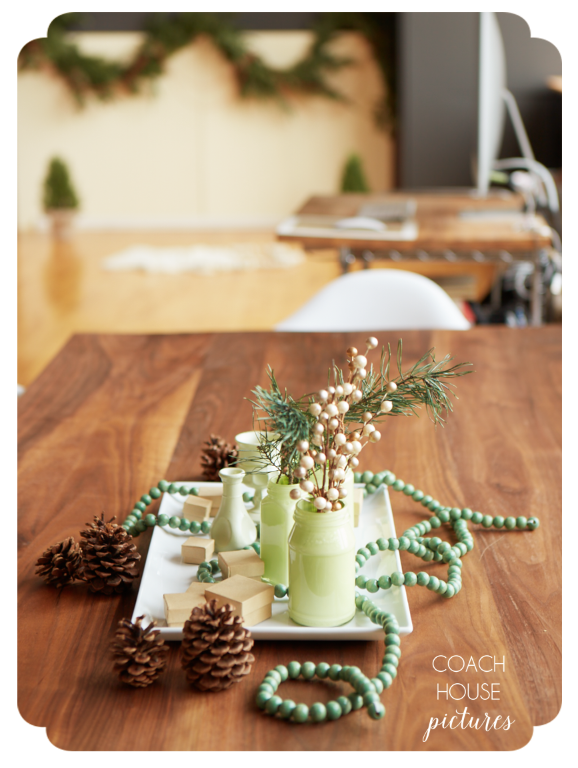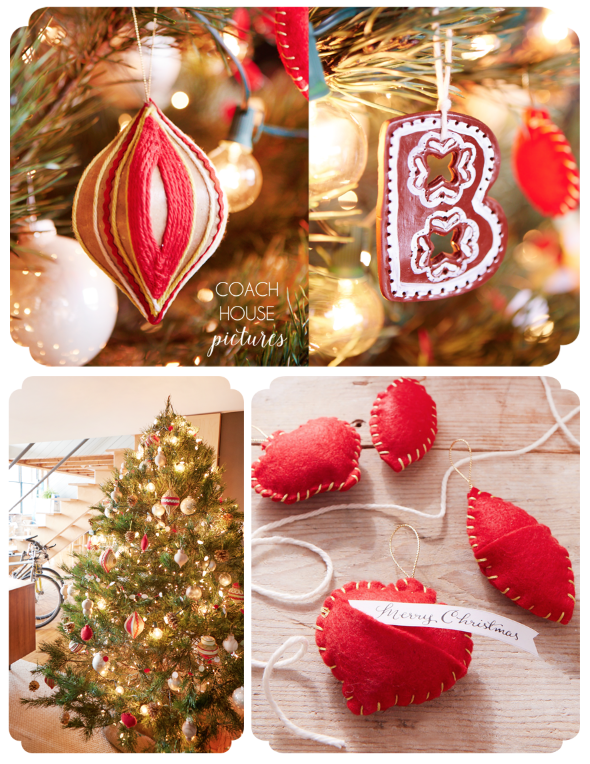 The month of December has felt like such a whirlwind. I feel like we are still settling into our new place in Logan Square (I will someday get to unpacking my craft supplies one of these days) Some of the highlights of this month include decorating for the holidays!  Nothing sets me in the holiday spirit more than carefully unpacking all of the handmade ornaments I have made over the last 5 years and dressing up our tree with them. A beautiful tree all light up at night really sets the holiday mood for me!
One of the best things about this year is opening up our home to family and friends as well. Early this month I hosted my first craft night with a few of my favorite vendor friends. We created these easy (as well as addicting to make) 
felt ornament gift tags
from
The Purl Soho
. These mini gift tags whip up quickly when paired with great company, comfort food, and wine! And look sweet as a tree ornament or as a gift tag. I hope to continue to share my love of the handmade by hosting seasonal craft nights as a chance to unwind, step away from our computers, socialize, and create something with our hands.
Another fun social event Joe and I hosted a few weeks ago was the monthly
Tuesdays Together
Chicago meetup. Tuesdays Together is a chance for local creatives and entrepreneurs who believe in community over competition to gather together to discuss a new business topic every month. It's also a great chance to get to know so many talented creatives in the wedding industry to help support each other in our businesses.
Tuesdays Together
was created by
The Rising Tide Society
as part of a movement to help small businesses lead with love and intention. I've meet some great people through these meetups and honestly look forward to our meeting every month. For the month of December our host
Elizabeth Nord
decided the Dec meetup to be all about celebrating the holidays. Some of us wore ugly Christmas sweaters, I wore the ugliest thing in my closet that looked holiday-ish and enjoyed the evening by mingling with new and old friends.
Now with the month of December winding down- I am spending time with my family (I just got back from a sisters/mom trip to NYC)- which I will be posting a few photos from our amazing weekend away! I'm also gearing up for a blogging/marketing course hosted by
Christine Tremoulet
called
Business Brilliantly
. Its a marketing course geared toward harnessing the power of the blog! So you can count on seeing much more of me here on ma blog!
To close I would like to send a virtual THANK YOU to all those who continue to love and support our small business. Even for those who still maybe aren't 98% sure why I left the corporate world to pursue this dream of living the life of a full time wedding and family photographer- I still say thank you! And of course to all our the 2015 couples and families who continue to spread the word and are the reason why we are still growing. THANK YOU (from the rooftops!!) YOU are the only reason why we are able to continue to do what we do. YOU are the reason why we are able to pay our phone bills, buy groceries, enjoy the occasional date night and help keep the hustle alive!! Seasons greetings and may you continue to enjoy the comforts of your nearest and dearest this holiday season.
much love,
~Liz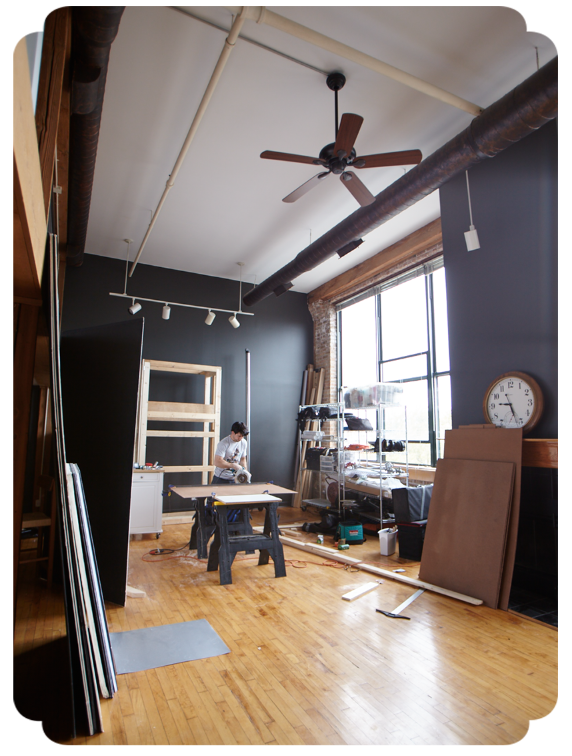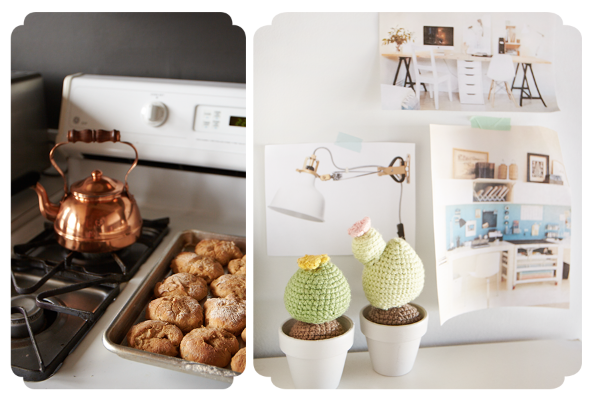 This past weekend felt like a turning point for me. Joe and I are finally just starting to feel like we are slowly easing our way into our new live/work studio space in Logan Square. Joe got a jumpstart on creating a wall of built-ins to house all our photo equipment while also baking (round 2) of homemade whole wheat biscuits. Which not only made our place smell heavenly but also made me fully aware of how much we have so much to be thankful for.
It might just be the time of year when the weather is shifting and we would much rather hunker down on our couch than go out and be social but this shift in change (new home, new season, new work life) is just what I need to refocus on living and being so greatful for this life that we have created together.  It's always easier to dwell on what we don't have and where we want to be. But this weekend I did something that I so very rarely do and that is that I stopped to notice all the great things happening now! Like how happy I am to be living in a creative new space, how thankful I am to have my own office in our home, how much joy it brings me to be printing design inspiration for my office and how much freedom I now have to create my own work/life balance.
Many good things that I am making the time to call attention to and make sure I pause along the way to soak it all in.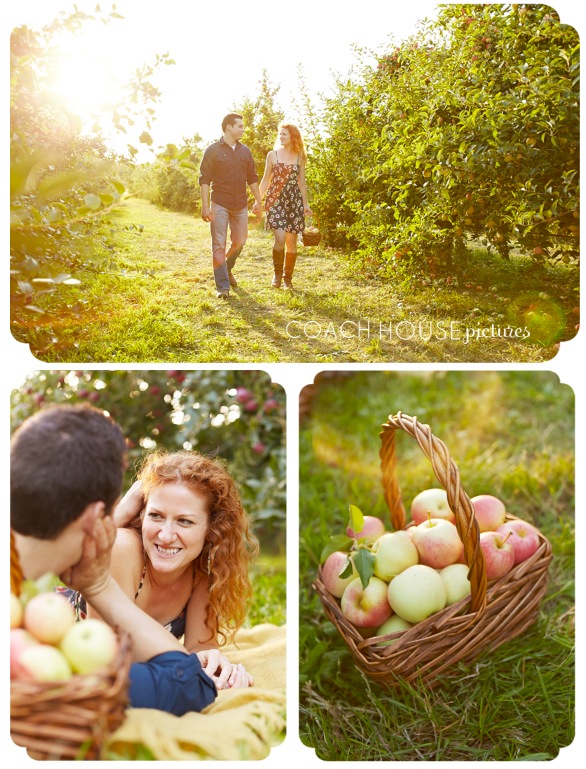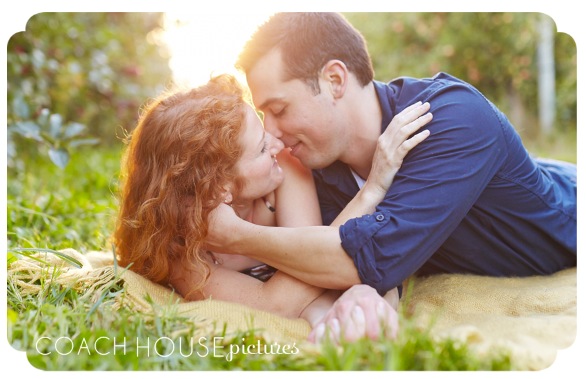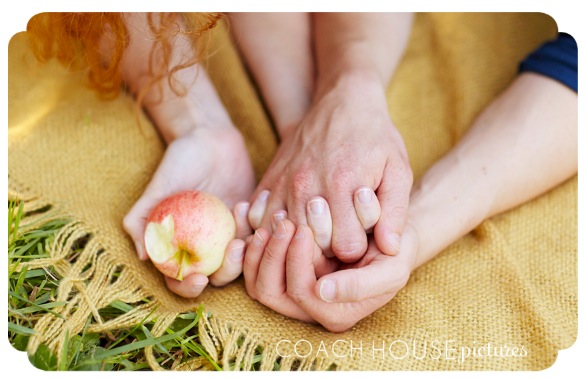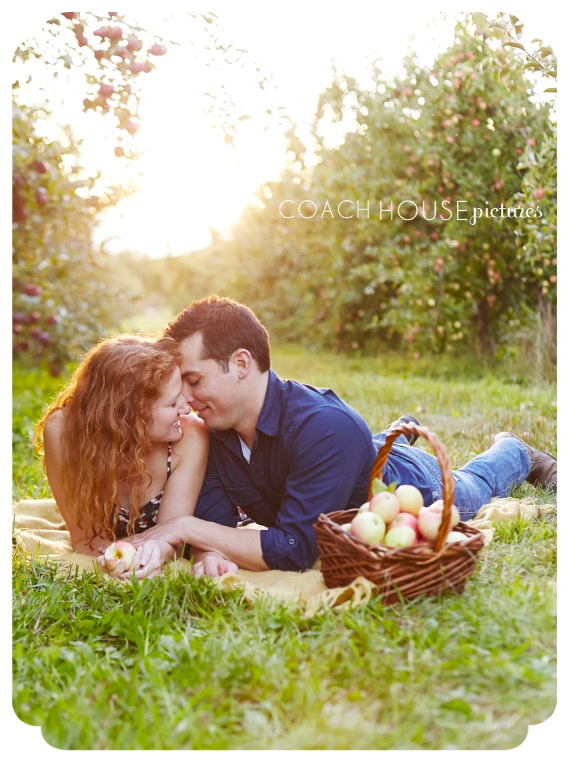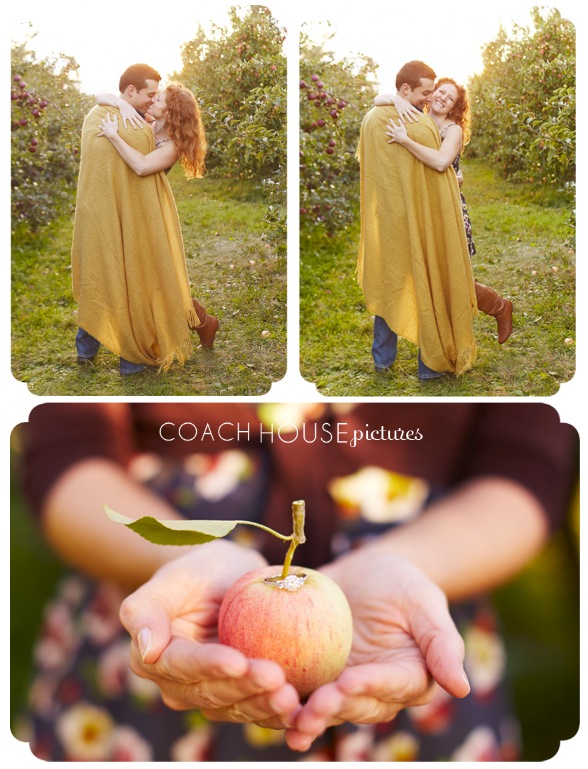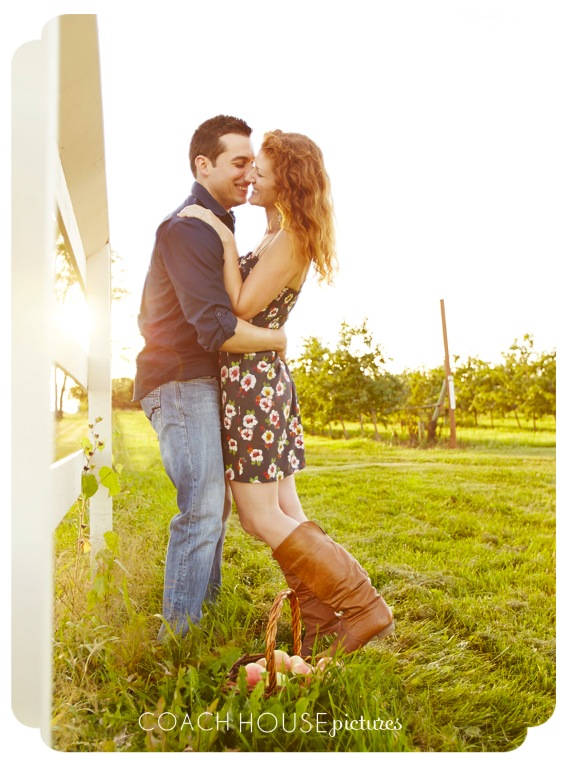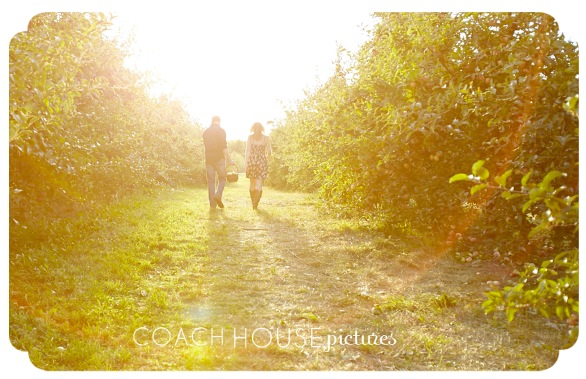 What could really be any better than knowing that your friend has found the love of her life? The only thing that almost tops such great news is when my friend asked me to follow her into an apple orchard and help capture that love!  We arrived at Royal Oak Farm Orchard just as the sun was starting to set and most of the patrons were starting to head out. It felt like we had the entire orchard to ourselves, which was amazing! I am so over the moon happy for Danny and Alise and cannot wait to be attending their  barn wedding soon!! Cheers to the happy couple!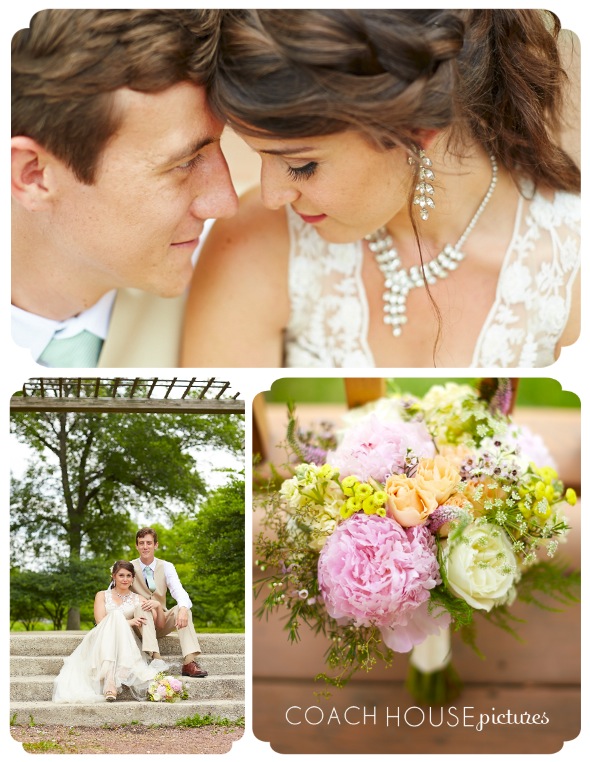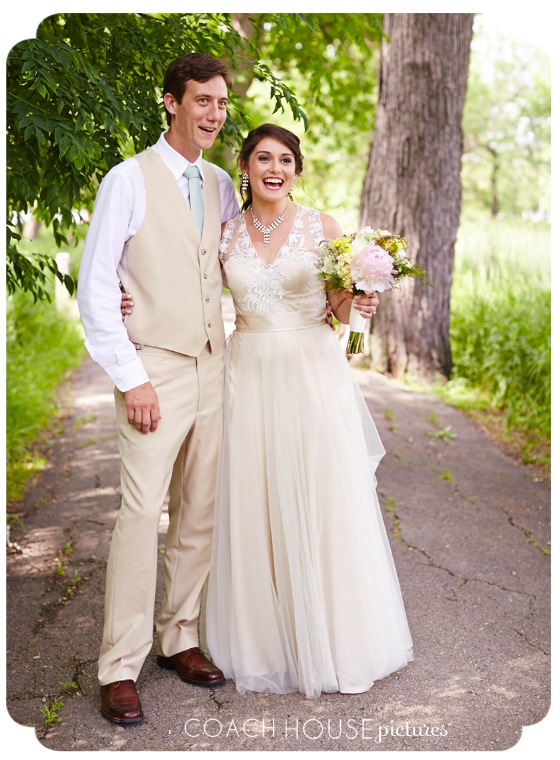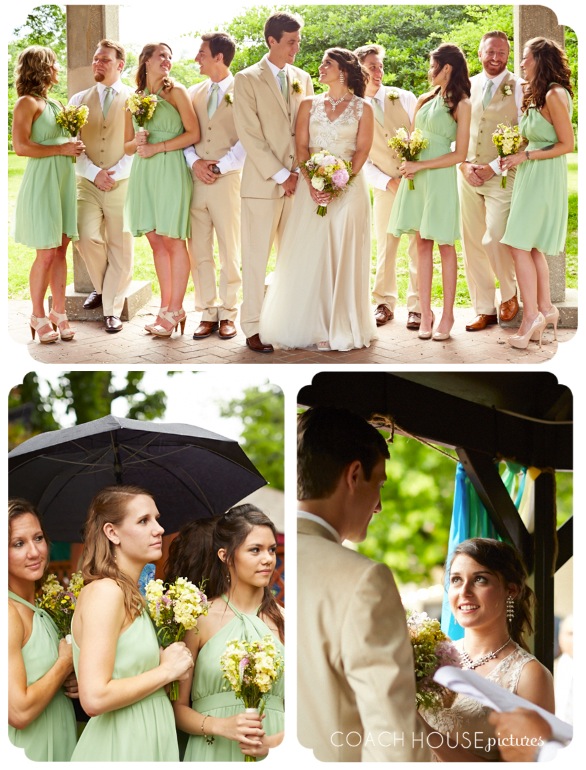 Andy and Malerie
are married!  Here is a quick peek into their gorgeous beer garden wedding. We LOVED following them and their (awesomely cool) family and friends all day to capture the best moments!  Guys, we can't wait to show you the rest!!
In case you missed it last week, our handmade vintage
Blumen Garden
wedding was featured on
Style Me Pretty
, yayyy!!! And almost a week before our 1 year wedding anniversary to boot!  We couldn't have asked for a more special way to commemorate our best day ever. Check it our
here
to get the full scoop along with all the
diy
goodies that we created to express our amazing day.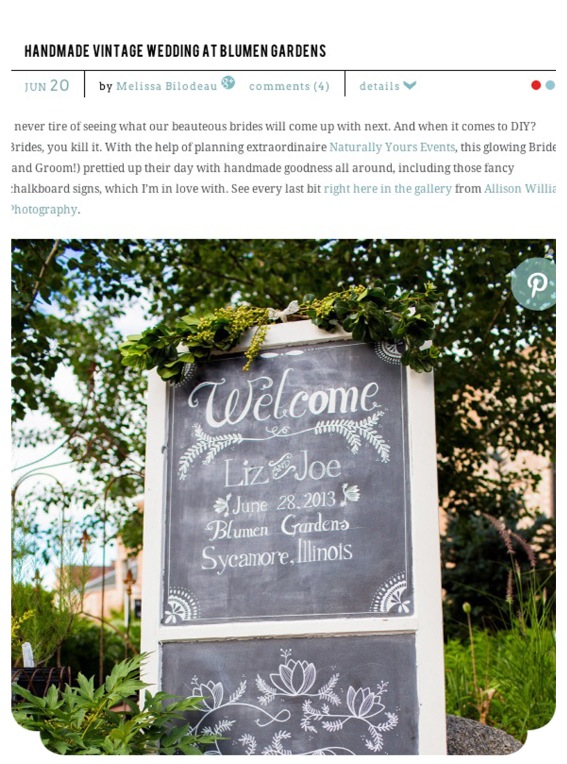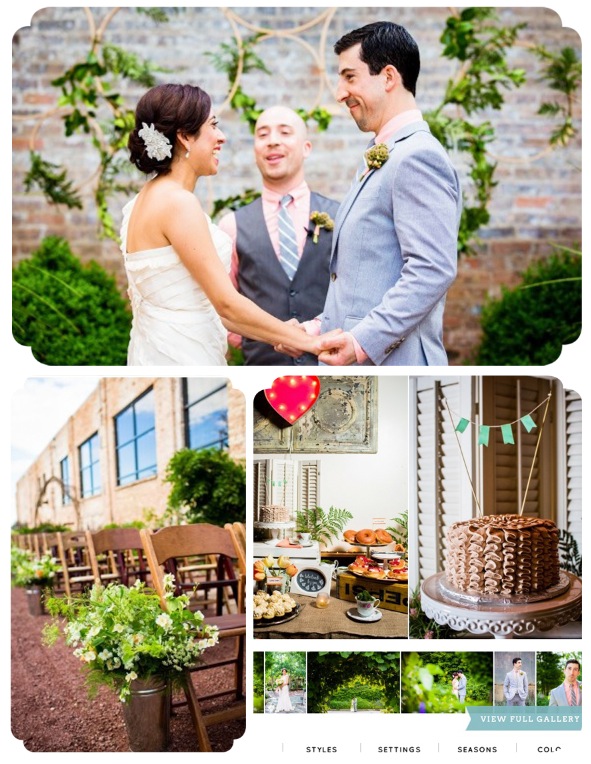 Nothing can really compare to being in the presence of a proposal. It's such a heartfelt and beautiful moment to experience. So when
The Heart Bandits
 asked me to photograph a proposal at the
Lurie Gardens
 in Millennium Park, of course I had to say yay! Waiting patiently for Josef and Rebecca to stroll through the park was the hardest part for me. My excitement took over as I saw them coming round the sidewalk bend. The Heart Bandits had set up photos of the couple on a park bench along with rose petals, champange, and a cozy throw. Rebecca was beyond surprised when Josef went down on one knee and of course she said YES! I'm so excited for this couples next big adventure..wedding planning and wish them a lifetime of laughter and happiness!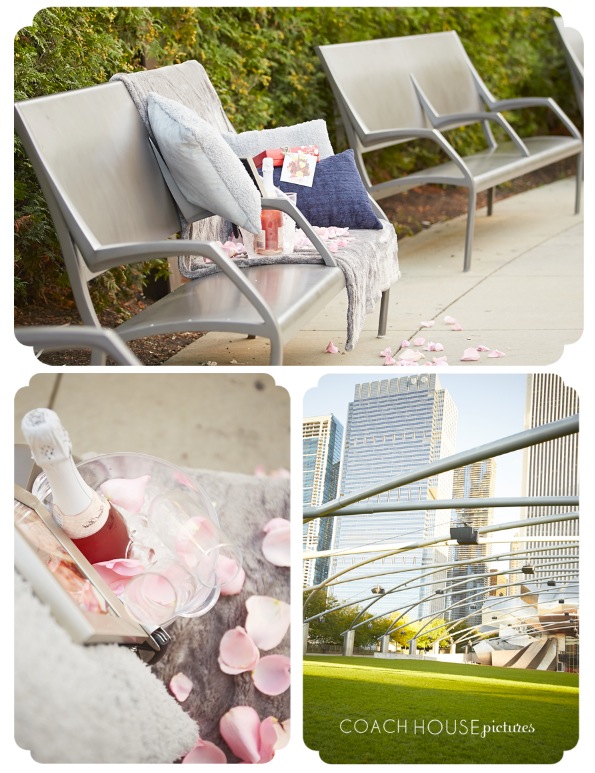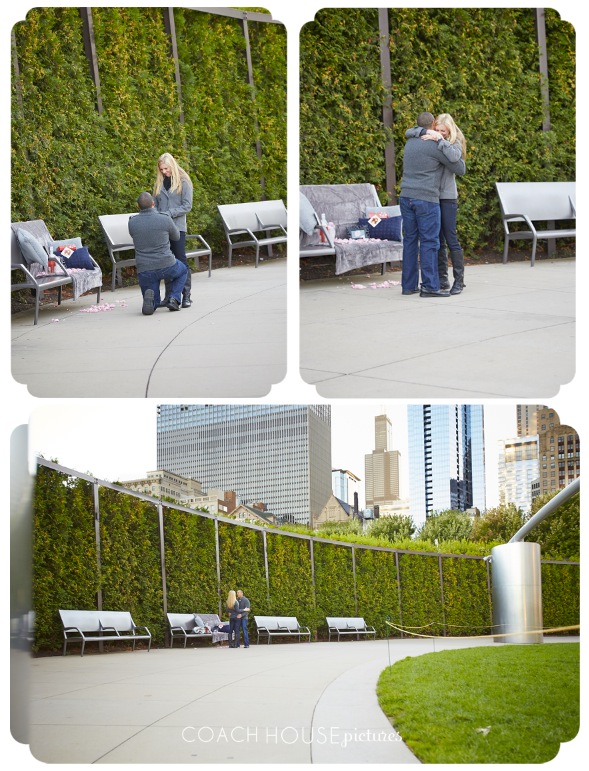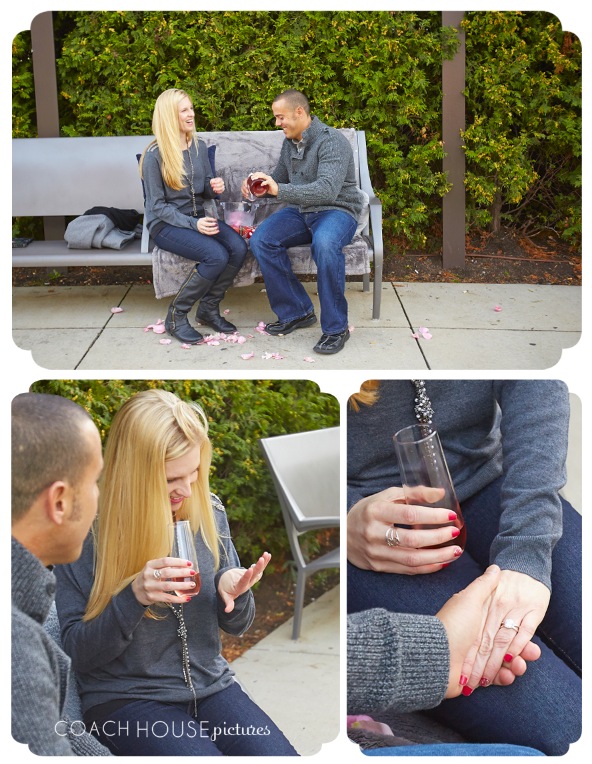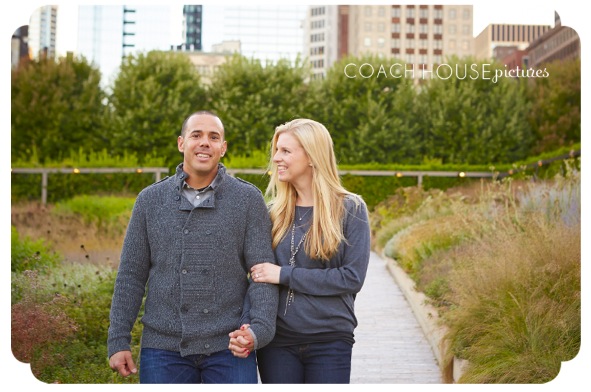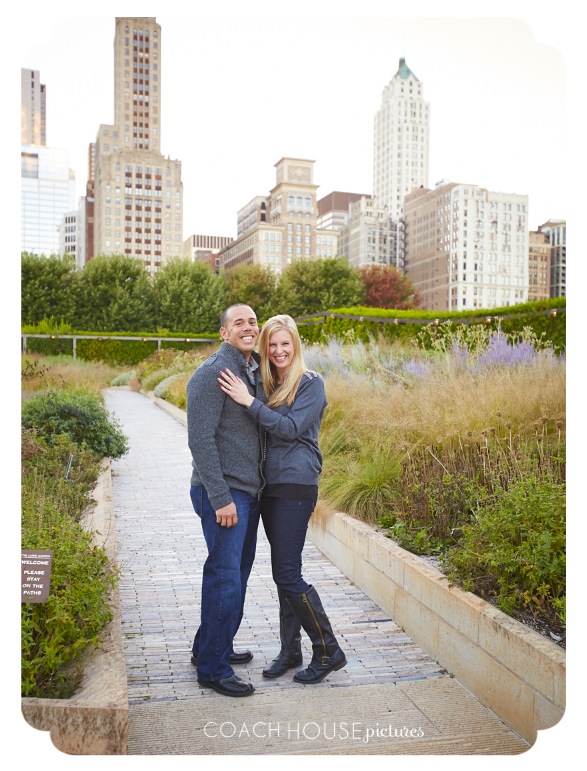 Being in this years Indie Wed wedding show was definitely highlight for us!  Joe and I were  excited to see so many familiar (and talented) faces at this years show. We worked really hard to highlight our booth and I think we did just that and more! With a custom chalkboard and beautiful fresh arrangements by the uber talented Becca Blue Flowers to help make our booth smell and look fresh! We enjoyed getting to meet a handful of really nice couples and  got to share with them what we are about.  Thanks to all who stopped by to say hello!!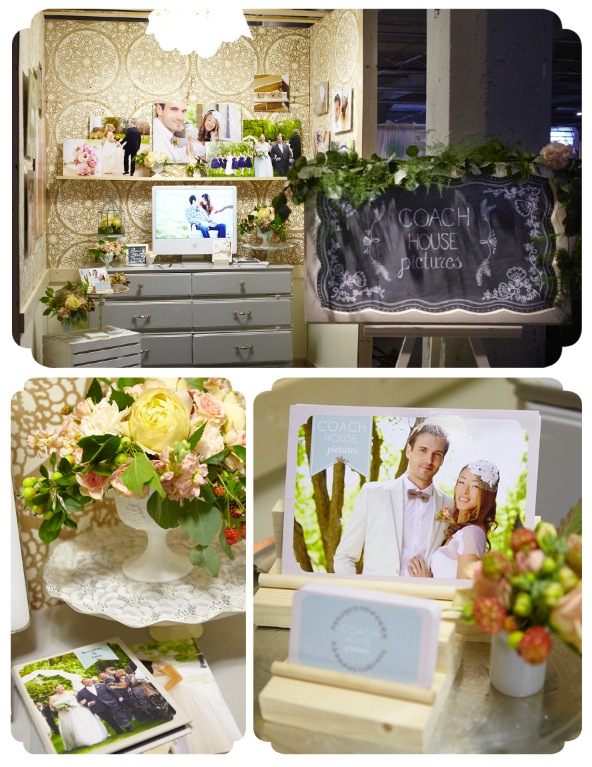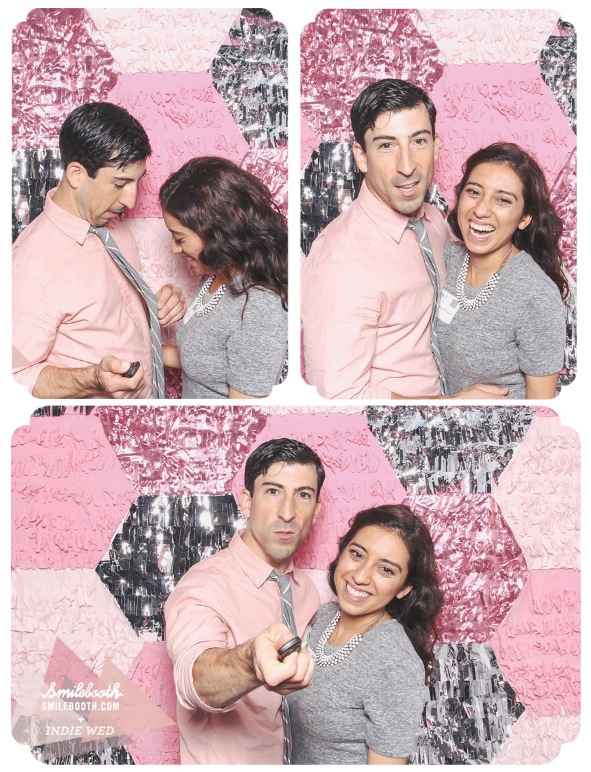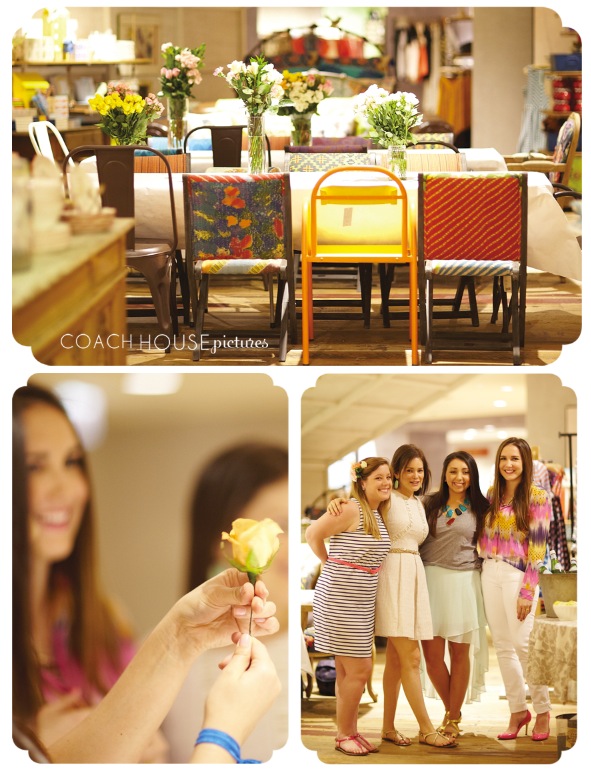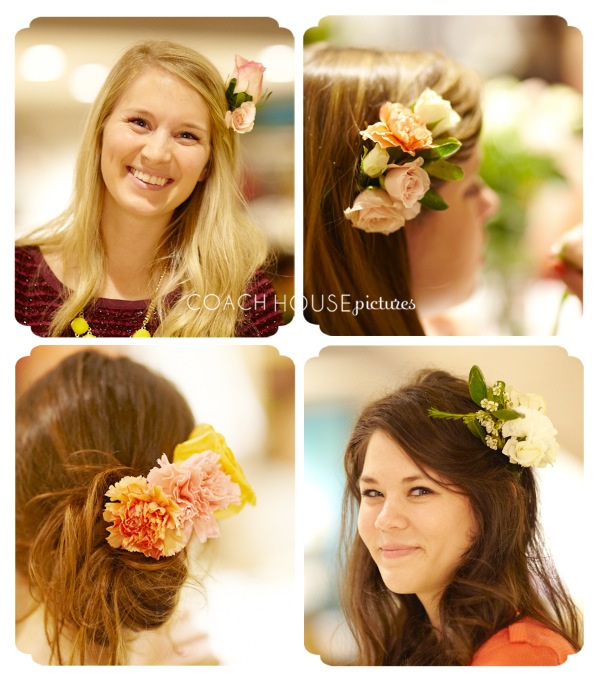 It's was great girly fun to capture this fun DIY floral event last week at
Anthropologie
hosted by
The Everygirl
! The ladies gathered round to demons fresh and budget friendly floral hairpieces. Such a cute and festive idea for any special event this season. Wear one to a wedding as a guest or bridal party member!  Head over to
The Everygirl
website to get the full deets on how to craft your own beauty!