Archive for 'IL'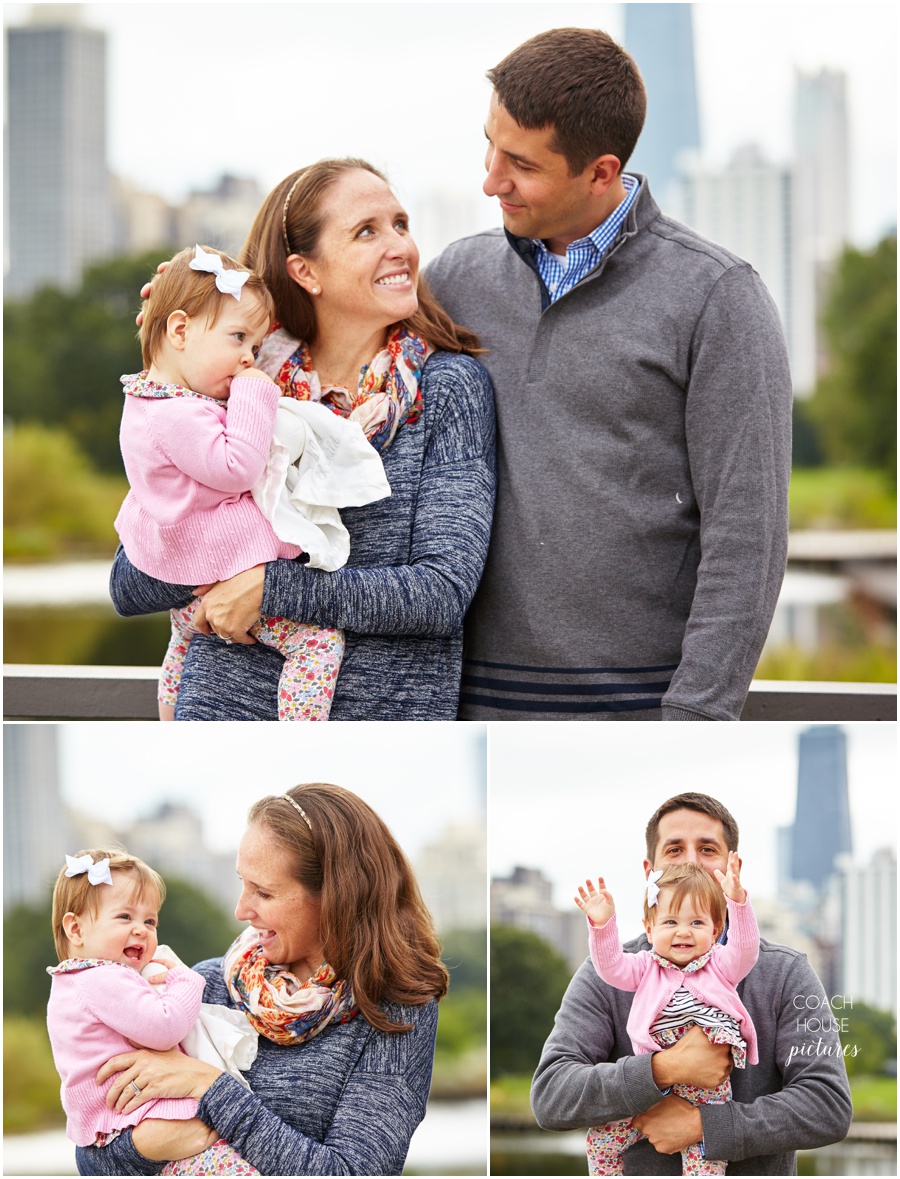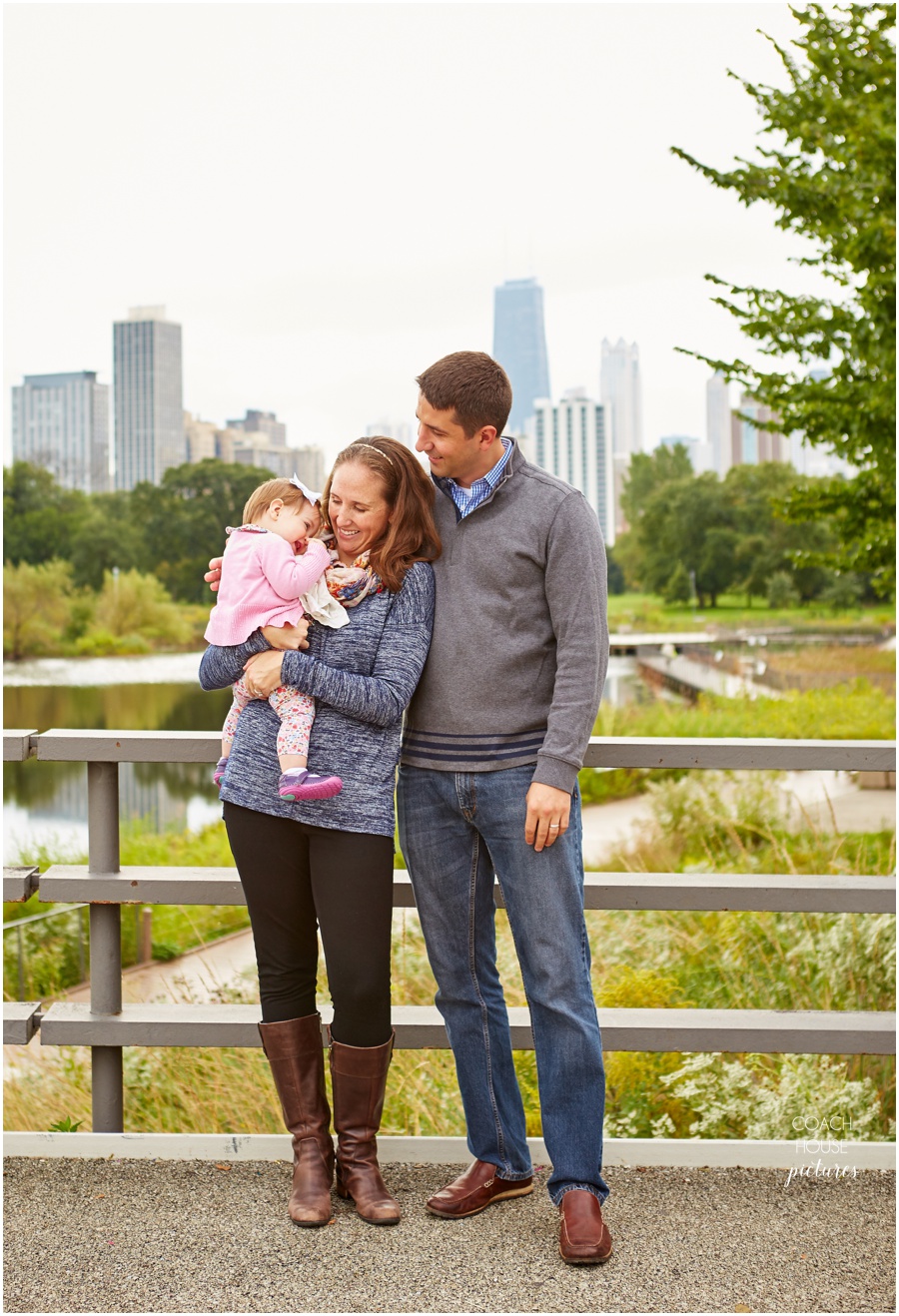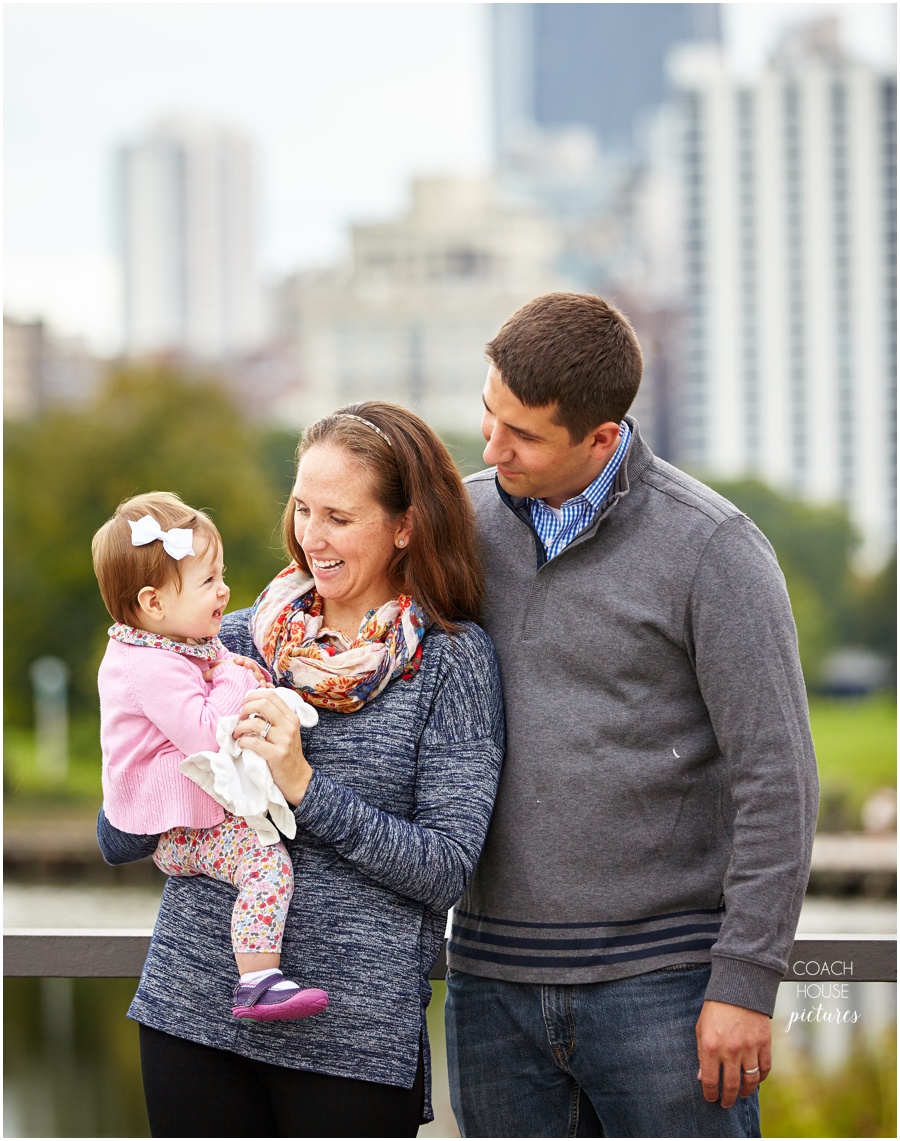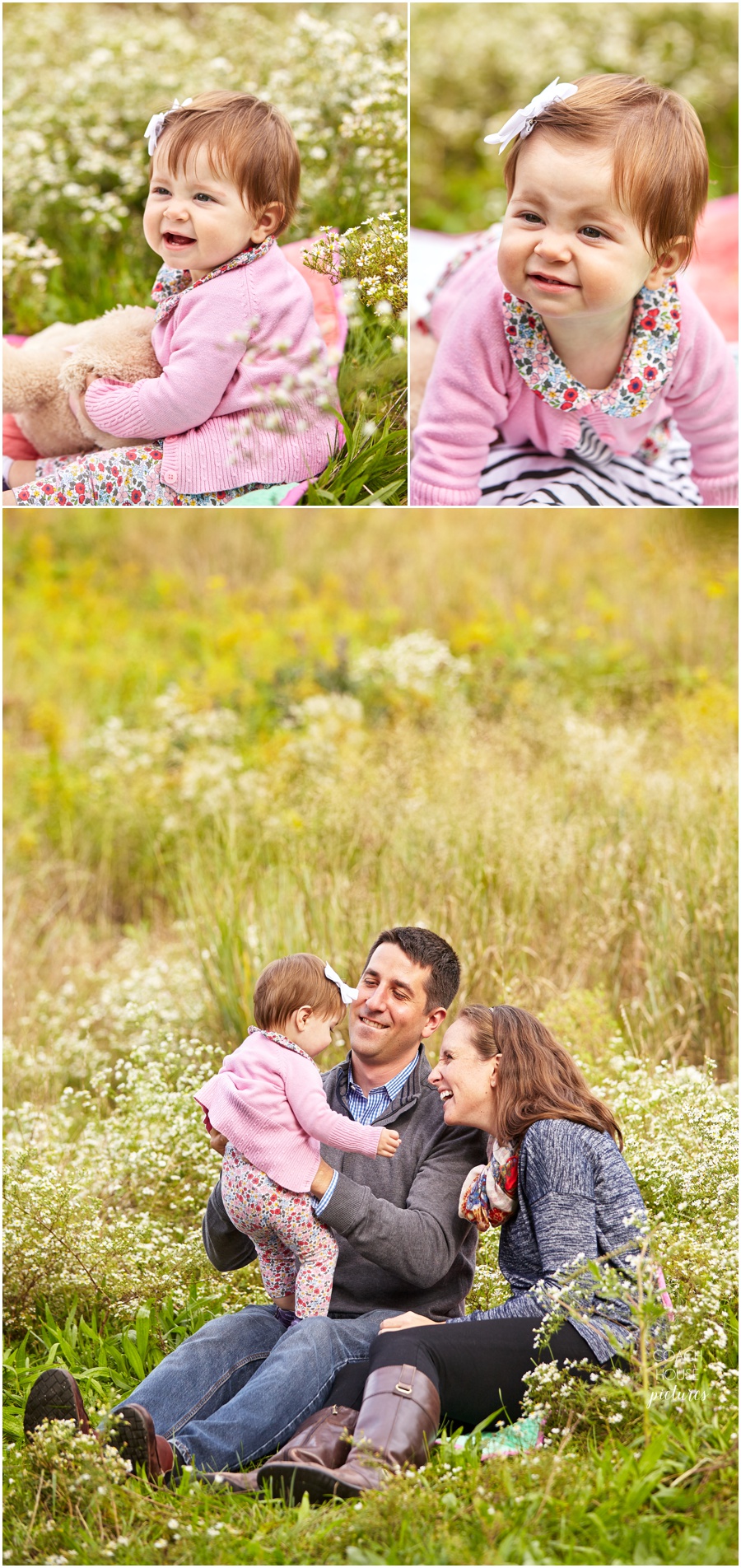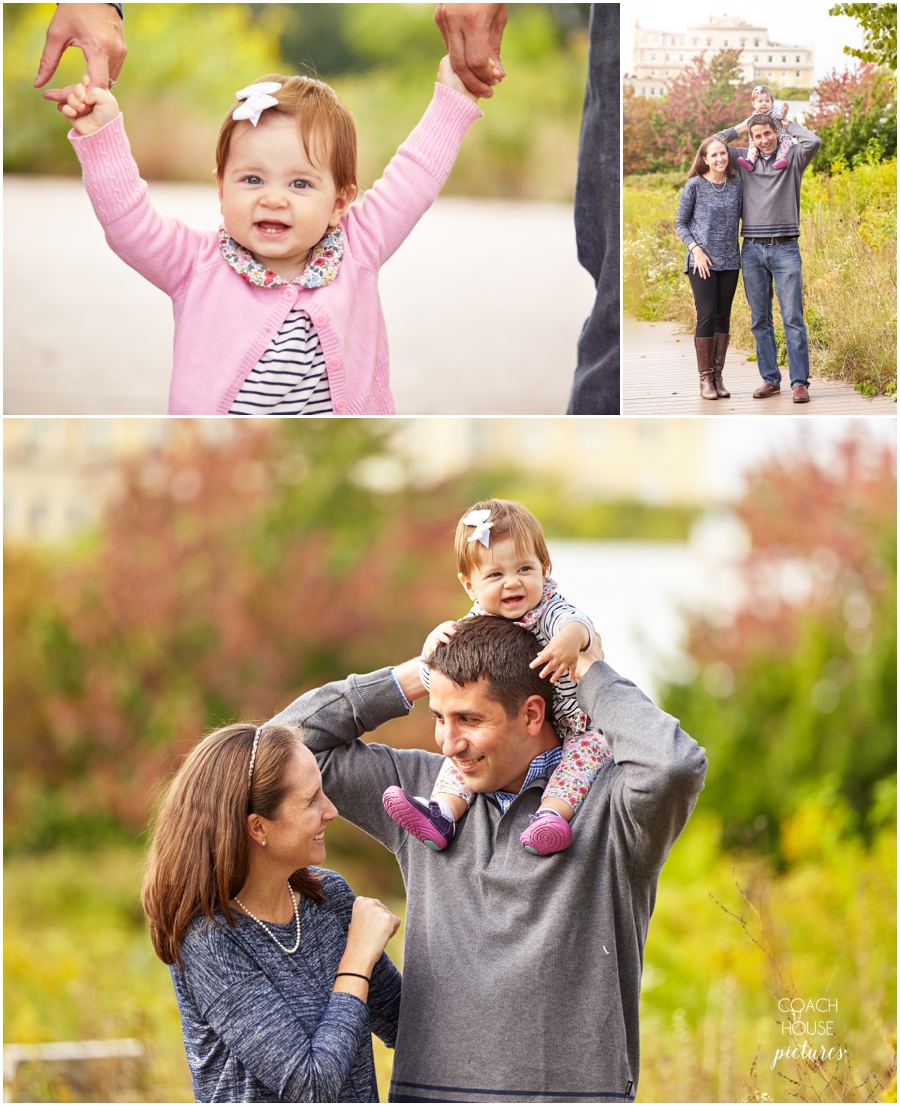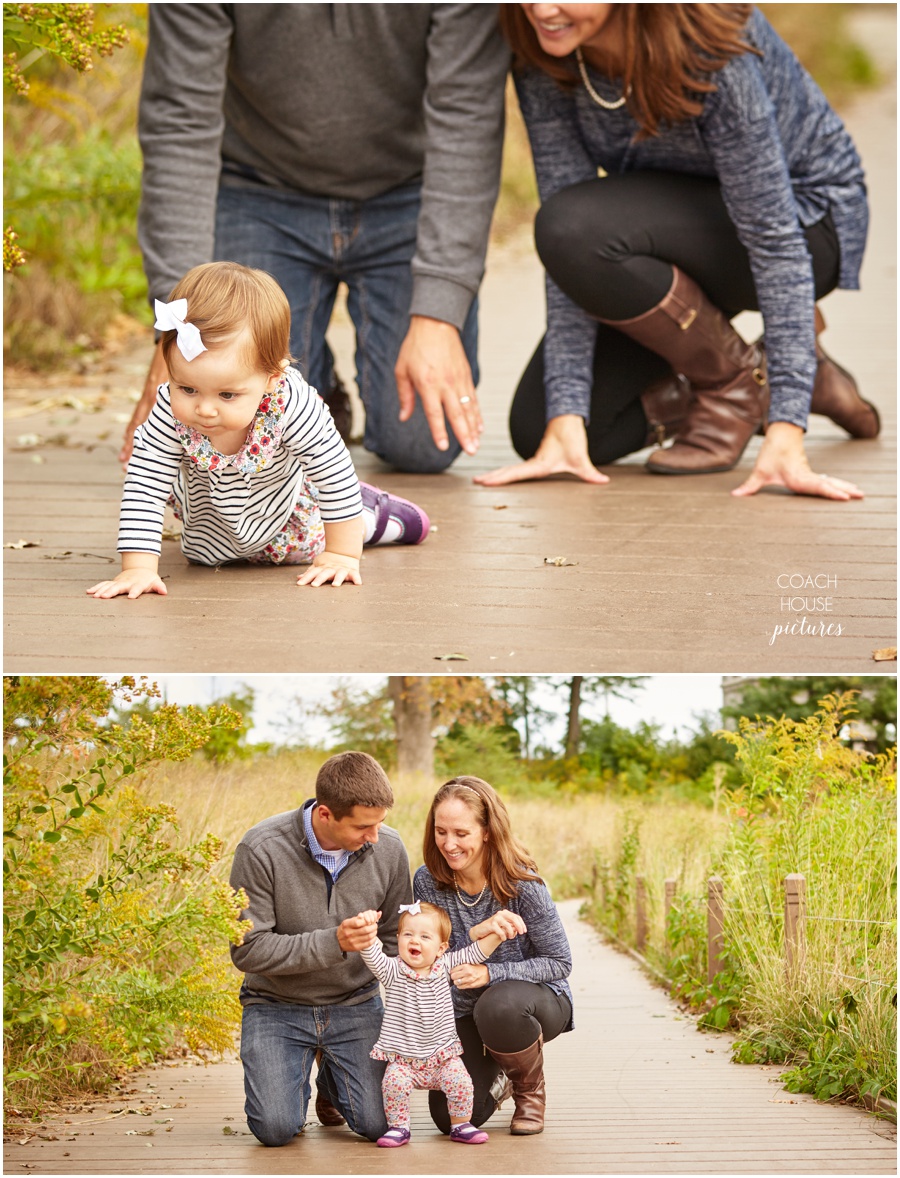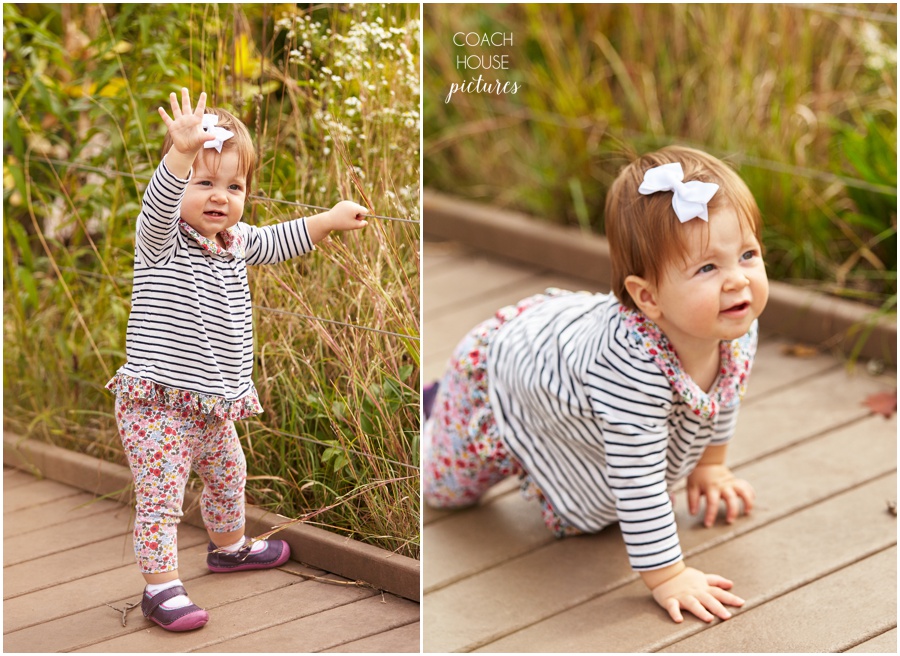 I love photographing families for the first time. And the Soracoe family were pros to say the least! Photographing some special memories with their one year old Caroline at the
Nature Boardwalk
in
Lincoln Park
was such a blast! The sun was out during our morning photo session as well which just added to the beautifully warm lighting. I can't wait to photograph this family again later this year.
Save
Last week's
Olive Park
/
South Pond
Engagement photography session with Ashley and Sean was the sweetest. We had so much fun touring these beautiful landscapes together and getting to know one another against the Fall urban and natural backdrops.
Thats whats so great about photographing in this great city- so many perfect landscapes to compliment any couples style and sense of adventure. We can't wait to see which photos they use for their save the dates and are over the moon excited to capture and celebrate alongside them at their downtown wedding in September 2017!  Congrats and cheers to you both!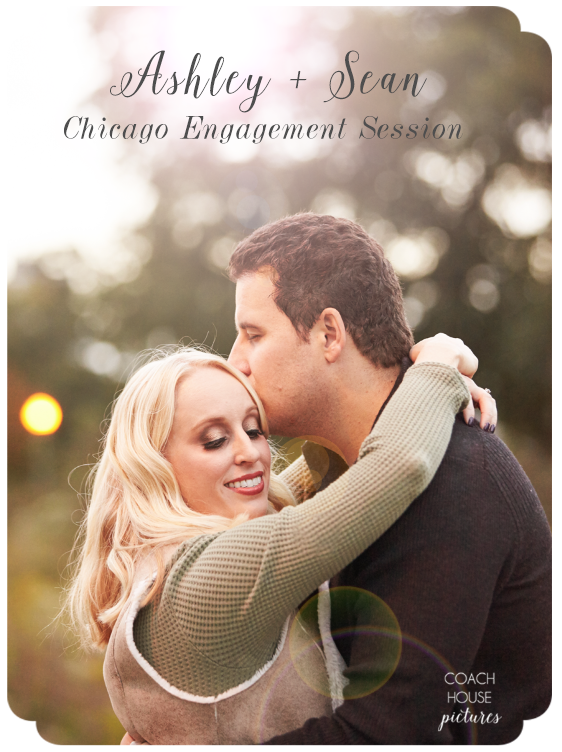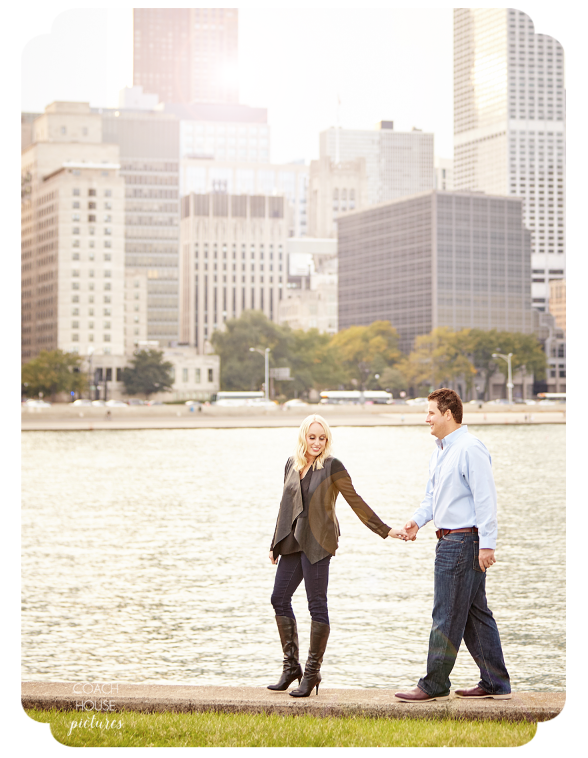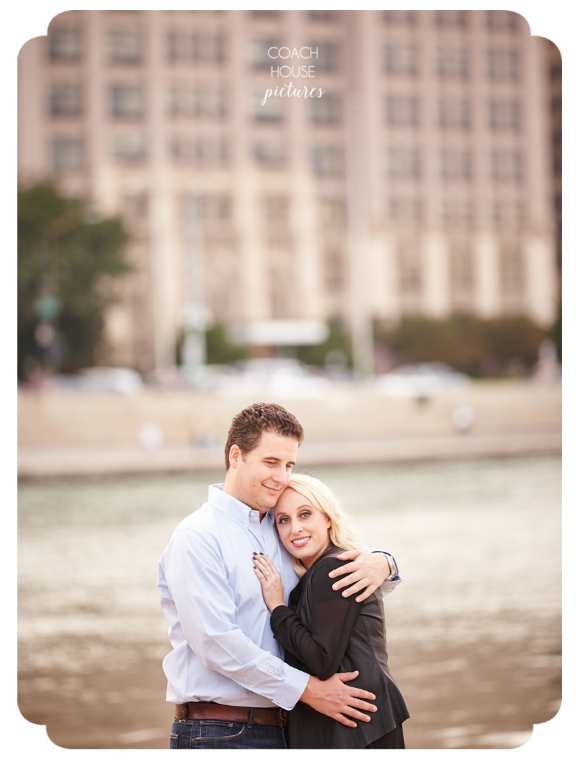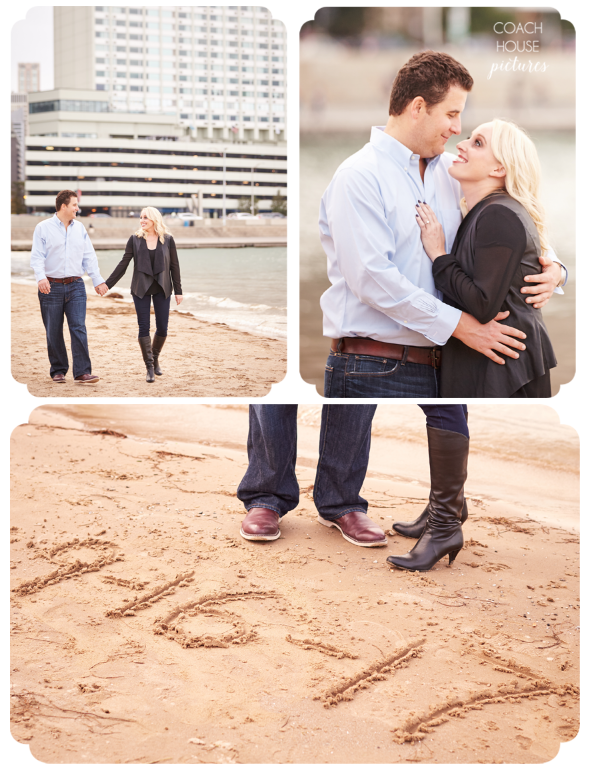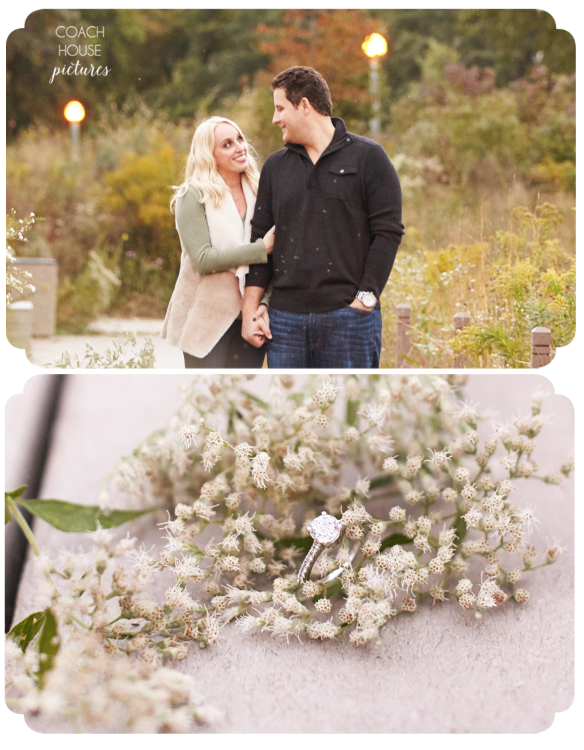 Seth got down on one knee this past weekend during sunset on the lakefront to ask his girlfriend Morgan to be his wife! It was the sweetest most perfect way to pop the question. Their evening started with an hour horse and carriage ride around the city and ended at the lakefront with roses, a ring, and lots of sweet cuddling. Congratulations Seth + Morgan!! All this planned by the awesome duo that is
The Heart Bandits
.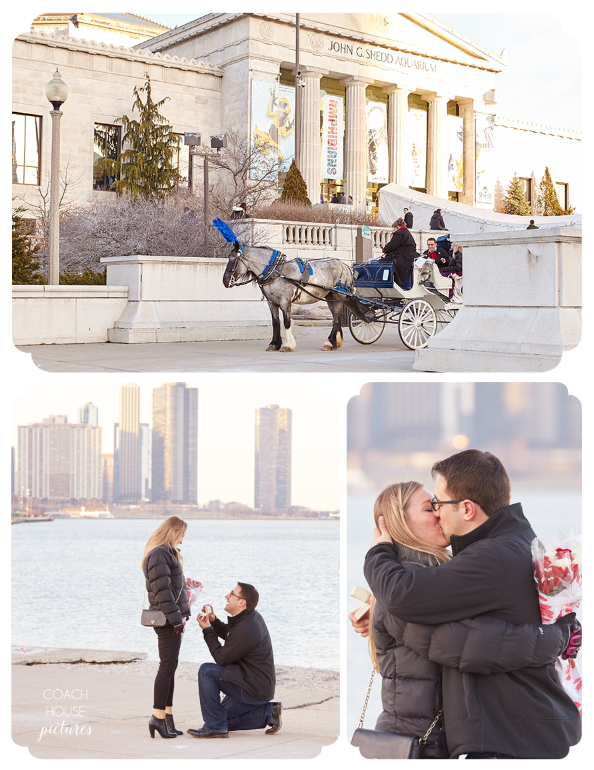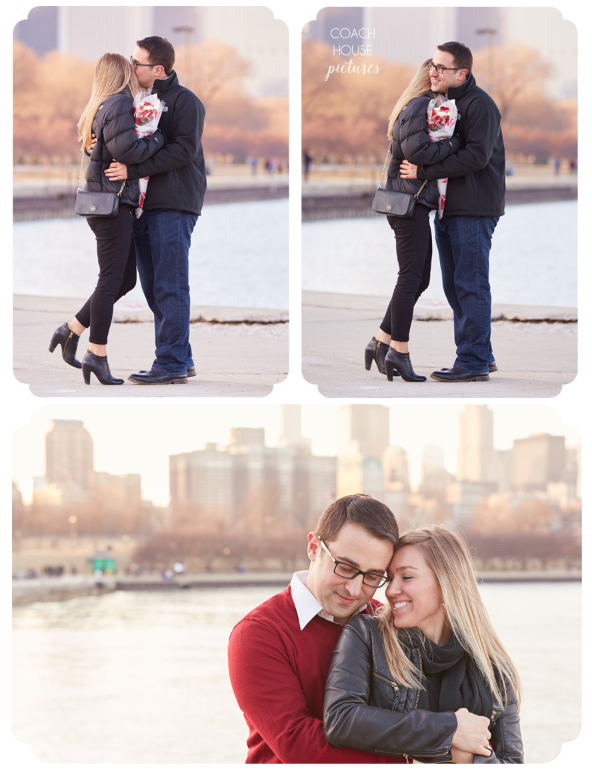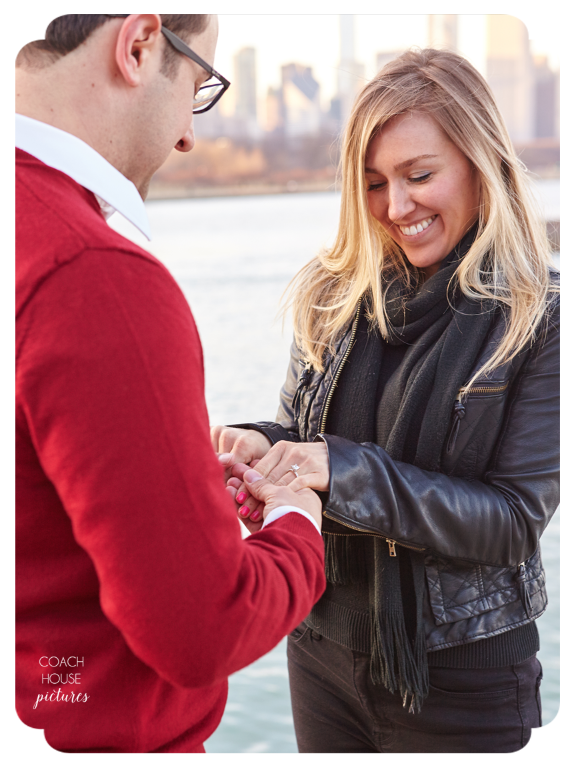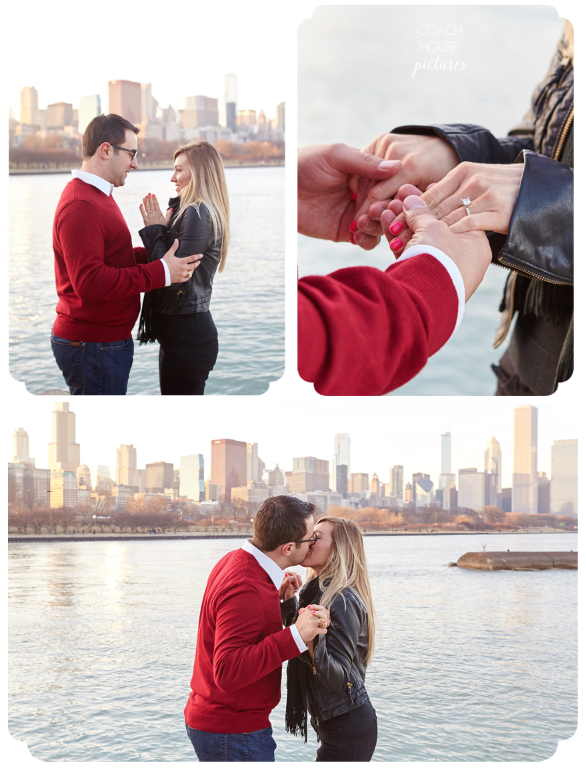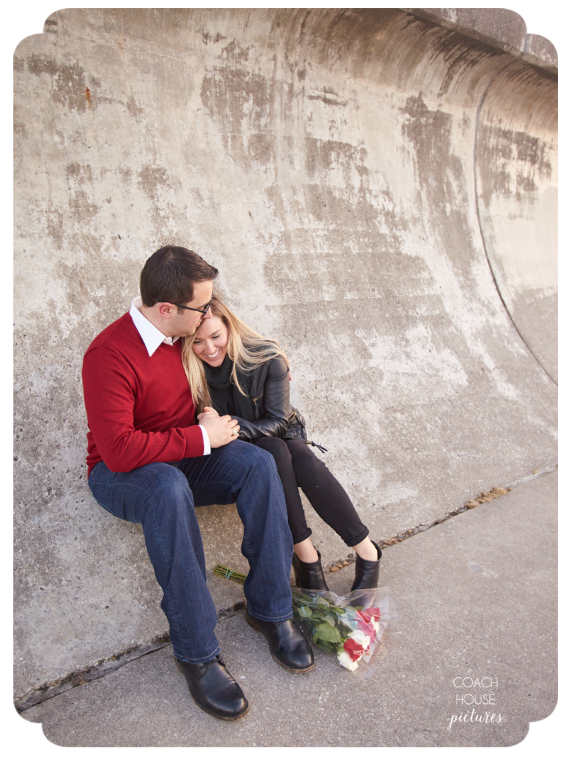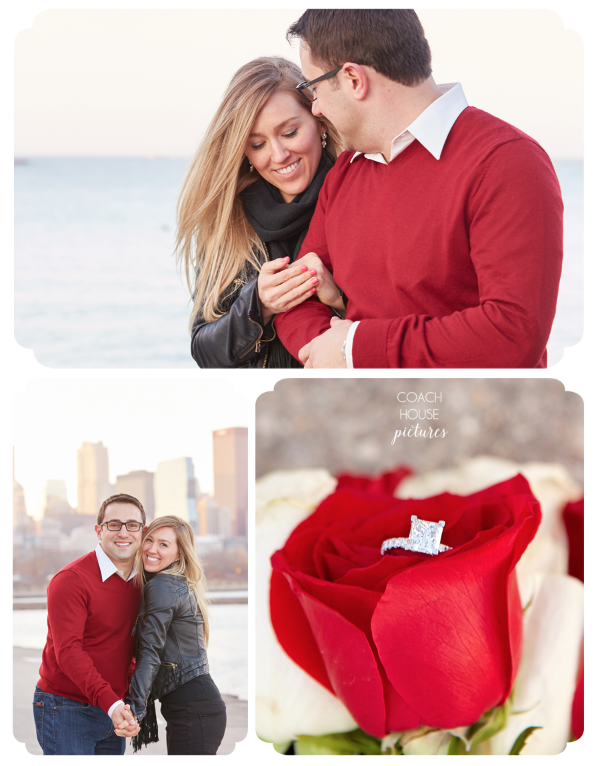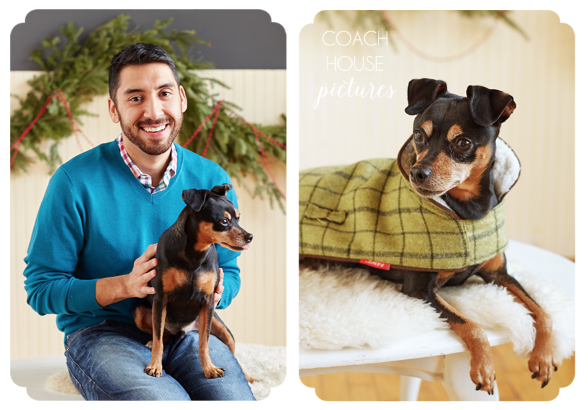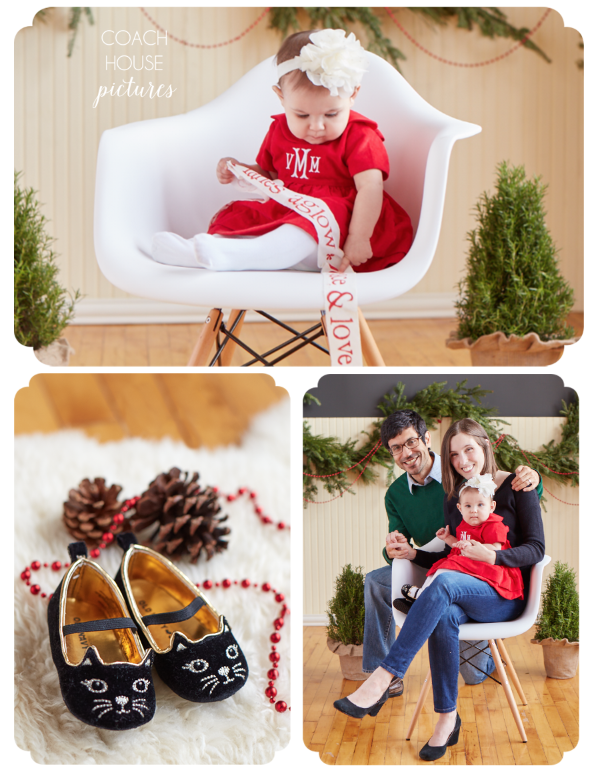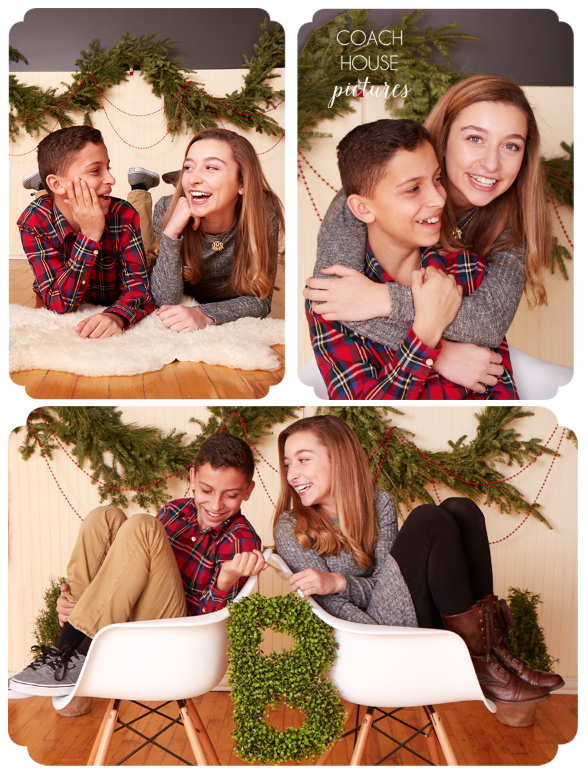 It's been an exciting month hosting a few families for our first Chicago holiday mini sessions in our Logan Square studio. I love the fact that every family brought so much great energy to the set that it made it hard for me to pick my most favorites to send to my clients. As soon as they arrived we cranked up our
Holiday Collection
of tunes on
Spotify
to help get everyone into the Christmas spirit even more. We have a few more sessions lined up for the following week and I am so excited to keep our studio doors open for our clients this season.
The best way to jump start a wedding weekend? Capture love in action by photographing a wedding proposal with the greatest cityscape as your background.  Planned by the best Proposal Event Planners (aka) The Heart Bandits- Along with the talented  Run for Cover the University of Chicago's A Cappella group sang the couples song "Sweet Disposition" while CJ got down on bended knee to propose to his love  Elizabeth in front of Buckingham Fountain. Elizabeth's surprised reaction was priceless and made the whole moment so amazing to capture! Congrats to you both CJ +Elizabeth- this is just the beginning!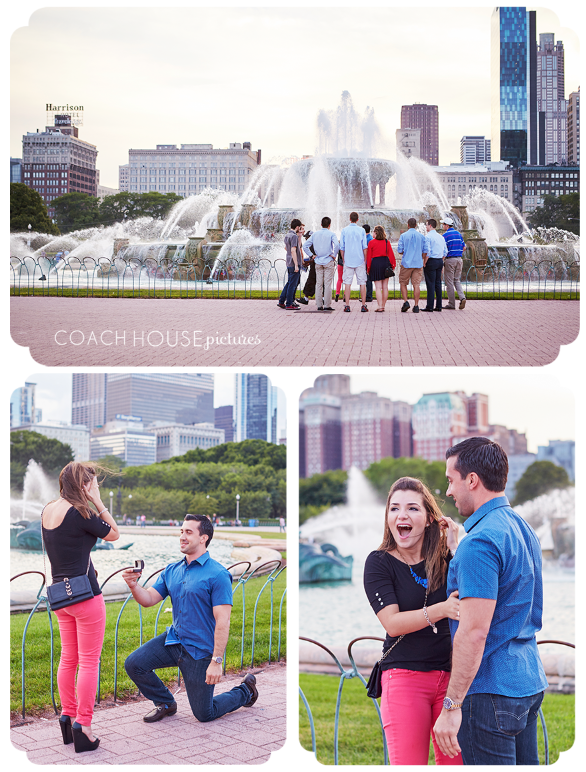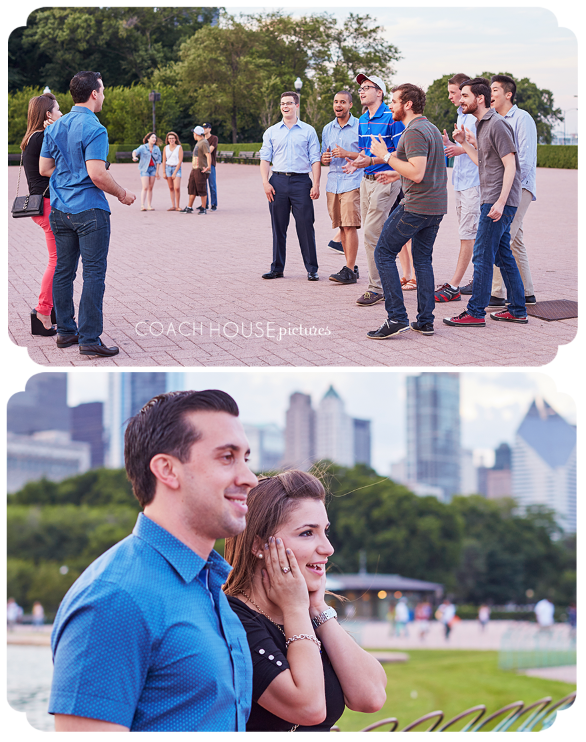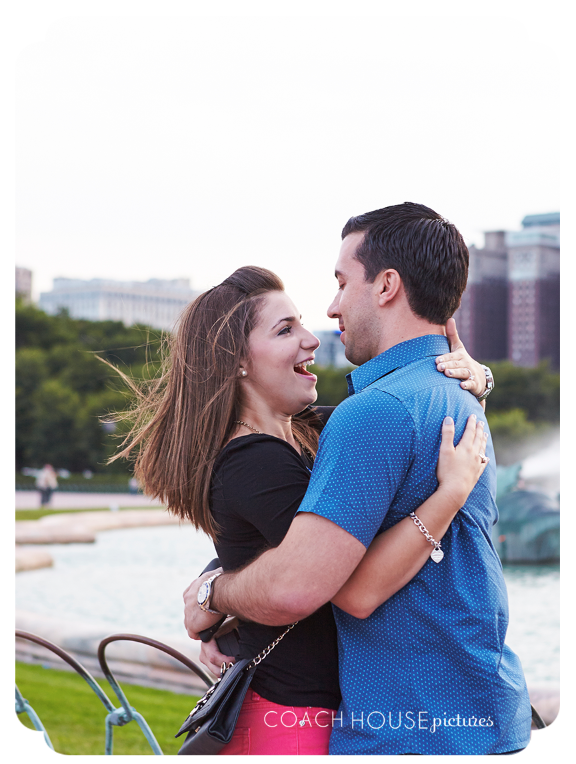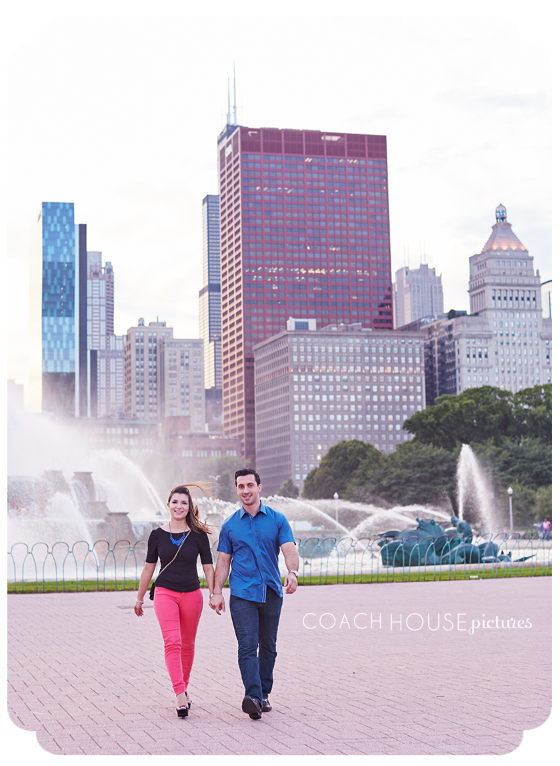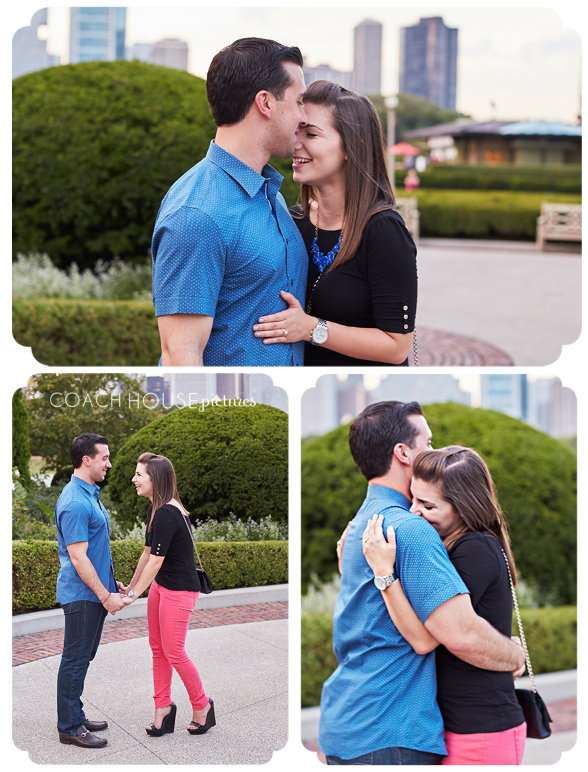 Wedding Planning Proposal by: The Heart Bandits
 A Cappella Group: Run for Cover
I've been photographing the May family for over a year now so when Katie asked me to photograph her sweet baby girl's 1st birthday bash- I knew it was going to be
a great celebration!  Arabella celebrated in style with a zebra themed birthday bash. Her talented mama- Katie created lots of sweet touches to help pull all the decor together!
It was a great afternoon spent outdoors at their Lake Forest home among close friends and family. Happy Birthday Arabella!!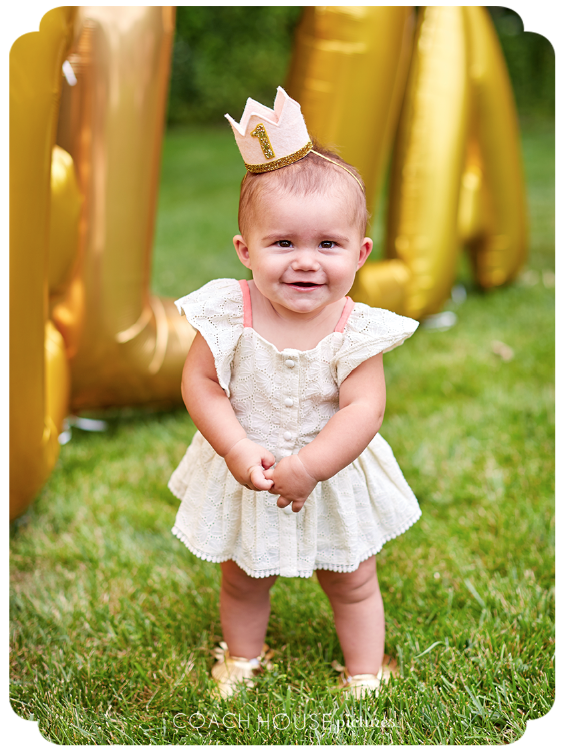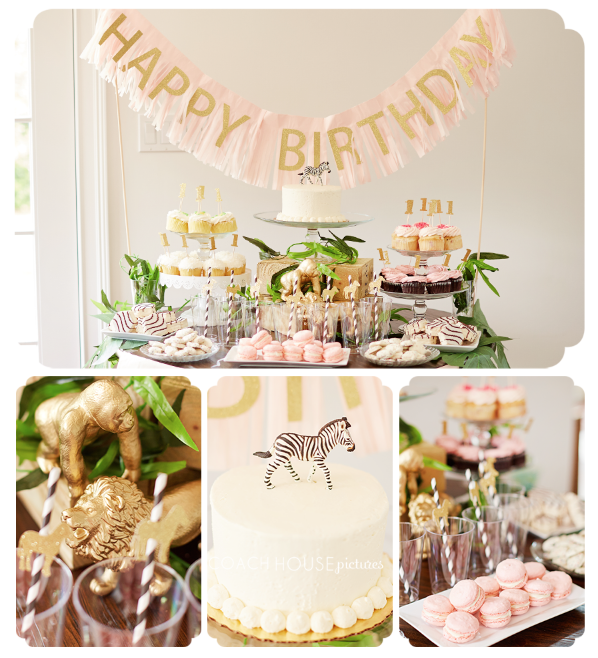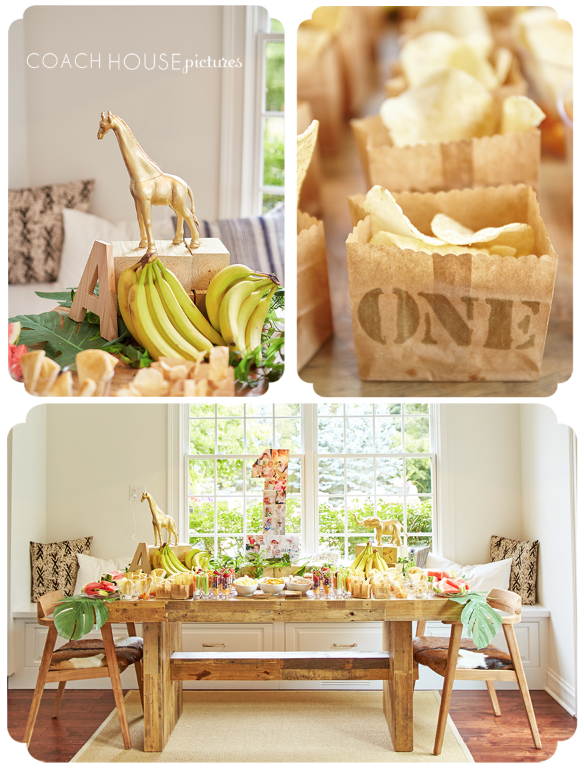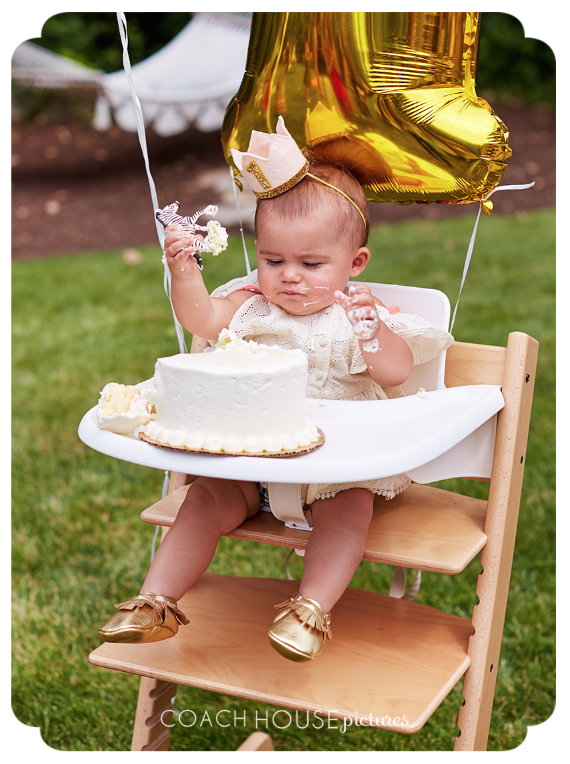 After months of staring at this pile of beautiful looking (and smelling) Walnut planks- the day has finally come to announce the newest addition to the studio!  Joe and I scoured Pintrest for inspiration before he made any cuts and we finally came to a consensus on this final design. We both LOVE mid century modern design so we were inspired to create something that had sleek and somewhat angular lines on the legs.  If you are in the market for a DIY table I would highly recommend checking out
Owl Lumber
in Lombard or Des Plaines for a great selection in lumber. The guys there were super helpful and answered all of our assemble questions. We also utilized our local
Crafty Beaver
store for some hand tools and other miscellaneous items.
Joe was the real mastermind behind this whole project from start to finish.  I was his assistant (and safety police) while running the 8 ft planks through the table saw. Since we don't have a basement we lived with sawdust in the air for about a week straight. But all the cleaning afterwards was well worth the finished piece. Our table now serves as a place to meet with clients and we are excited to be hosting my family next weekend for lunch too! We so look forward to creating many more happy memories around our newest addition.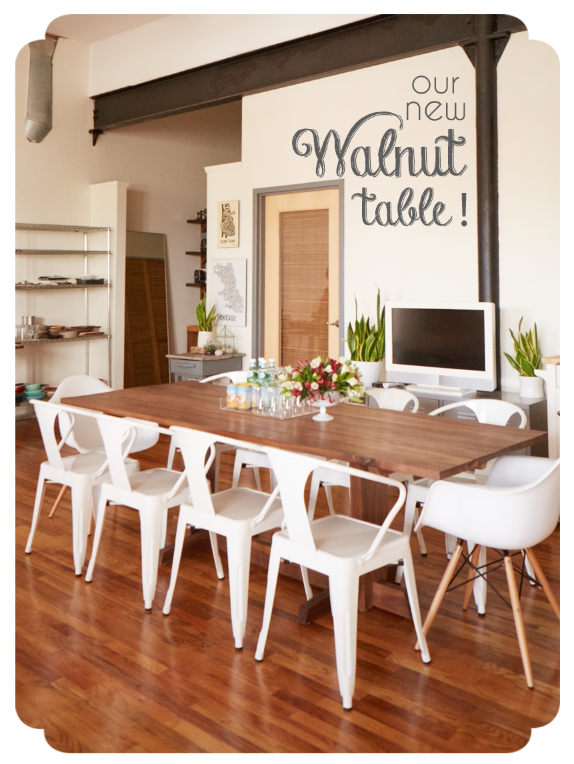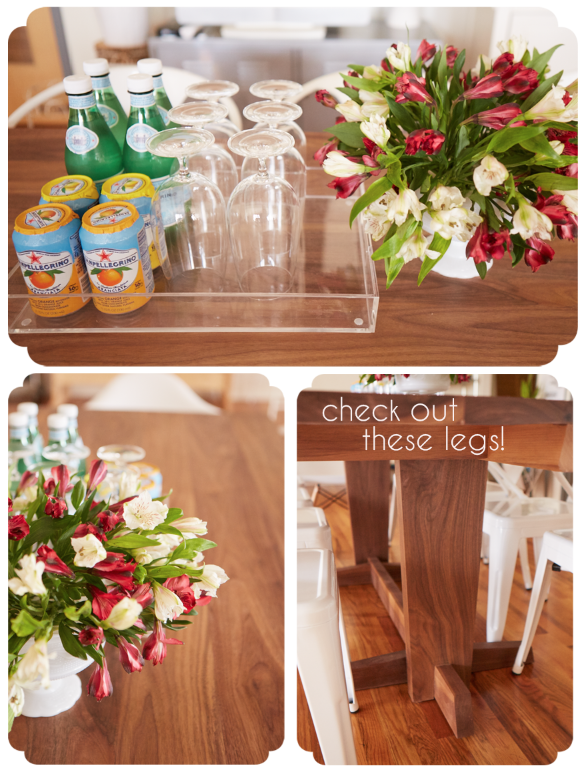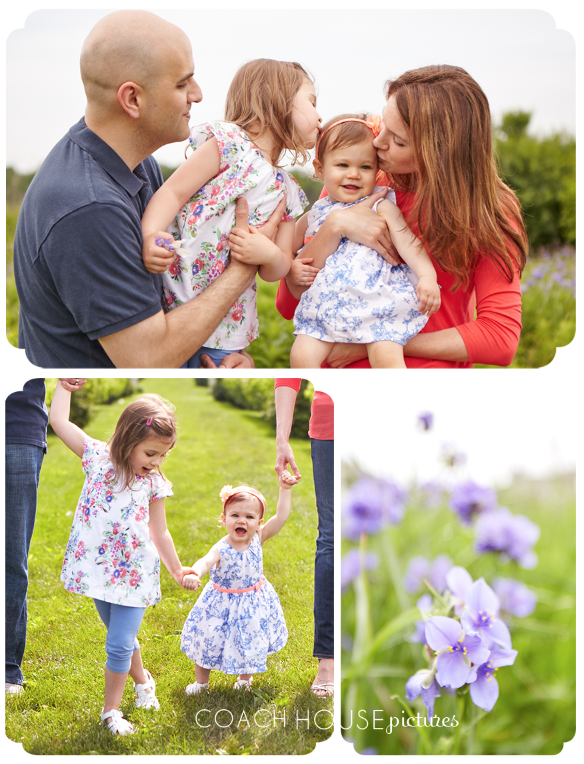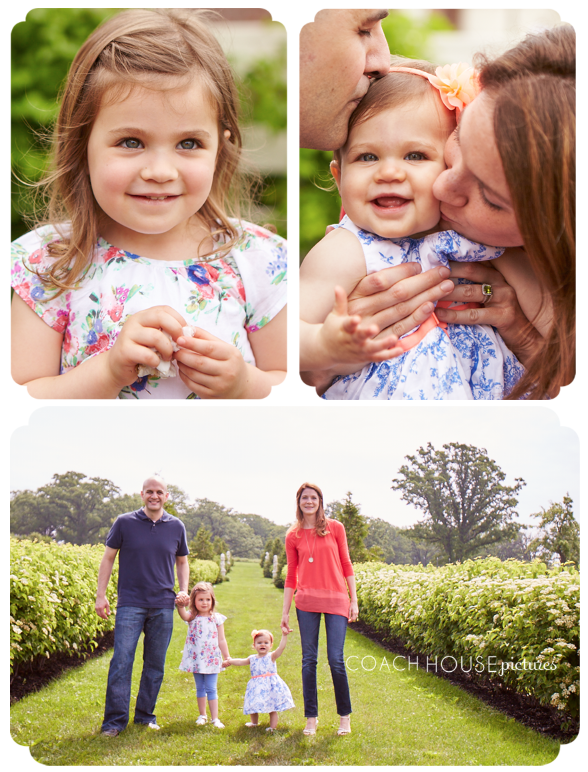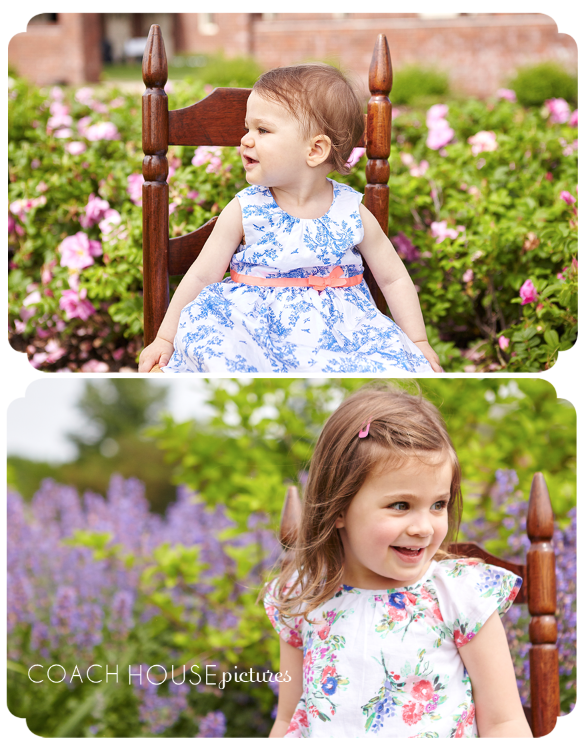 I had the joy of meeting up with the Holden family on a beautiful Saturday morning. Nothing like kicking off the weekend on the amazing grounds at Elawa Farm in Lake Forest. There grounds are just exploding with flower beds which made for the perfect backdrop for this sweet family photo session. We had a blast!  Can't wait until our next session!
We are thrilled about creating our first Guestbook sample using one of our favorite Engagement sessions to date. We are so passionate about offering these to our current and future clients mostly because I so wish that we would have done this with our own engagement photos. Not only is it a great way to bring together all of your favorite photos but its also a way to share your Engagement photos with your guests. Leaving plenty of white space on each page allows your guests to write there best wishes too.
And we are beyond thrilled to have found such a great book making company as well.
Redtree Albums
are hand crafted and bound using beautiful Fuji Crystal Archive paper with lay-flat binding. The front and back cover make the best canvases to show case your favorite image, with a single photo that wraps around to the back. We love these albums for there modern and minimalistic take on an heirloom.
It will surely be the best coffee table book you will love to flip through for years to come!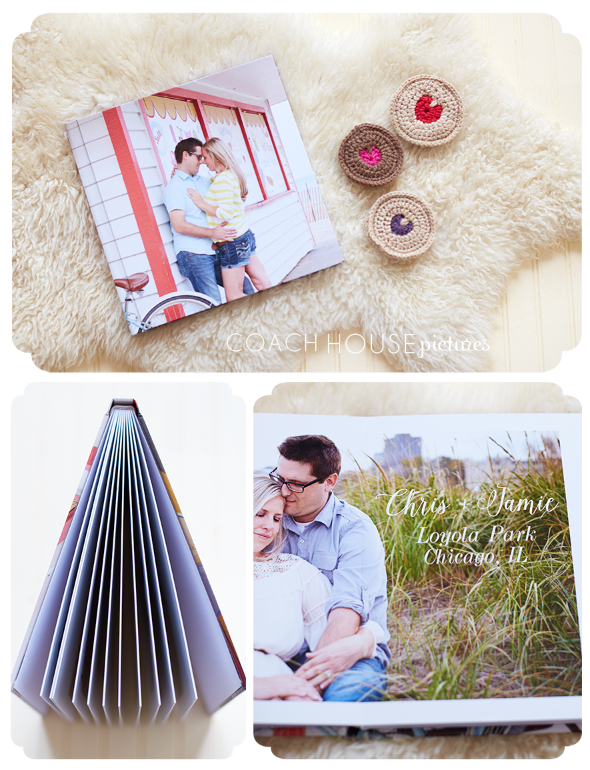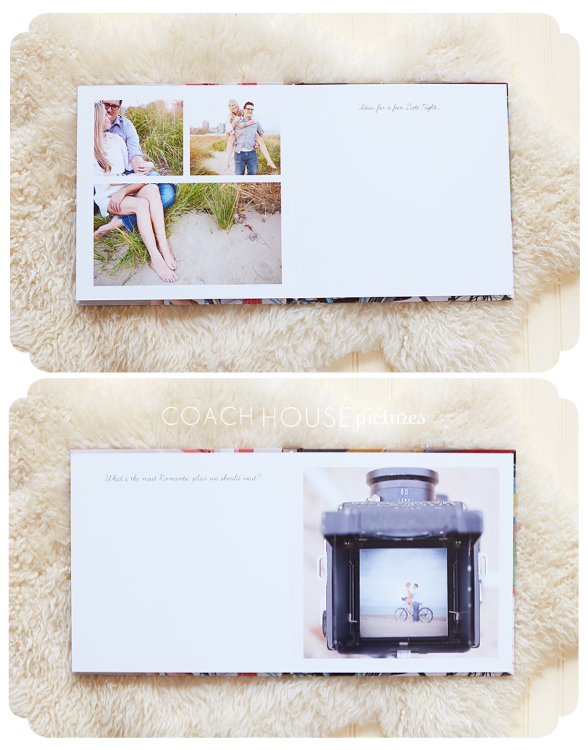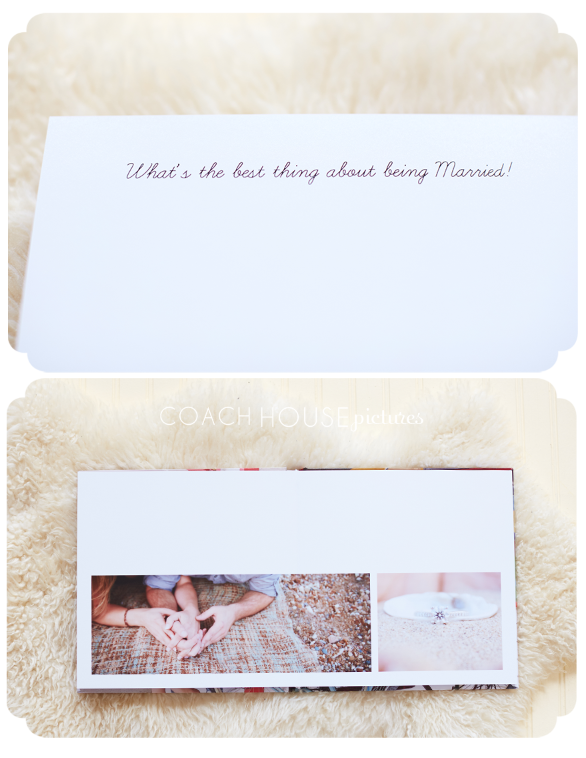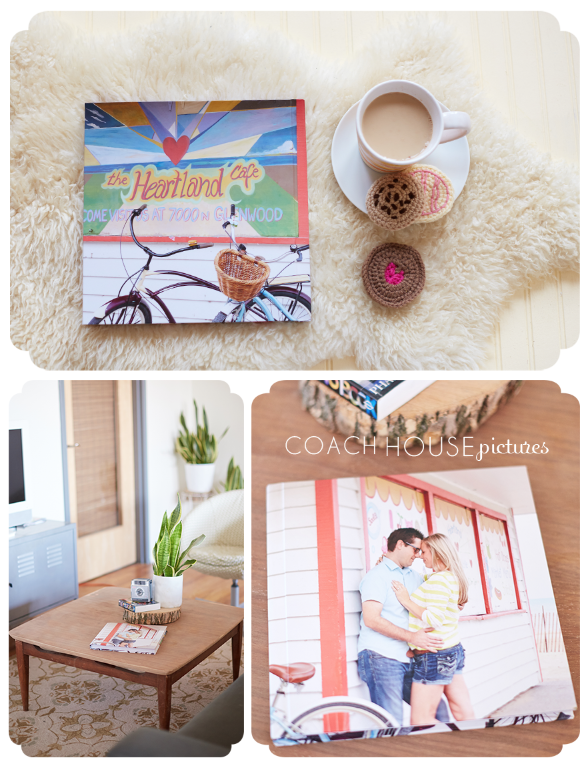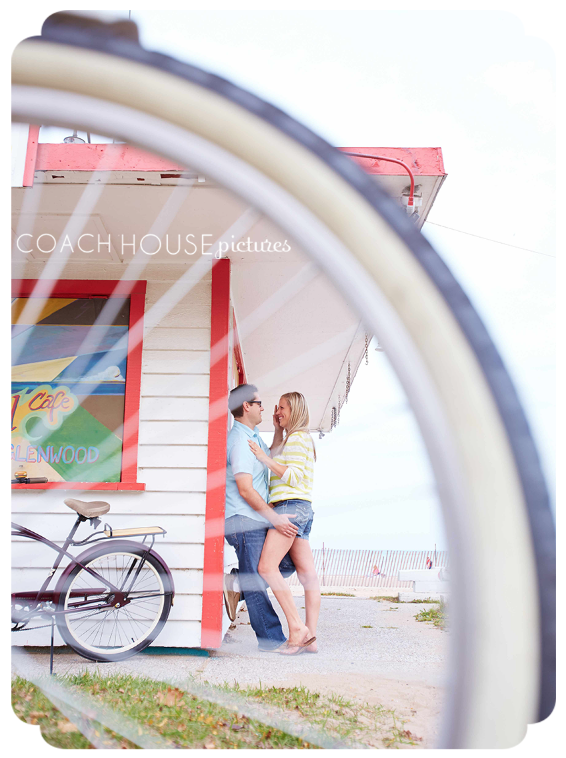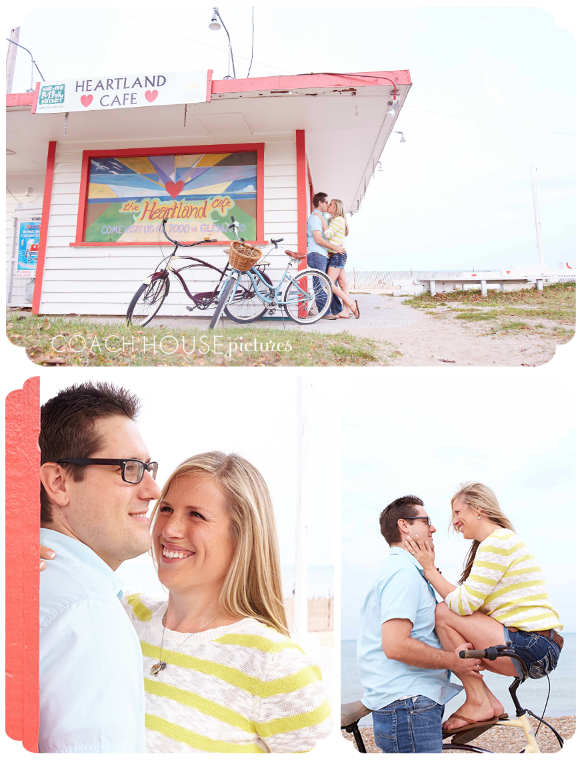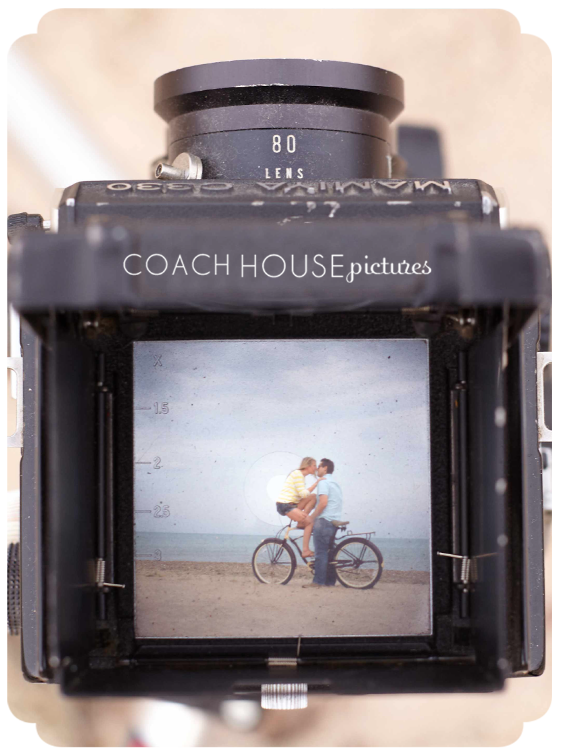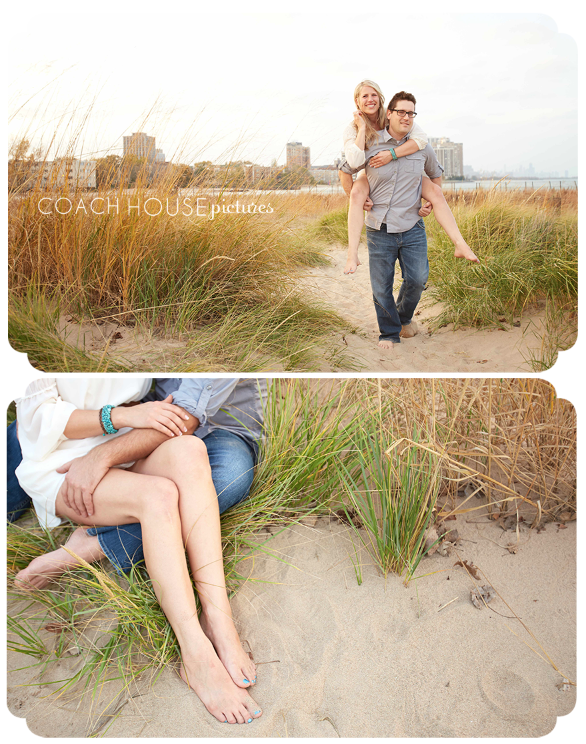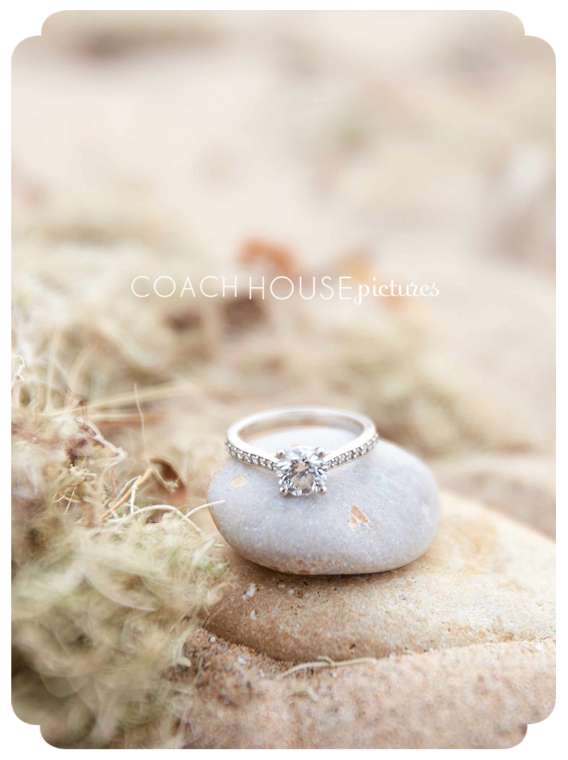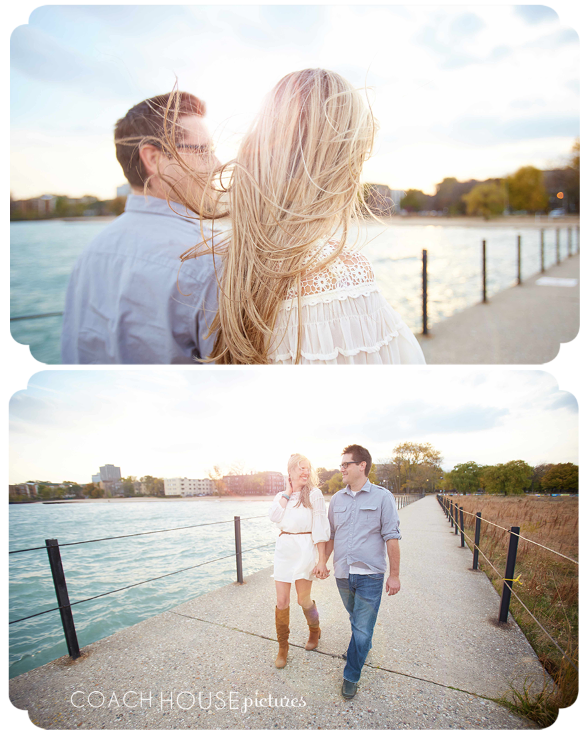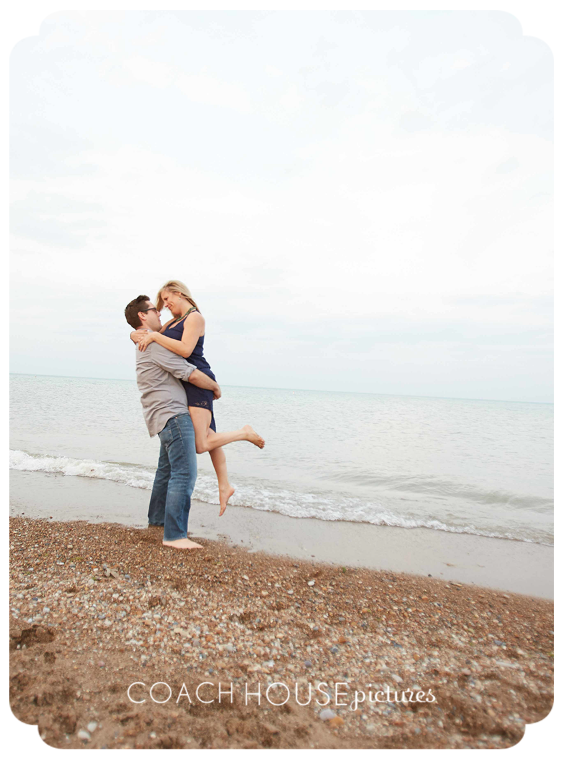 When we first met up with Jamie to talk about what she was envisioning her Engagement session to be like, little did we know that she already had her favorite spot on the lakefront picked out. Loyola Park is a special place that Jamie and Chris visit regularly either by taking long walks or by riding their beach cruisers. Needless to say that our engagement session was one of our favorites to photograph for sure! It's so special to spend time in an area that means so much to a couple. We cannot wait to photograph Chris and Jamie's beach wedding this summer too!!