Archive for 'Uncategorized'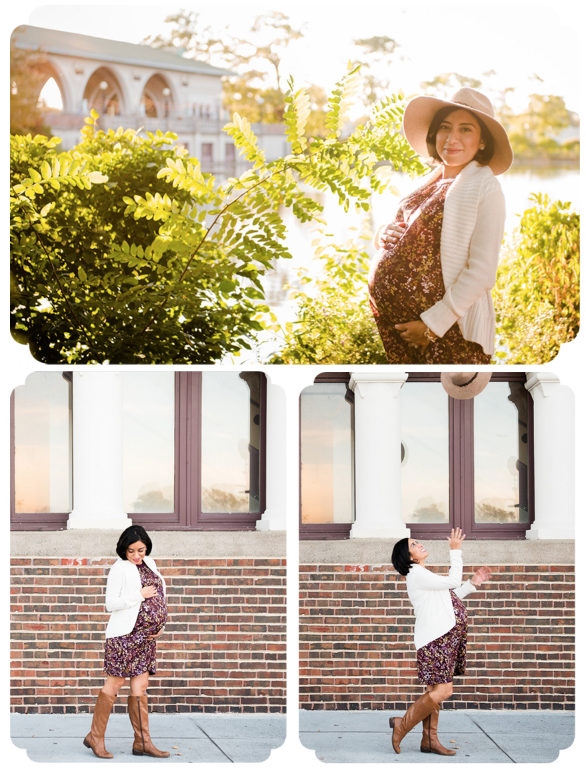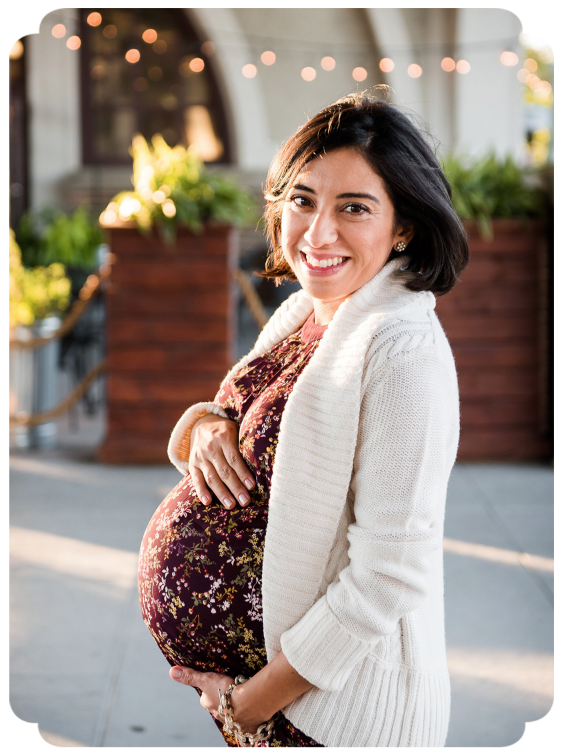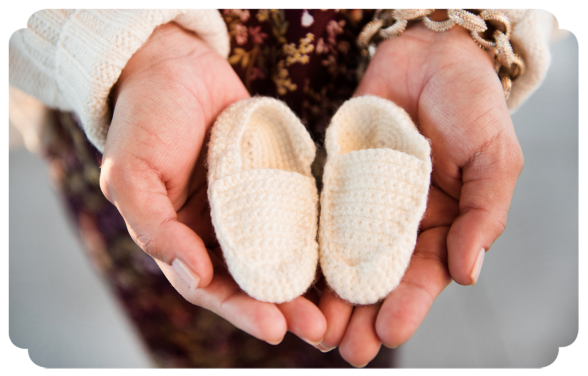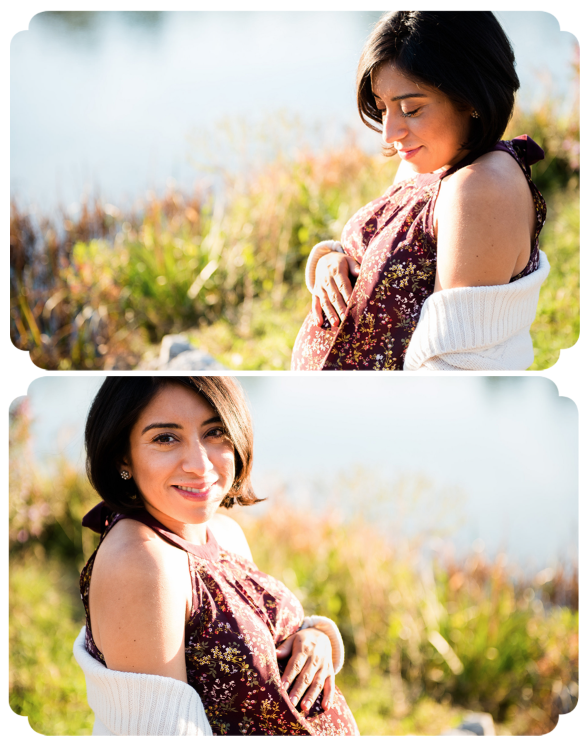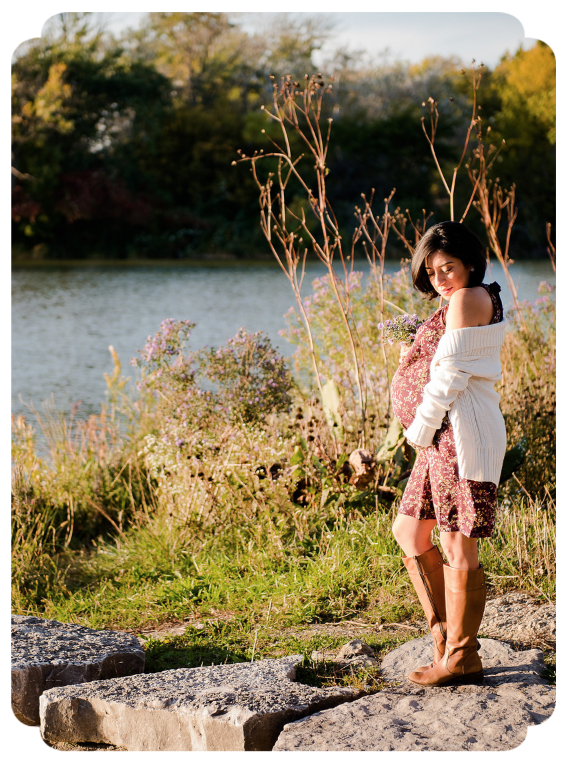 These last few months have been a whirlwind of celebration and wrapping up another beautiful wedding season all while preparing for my biggest and most important role yet- motherhood! And I couldn't be more excited or ready to welcome our little baby lady. I like to think that she's already shown a few sides to her personality already like keeping most of her playtime activity during the day and letting me sleep restfully at night. Along with her resistance to punctuality- today is actually her due date (40 weeks- YAY I made it!)  She is however showing no progress or interest in making her grand debut. Which has just given Joe and I more time to enjoy our cozy nights in together.
Thank you to the many special people in my life who have filled me with so much gratitude and blessings over the last 9 months. Our baby is truly lucky and blessed to be entering into such a loving community of family and friends. Including my sweet friend Karina of
Metts Photo
 for capturing these beautiful photos of me and baby a few weeks ago at
Humboldt Park
. Oh and for indulging me in my craving for
pizza
after our photo session 🙂 And to my family for always making me feel like the luckiest lady- I am thrilled and honored to be entering into motherhood. I can only hope to be as devoted, caring, and selfless as I have seen my 2 sisters be in raising their kids. With so much to learn, love, and laugh about I cannot wait to see what motherhood teaches me and our family.
To say that I loved putting together our baby girls nursery would be a gigantic understatement. I pulled inspiration from a few different place starting with 
Rifle Paper's
Wildfire wrapping paper
, nature, bold happy patterns and by tapping into the girliest side of me. For those who know me well- I'm not a pink girl at all- never really have been. So taking the leap to paint the nursery this dreamy peach/pink shade-
Whispering Peach
 was a big deal for me. But I loved using this color as a foundation to creating a calm, playful and pretty backdrop for many new memories to be created in. I am so excited to be sharing photos and DIY links/inspiration to all the many projects I had the joy in creating for her. My intention in everything I make by hand is that it will live on long past her infancy and be loved for many years to come.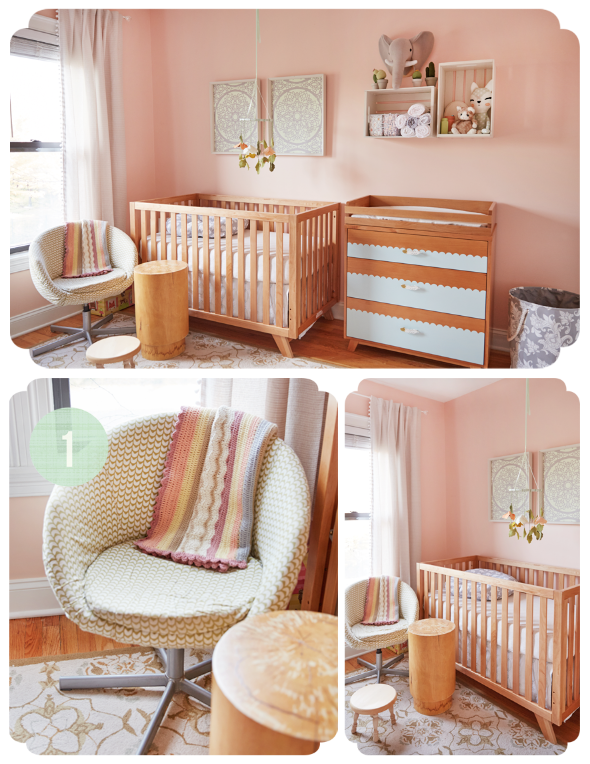 (1): This IKEA egg chair (that I believe is no longer sold at the store) can still be found on
Craigslist
- which is where I found it a few years ago for $20. I recovered it using an old IKEA bed sheet as my fabric. I've used this as my desk chair for many years and now has a new life and purpose in the nursery. I crocheted this sweet
baby blanket
over the last few months and loved how it turned out. The only thing I changed was adding a more girly scalloped edge to finish it off.  Using 100% cotton yarn was important to me as I suspect I will be washing this blanket many times over.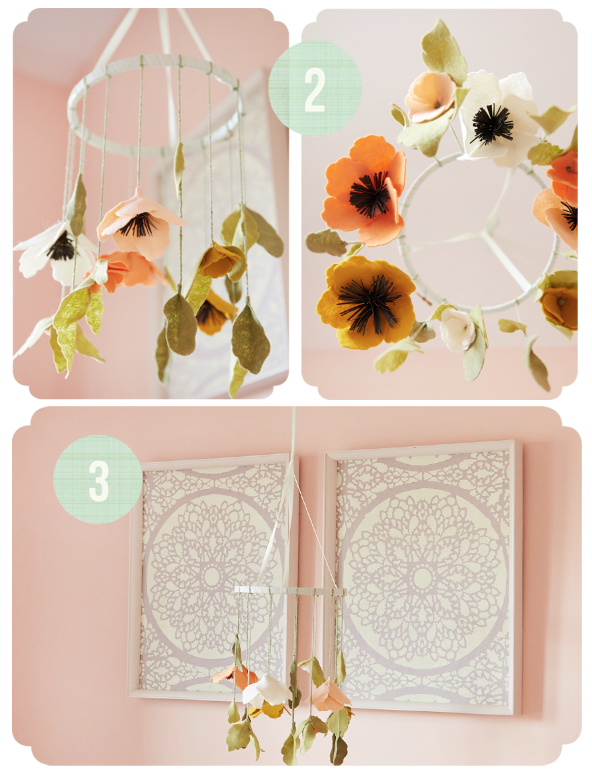 (2): I spent many nights cutting out these petals and leaves before putting everything  together to create this whimsical nature inspired mobile. I took inspiration and the petal patterns from the book
Paper to Petal
. However instead of using paper I decided to use felt for its durability.
I had so much fun picking out the
felt colors
for this project. I wrapped a
14" wood embroidery hoop
 with satin ribbon that I had left over from
our wedding
 and used the same ribbon to hang from a small white hook mounted to the ceiling.  How sweet would it be to wake up to this view every morning 🙂
(3): I created these wall hangings using the
Charlotte Stencil
from
Cutting Edge Stencils
 and an inexpensive
canvas drop cloth
from Home Depot. The matching wood frames where a thrift store find that I simply sanded lightly and painted using a cream colored chalk paint.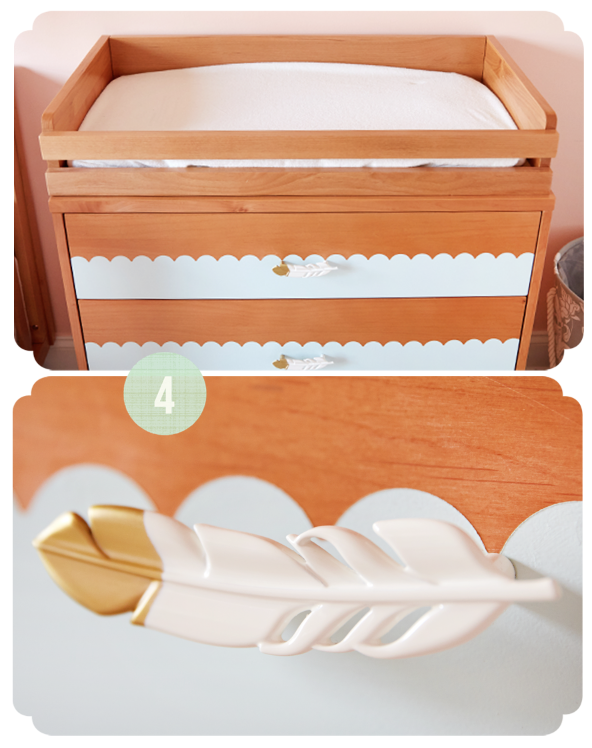 (4): The dresser/changing station is from 
buybuy baby
. And while I loved it for its clean lines and that it matched the
crib
 I thought it could use a little more love and a dose of playfulness. So I added (what might be my favorite shape)  scallop edges using
this tape
onto the  3 front drawers and completed the final look by adding these fun
Target feather drawer handles.
  A complete transformation with little investment!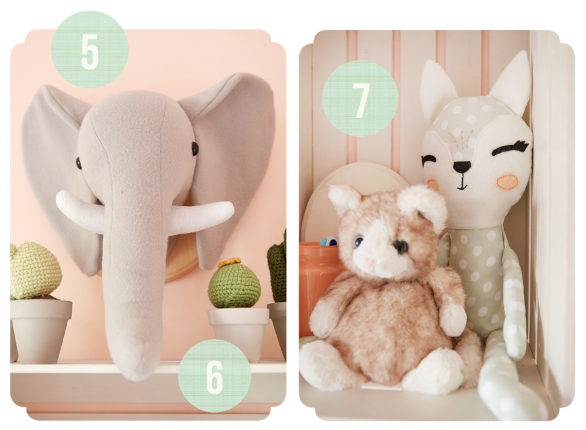 (5). Creating this faux taxidermy Elephant head was such a fun sewing project. I loved how easy
this pattern
was to follow- perfect for a beginner like me! The only thing I added was mounting the head onto an unfinished wood mount found at Jo Ann Fabrics.
(6). Crochet Cactus- what else is there to say? I've added to my collection over the past year and now they have a permanent home in the nursery. To get started on building your collection check out the easy to follow pattern at
Little Things Blogged
- thanks Tanya 🙂
(7). This
stuffed fox pattern
 by
Miranda Winslett
was so easy to make- again great for a beginner. The hardest part was picking out the fabric combination. I can't wait to make more of her patterns.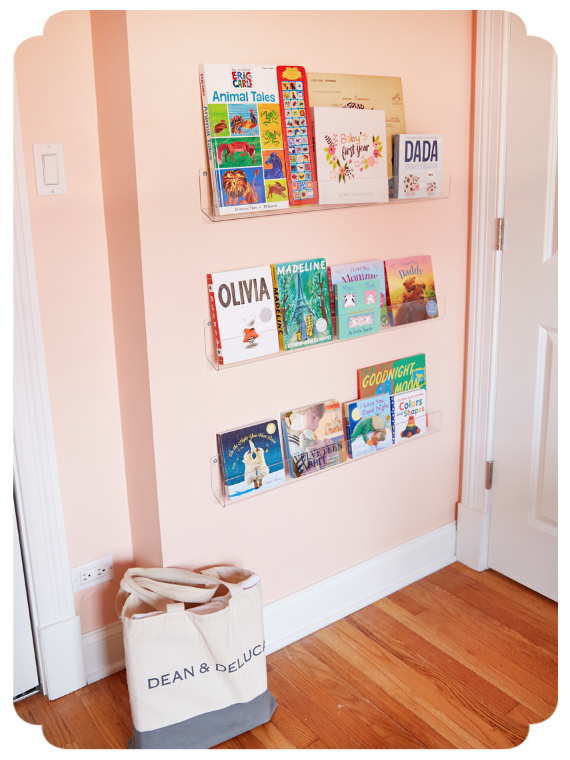 (8). Okay- so not really a DIY but I wanted to share the link to these
clear bookshelves
which are actually greeting card displays. I choose the 30' long ones to fill a small nook behind the door. I love how they don't take up any visual space and really help the book titles pop off the wall. I have to thank Sarah a recent client of mine for this find- she had them in her nursery and was where I first saw them 🙂
If you've made it this far then you really LOVE DIY's as much as I do! Thanks so much for taking this nursery tour with me. And if you're wondering what's on the other side of the wall in the nursery- its my office! More on that at a later time. But for now wish me luck 🙂 Happy weekend friends! xox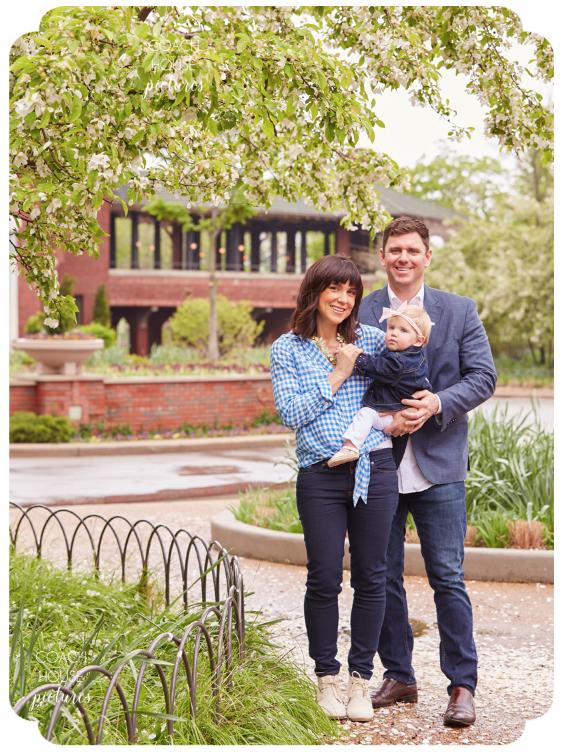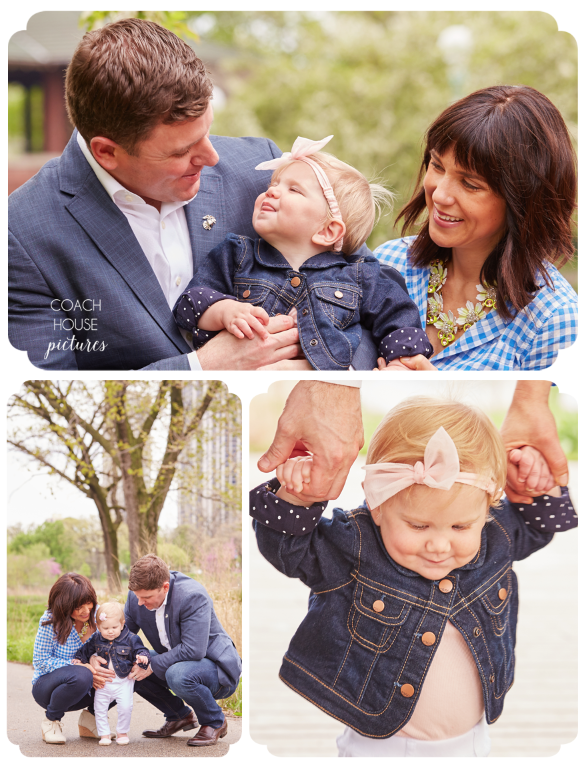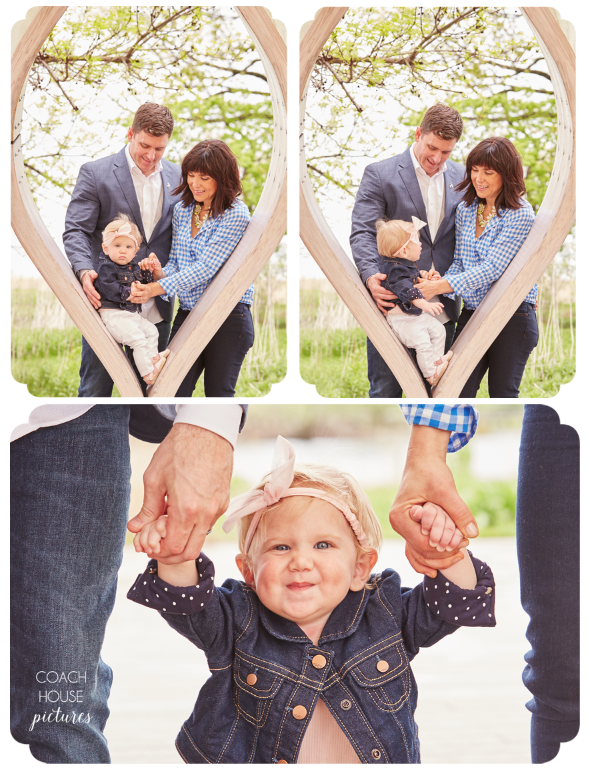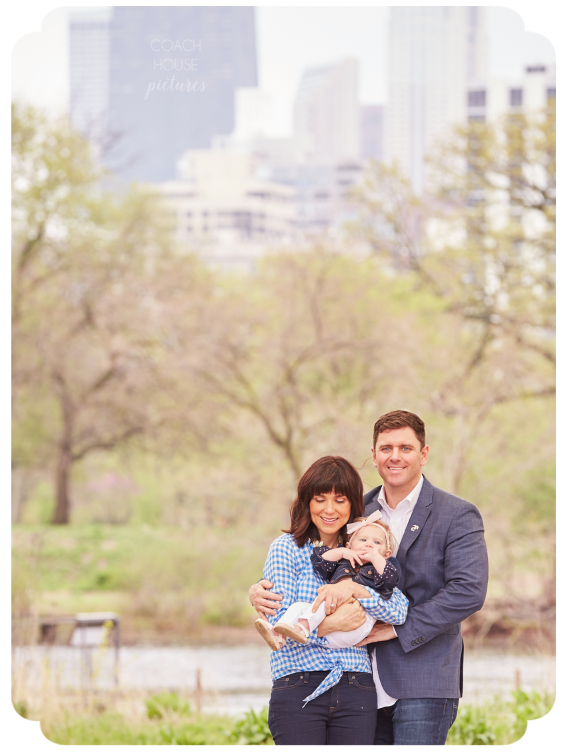 Summer in Chicago is finally here and my Chicago family sessions are officially in full swing. The clouds parted just in time for my photo session with The Barkers last week. It was so great to meet them at the South Pond in Lincoln Park while all the trees were at last in full bloom.  And little Ava was the center of attention sporting her adorable jean jacket, espadrilles and the best smiles that had us all laughing out loud. There is nothing quite like summer in the city with family!
Love is all around today- can you feel it?  I like to think that love for each other should be celebrated on a daily basis.  It's the little things that add up like daily hugs and kisses in the morning with your loved one or cooking dinner together while sharing a bottle of wine. Or my favorite when Joe folds my laundry or makes the bed in the morning- haha- these little nuggets of daily love are what keeps love alive and a daily celebration of appreciation! May you celebrate with your love(s) today and for the rest of the year! xox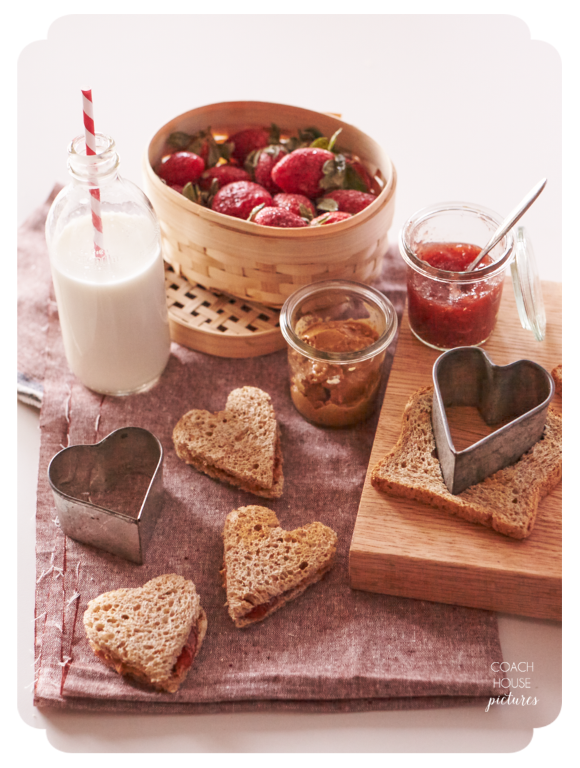 Thanks for joining me for my newest monthly blog series I like to call- Friendor Spotlight. Every month I will be highlighting a different Chicago wedding vendor to add to the creative conversation, inspire, showcase the many talented ladies + gents in and around Chicago and to encourage others to lead with love and intention everyday.
Please welcome Emily Talsma of
Emily Rose Flower Crowns
to February's Friendor Spotlight series. I met Emily last year while shooting her brother's wedding in Chicago. She was in the wedding party and the bride was wearing one of her custom flower crowns. I knew right away that she was someone I needed to connect with and I'm sure glad I did because after our first coffee meeting we found out that we are neighbors and in fact only live about 2 blocks away from each another!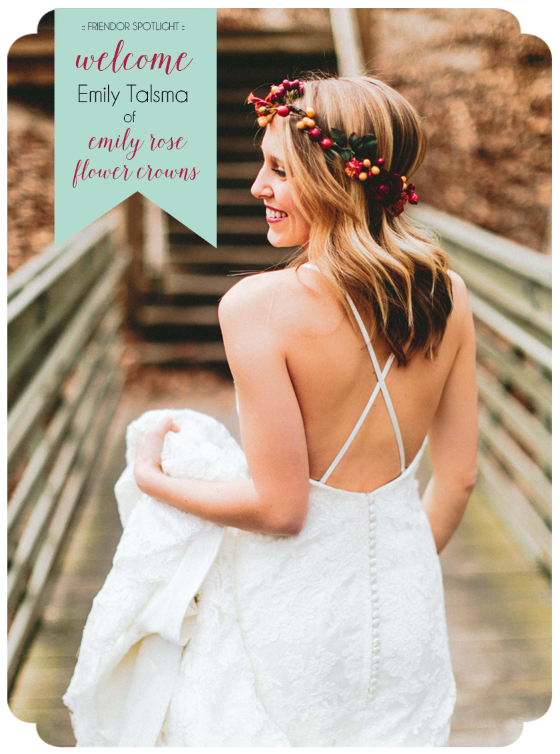 Q: Where does your inspiration come from?
Emily:
  I am so inspired by my grandmother, Evelyn Ruth. She wore red lipstick every day, wasn't afraid to be bold in her style (hello, high heels and fur coats!), and was kind to everyone. I feel a little bit of her genes in me every time I prance around in a flower crown. Also, I'll never forget the words Jodi of Giving Tree Photography said to me when I was first starting my businesses: "Always be a little kinder than necessary." That inspires the heck outta me. I want to be kind. More than successful, I want to be kind.
Q: What pushes you to keep creating your best work?
Emily:
  When I was getting married, I could not find a flower crown that I liked (or really any at all!) and felt like I had no choice but to make my own. When I make my crowns, I make them with my future clients in mind and try to create things people would actually want to wear on their wedding day - crowns that are aesthetically beautiful and tasteful but are also high quality. I make sure my crowns won't fall apart + choose nicer flowers that look real in photos because that's what I would want!
Q: If you could give your younger self one piece of advice what would it be?
Emily:
  Don't be so hard on yourself.
Q: When you need to unwind/get away/escape where do you go and what do you take with you?
Emily:
  I'm the weirdo that unwinds by cleaning or creating something. It's weird because my job IS creating stuff so it's sometimes hard to separate work from "life" (but I guess that's not a bad problem to have, right!?). As far as "getaways", Michigan will always have my heart. Beautiful uncrowded beaches + wineries with free tastings + the nicest folks around? Count me in.
Q: Favorite place in Chicago?
Emily:
I'm trying so hard to not sound like the lamest person ever... Aldi?? My own apartment?? jkkkkkkk (kind of)... My husband and I are such homebodies when we do go places, we're total creatures of habit. Thai Lagoon is our favorite place that we go to. It's the best Thai in the city, hands down!
Q: The best gift you have ever given yourself?
Emily:
Not jumping into another office job for the sake of security/comfort and finally doing what I love. I think that one takes the cake. Special thanks to my husband too for that one. He believes in me a crazy stupid amount.
Q:
What are you most looking forward to in the new year?
Emily:
  Now that both of us work for ourselves, I think we'll be traveling a lot more which is super exciting! We've always wanted to do a road trip across the U.S.
Q:  Favorite book or podcast that everyone should read or listen to?Emily:
I'm reading Chronicles of Narnia for the first time right now (super late on that bandwagon...) and it's kind of the best. It's actually a children's book so it's really easy to read and has the sweetest tale, based off of the sacrificial love of Christ.
Q:  3 words that describe you today?
Emily:
Goofy, Motivated, Ice cream-craving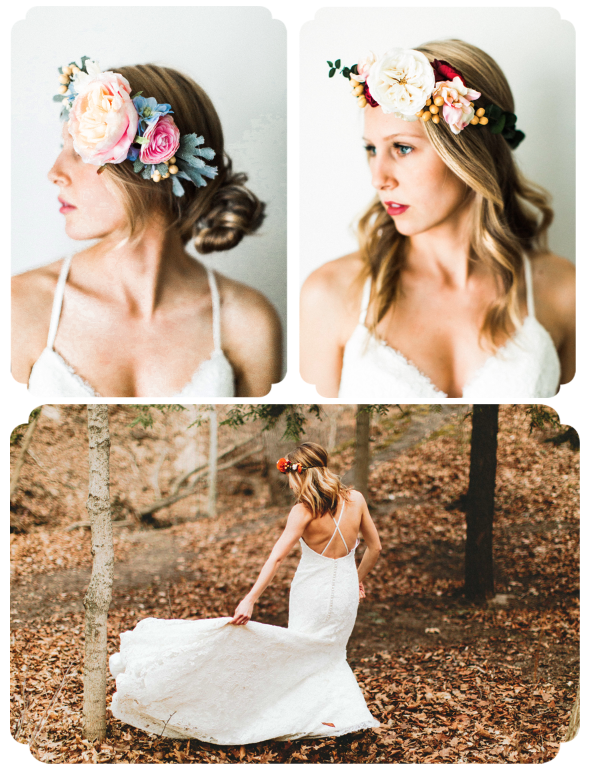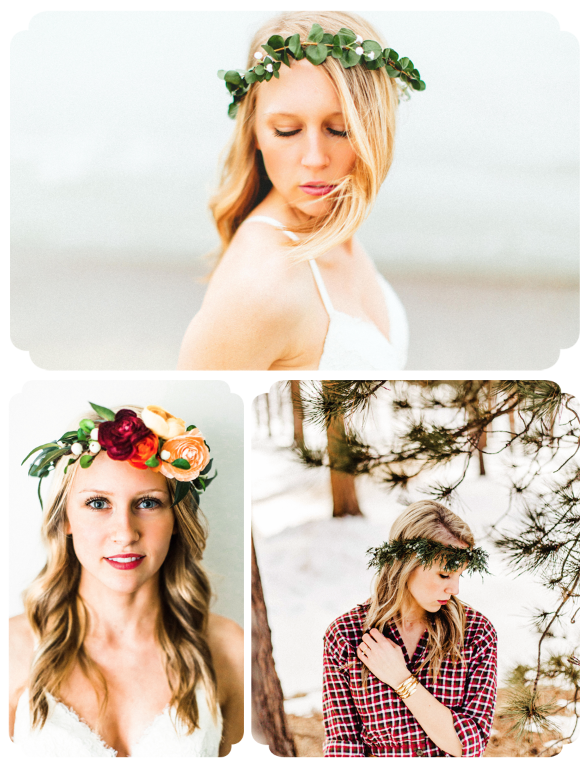 Thank you so much Emily!  If you would like to connect and learn more about this wildly talented lady feel free to reach her here:
Instagram: @emilyroseflowercrowns
Facebook:
https://www.facebook.com/Emily-Rose-Flower-Crowns-340167592828844/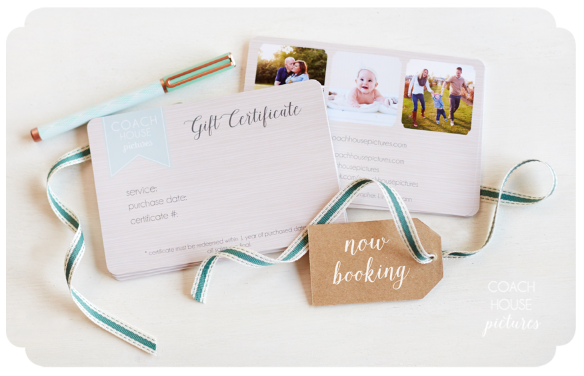 Looking to gift someone special a family or kids photo session this Spring or Summer? Wanna surprise your wife with an Anniversary OR Maternity session? Or traveling to the Midwest and want to capture an afternoon on the lakefront? Personalized gift certificates for any occasion are now available! Message me to start planning your next photo session. Email: info@coachhousepictures.com
To say 2015 has been a whirlwind is an understatement for sure!  But I wouldn't have had it any other way. This year I have faced fear head on and you know what- I am still here stronger and better because of it!!  Quitting my 9-5 corporate job of 10 years was one of the biggest fears I faced and I've never been happier because for the first time in my life I feel like I am actually LIVING my life on my terms. And not just any life but a passionate life lead with love and intention. Living an authentic life means everything to Joe and I as creative people and as people who are so passionate about experiencing this amazing world around us.
We are so grateful for all the gifts that 2015 has brought into our lives. Here are a few snippets of all the beautiful wedding moments we were able to capture along our journey. Thank you to all our couples who welcomed us into their lives. We are honored and blessed to be able to photograph so much love!  We are thrilled at what the new year holds for us! Cheers 🙂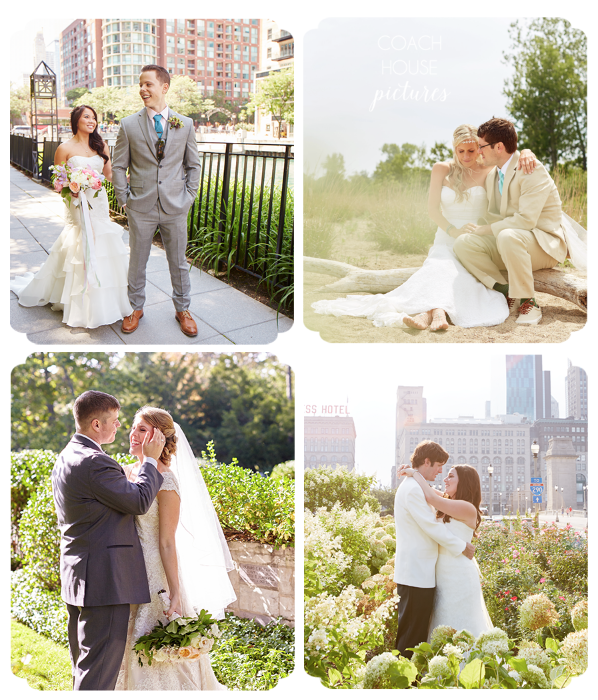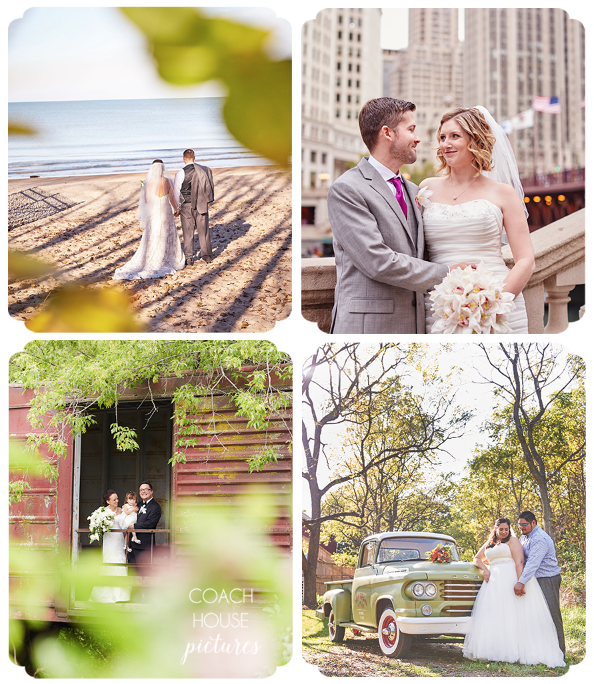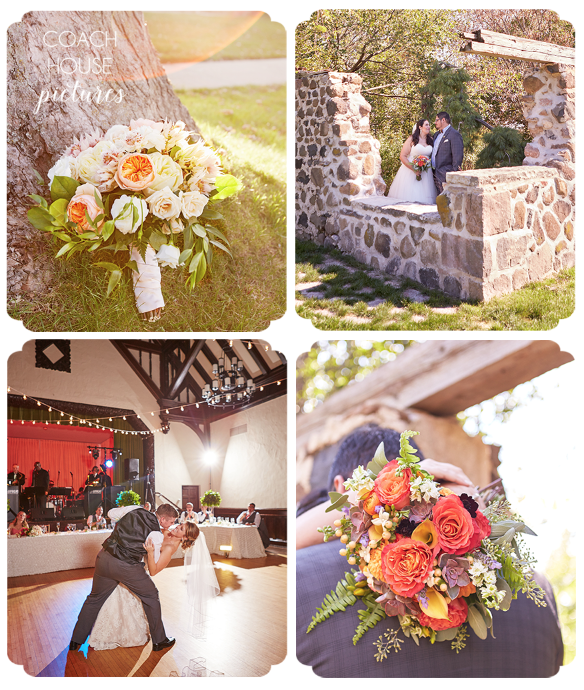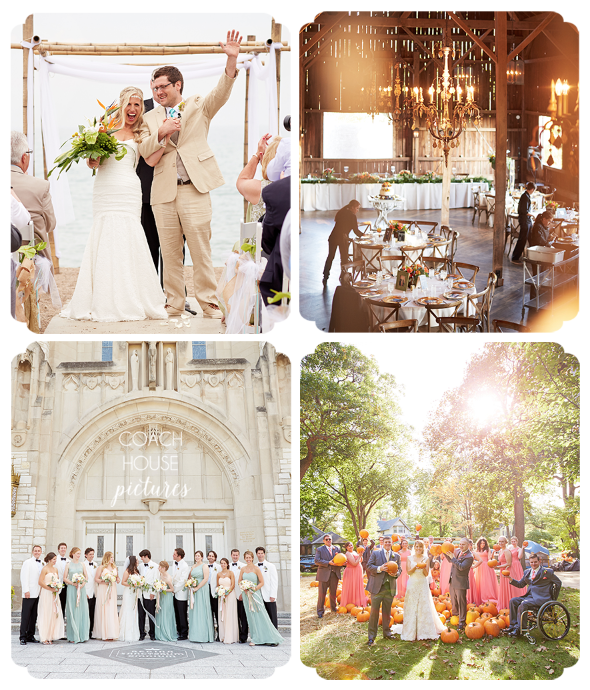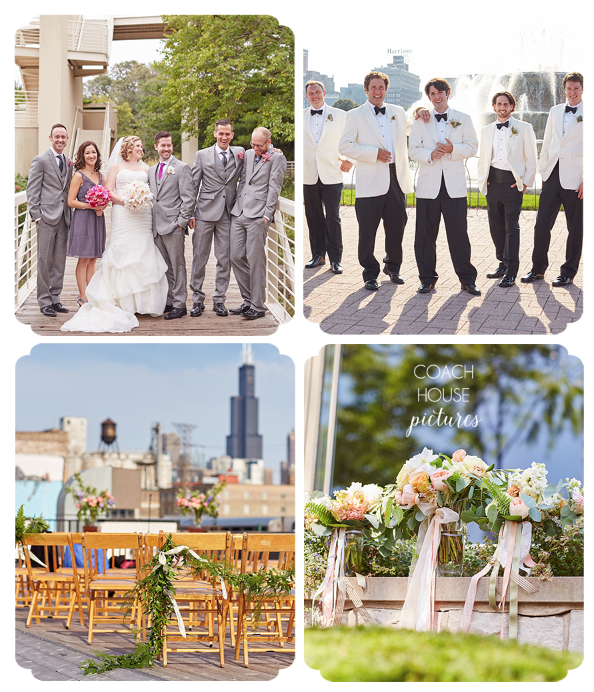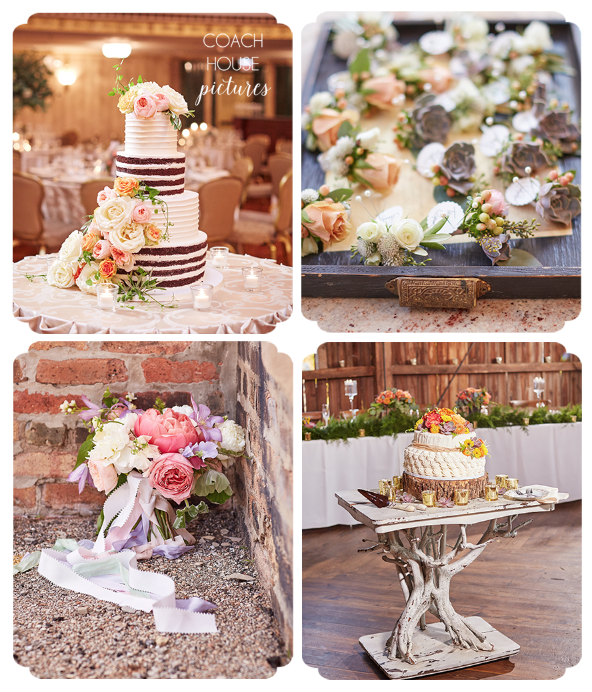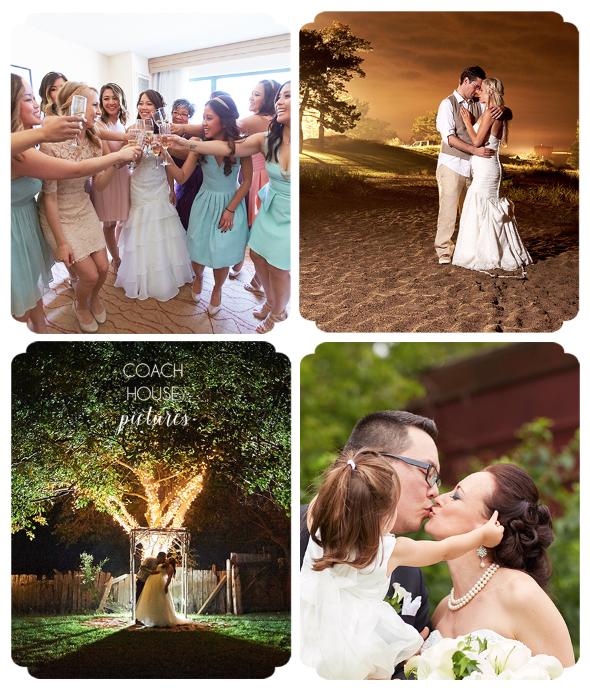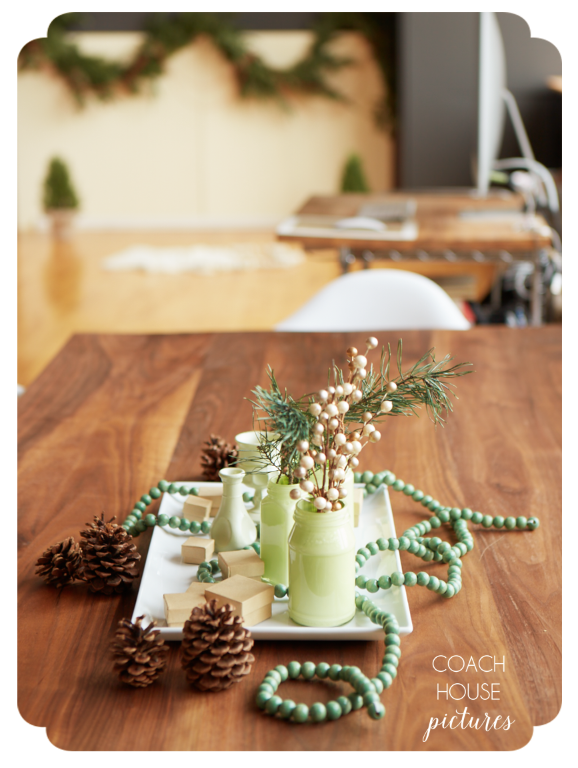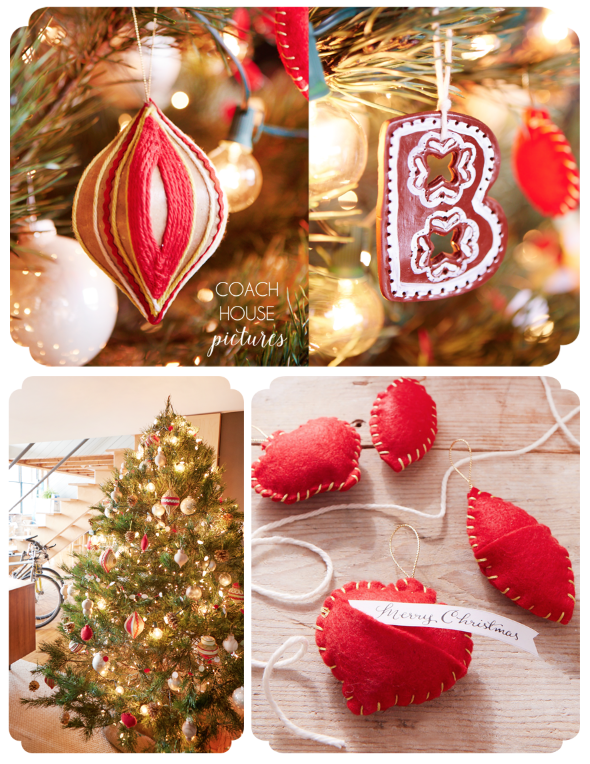 The month of December has felt like such a whirlwind. I feel like we are still settling into our new place in Logan Square (I will someday get to unpacking my craft supplies one of these days) Some of the highlights of this month include decorating for the holidays!  Nothing sets me in the holiday spirit more than carefully unpacking all of the handmade ornaments I have made over the last 5 years and dressing up our tree with them. A beautiful tree all light up at night really sets the holiday mood for me!
One of the best things about this year is opening up our home to family and friends as well. Early this month I hosted my first craft night with a few of my favorite vendor friends. We created these easy (as well as addicting to make) 
felt ornament gift tags
from
The Purl Soho
. These mini gift tags whip up quickly when paired with great company, comfort food, and wine! And look sweet as a tree ornament or as a gift tag. I hope to continue to share my love of the handmade by hosting seasonal craft nights as a chance to unwind, step away from our computers, socialize, and create something with our hands.
Another fun social event Joe and I hosted a few weeks ago was the monthly
Tuesdays Together
Chicago meetup. Tuesdays Together is a chance for local creatives and entrepreneurs who believe in community over competition to gather together to discuss a new business topic every month. It's also a great chance to get to know so many talented creatives in the wedding industry to help support each other in our businesses.
Tuesdays Together
was created by
The Rising Tide Society
as part of a movement to help small businesses lead with love and intention. I've meet some great people through these meetups and honestly look forward to our meeting every month. For the month of December our host
Elizabeth Nord
decided the Dec meetup to be all about celebrating the holidays. Some of us wore ugly Christmas sweaters, I wore the ugliest thing in my closet that looked holiday-ish and enjoyed the evening by mingling with new and old friends.
Now with the month of December winding down- I am spending time with my family (I just got back from a sisters/mom trip to NYC)- which I will be posting a few photos from our amazing weekend away! I'm also gearing up for a blogging/marketing course hosted by
Christine Tremoulet
called
Business Brilliantly
. Its a marketing course geared toward harnessing the power of the blog! So you can count on seeing much more of me here on ma blog!
To close I would like to send a virtual THANK YOU to all those who continue to love and support our small business. Even for those who still maybe aren't 98% sure why I left the corporate world to pursue this dream of living the life of a full time wedding and family photographer- I still say thank you! And of course to all our the 2015 couples and families who continue to spread the word and are the reason why we are still growing. THANK YOU (from the rooftops!!) YOU are the only reason why we are able to continue to do what we do. YOU are the reason why we are able to pay our phone bills, buy groceries, enjoy the occasional date night and help keep the hustle alive!! Seasons greetings and may you continue to enjoy the comforts of your nearest and dearest this holiday season.
much love,
~Liz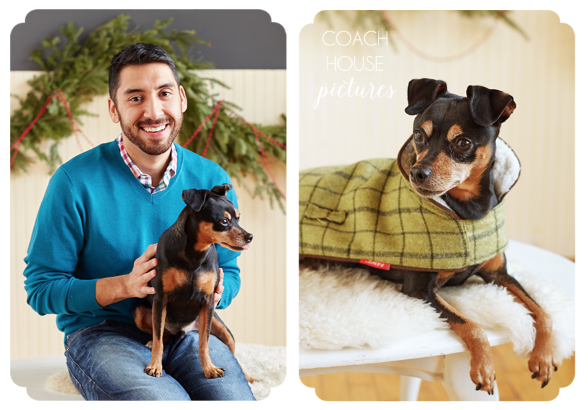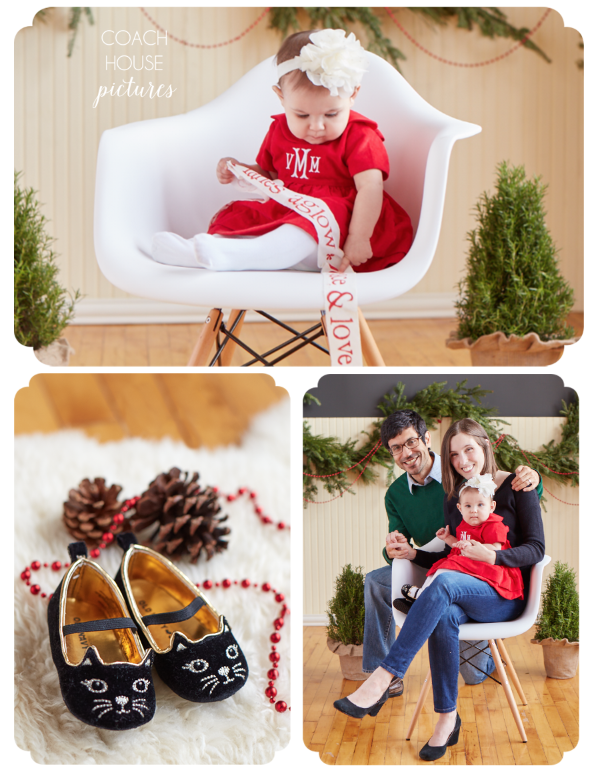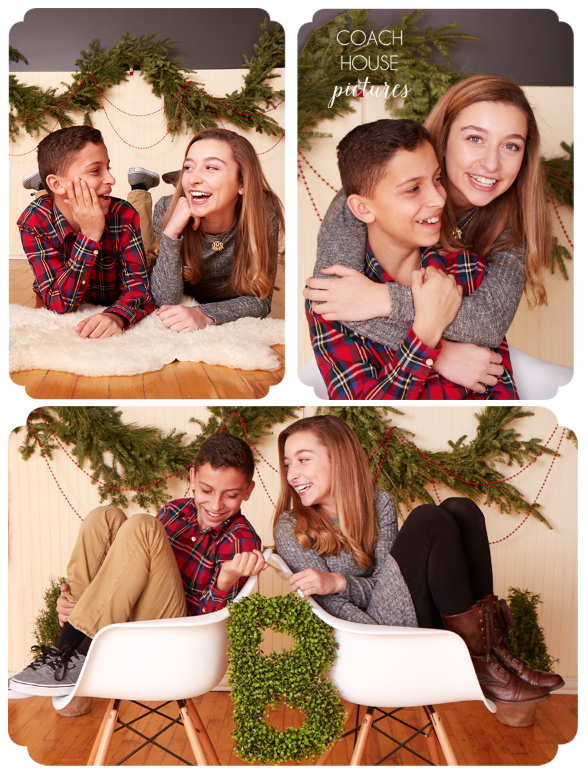 It's been an exciting month hosting a few families for our first Chicago holiday mini sessions in our Logan Square studio. I love the fact that every family brought so much great energy to the set that it made it hard for me to pick my most favorites to send to my clients. As soon as they arrived we cranked up our
Holiday Collection
of tunes on
Spotify
to help get everyone into the Christmas spirit even more. We have a few more sessions lined up for the following week and I am so excited to keep our studio doors open for our clients this season.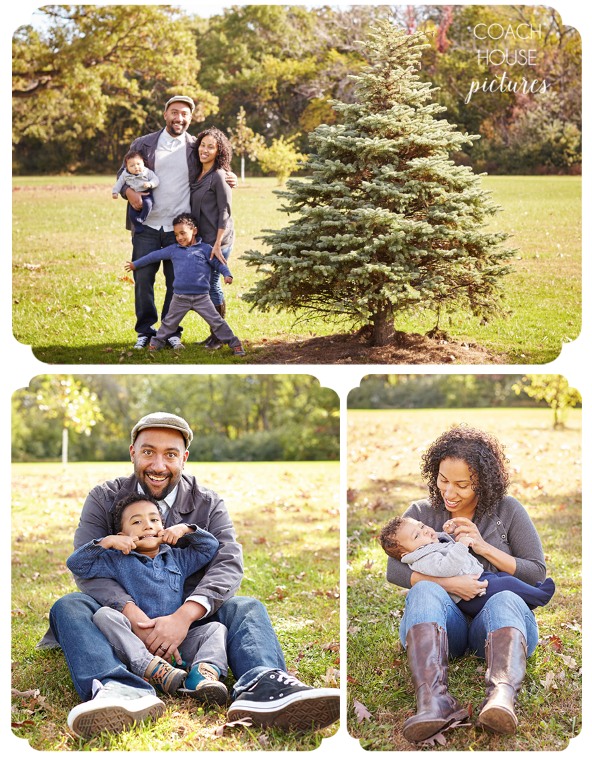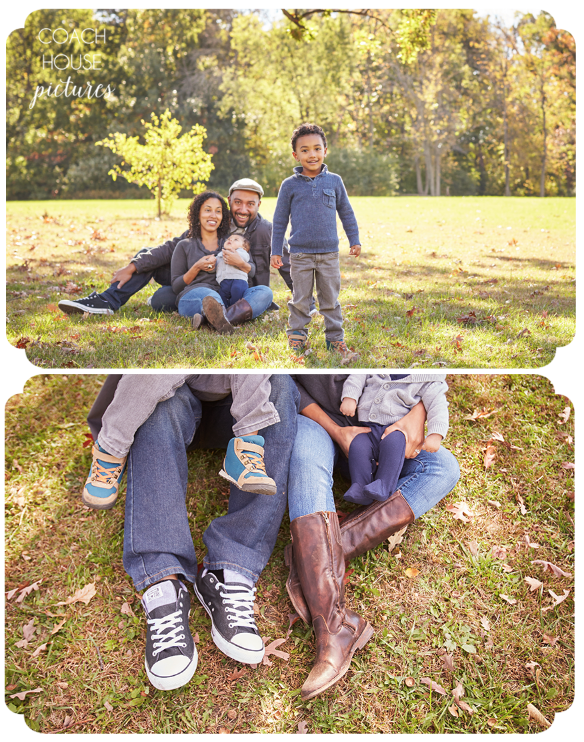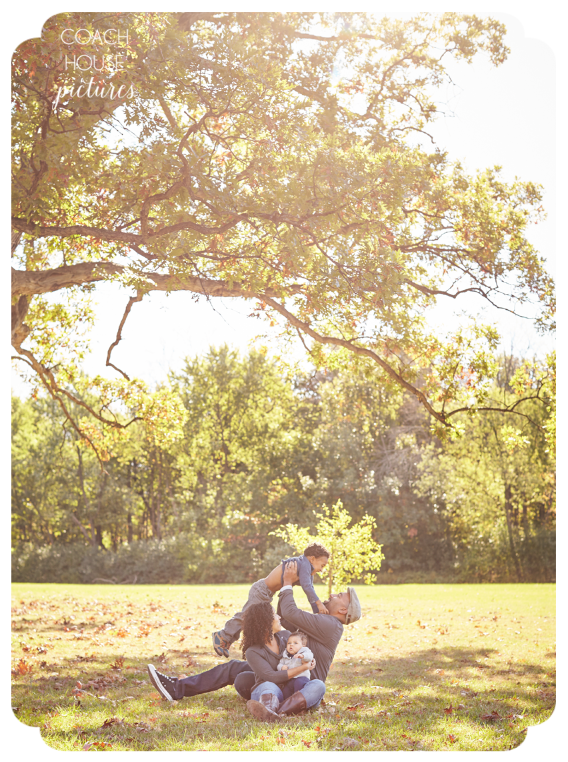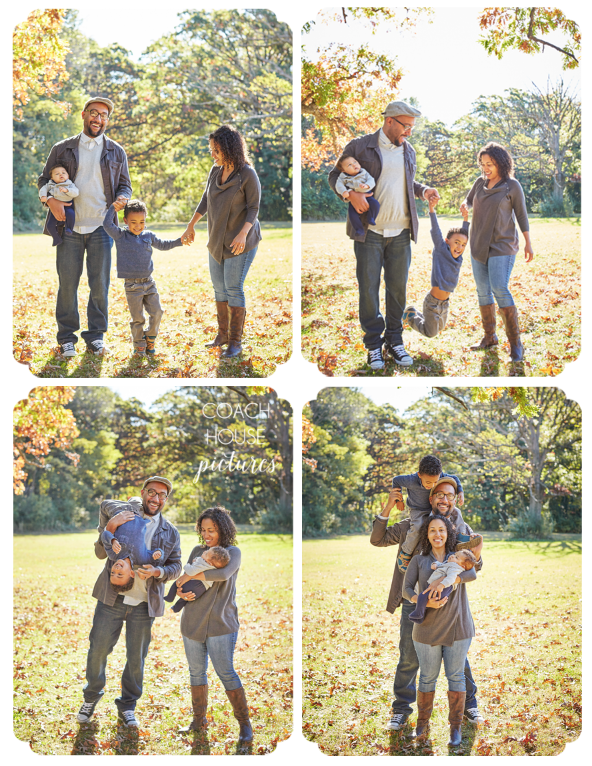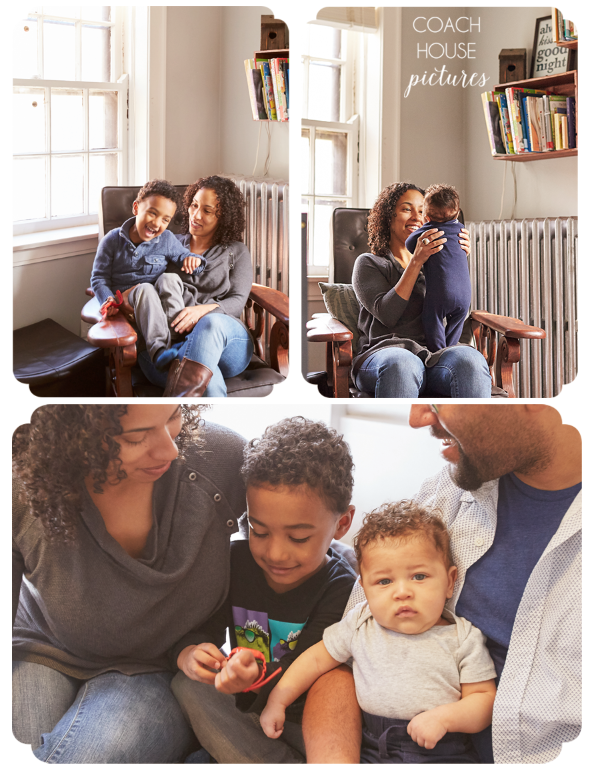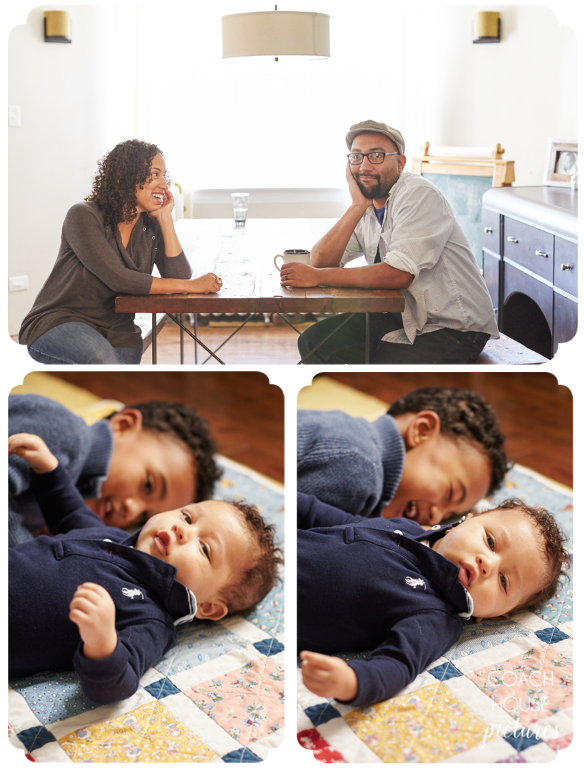 Fall in Chicago is one of my favorites time to photograph outside. The colors, leaves, and crisp cool air is the perfect excuse to layer up and hold the ones you love even closer. Photographing The Gary family at the
Dan Ryan Woods Forest Preserve
and at their home nearby in Beverly made for the perfect Fall day!
Adrian their oldest son had us all laughing out loud more than once with his love and panache for being in front of the camera.  So much love and new adventures happening for this sweet family of four! Thank you Brandon + Milissa for inviting me to capture these moments for you all and for inviting me into your beautiful home!
When Kari told me they wished to visit a few special places in the city that meant a lot to her and her fiance Gino- I knew we were in for a very special Engagement session together. Starting at the
Lincoln Park Conservatory 
where Gino proposed to Kari in front of a small fountain. I couldn't get over her dress and the perfect pop of florals against all the tropical plants.
We then went to a private roof top nearby where Gino used to live and where the first memories of their relationship blossomed. Can you believe those breathtaking views of
Lincoln Park
and the
Chicago
skyline?!  I instantly fell in love too!
To end the night we took a stroll through the South Pond boardwalk and toasted with Kari's second love
Starbucks
.  Add one of the most perfect Fall sunsets to the mix which made for such an intimate and romantic Engagement session.
We can't wait to celebrate with them next year for their July wedding!