February 13, 2018
posted in
Awards
,
Chicago Bride
,
Chicago Family photographer
,
Chicago Groom
,
Chicago Photographer
,
Chicago Wedding Photographer
,
coach house pictures
,
Expertise
,
Family Photography
,
Midwest Wedding Photographers
,
Wedding Wire Couple's Choice Award
with 0 Comments
I couldn't think of a better way to jump start this new year with not one but (count'em) TWO Photography awards. Thank you to all my past Wedding and Family Photography clients which without you and your amazing reviews these awards would not be possible. So happy to have been awarded the Wedding Wire Couple's Choice Award. This award recognizes the top five percent of local wedding professionals on WeddingWire who demonstrate excellence in quality, service, responsiveness, and professionalism. Winners are determined by reviews left by the best newlyweds that I have had the pleasure to work with.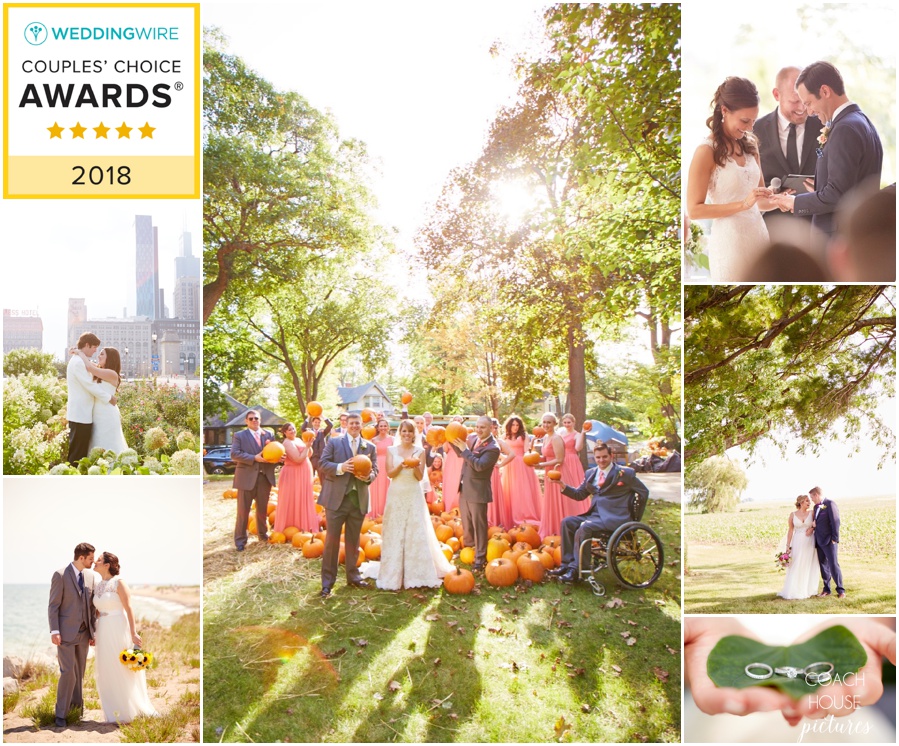 And for the second year in a row I have been honored as one of Chicago's best Family Photographers by Expertise.  This award is based on credibility, reputation, experience and professionalism. With over 700 local Photographers surveyed only 19 were picked as the top in Chicago. Thank you to all the sweet families who I have had the honor to photograph such amazing memories for.