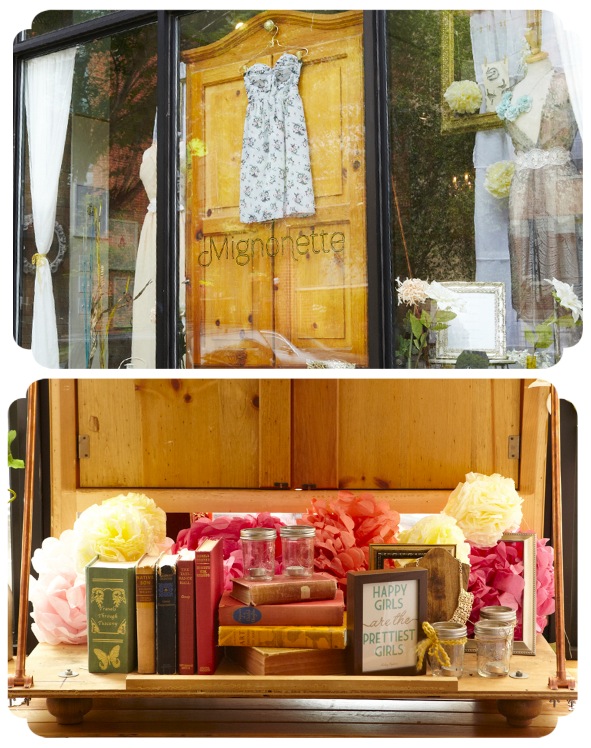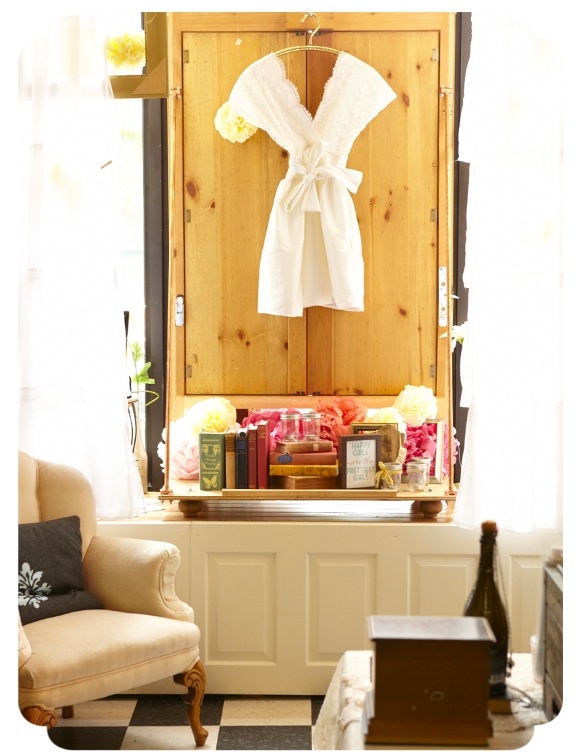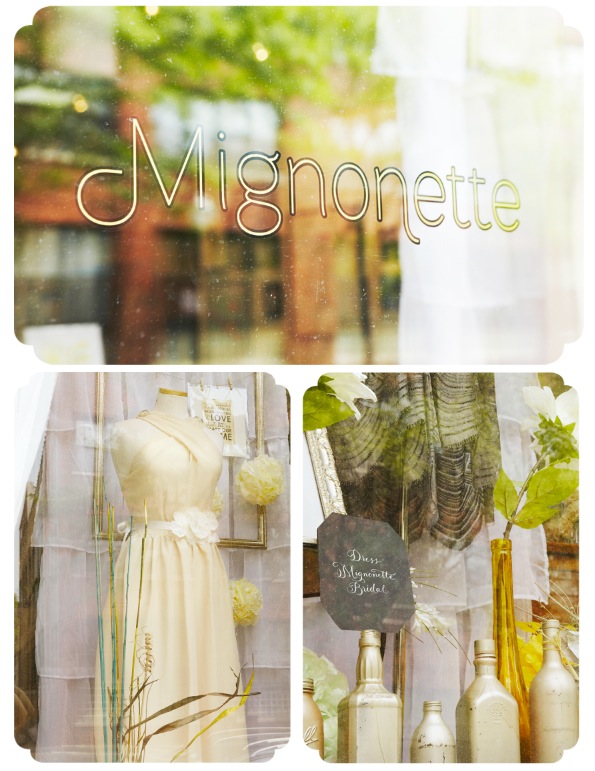 From the outside looking into this cute Lakeview bridal shop, it's clear that 
Mignonette
is unlike any other bridal shop in Chicago. Walking into this space is like stepping into a beatuifully curated bridal closet filled with one of a kind custom gowns designed and sewn by the talented shop owner Kpoene.  And of course what closet wouldn't be complete without accessories like veils, jewelry, and vintage men's suits to complete your bridal look. Kpoene created her shop to be a space where clients could shop, chat, and linger around for a while...which trust me is easy to do with all the inviting vintage furnishings and DIY decor she has surrounding the space. She even rents out her space to other vendors in the wedding industry to hold client meetings in.  Something that Joe and I are excited to be doing in the future.
If you're looking for a non-traditional, vintage inspired assortment of lovely bridal dresses and accessories be sure to stop by
Mignonette
and prepare yourself to be inspired and add to your list of go-to shops where you'll be happy to visit again with your mom and maid of honor in tow.