Archive for 'Chicago Wedding Photographer'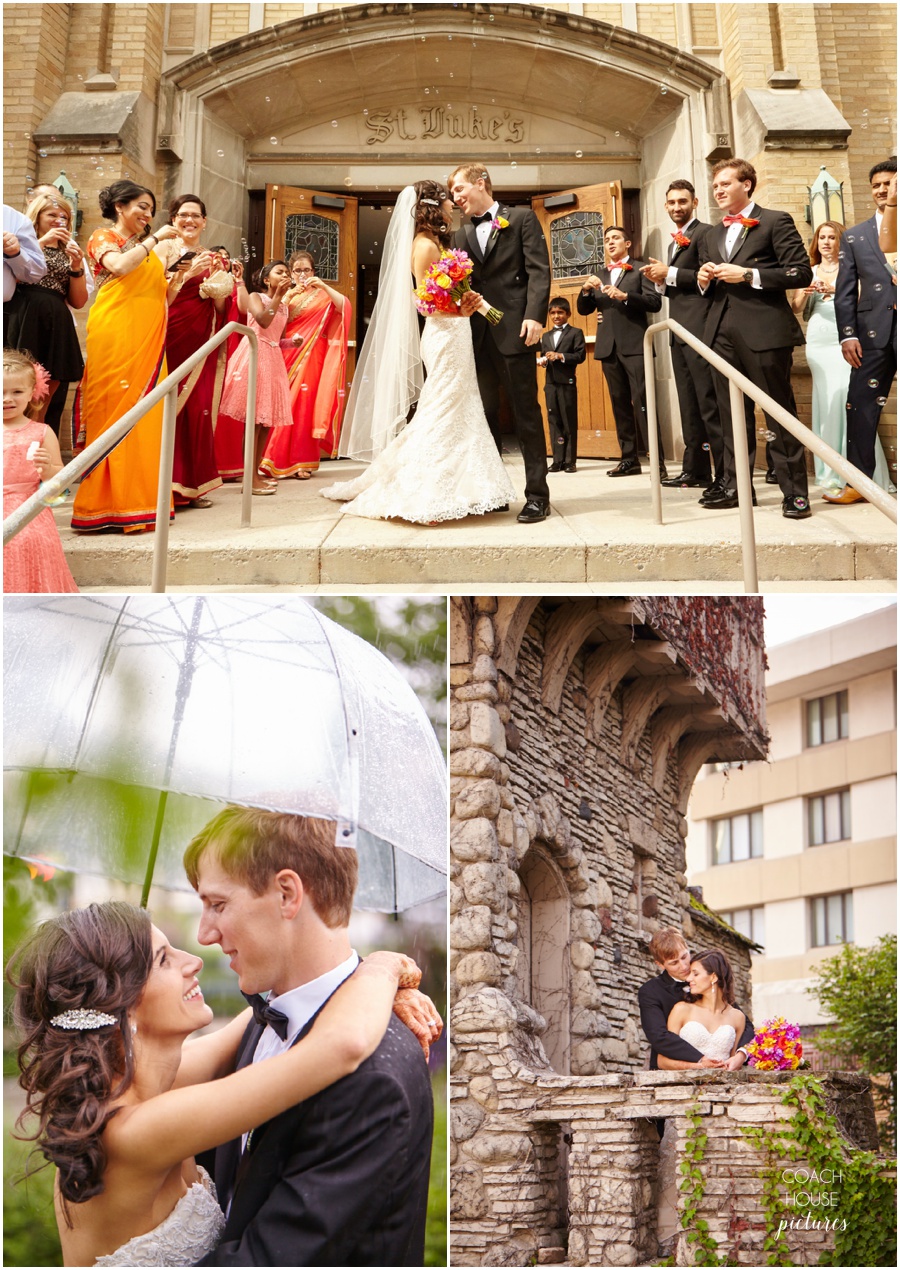 So excited to see Elyse + Brian's Classic Summer Chicago Wedding featured on the
Borrowed and Blue
blog today! We had the most fun with these two and their families last summer at the beautifully elegant
Cafe La Cave
. I loved how they incorporated traditions from both their Indian and American cultures- white horse included! Check out the feature to see more from their bright and colorful wedding. xo
Wedding Reception:
Cafe La Cave
Videographer:
OJO Creative
Band:
Upbeat Music Productions
Florist:
Design de Flores
Catering:
Cafe La Cave
Desserts/Sweets:
Oak Mill Bakery
Invitations:
Wedding Paper Divas
Bridal Gown:
Diana's Bridal Boutique
Ally and John are THAT couple... the ones you meet with over beers and comfortably feel like you have just made a great new connection with. Which is no surprise that this laid back couple first met at a summer BBQ thrown by mutual friends. John knew that Ally was the one when they took their first vacation together to see the
Cubs spring training
in Arizona. After spending 4 straight days together just 3 months into their relationship he just knew that they were headed to forever.
One of their favorite first memories involved a night when John invited Ally and a few friends over to his tiny 1 bedroom apartment for dinner. Since John only owned 2 sets of silverware- his dinner guests had to BYOF (bring their own forks)! Sharing so many interests together like taking road trips, bike rides, and visiting breweries to name a few- Ally and John wanted their wedding to reflect their causal and fun natured spirit.
Which made the
Illinois Beach Resort
in Zion IL the perfect natural backdrop to exchange their vows to each other in a private ceremony along the shoreline of Lake Michigan surrounded by their closest family and friends. A mutual friend of Ally and John's set the stage for officiating an intimate ceremony followed by a beautiful reception featuring floor to ceiling windows displaying panoramic views of the beach below. Named one of the Top 10 Best Outdoor Wedding Sites by
The Knot Chicago Magazine
 I love photographing at this unique venue located only 40 mins from Chicago because it feels worlds away from all the urban hustle.
Thank you to John and Ally for inviting us to capture their amazing day and for showing us that all you need is a white glove (that lights up) and a champagne bottle to channel Michael Jackson's sweet dance moves all while keeping the dance floor alive- cheers to many more first dances! xo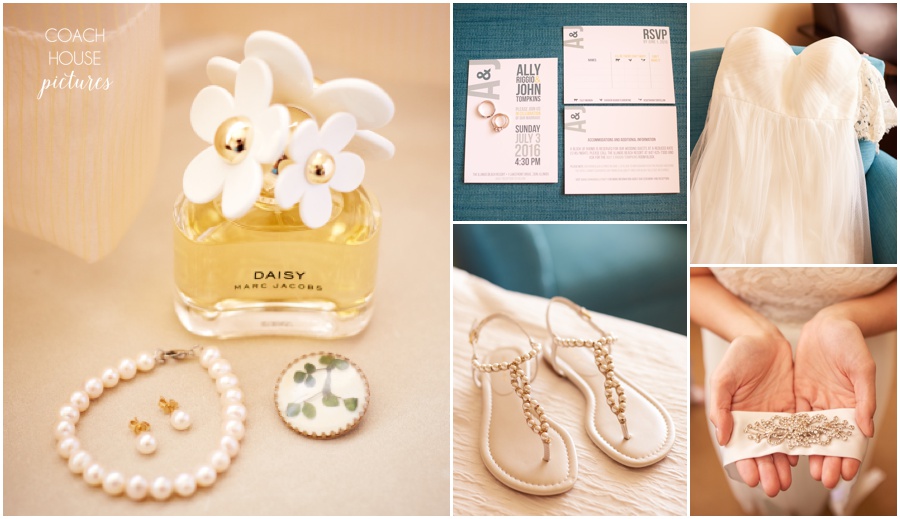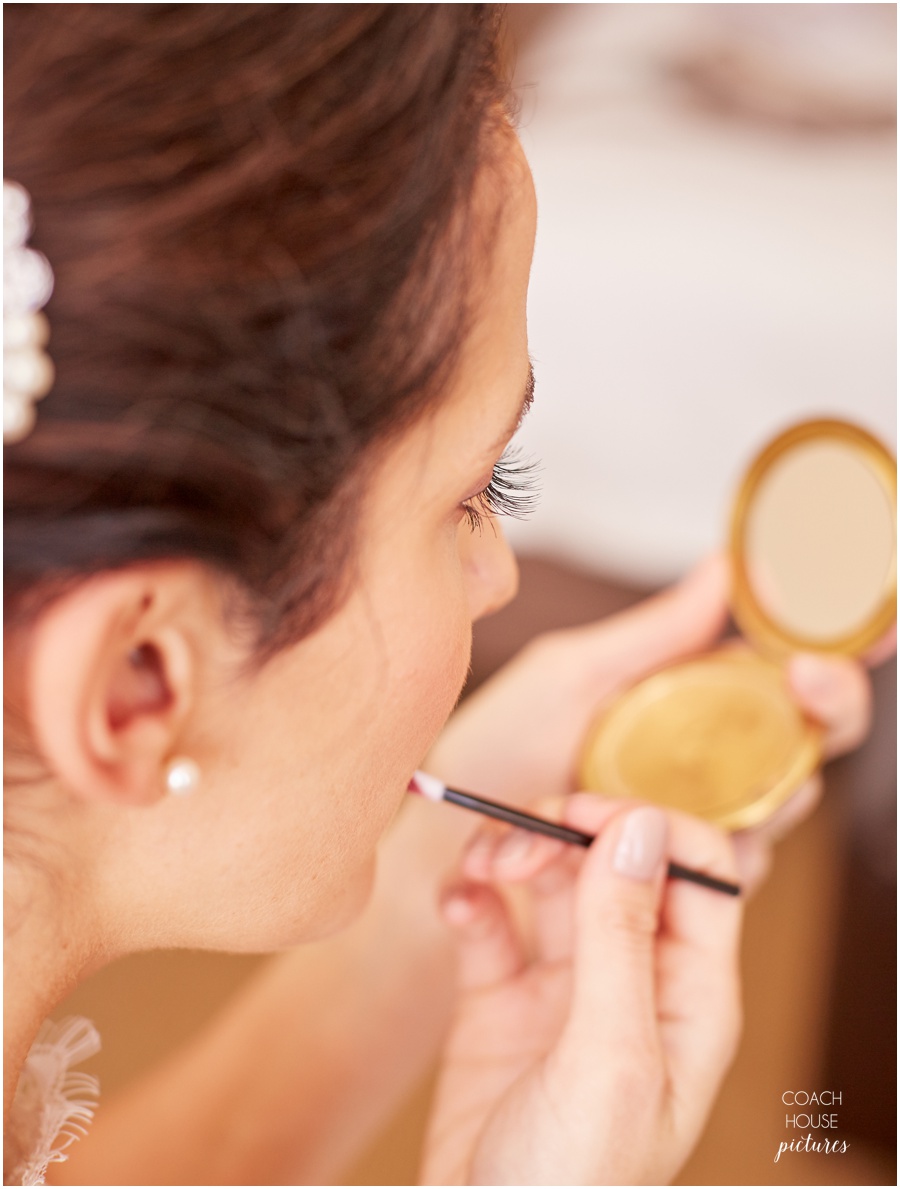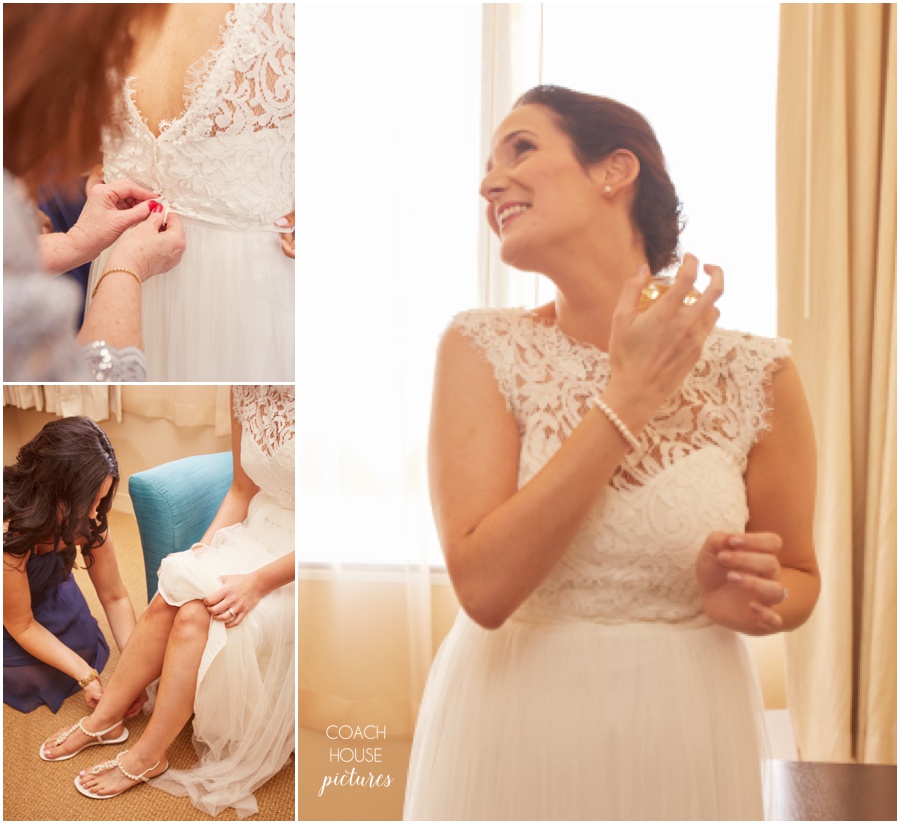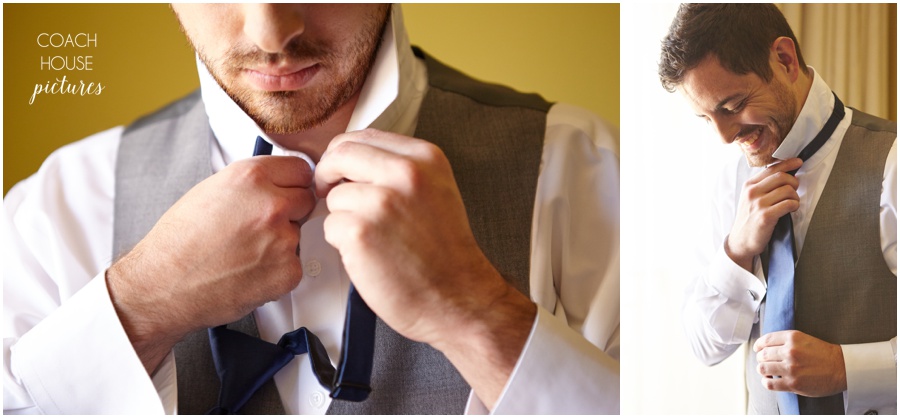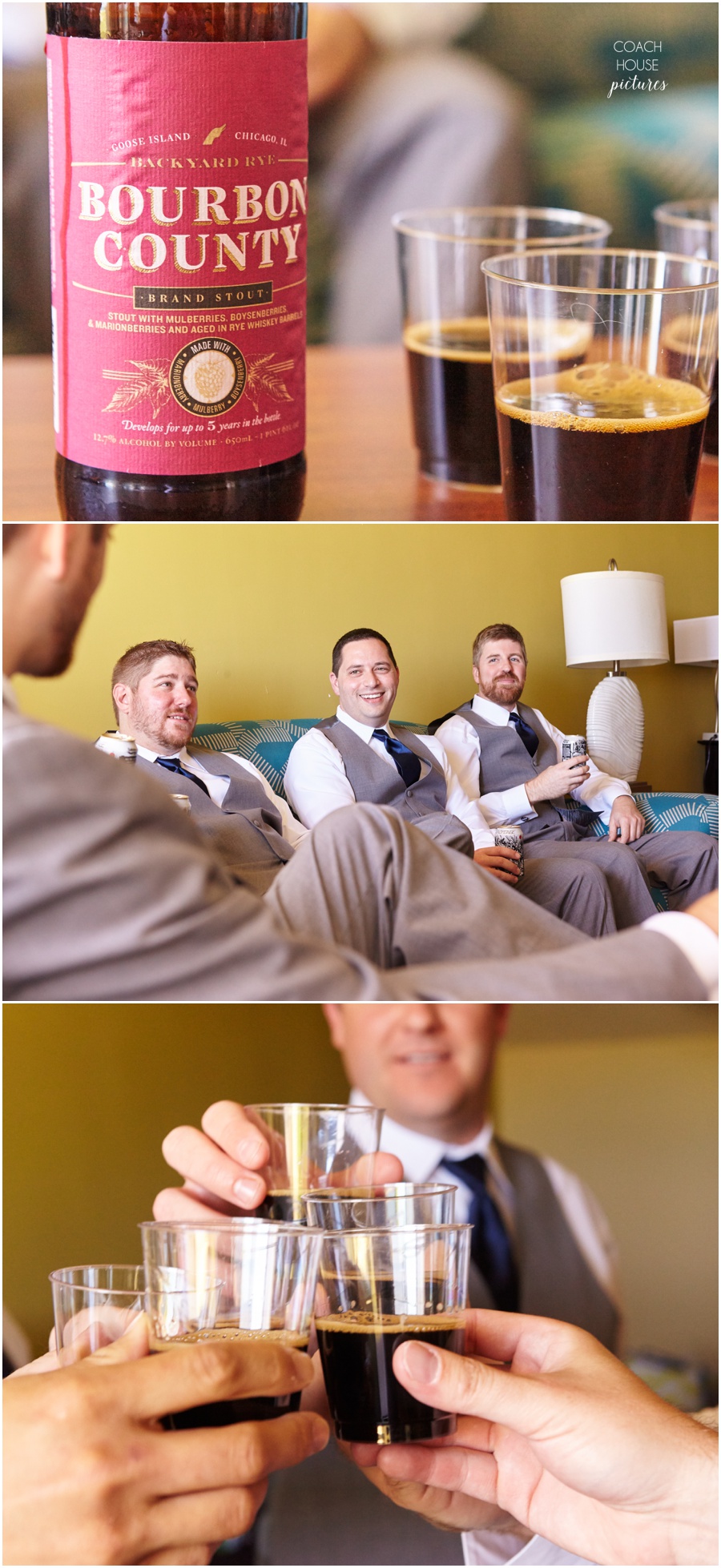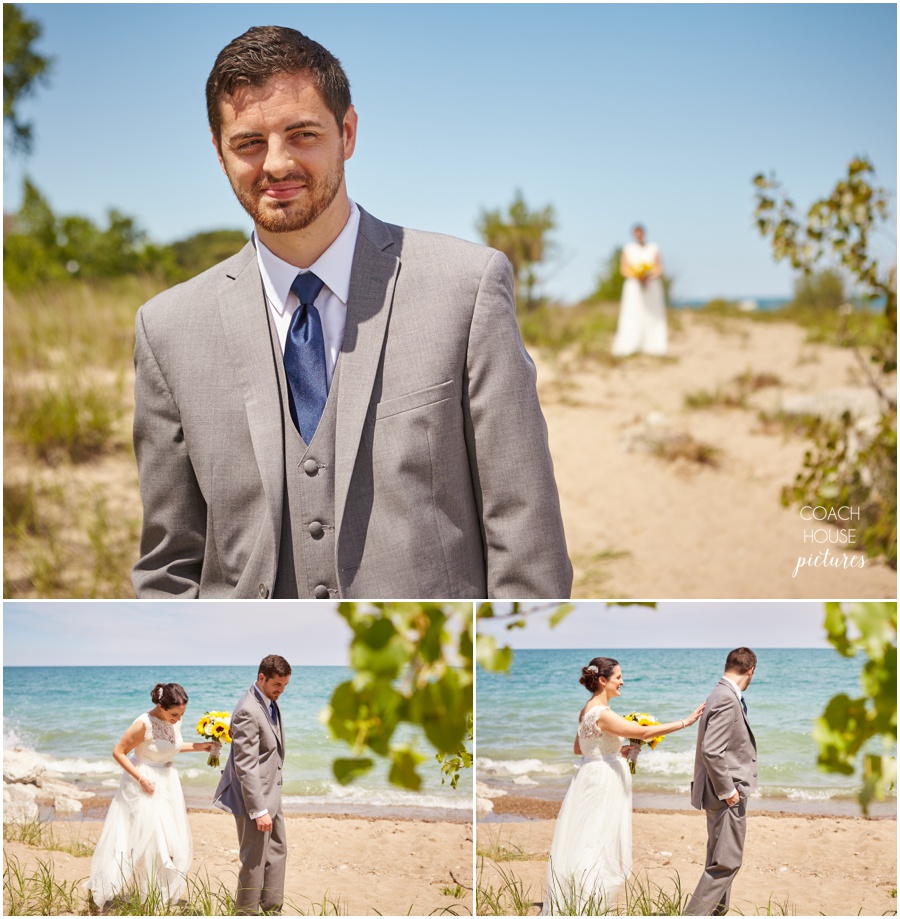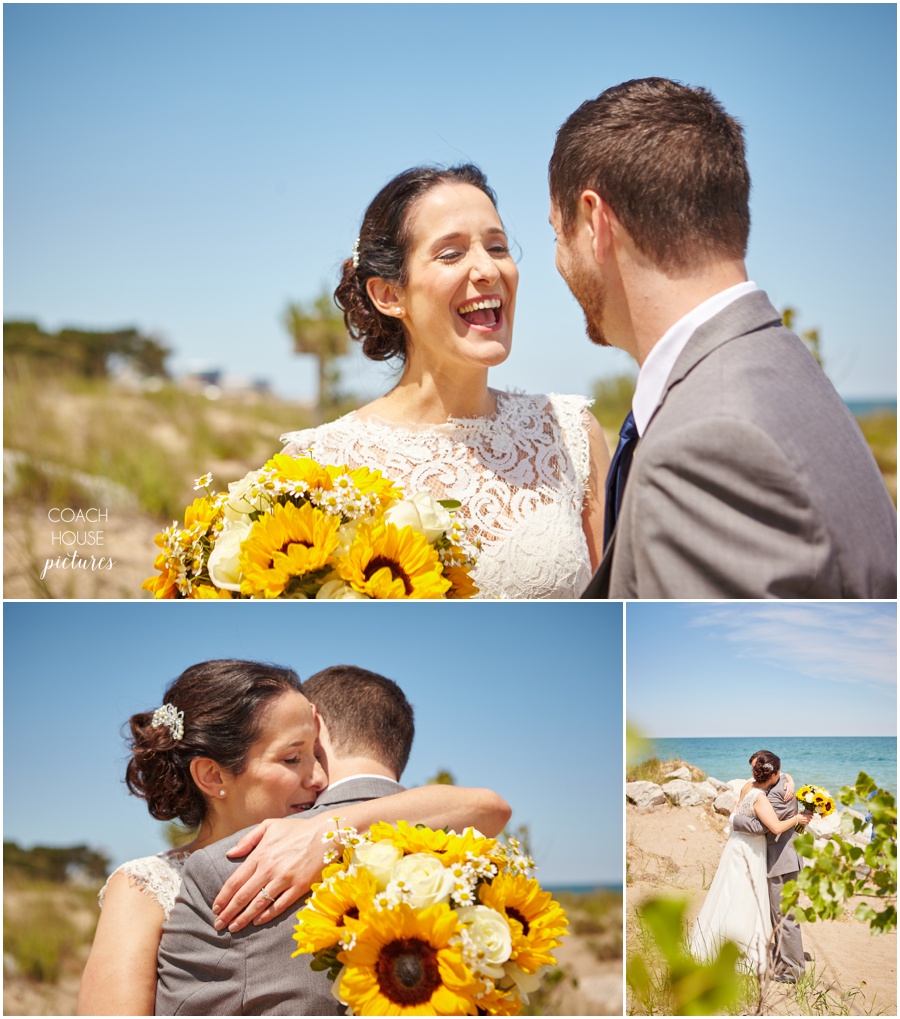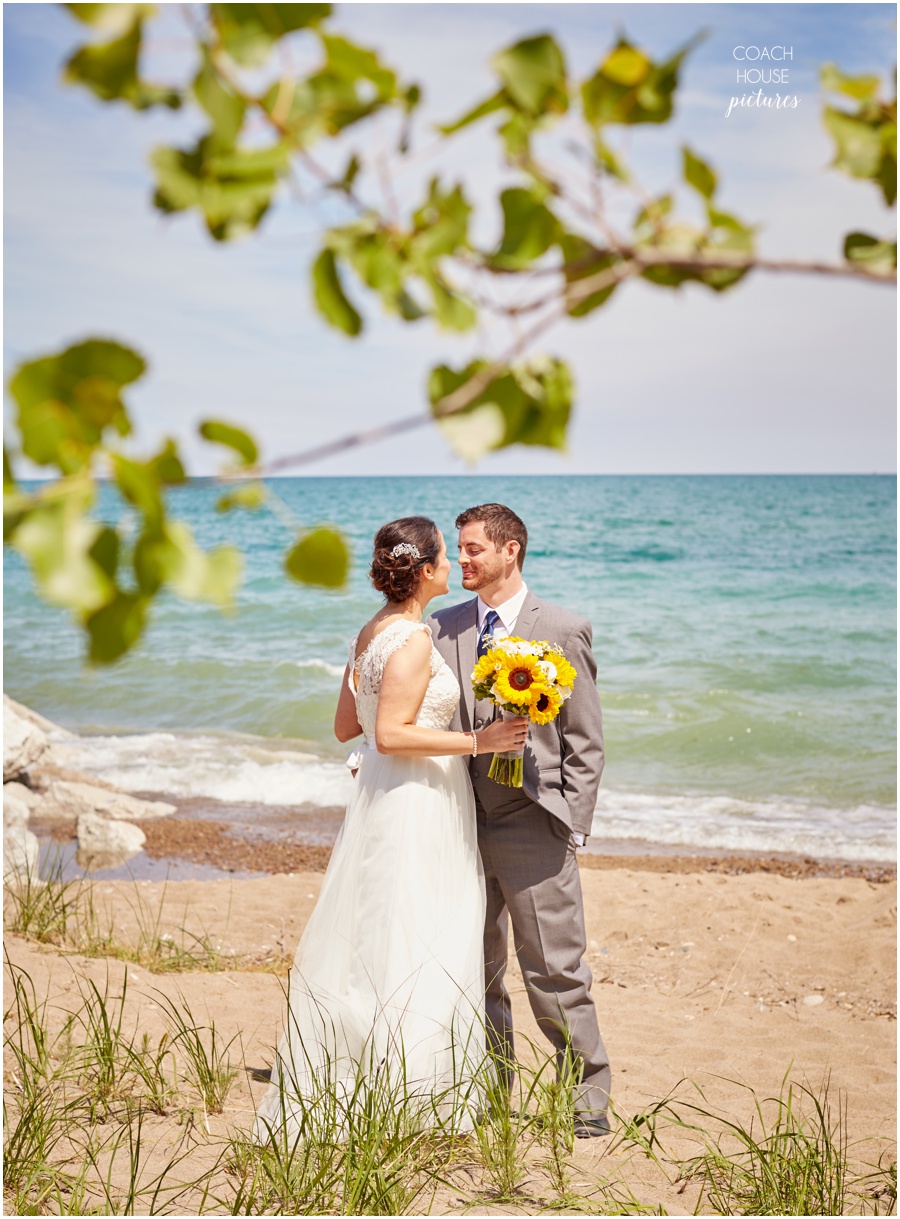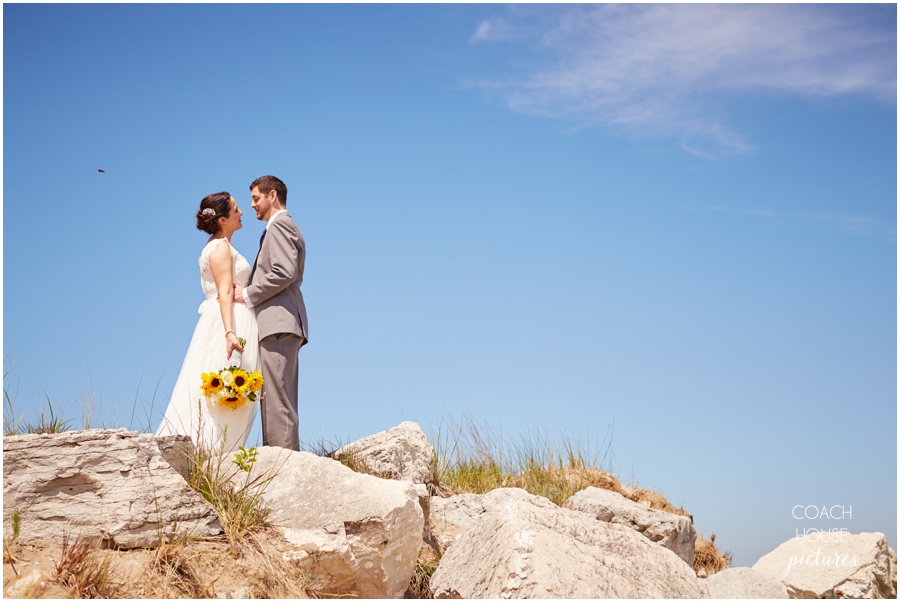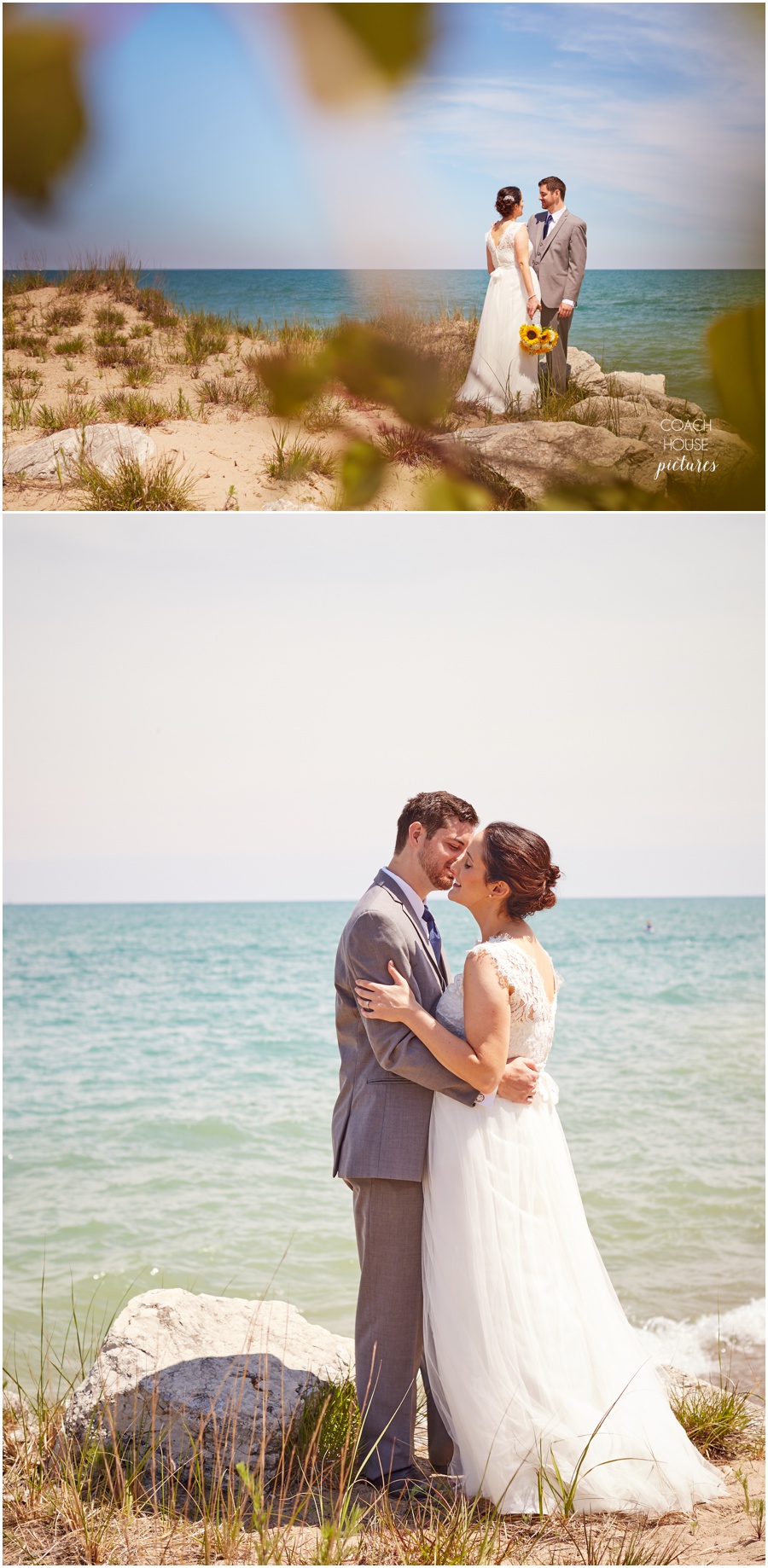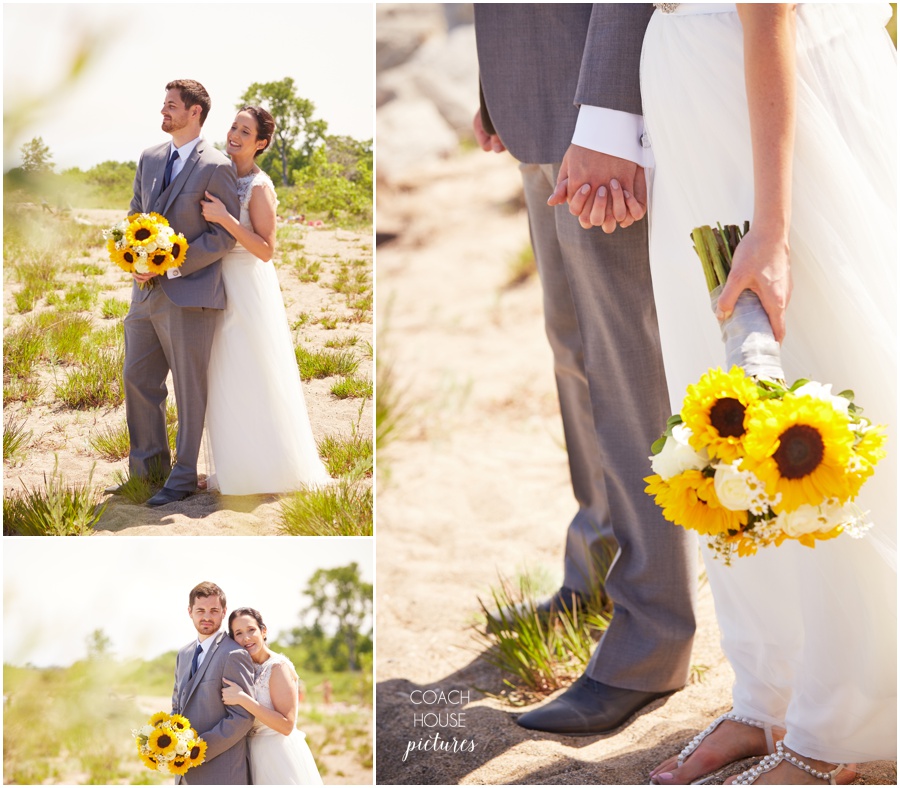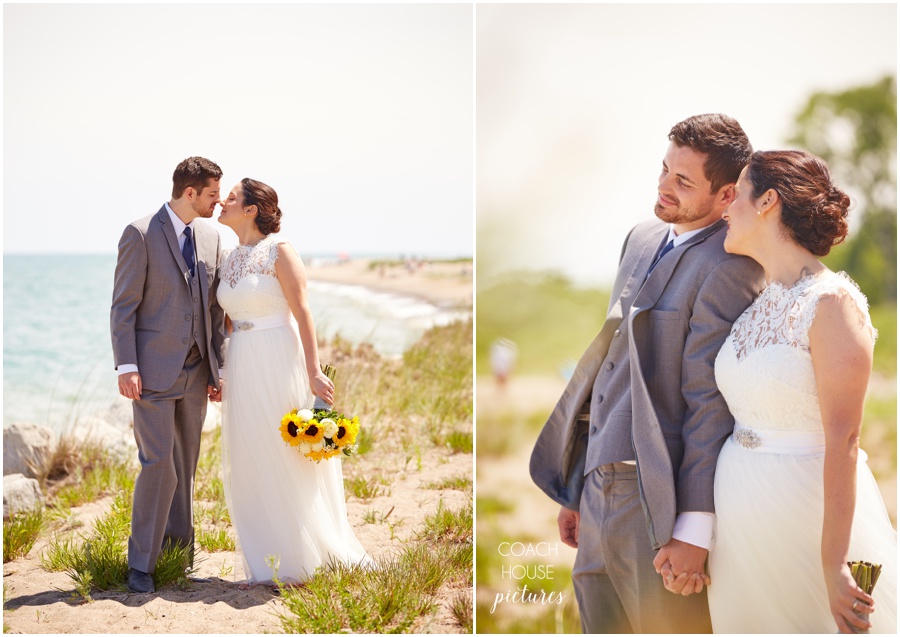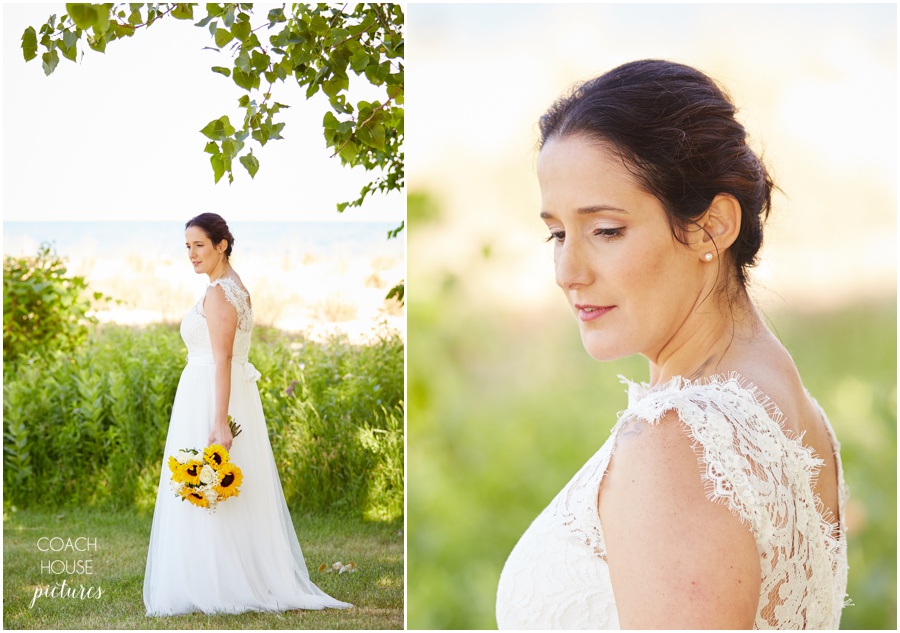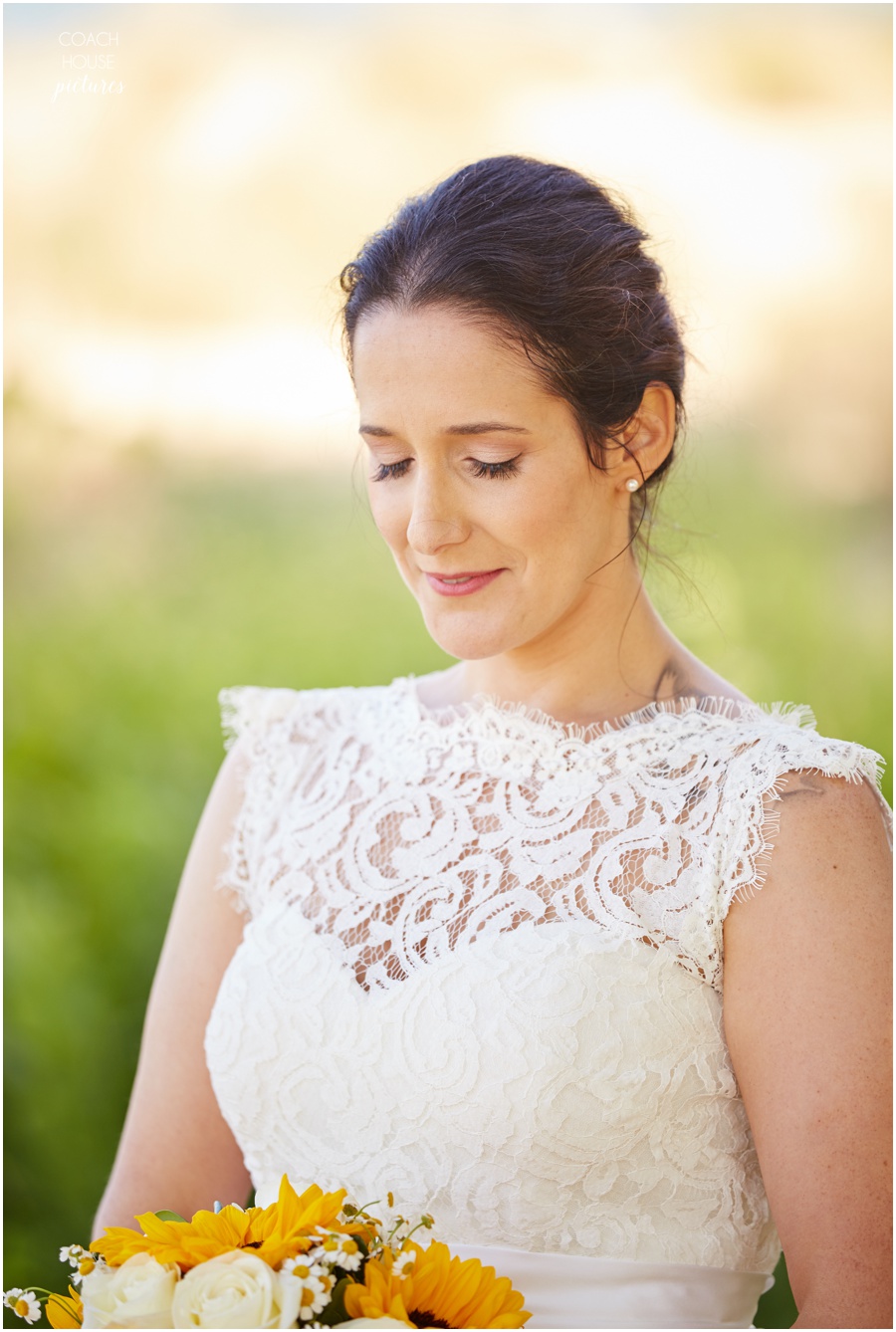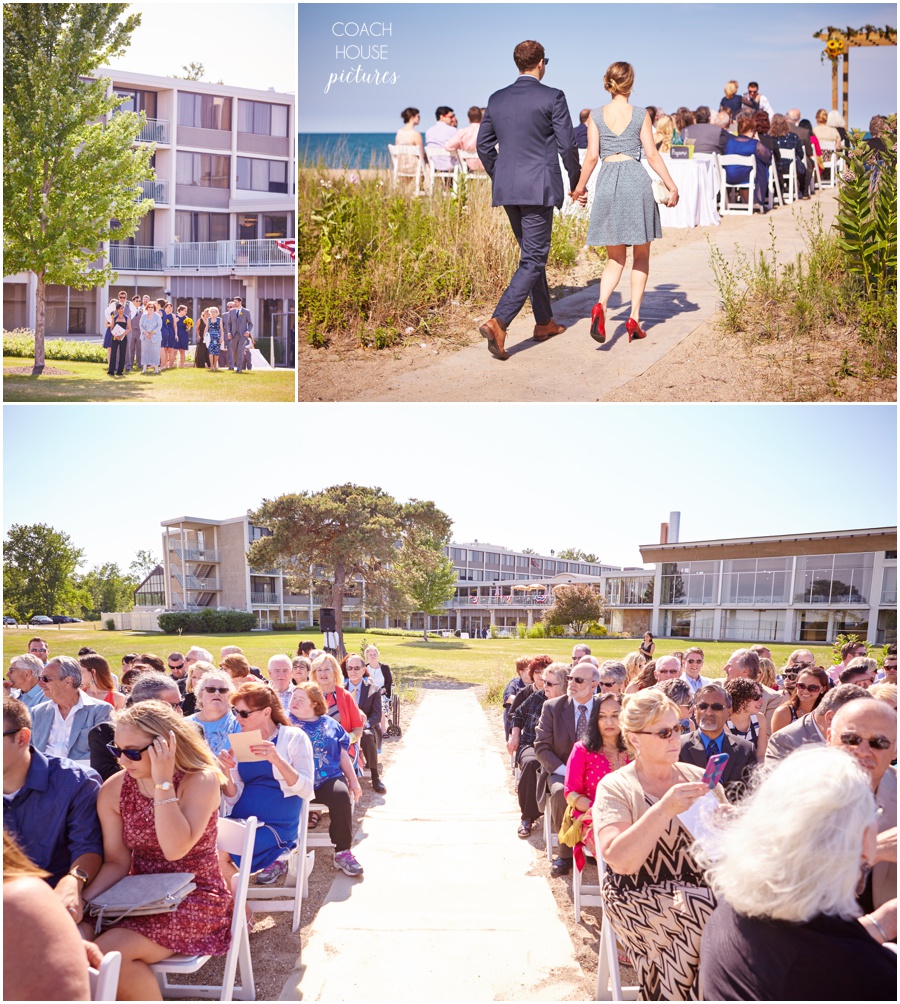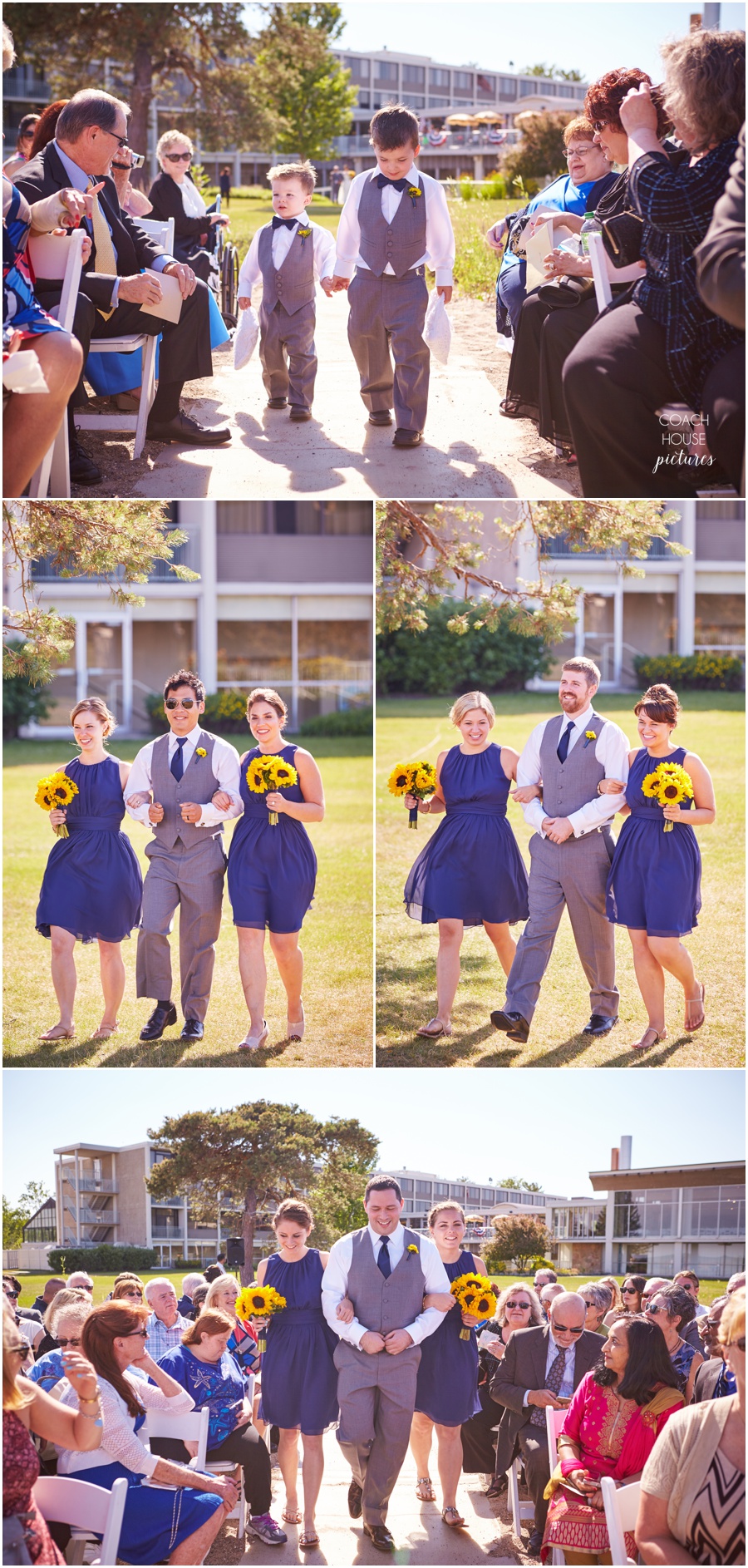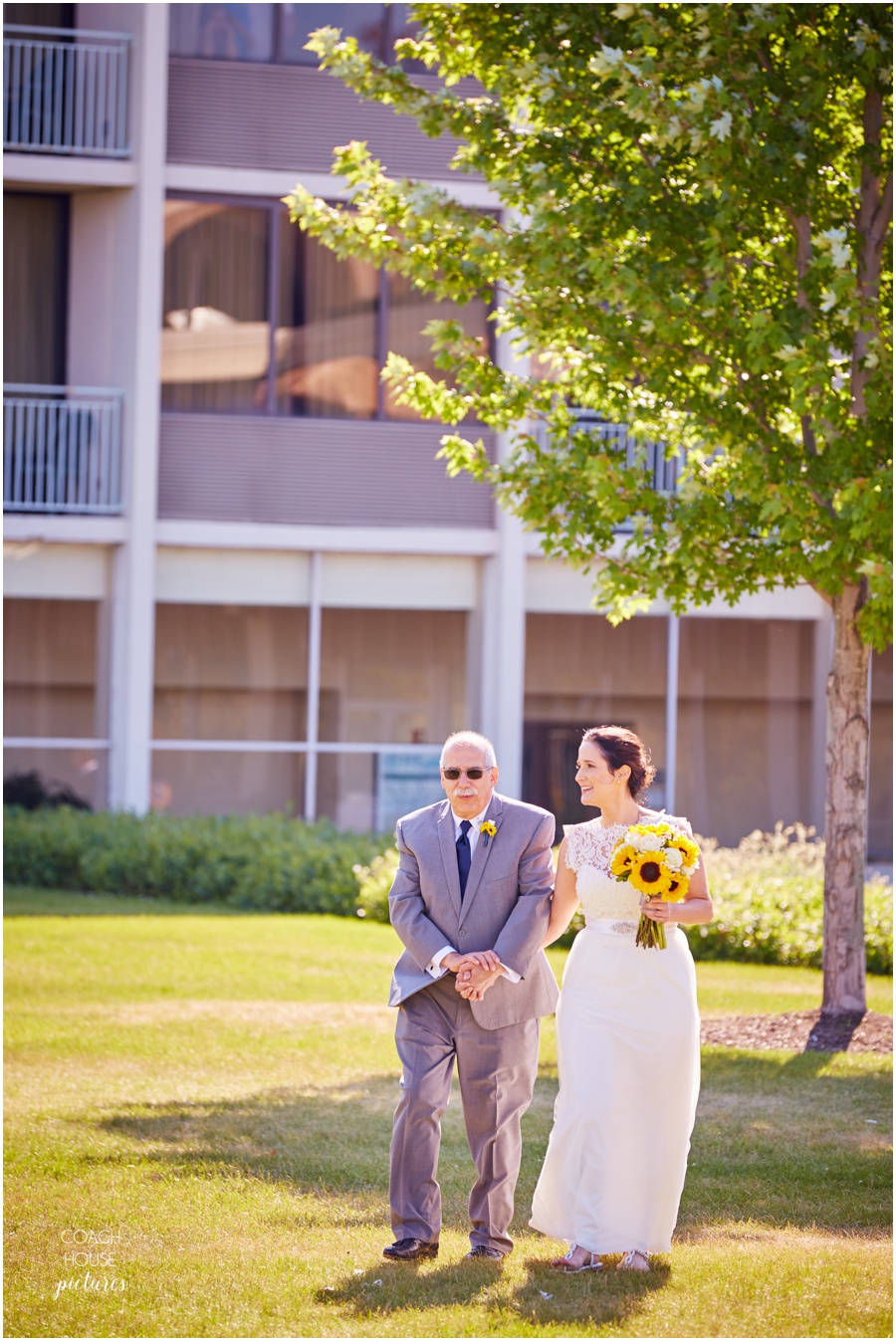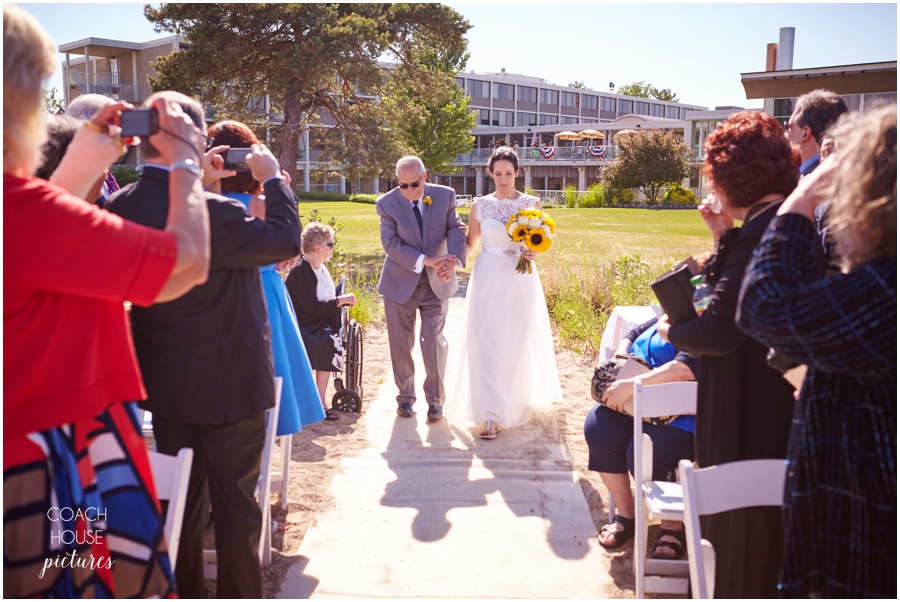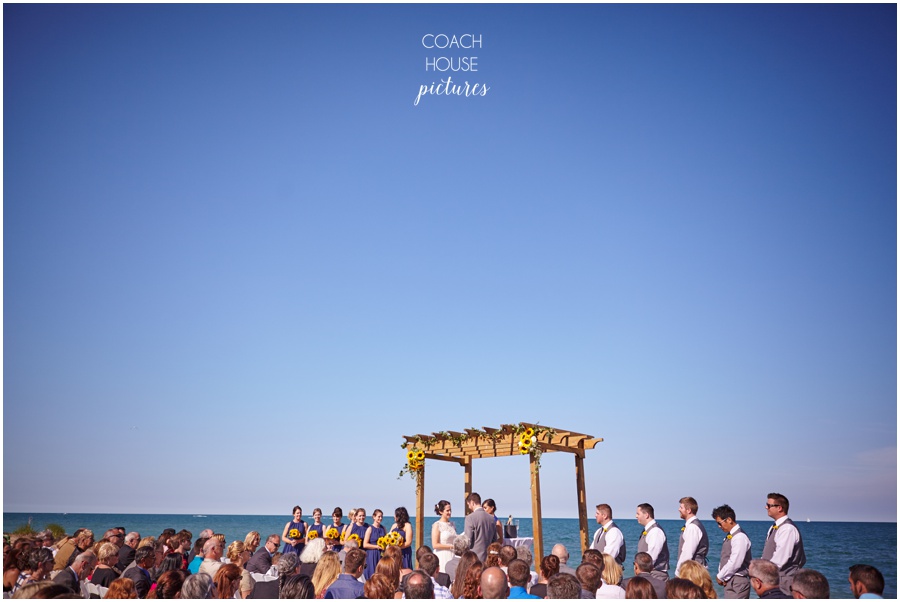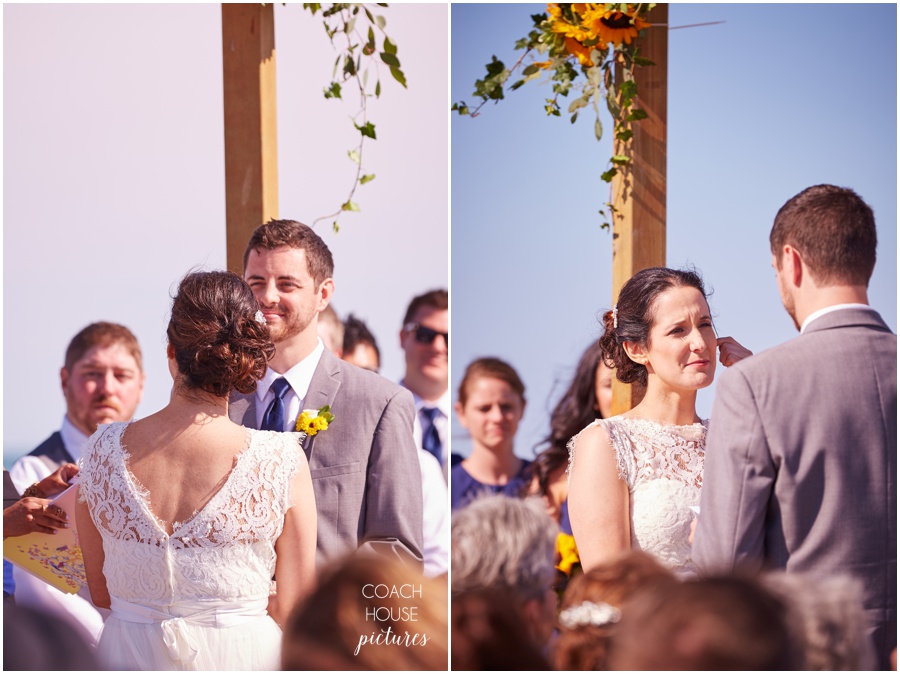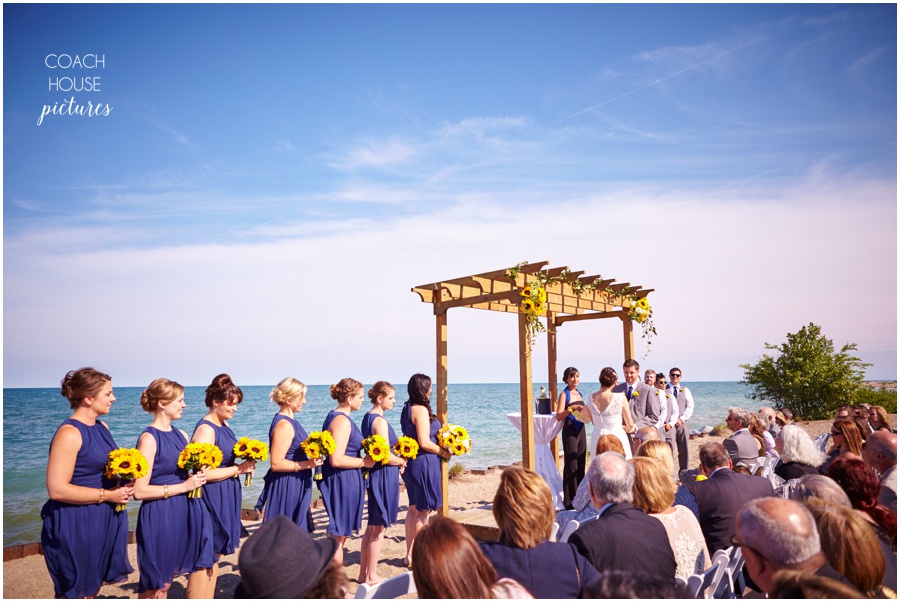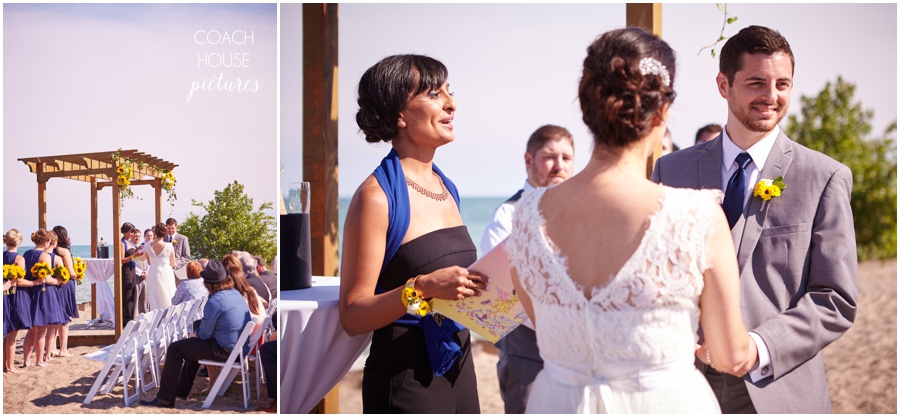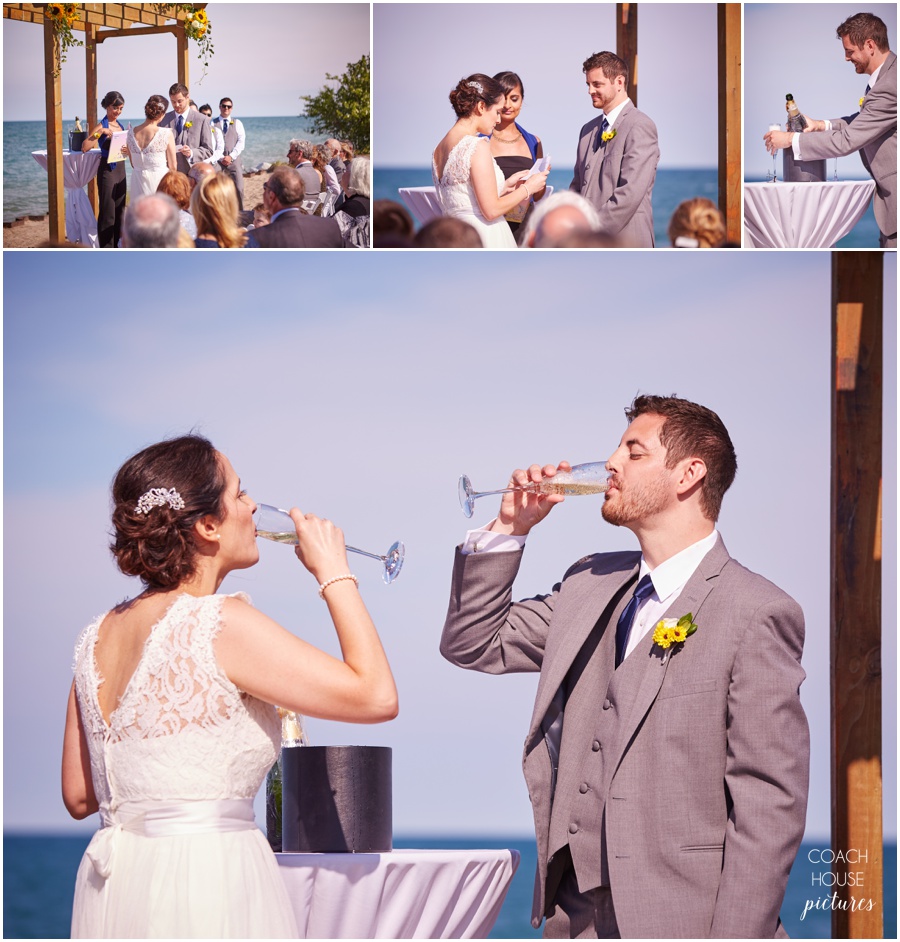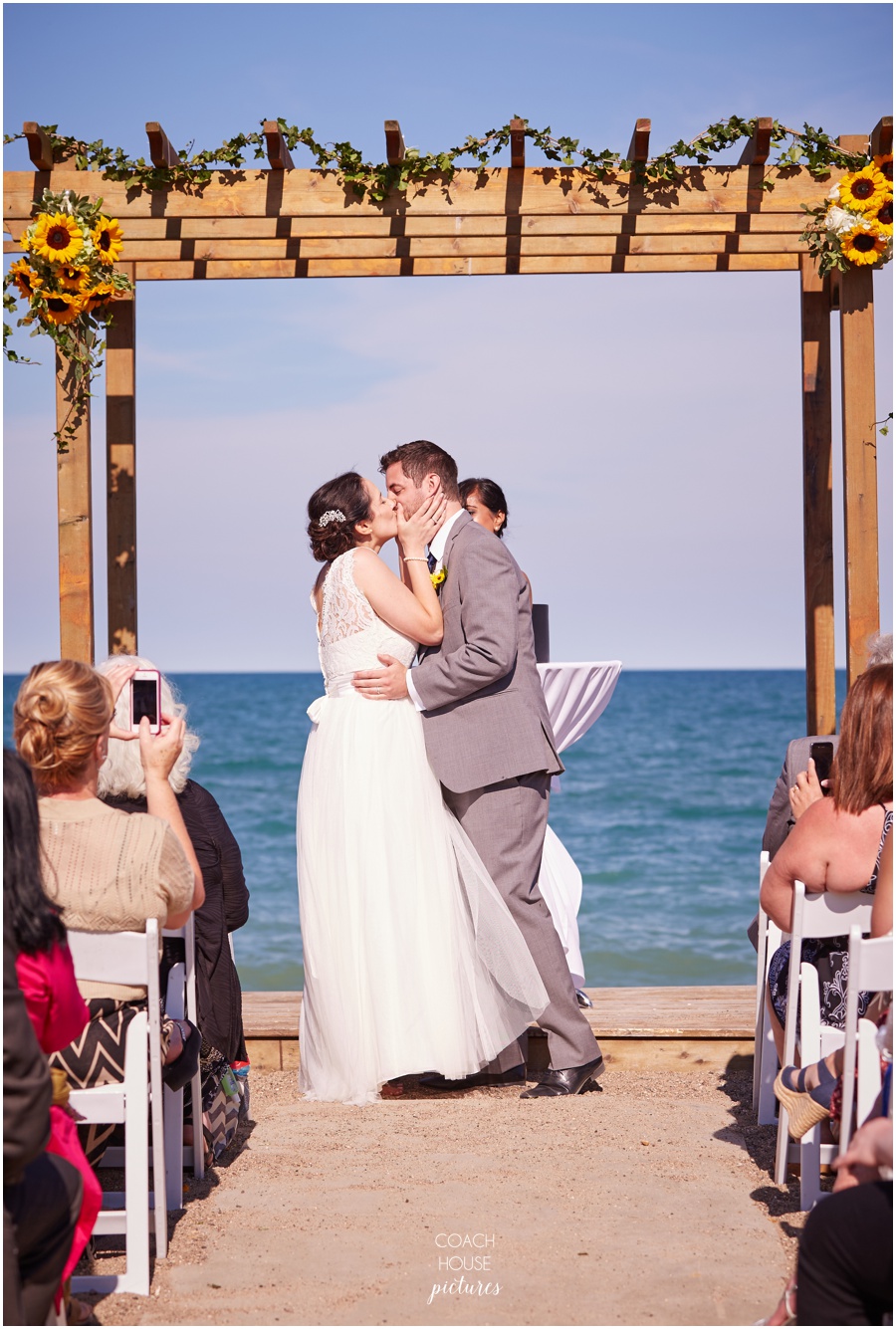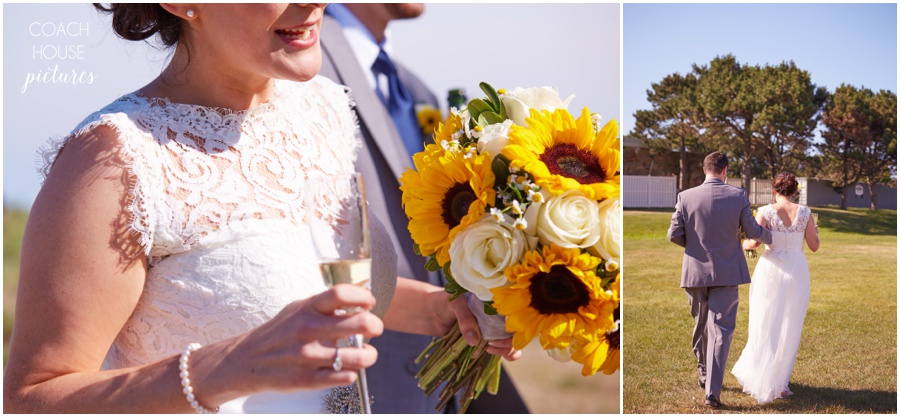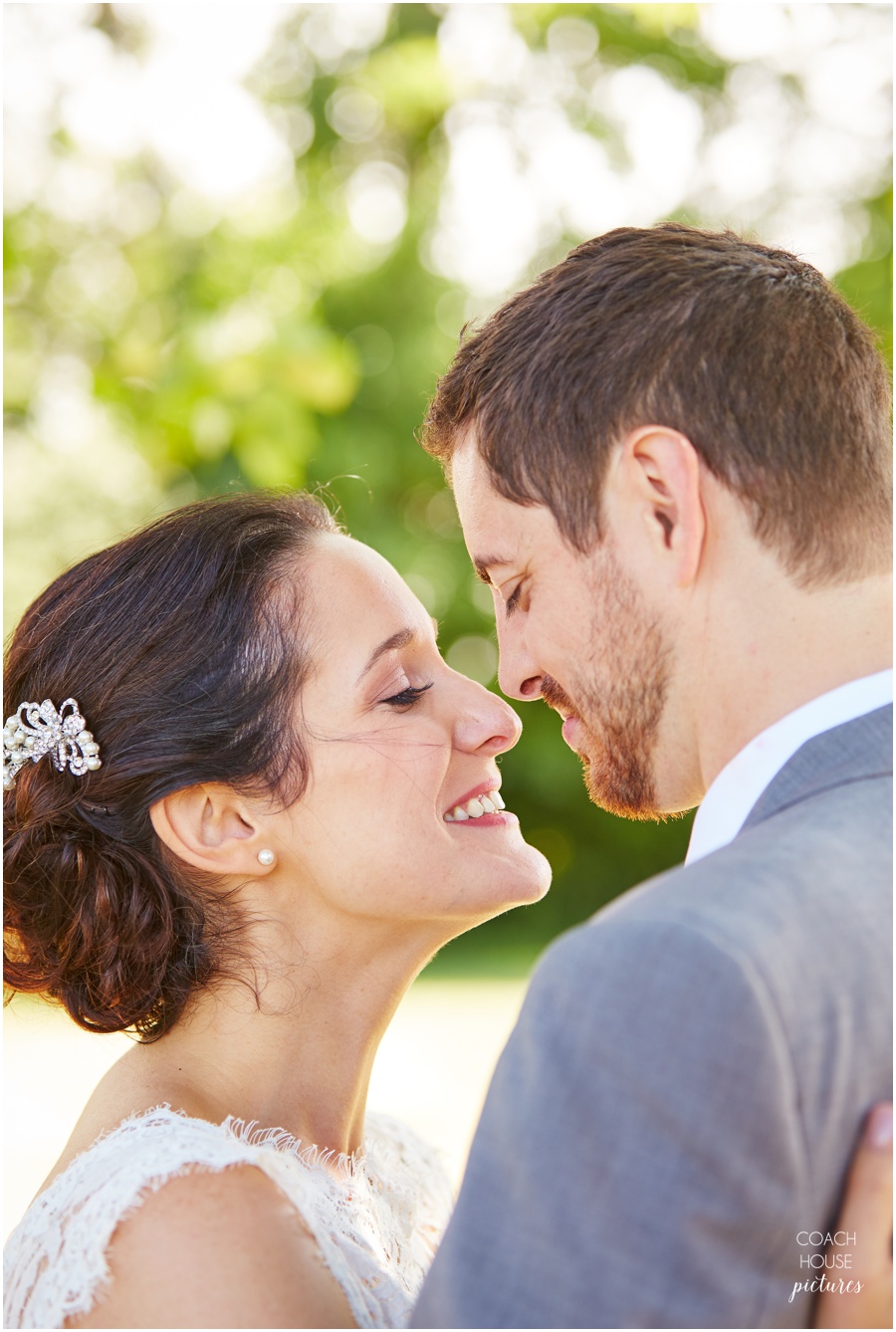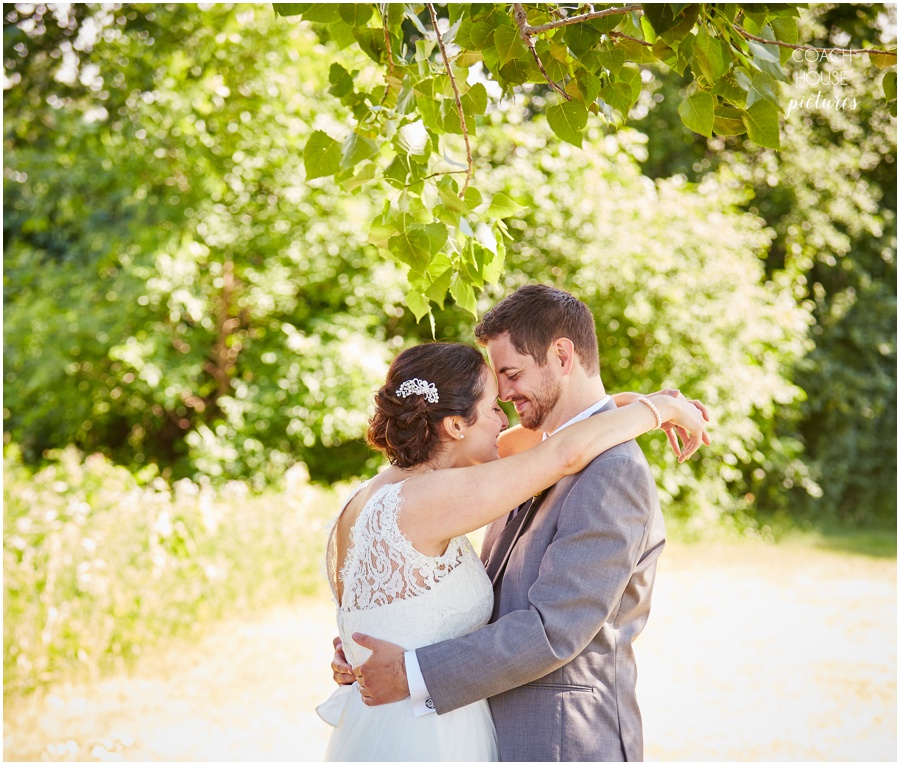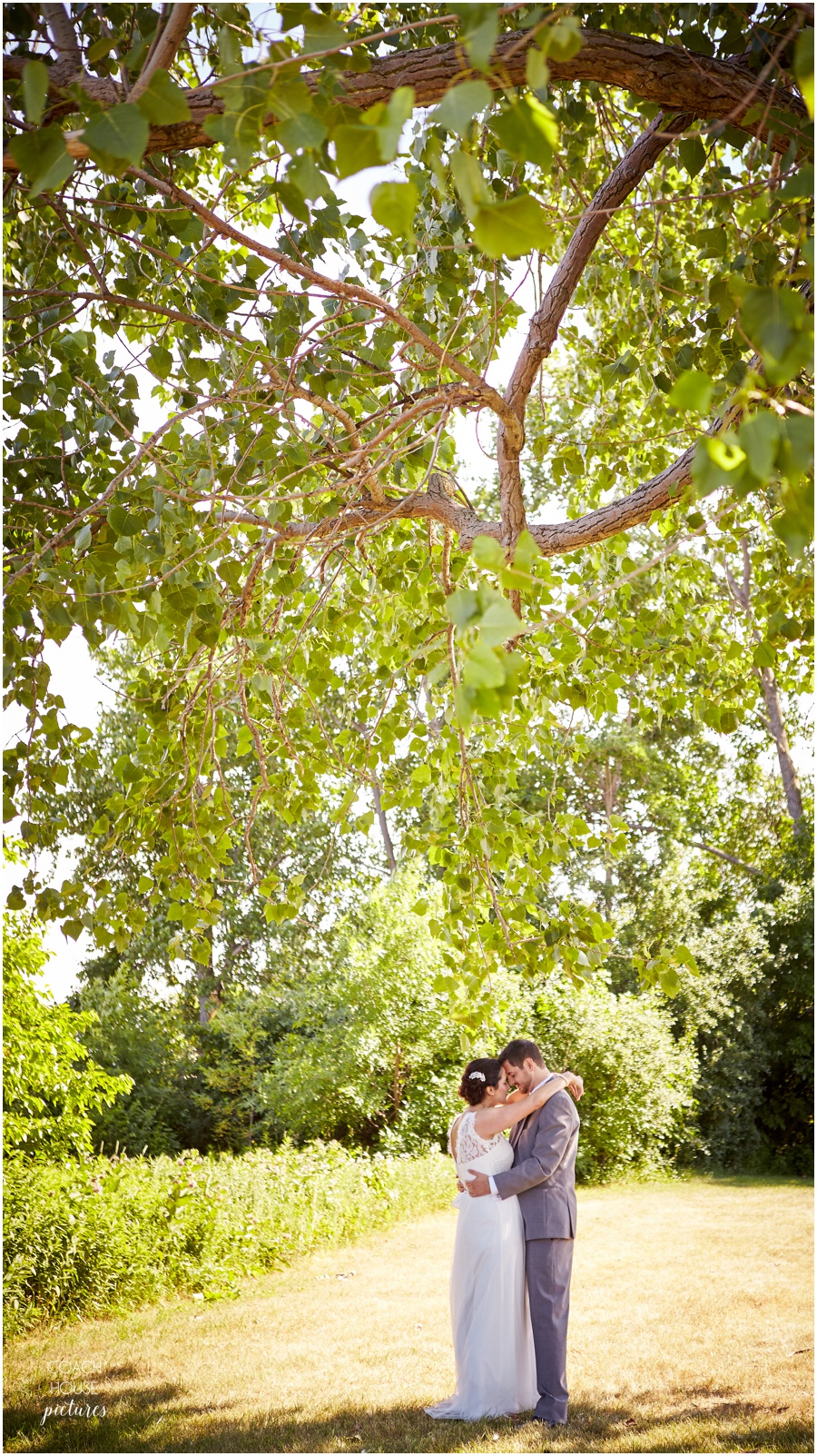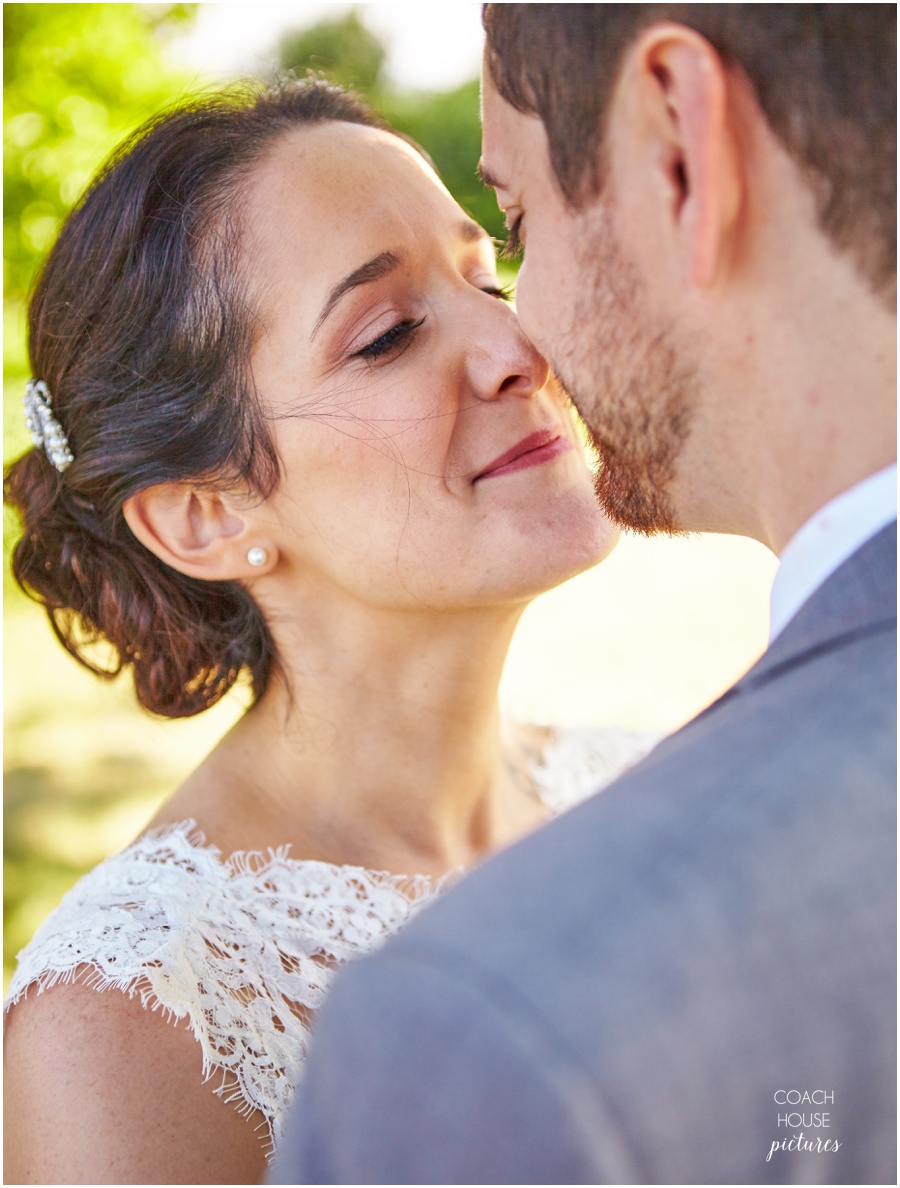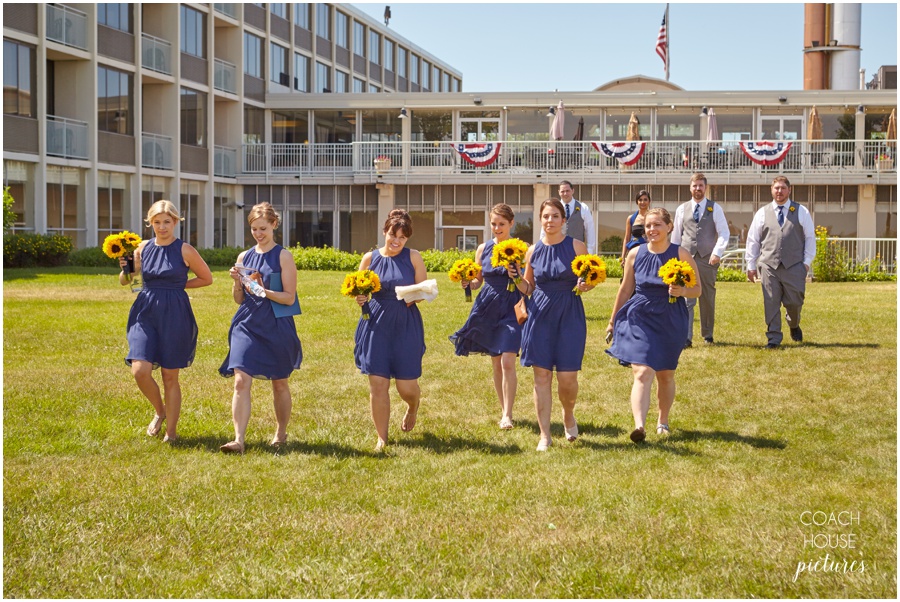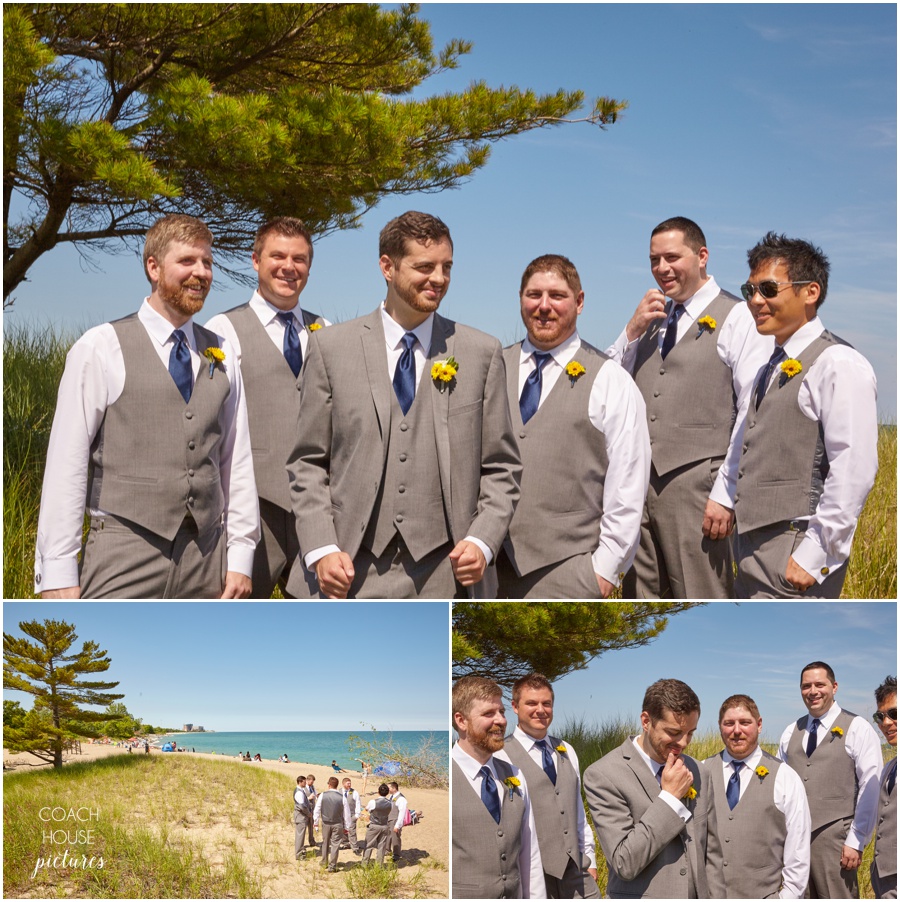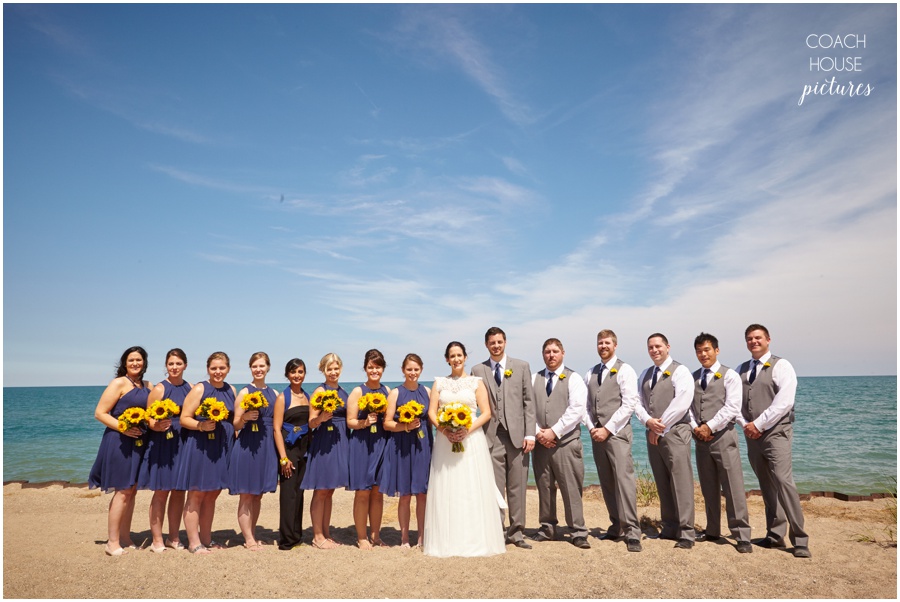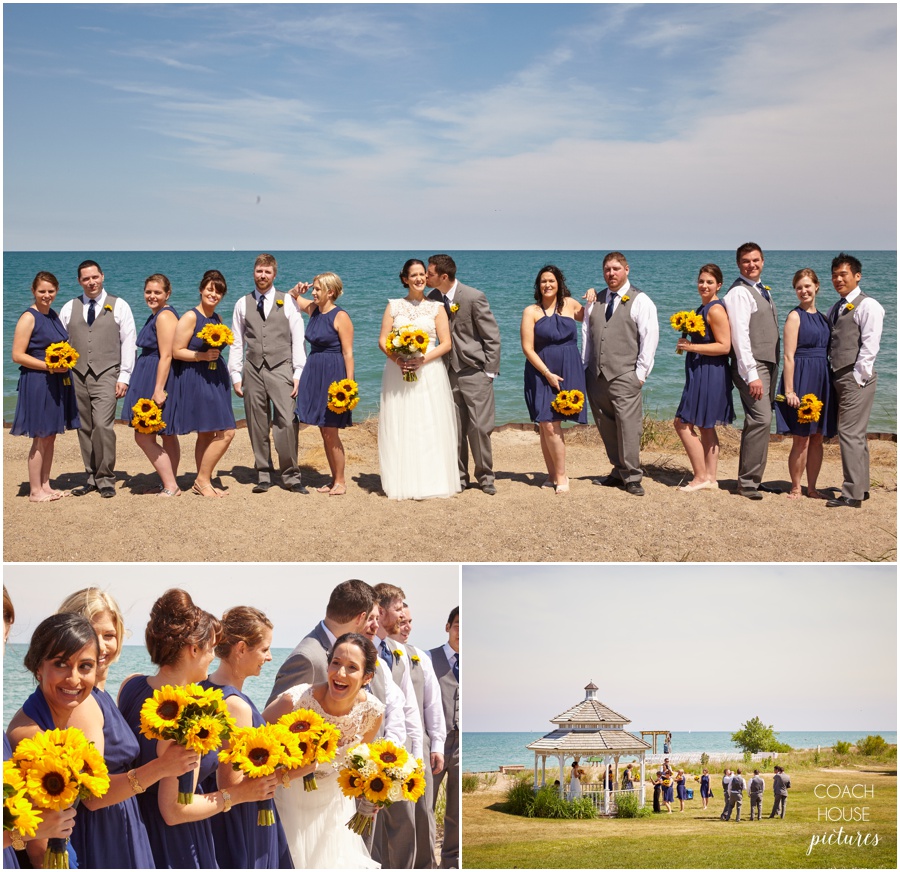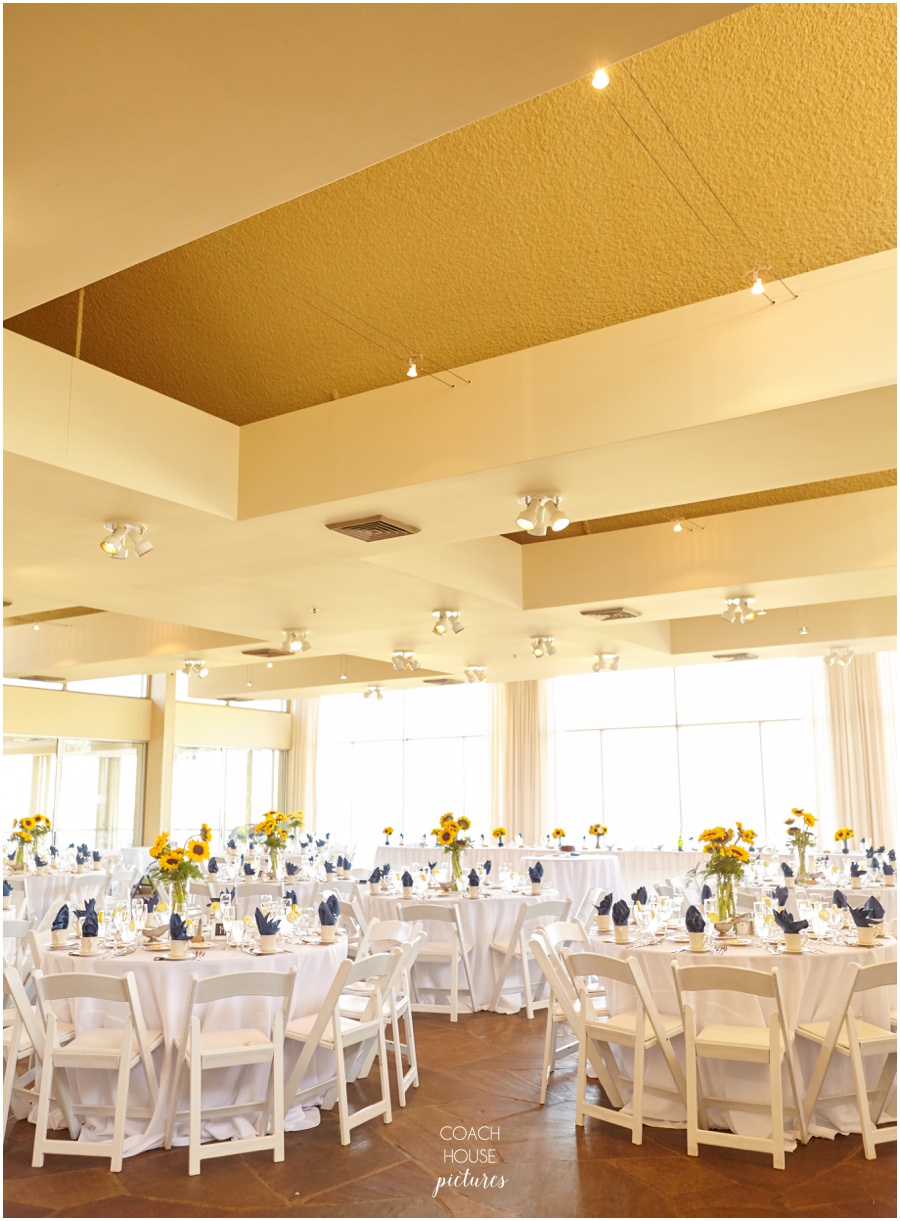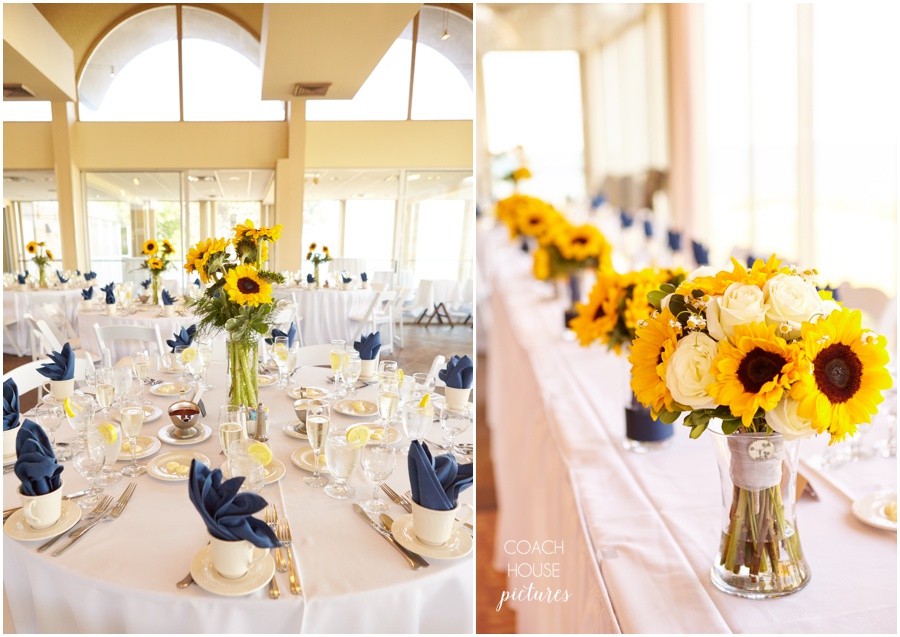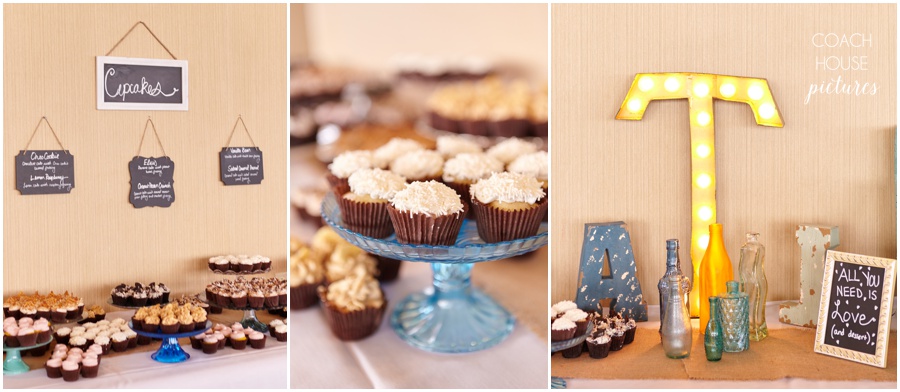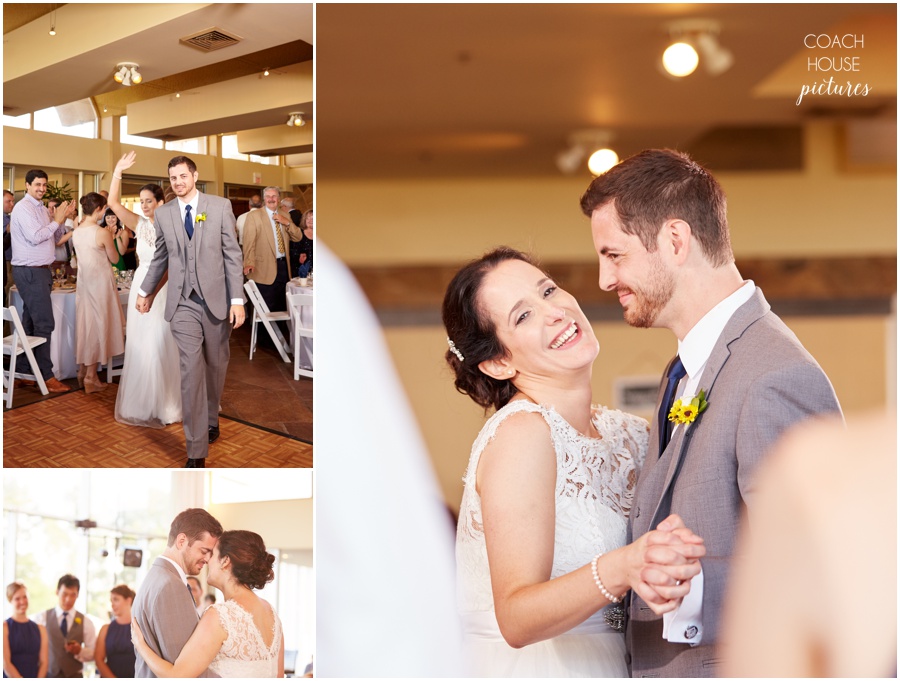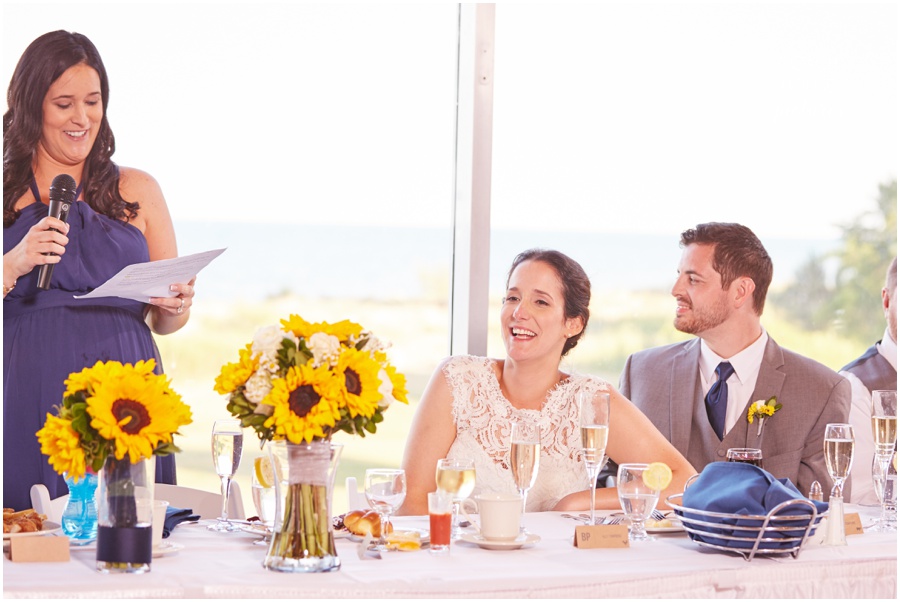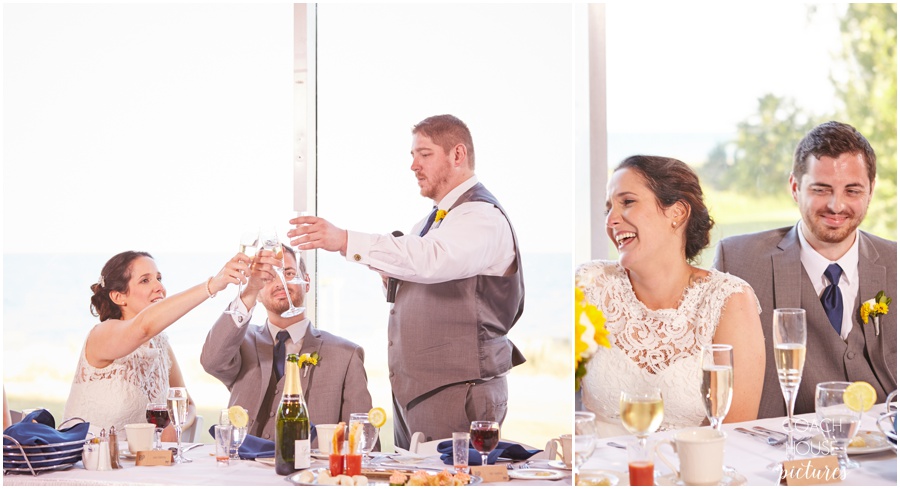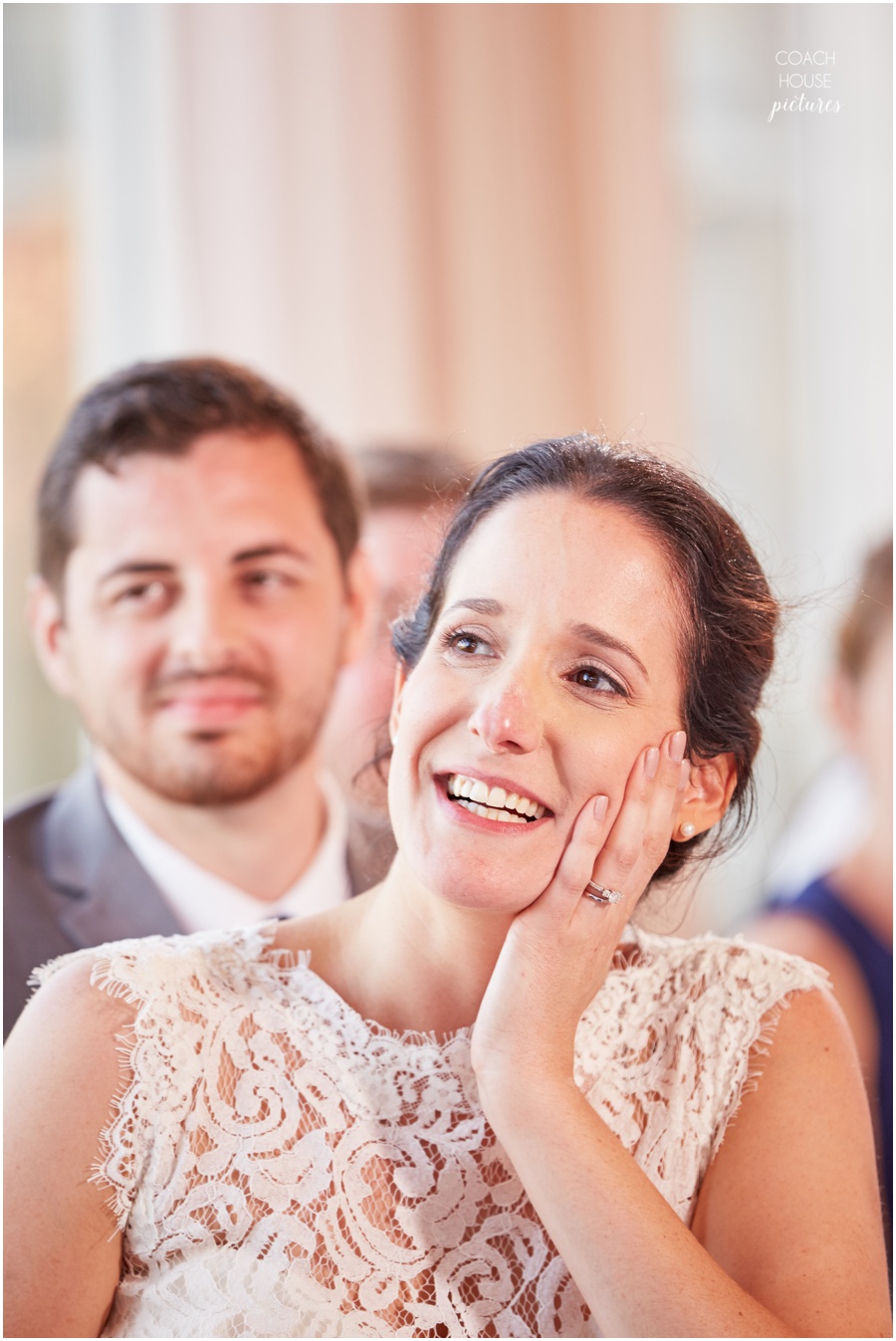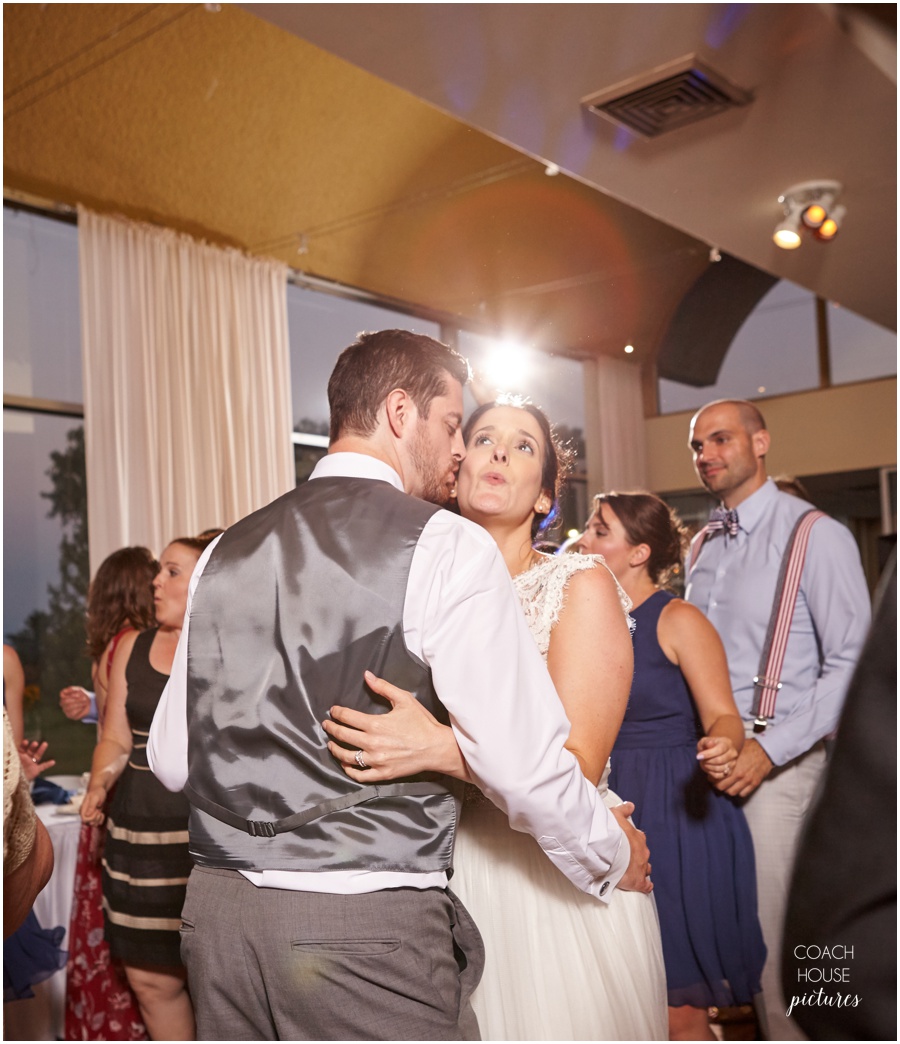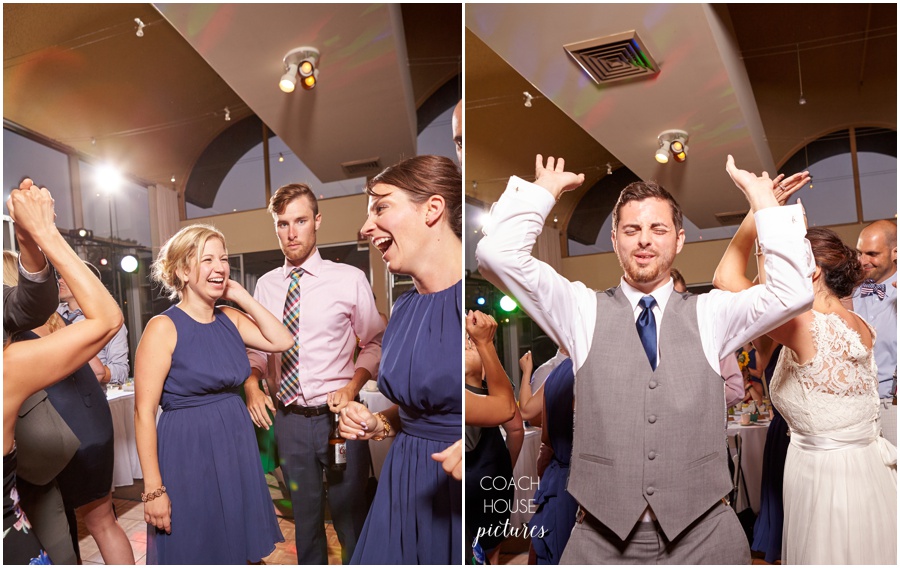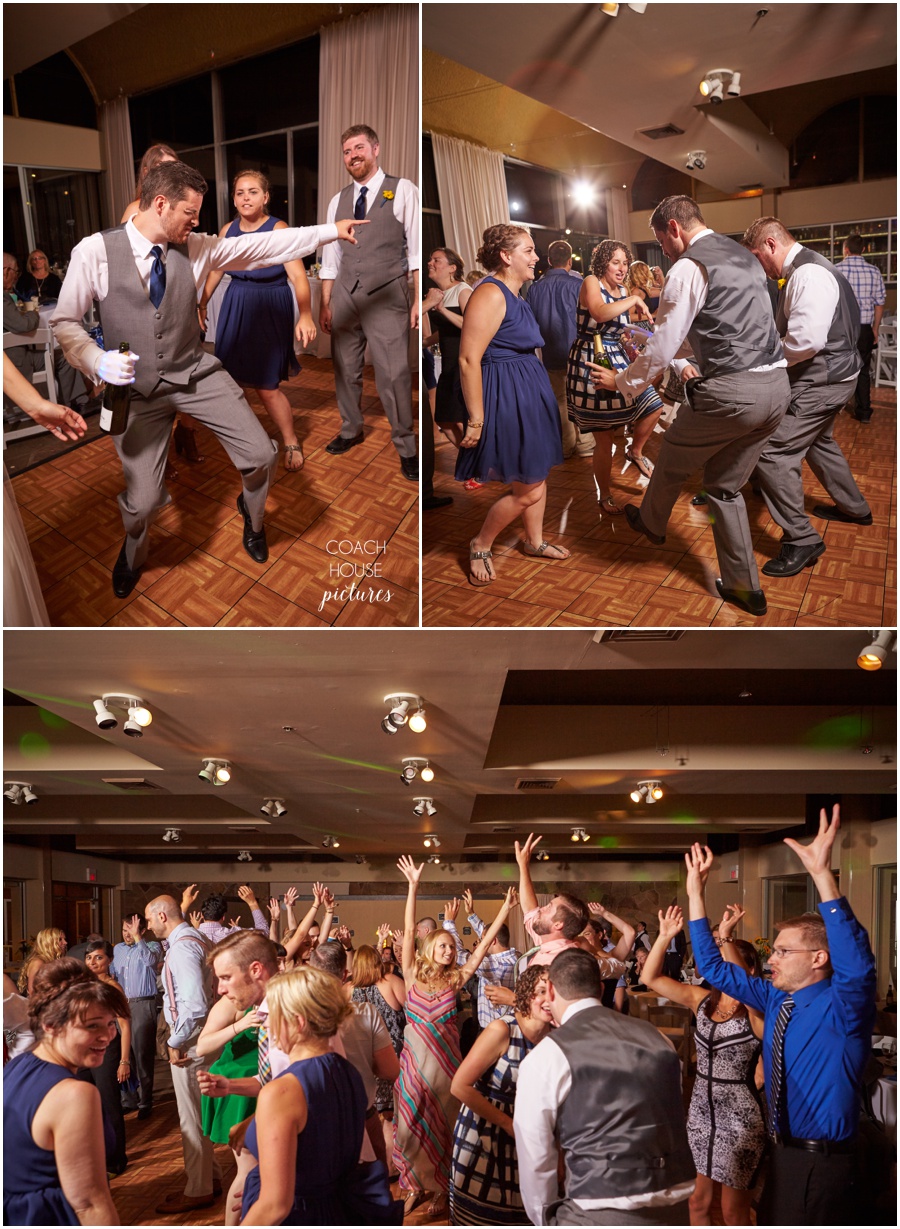 Ceremony and Reception Venue:
Illinois Beach Resort
Venue Coordinator: Kim Hall
Officiant: Anuja Patel (friend of Bride + Groom)
Florist:
Anemone Creative
DJ: Parker Greenlund of
The Total PKG
Catering: Illinois Beach Resort
Sweets/Desserts: 
Sweet Discoveries
Invitations: Groom's Design
Bridal Shop:
BHLDN
Hair: Lauren Sweenor
Makeup: 
Simply Perfect Makeup Artists
It's genuine and caring couples like Carissa + Doug that make life as a full time photographer worth all the sweat, hustle and happy tears!  Thank you both so much for inviting us to capture such a beautiful day at the
Ivanhoe County Club
. We love you guys 🙂 Here is more from the bride Carissa:
"Liz and Joe are excellent photographers! They did a wonderful job throughout the whole process of doing our wedding pictures. They were flexible and worked with our schedule and timeline. The pictures they took of us were very natural and of a high quality. They pay attention to detail too! I love the unique types of pictures they are able to capture. Liz and Joe are both great people to work with; they make you feel comfortable when planning the details and throughout the day of your wedding. If you want your wedding captured to the fullest, hire Coach House Pictures!"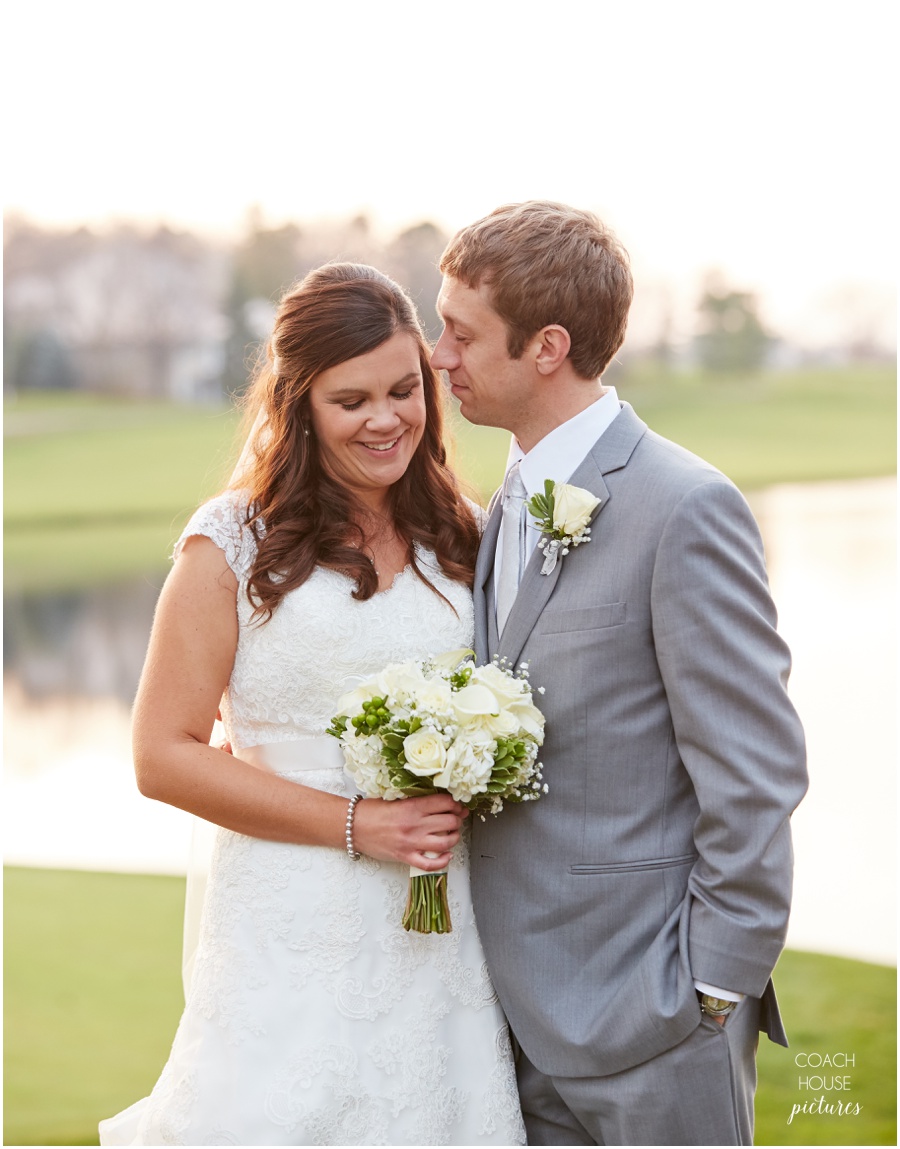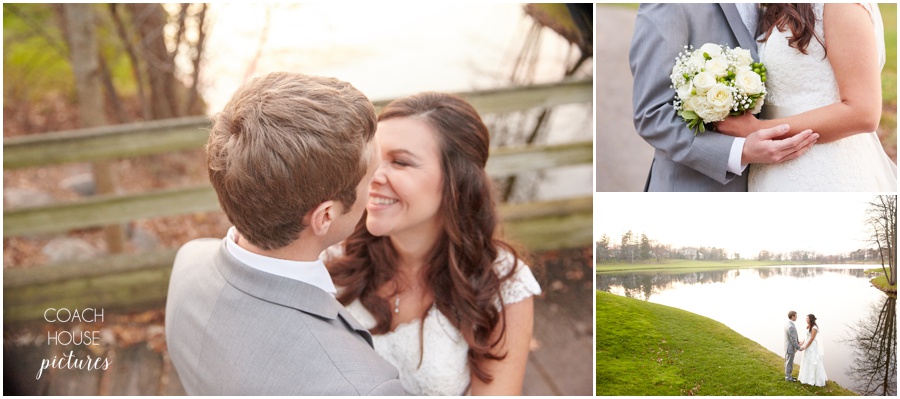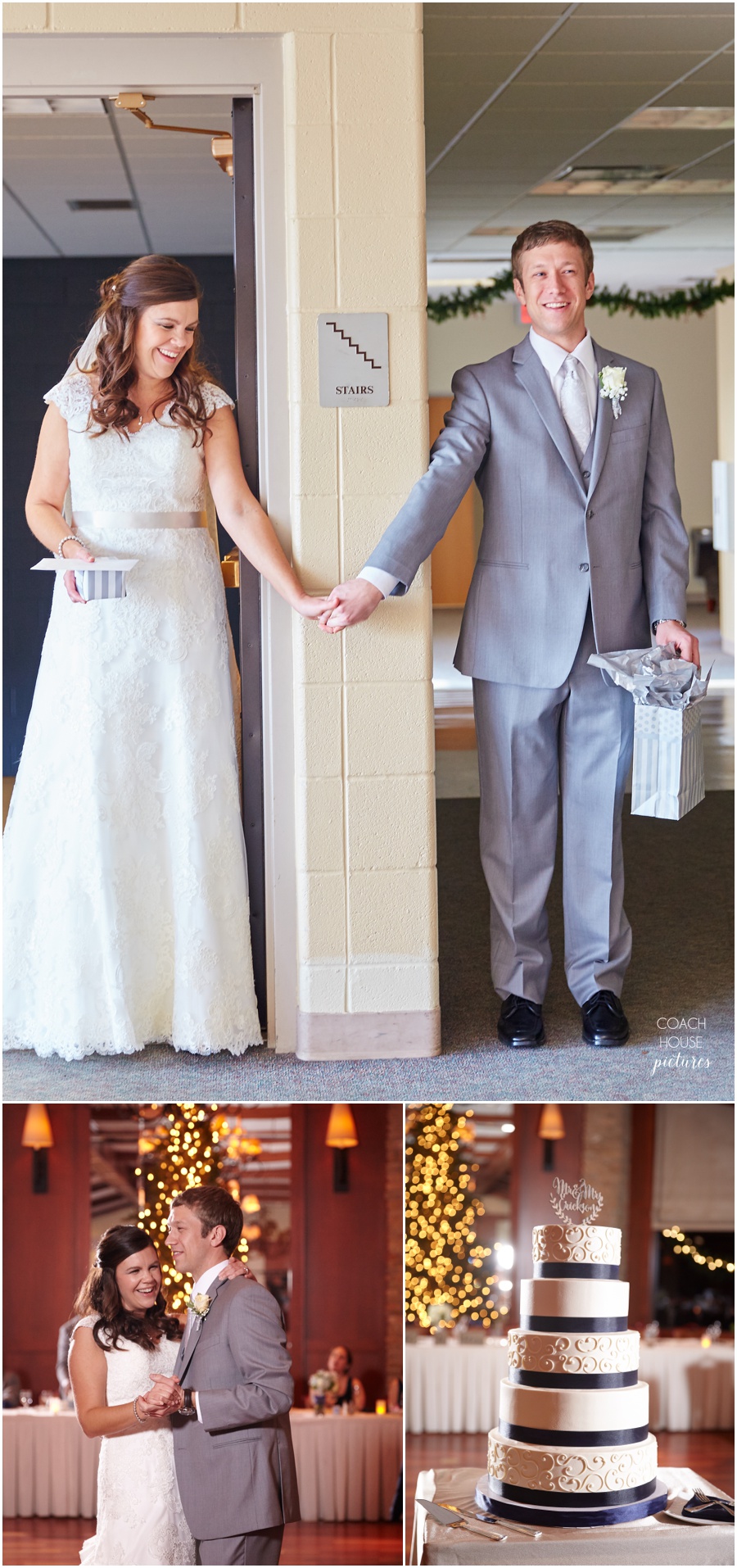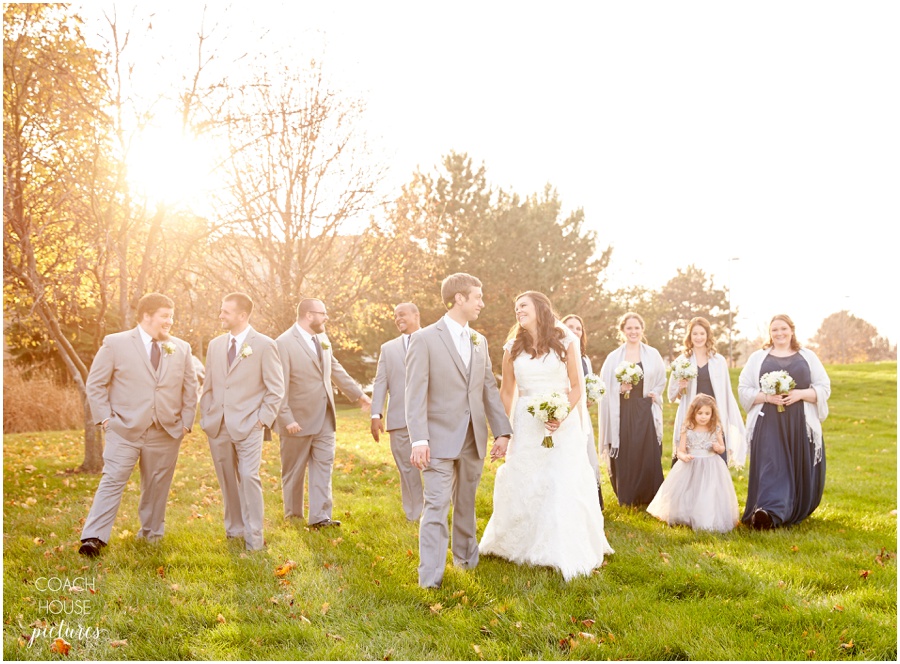 To read more about what our brides are saying and to read more 5 star Wedding Reviews check them out on our
Wedding Wire
profile page. xo
Save
Save
Save
Save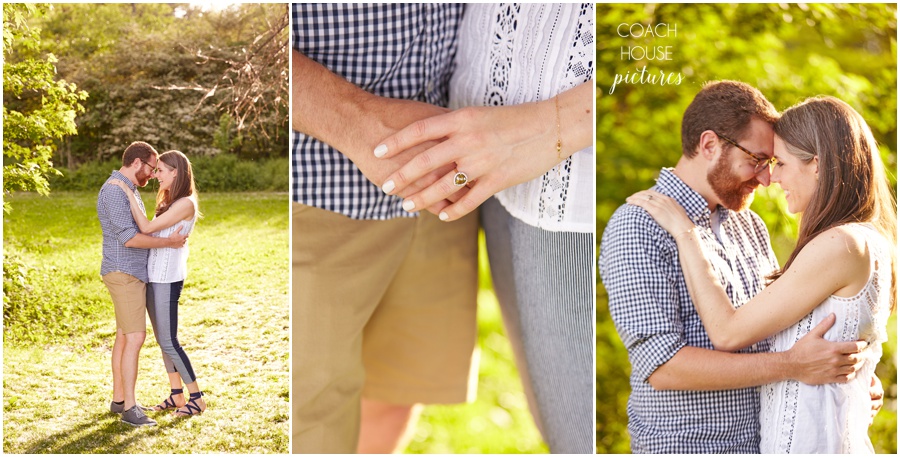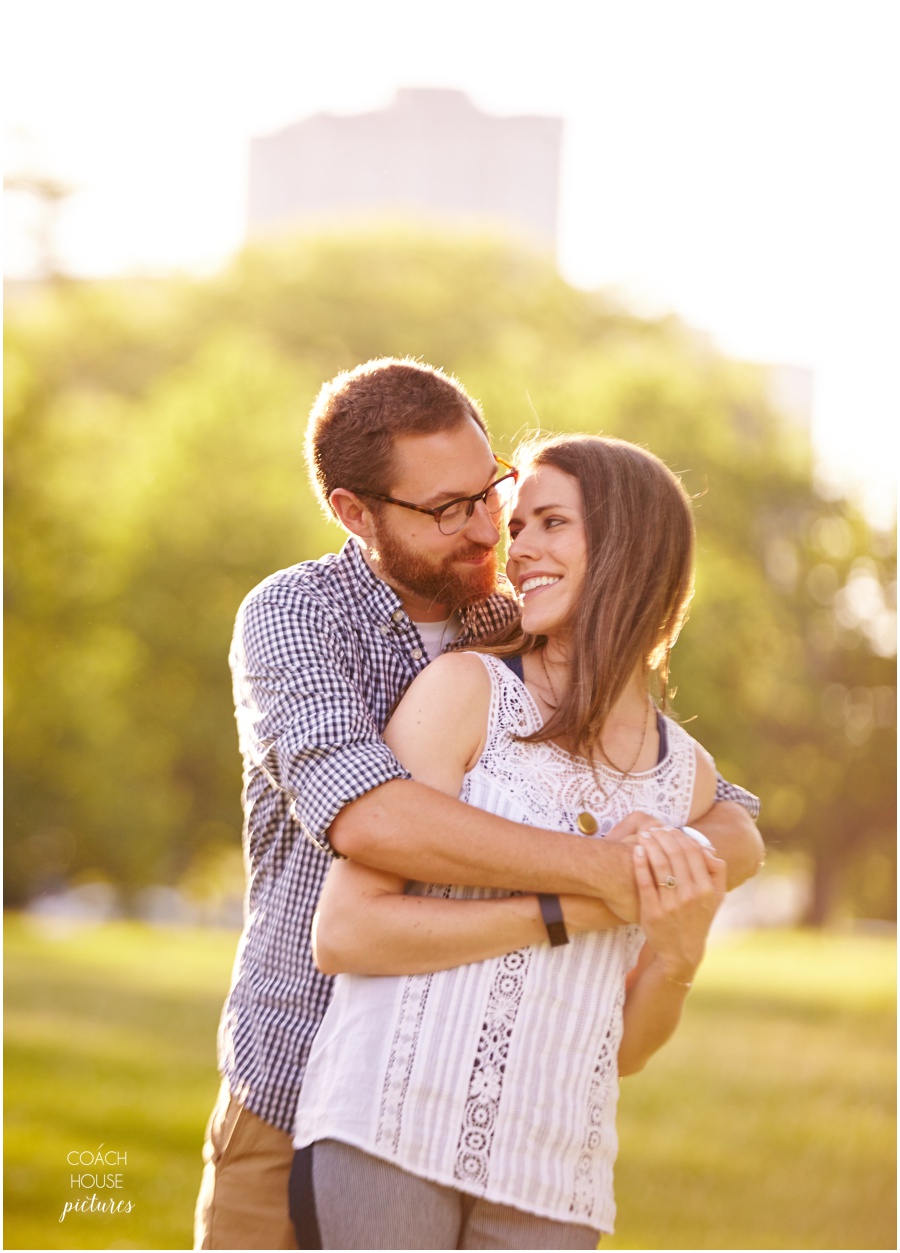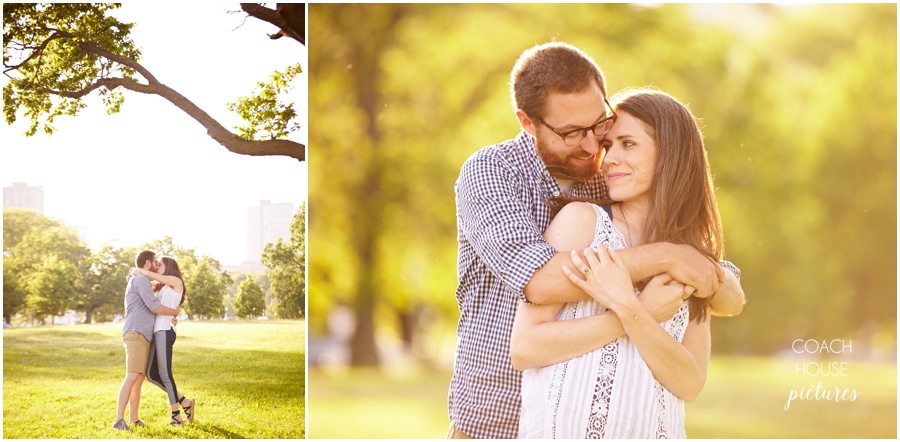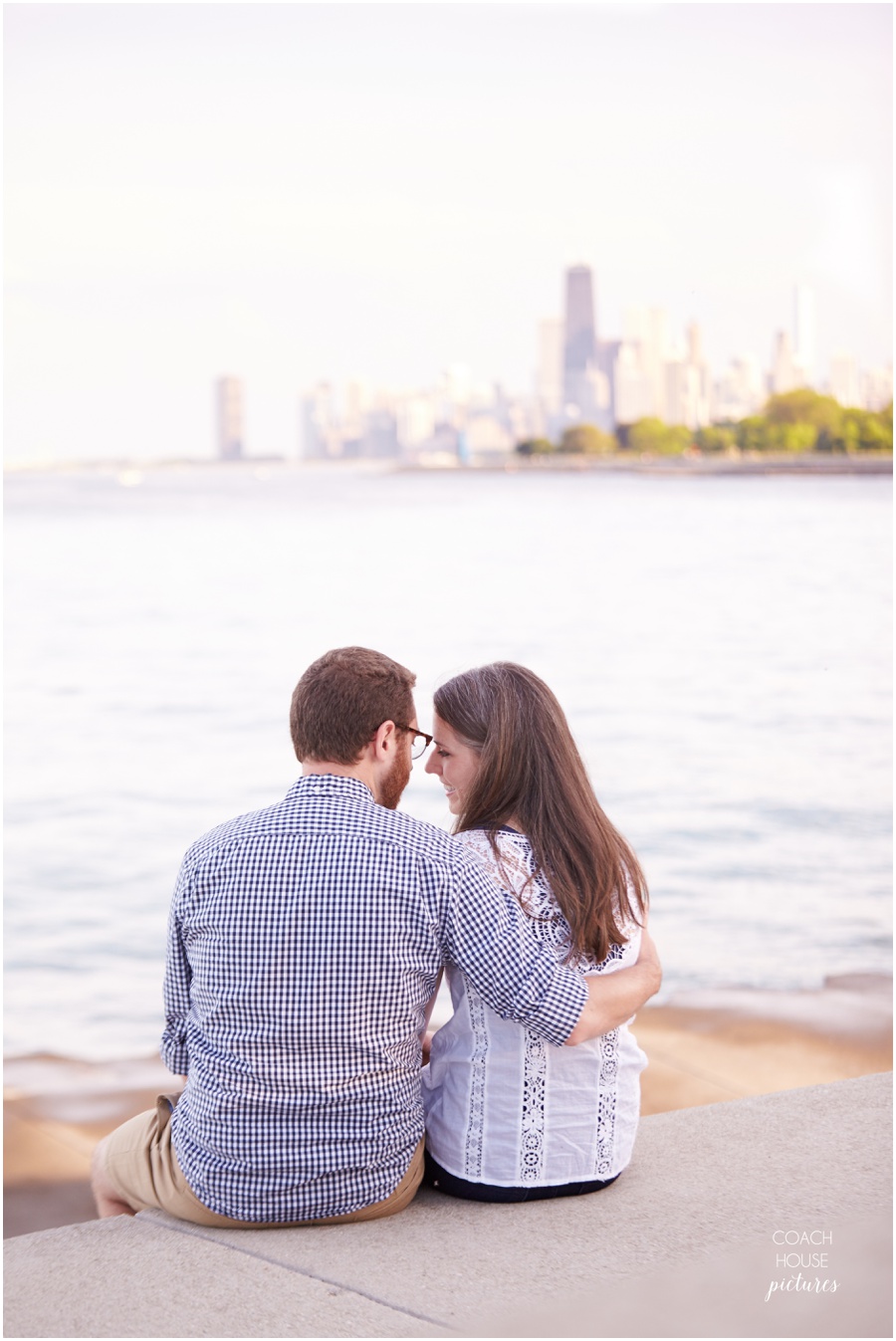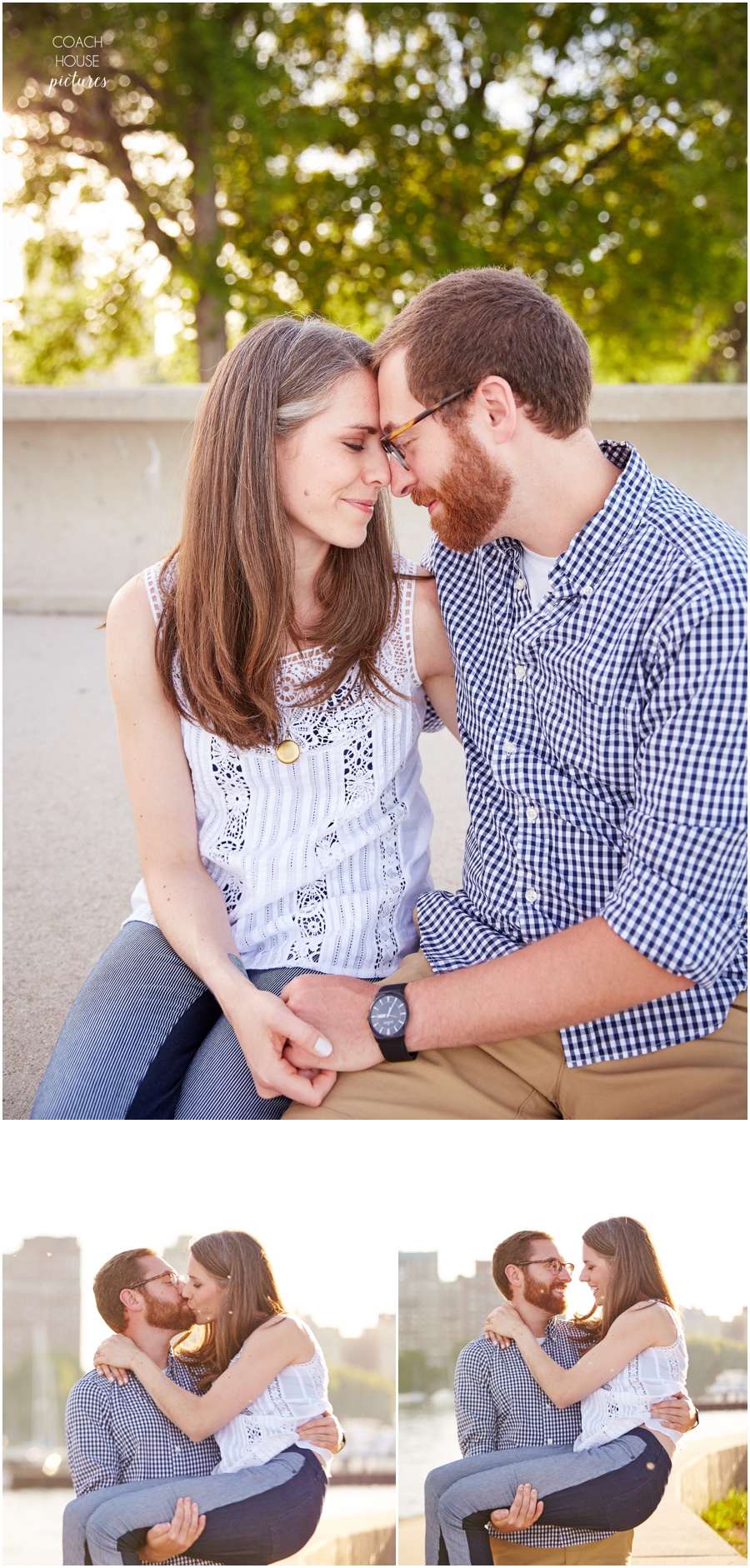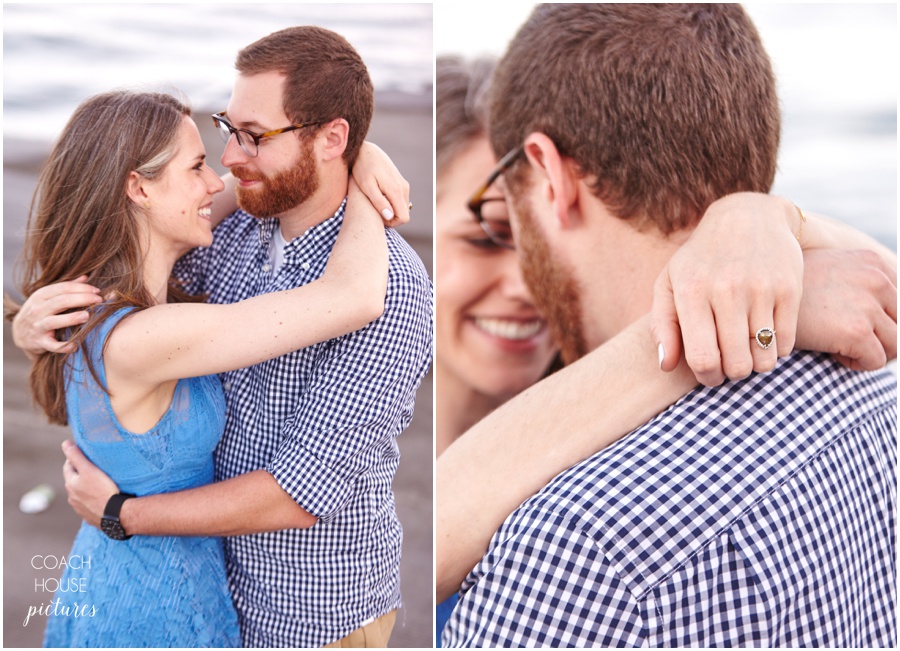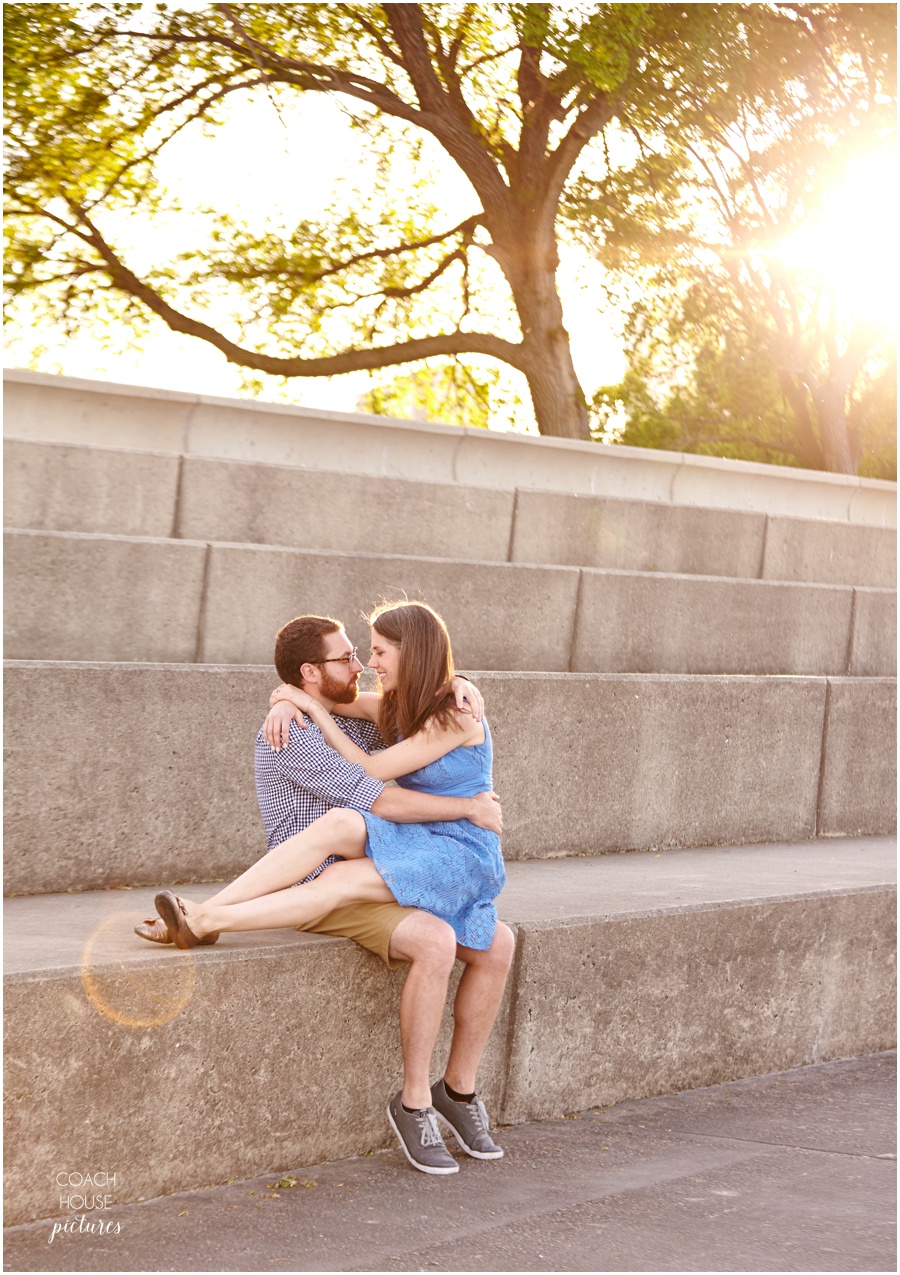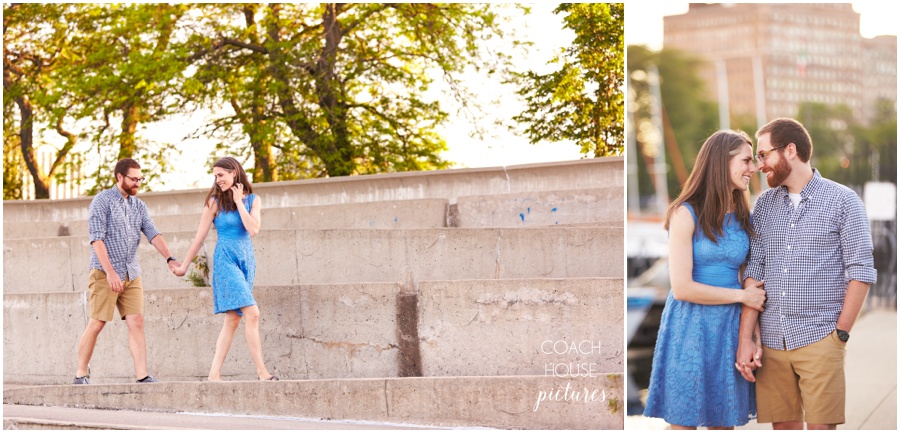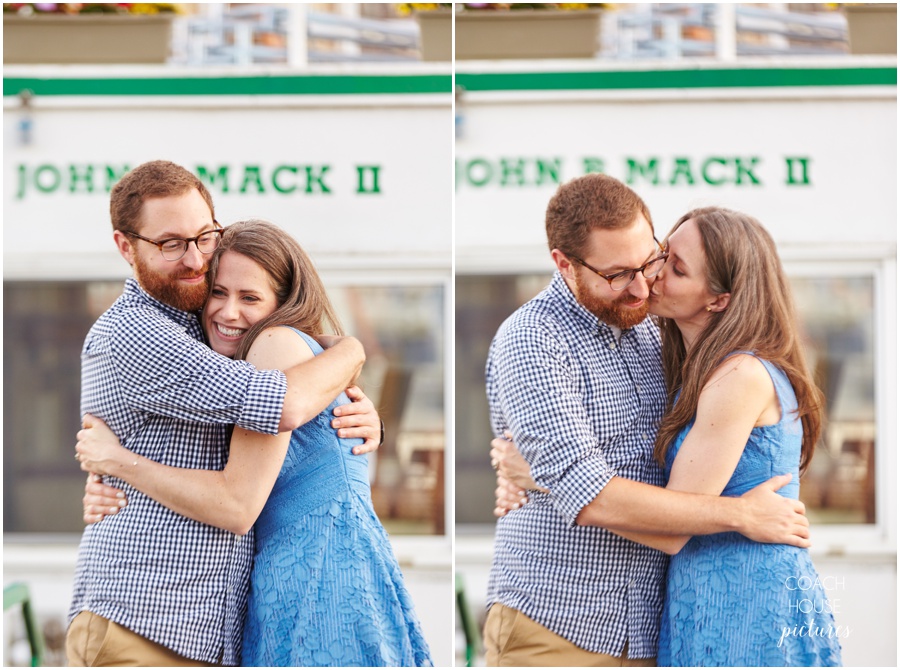 It's not everyday I get to retrace the steps to where someone proposes to spend forever with their love. That's exactly what I did on Sunday when I met Julia and Mike at the lakefront at
Belmont Harbor
around sunset. Seeing how they embraced each other almost every change they had the opportunity to was such an endearing experience to be in the presence of. I can't wait to capture and celebrate along with their family and friends at their July wedding at
Volo Restaurant
.
Save
Last week's
Olive Park
/
South Pond
Engagement photography session with Ashley and Sean was the sweetest. We had so much fun touring these beautiful landscapes together and getting to know one another against the Fall urban and natural backdrops.
Thats whats so great about photographing in this great city- so many perfect landscapes to compliment any couples style and sense of adventure. We can't wait to see which photos they use for their save the dates and are over the moon excited to capture and celebrate alongside them at their downtown wedding in September 2017!  Congrats and cheers to you both!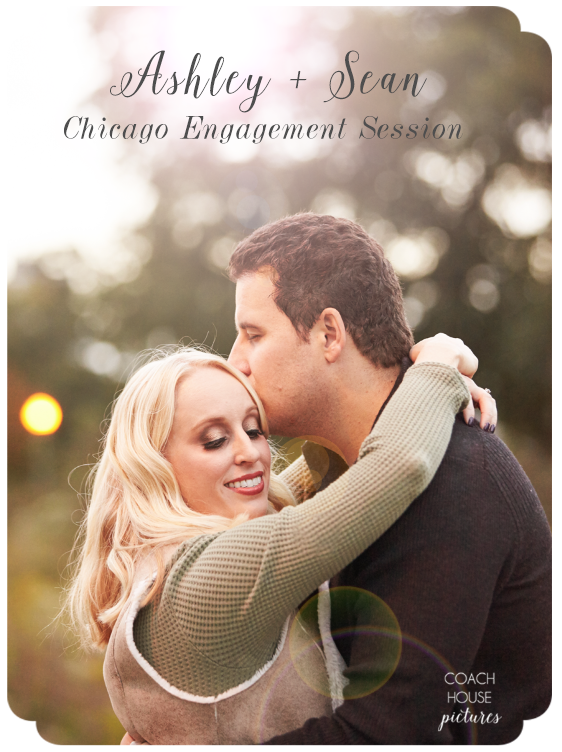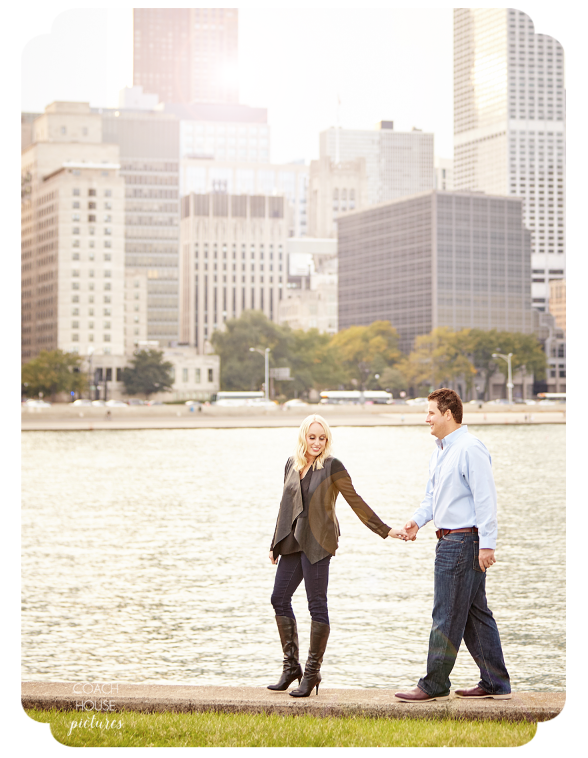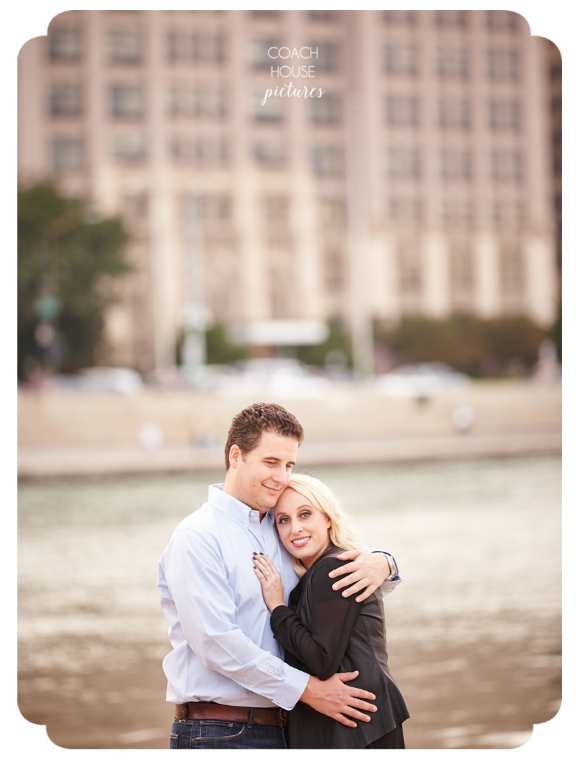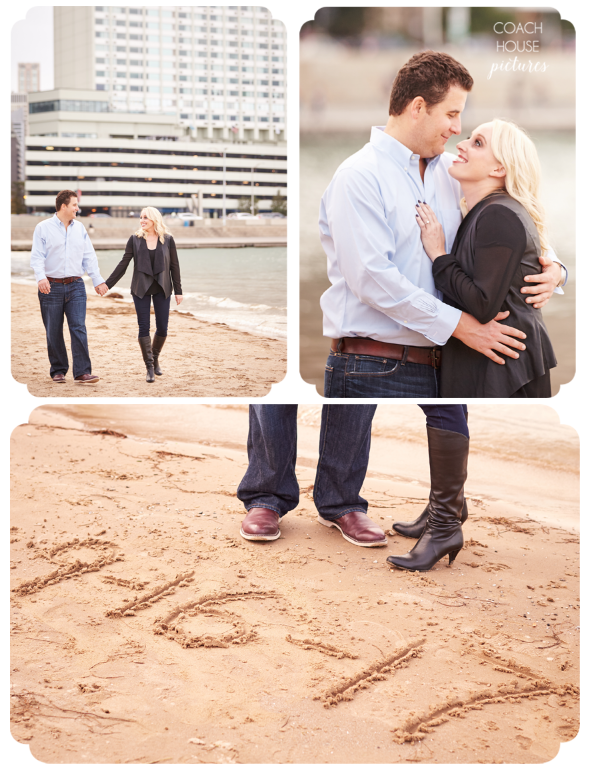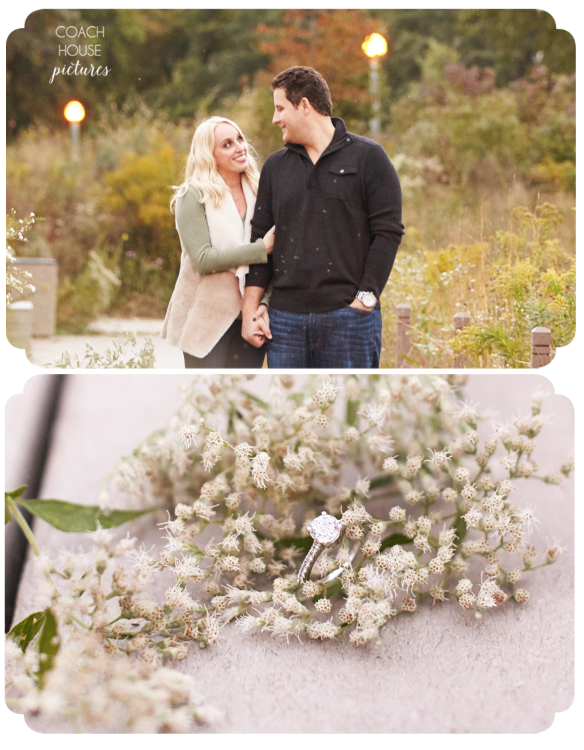 We were so thrilled to be a part of this years
Wedtoberfest
event for the second year in a row.  Wedtoberfest is an alternative wedding show that includes all the fun of a beer festival within a casual and stress free wedding planning environment. Joining forces with many talented Chicago
wedding vendors 
 at the amazing 
Architectual Artifacts
 venue in
Ravenswood
.  Joe and I love the kinds of couples we meet at this show simply because they are our ideal clients and we get so excited to chat with them and hear all about their unique and exciting wedding day plans.  And no doubt that Joe loves to do some beer tasting in between meeting newly engaged couples too.
The vibe of this show is unlike no other tradition bridal show in that it has a very laid back feel and we love that we only get a round table to display our photography products and portfolio. It makes for an easy setup and tear down which at the end of the night is really nice. But what we really get excited to show potential clients are all the custom print products that we love to help envision their wedding day come to life with either wood canvases, mounted prints, mini accordian books,
wood box with prints
and of course everyones favorite our
Heirloom Wedding Albums
. Thanks to everyone who signed up for our mailing list and remember we are offering a special promotion to all our Wedtoberfest couples we met. That offer is good until Oct 28th. Can't wait for next years show!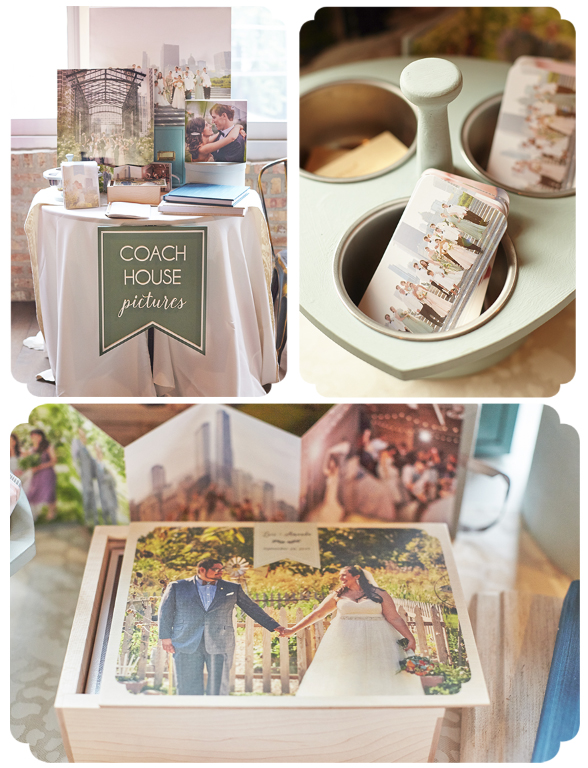 So many great things to celebrate after this weekends ahmazing Romantically Modern Chicago Wedding at the beautiful
Greenhouse Loft
in
Logan Square
.  Collaborating with some of the best wedding vendors in this great city is just the beginning to creating a day
of incredible wedding day memories. A BIG thanks to the following talented people for creating such a perfect wedding day for Christy and Luke this past weekend. Here is just a sneak peek of their beautiful wedding day- cheers to creating many more happy memories!
Wedding Venue:
Greenhouse Loft
/ Bridal Attire:
Hayley Paige
,
Vow to be Chic
,
The Black Tux
/ Florist:
Flowers for Dreams
/ Invitations:
Pixie Chicago
/ Catering:
Big Delicious Planet
/ Bakery:
Sweet Mandy B's
/ DJ:
Gusto Paz
/ Videographer:
Plan A Studios
/ Photobooth:
iMG Photobooth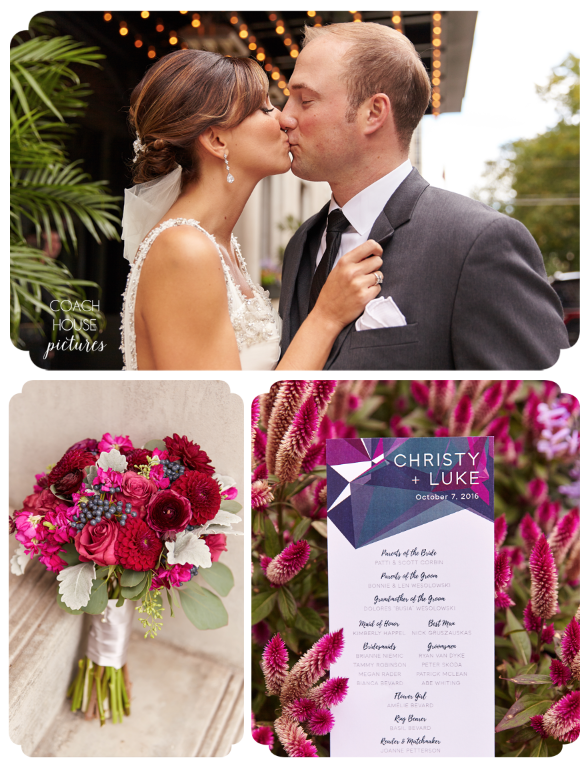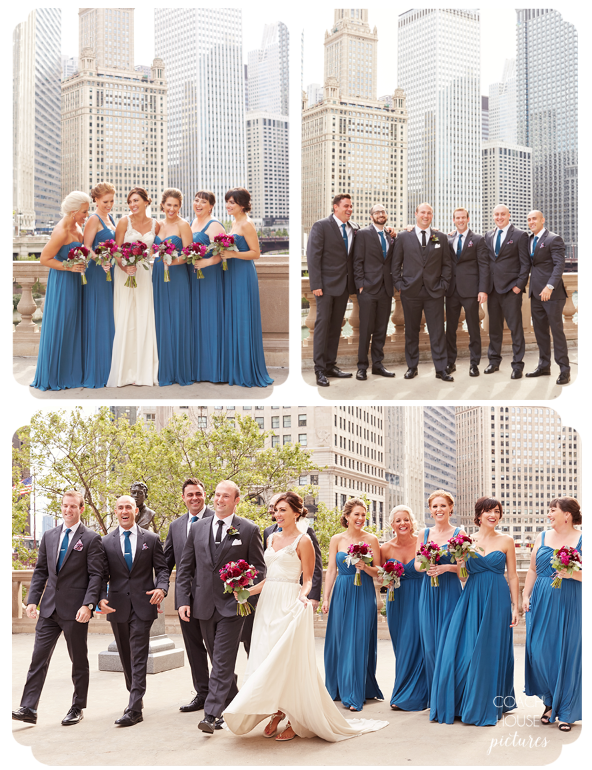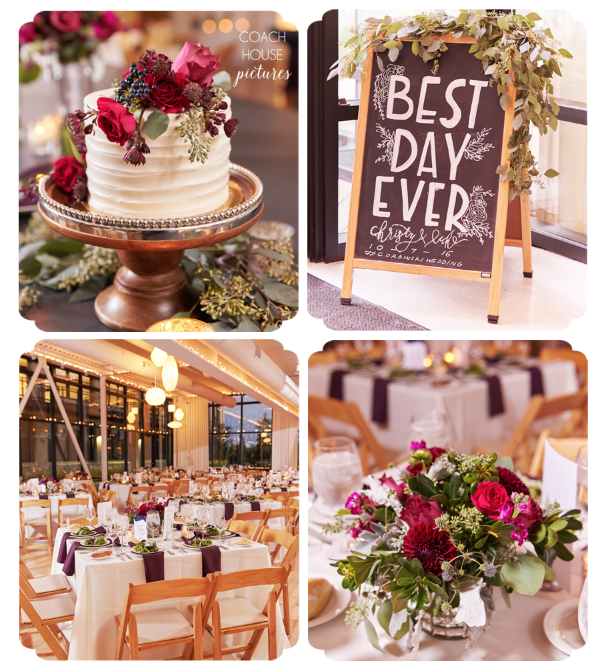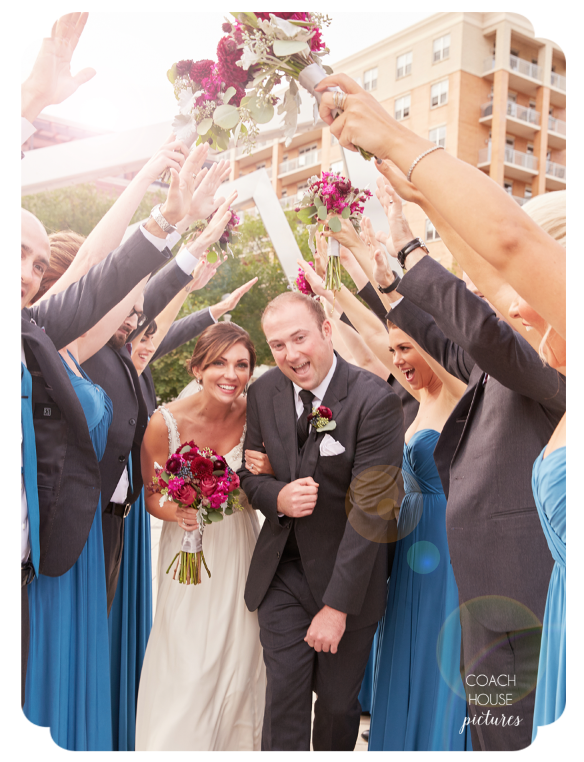 We were thrilled to see one of our most favorite weddings we shot last summer featured on the
Artfully Wed
blog last week- we couldn't wait to share a few highlights from Chris and Crisselda's beautiful boho Chicago rooftop wedding! We had a beautiful bright summer day to celebrate alongside Chris and Crisselda's nearest and dearest. Paired with a dream team to work alongside of making this romantic and bohemian Chicago style wedding one that will forever be one for the books! A special thanks to
Naturally Yours Events
for helping to pull the best Chicago wedding vendors to help make The Rudd's wedding day a day to remember for a lifetime. Check out the
Artfully Wed blog post
for more details on this fab celebration!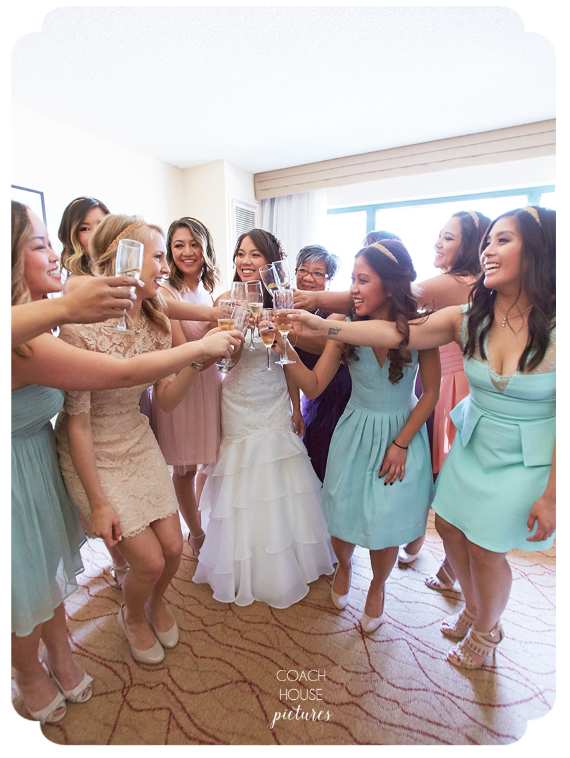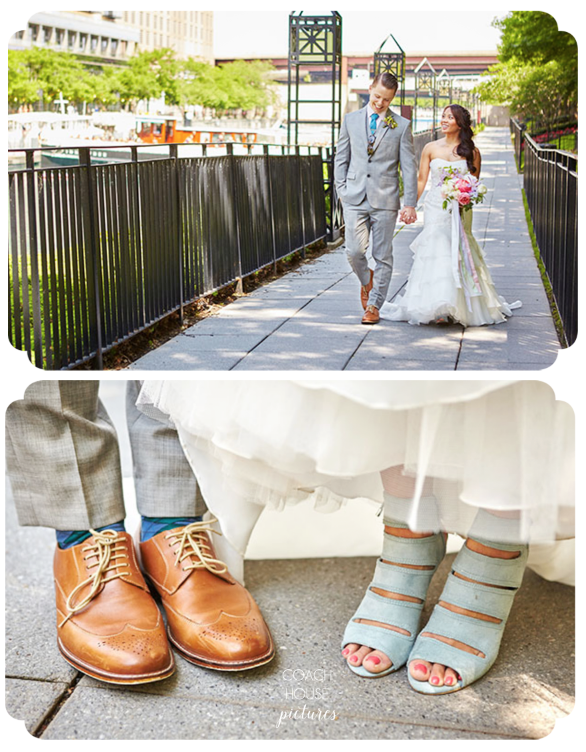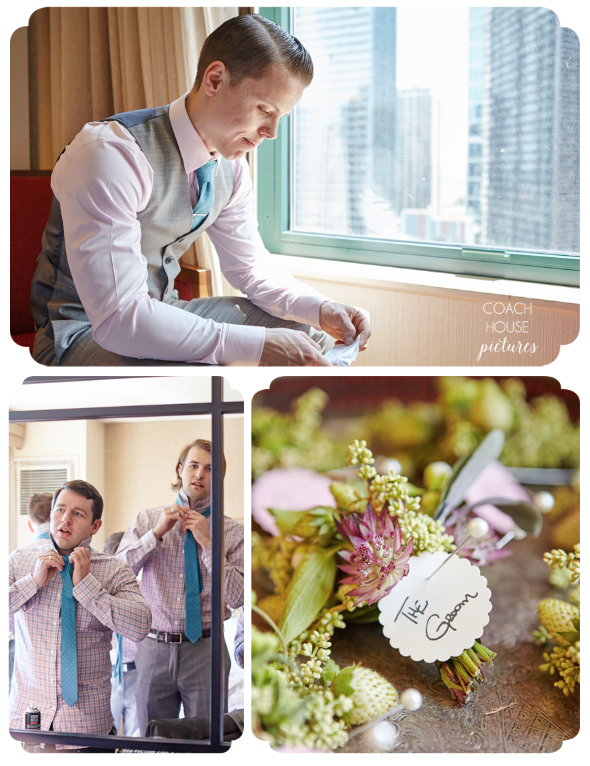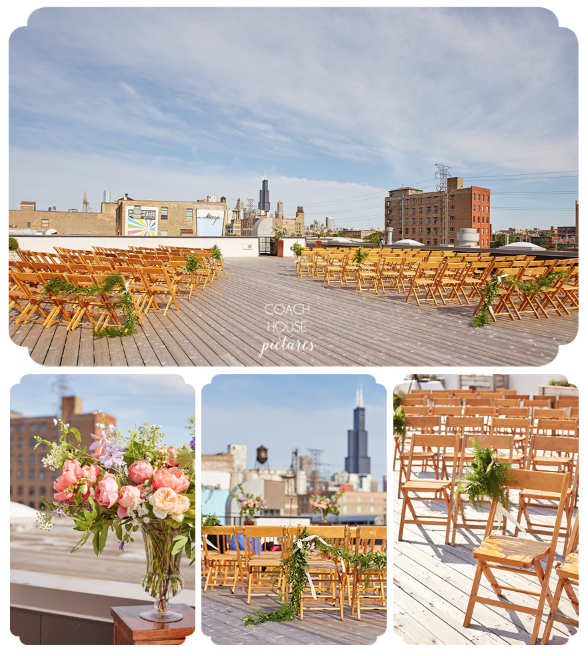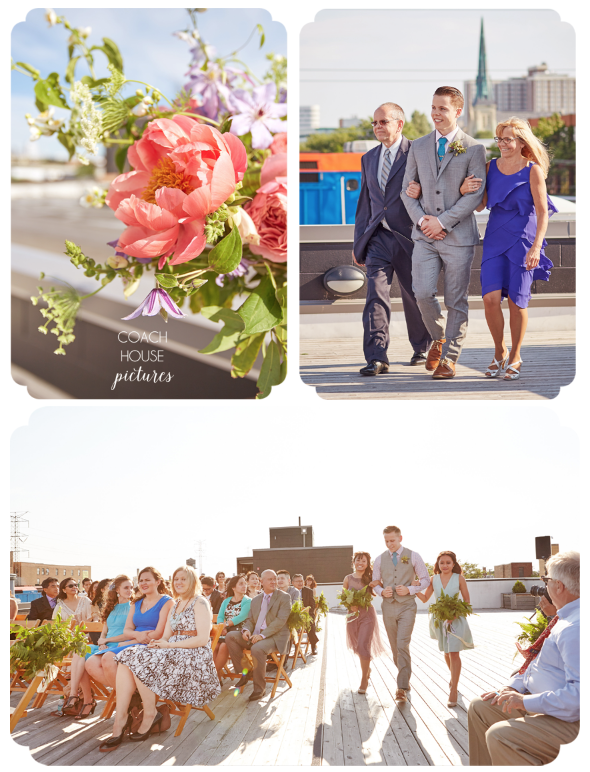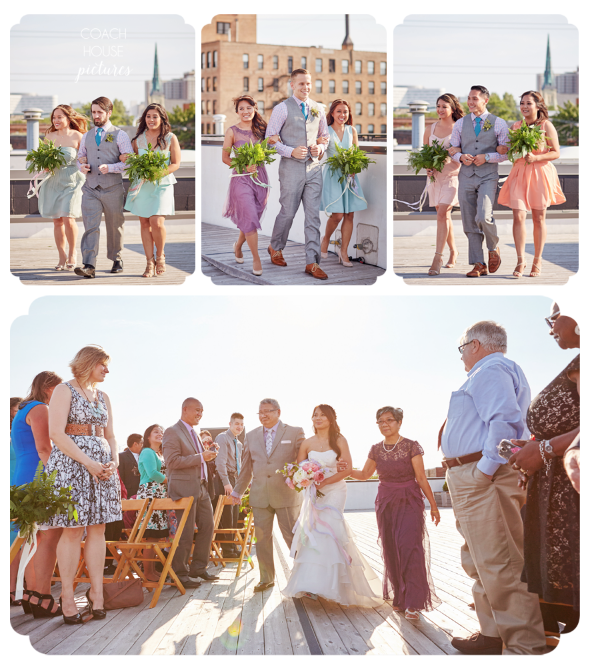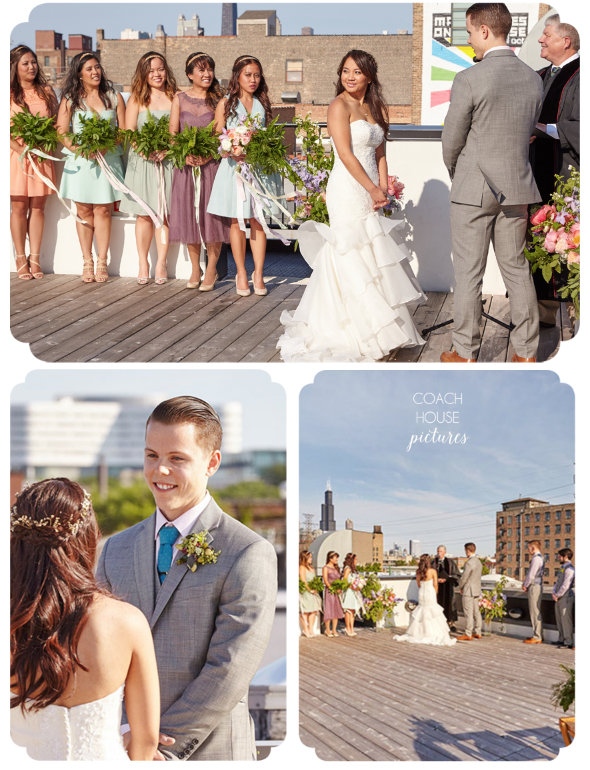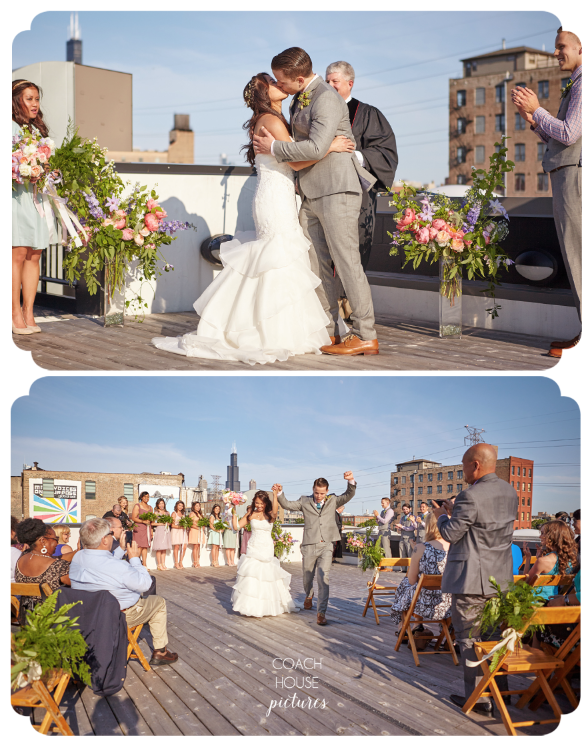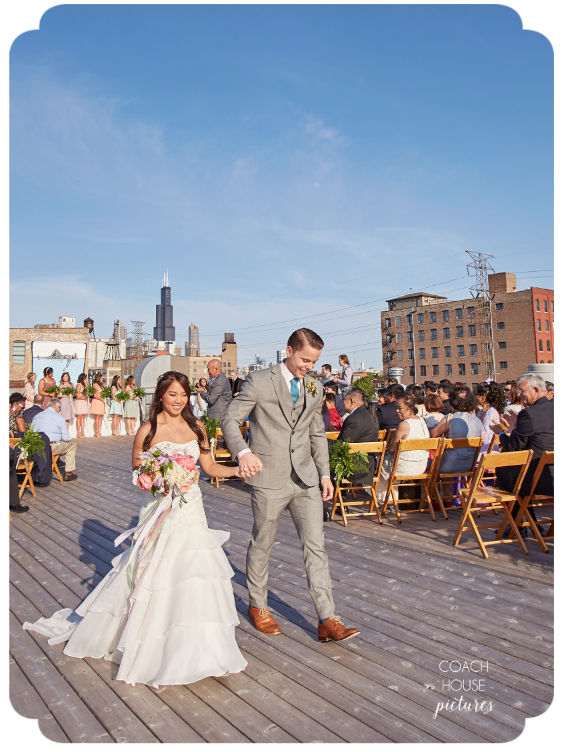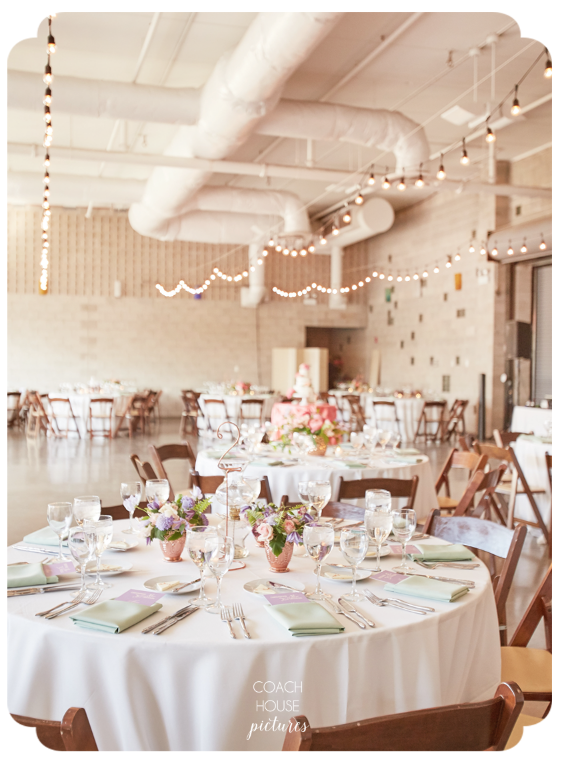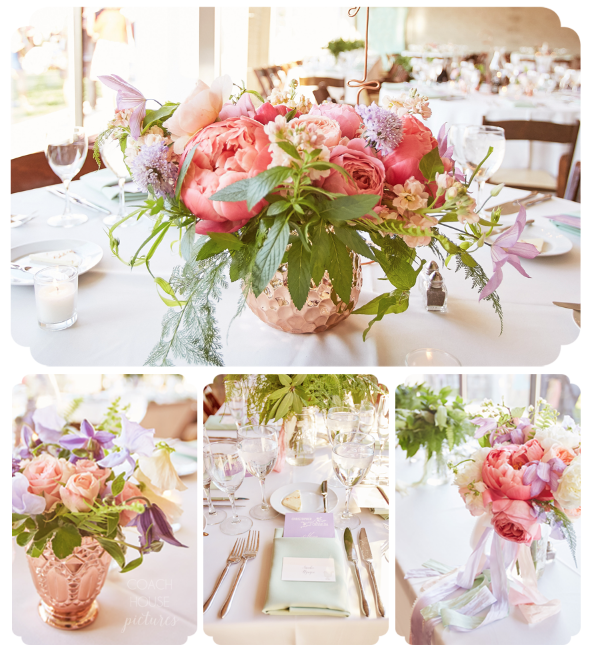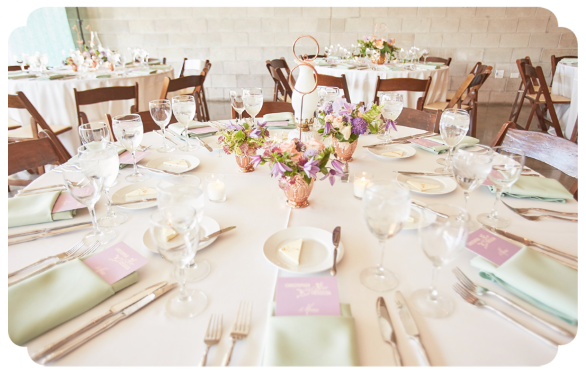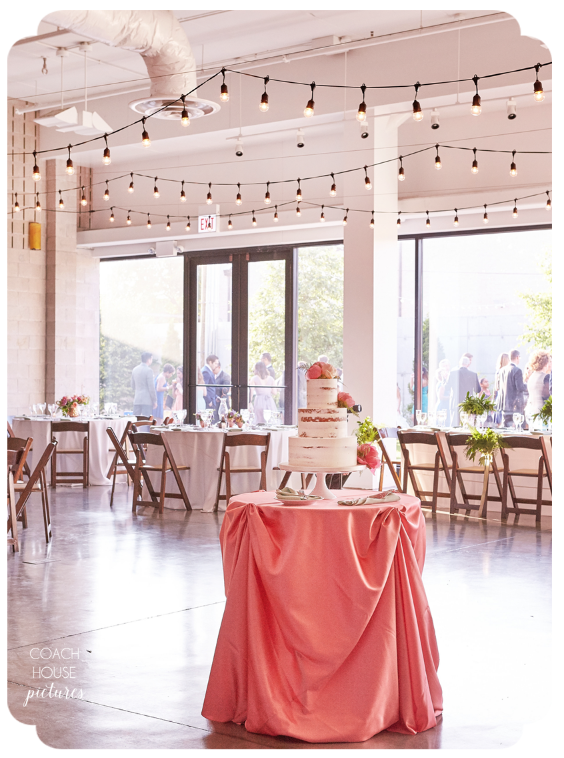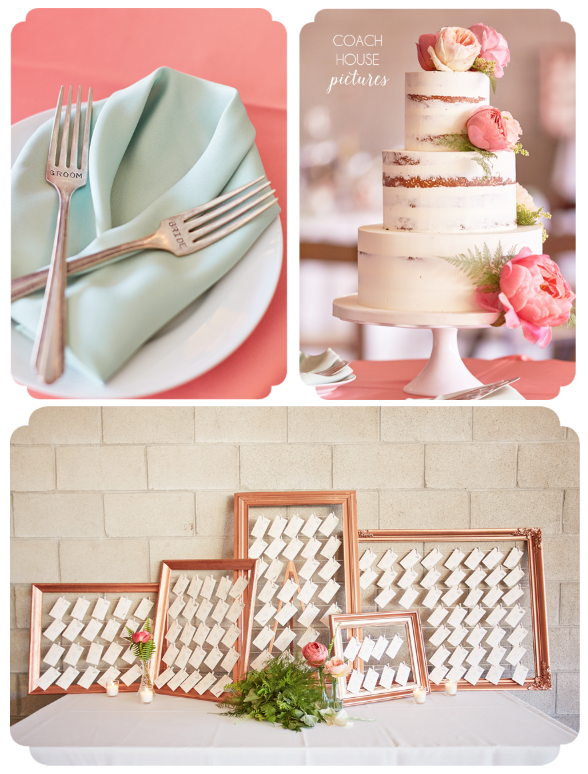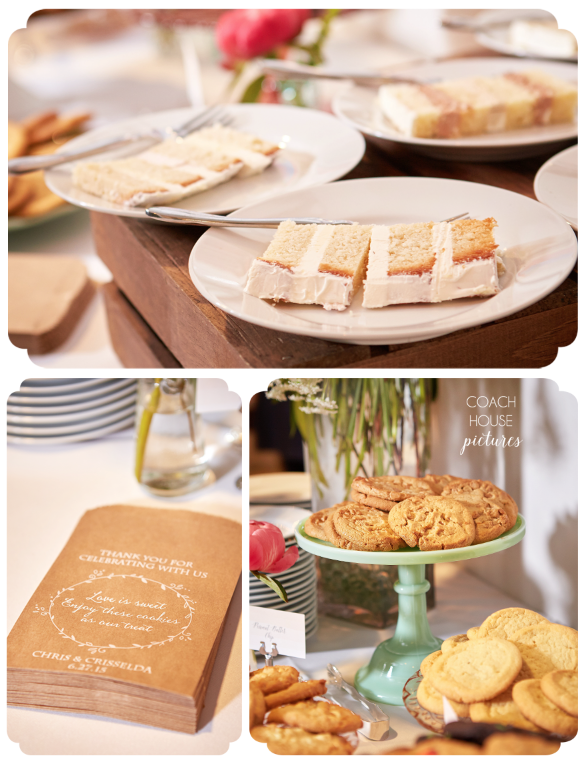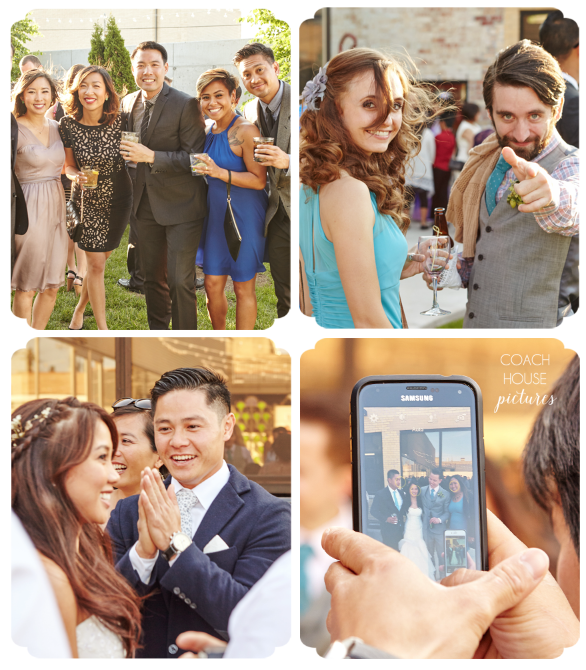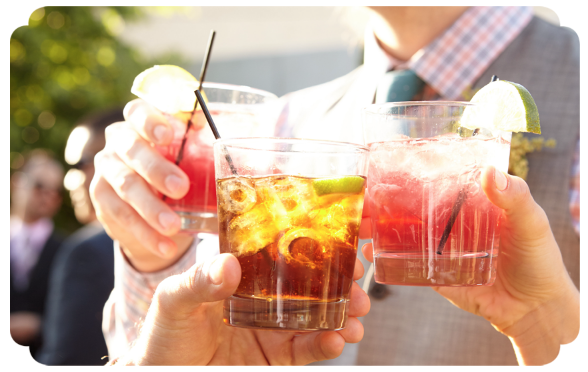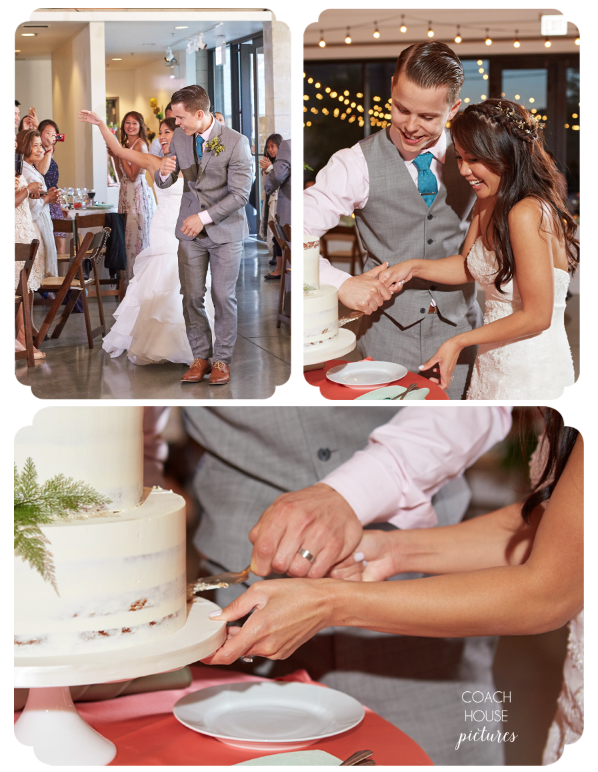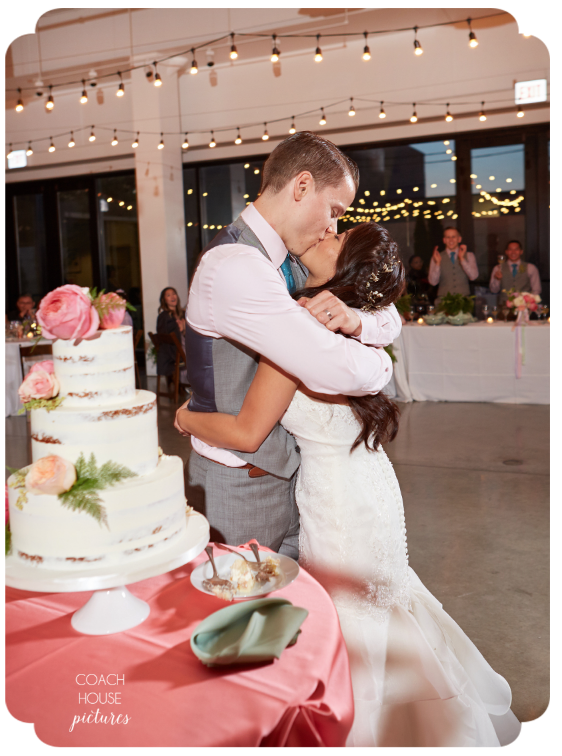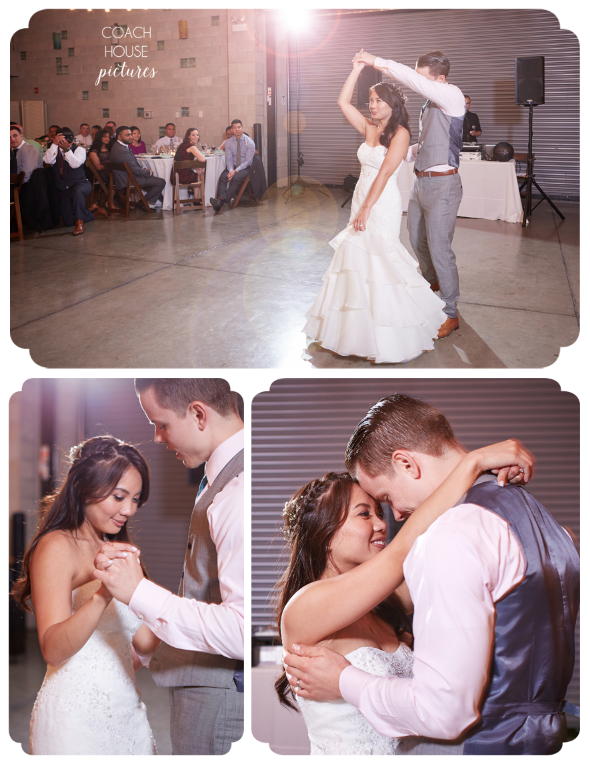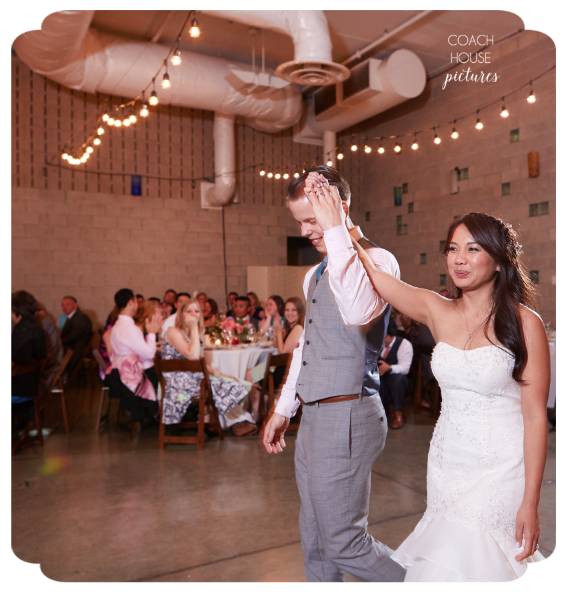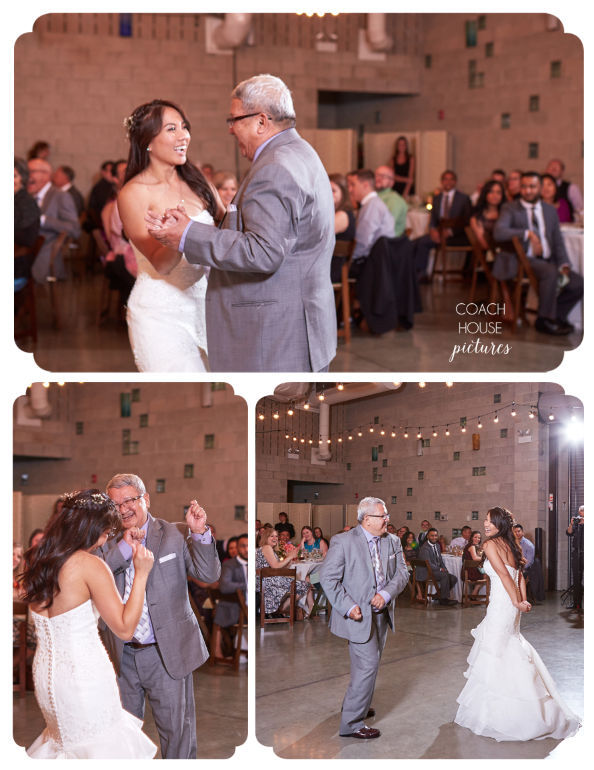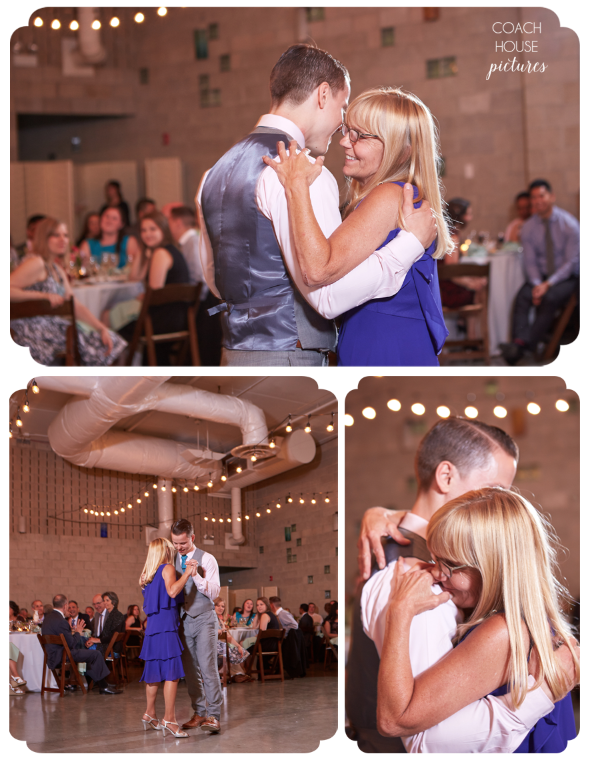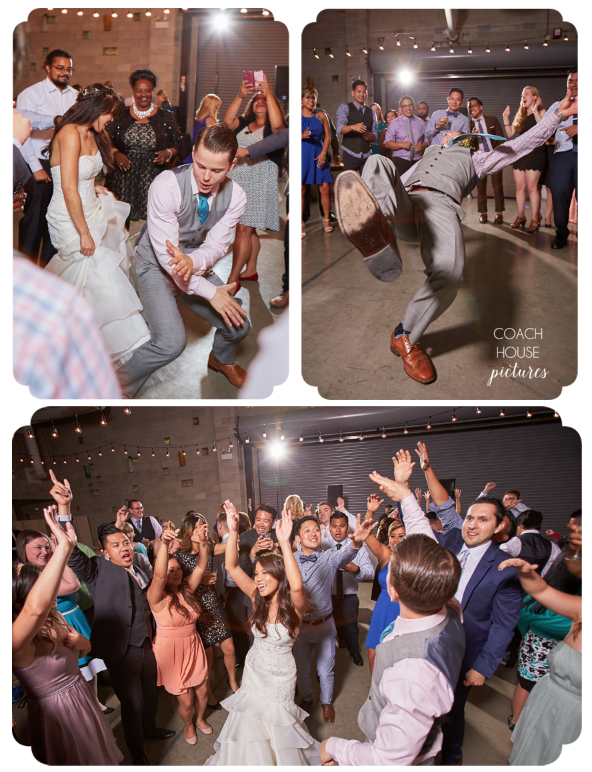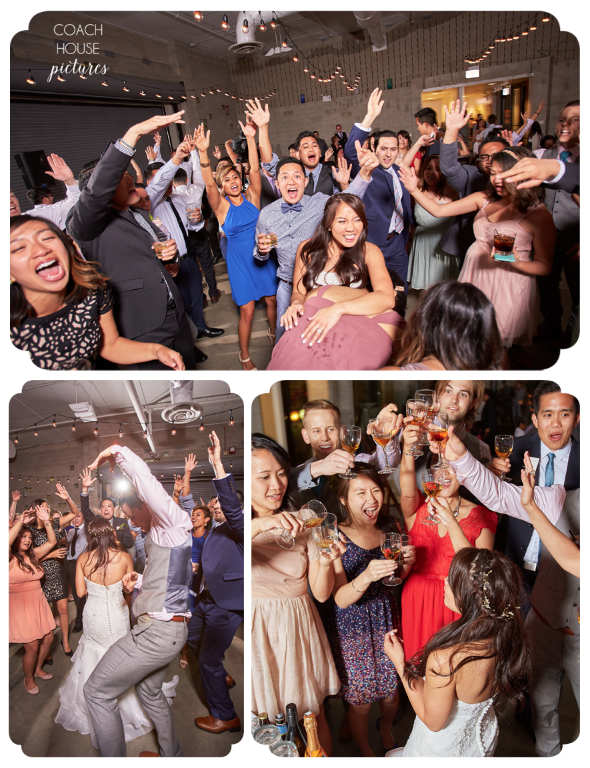 Event Planner: 
Naturally Yours Events
Event Venue: 
Ignite Glass Studios
Lighting: 
Atmosphere Event Group
Floral Designer: 
Becca Blue Flowers
DJ: 
Cage and Aquarium
Cake Designer: 
Elysia Root Cakes
Bakery: 
Insomnia Cookies
Cinema + Video: 
Old North Film Co.
Photobooth: 
Glitter Guts
Heirlooms + Extras: 
Nimble Well
Catering: 
Paramount Events
Design + Decor: Shadowbox Dreams
Seth got down on one knee this past weekend during sunset on the lakefront to ask his girlfriend Morgan to be his wife! It was the sweetest most perfect way to pop the question. Their evening started with an hour horse and carriage ride around the city and ended at the lakefront with roses, a ring, and lots of sweet cuddling. Congratulations Seth + Morgan!! All this planned by the awesome duo that is
The Heart Bandits
.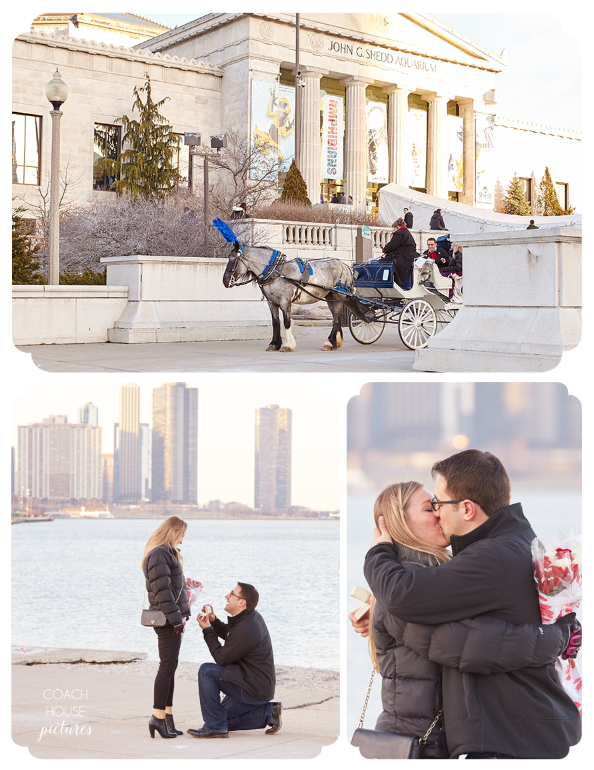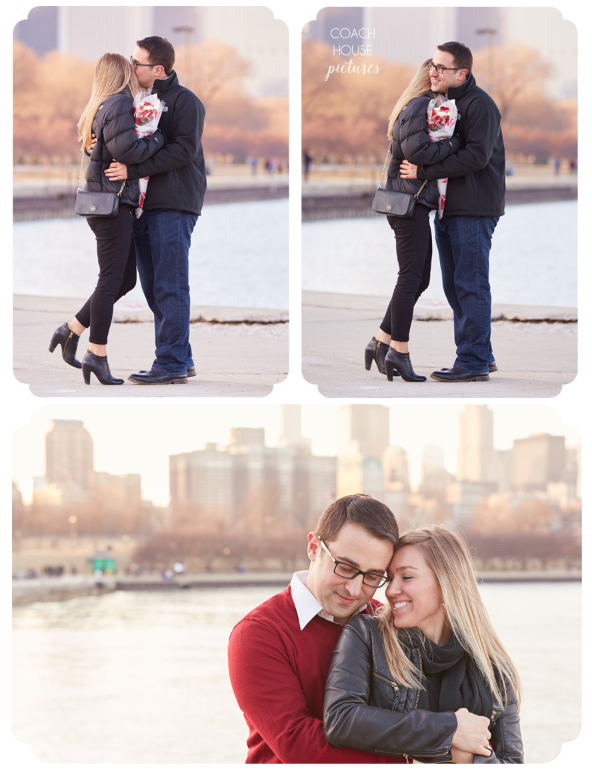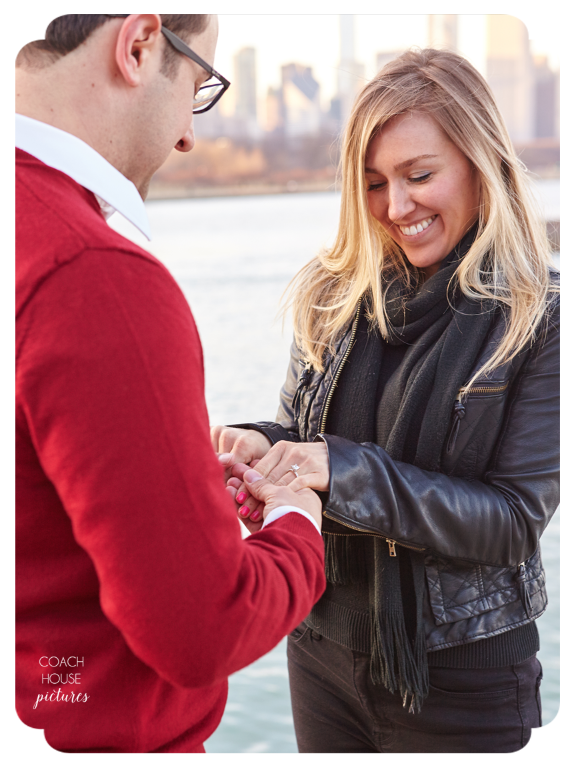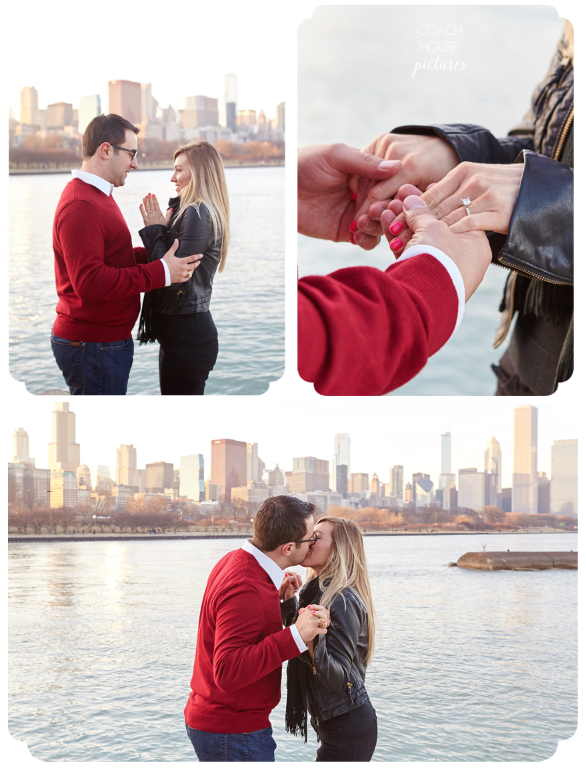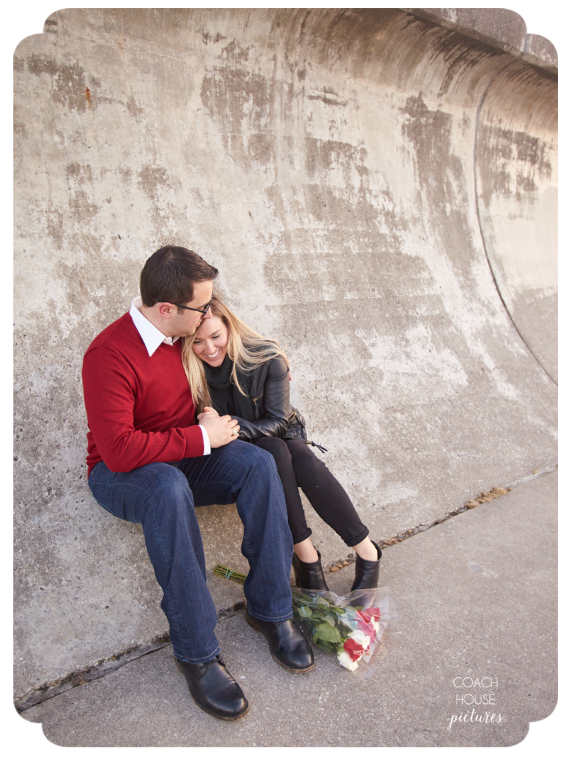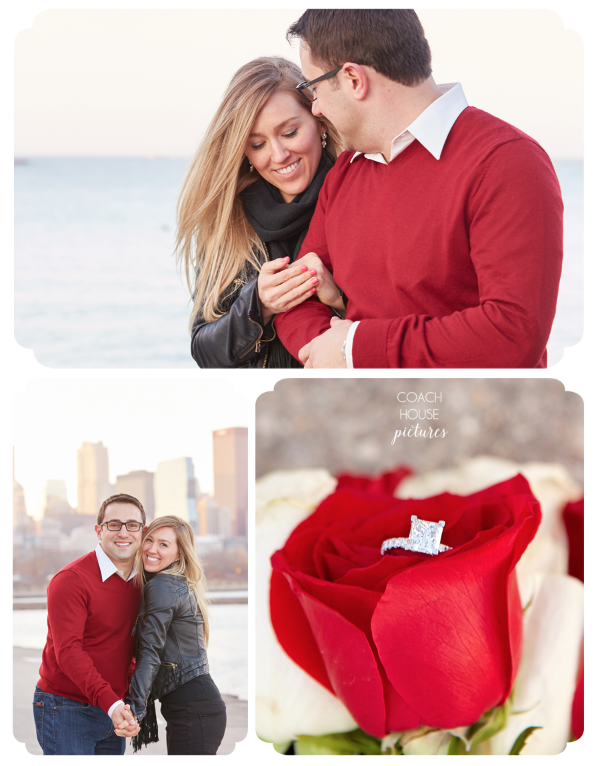 Love is all around today- can you feel it?  I like to think that love for each other should be celebrated on a daily basis.  It's the little things that add up like daily hugs and kisses in the morning with your loved one or cooking dinner together while sharing a bottle of wine. Or my favorite when Joe folds my laundry or makes the bed in the morning- haha- these little nuggets of daily love are what keeps love alive and a daily celebration of appreciation! May you celebrate with your love(s) today and for the rest of the year! xox